Take a stab at some of the best Thai food in Sacramento! These restaurants offer the full gamut of Thai cuisine, from street food and curries to modern takes on classic dishes.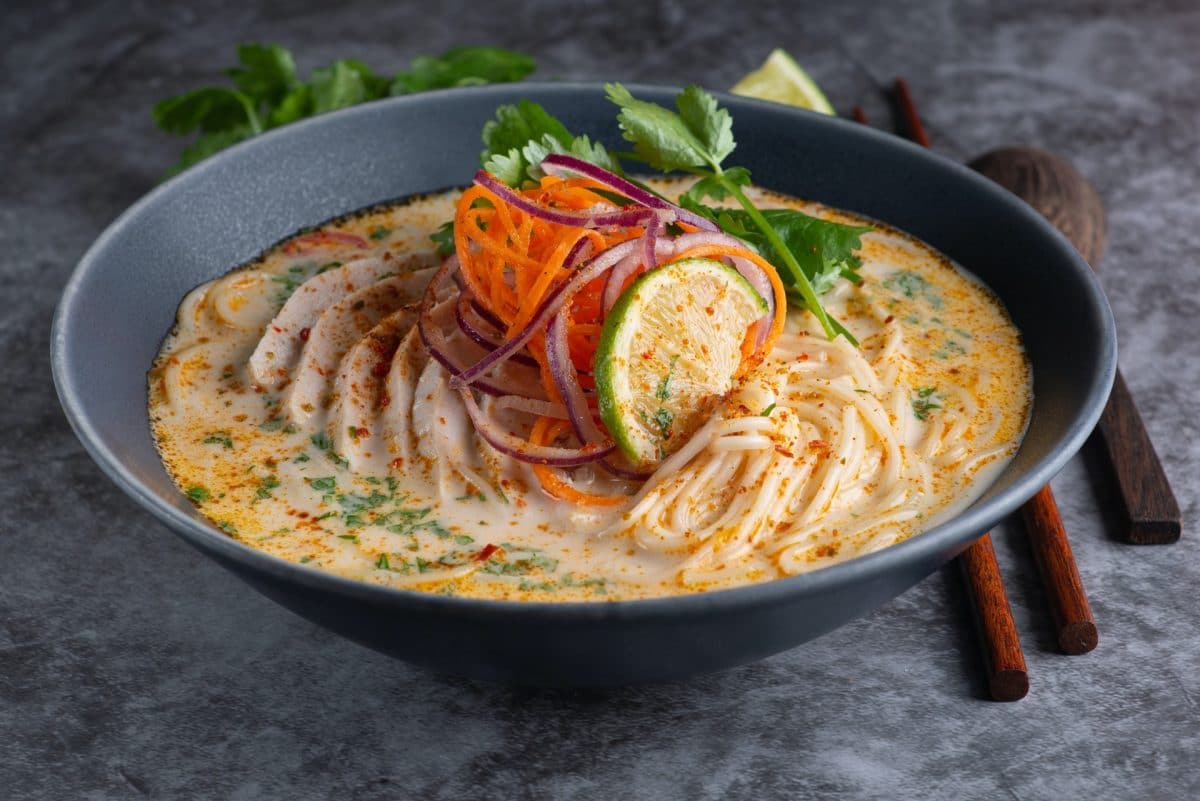 You can't blame me for craving Thai food on a regular basis when there are so many great Thai restaurants at my fingertips. Each of these eateries has certain stand-out dishes, as well as its own unique vibe. No matter which you chose to eat at, you are guaranteed some great Thai food.
Traditional Thai cuisine is represented by four general categories:
Tom Dishes
Tom is a Thai word which essentially means "boiling a broth." Anything with Tom in the name means the dish will feature boiled ingredients. Popular soups and Tom dishes include Tom yum goong, Tom kha, Tom kloang, and Tom som.
Yam Dishes
Yam indicates you are about to order a Thai Salad. There are four groups of salads, yam, tam, lap and phla. Yams use minced meat, seafood or noodles along with a sour flavor, such as lime juice.
Tam
Tam means pounded foods, either with a mortar and pestle or with a mallet on a cutting board or other hard surface.
Gaeng
Gaeng is curry, also spelled kaeng. The two most common curries are red curry (gaeng ped) and green curry (gaeng kiow wahn). Most curries are made with coconut milk.
Chinese influenced Thai include deep-fried, stir-fried, and steamed dishes.
The seven most popular Thai dishes in the entire world are:
Tom Yam Goong
Massaman Curry
Pad Thai
Som Tam
Green Curry
Thai Fried Rice
Nam Tok Mu
Sacramento Thai Restaurants
Kin Thai Street Eatery
Midtown Sacramento
Kin Thai Street Eatery is by far one of the best Thai restaurants in Sacramento because of its modern take on authentic Northern Thai dishes. Ingredients are always fresh. Their daily specials are often versions of Thai street food snacks, such as Crispy fried wonton with quail eggs or roasted Thai bananas. Stop by their modern and inviting restaurant and enjoy fun summer drinks, both alcoholic and non-alcoholic.
Kin Thai's green curry with eggplant is delicious and pairs well with the root basket with tarot, pumpkin, sweet potato, and a tangy tamarind dipping sauce. Don't forget to finish off your meal with one of the best desserts in town: Mango sticky rice!
Address: 1050 20th St Suite 180, Sacramento, CA 95811
Website | Instagram | Facebook
JP Thai Kitchen
Near the Executive Airport
Don't let JP Thai Kitchen's unassuming exterior fool you. The Thai food that they are serving up is among the best in the Sacramento area. Their food is consistently flavorful. Some stand-out dishes include the ever-popular pad Thai, the Red pumpkin curry, the smoked eggplant with spicy basil sauce, and don't forget to start out with an order of the Golden wrapped prawns.
If you'd like to enjoy your food outside on a warm summer day, feel free to place your order online and take your food to go along with a refreshing Thai iced tea.
Address: 6004 Freeport Blvd, Sacramento, CA 95822
Website | Facebook
Midtown Sacramento
The Coconut on T
In addition to serving some top-notch Thai food, The Coconut on T also offers outstandingly attentive and friendly service. The portions are generous and their food presentation is on point. Start with some fresh veggie rolls and choose a beverage from their substantial wine and beer list.
Many people rave about their green and yellow curries, and their pineapple fried rice also comes highly recommended.
Address: 1110 T St, Sacramento, CA 95811
Website | Facebook
Rao Thai Eatery
Elk Grove
Rao Thai Eatery in Elk Grove is a solid spot for Thai food in the greater Sacramento area. The boat noodles, made with a homemade broth, is a hearty and warming dish that comes with a trio of spices that you can add to make the soup as fiery as you're comfortable with.
Other notable dishes include the spicy and sour Tom Kha soup, the Nam Kao Tod with tangy pork and crispy rice, and the crispy chicken skins with sweet and sour sauce.
Address: 5650 Whitelock Pkwy #110, Elk Grove, CA 95757
Website | Instagram | Facebook
Pattaya Cafe Thai Cuisine
Planehaven
Inside Pattaya Cafe's very unassuming restaurant located in a small strip mall, you'll find they're serving up some exceptionally good Thai food. The ground chicken with chili and basil is the perfect amount of savory and spicy. If you like the true spice of Thai food, they can kick up the heat for you in any of their dishes.
Address: 5514 Watt Ave, North Highlands, CA 95660
Facebook | Yelp
Thai Farm House BBQ & Bistro
Southside Park
According to many loyal patrons, Thai Farm House makes some of the best fresh rolls in Sacramento, complete with tofu or shrimp and a delicious peanut sauce. The Pad Kraprao is consistently great, along with the drunken noodles.
Be sure to end your meal with some fried bananas and coconut ice cream. Parking can be slightly challenging, but this place is well worth the struggle.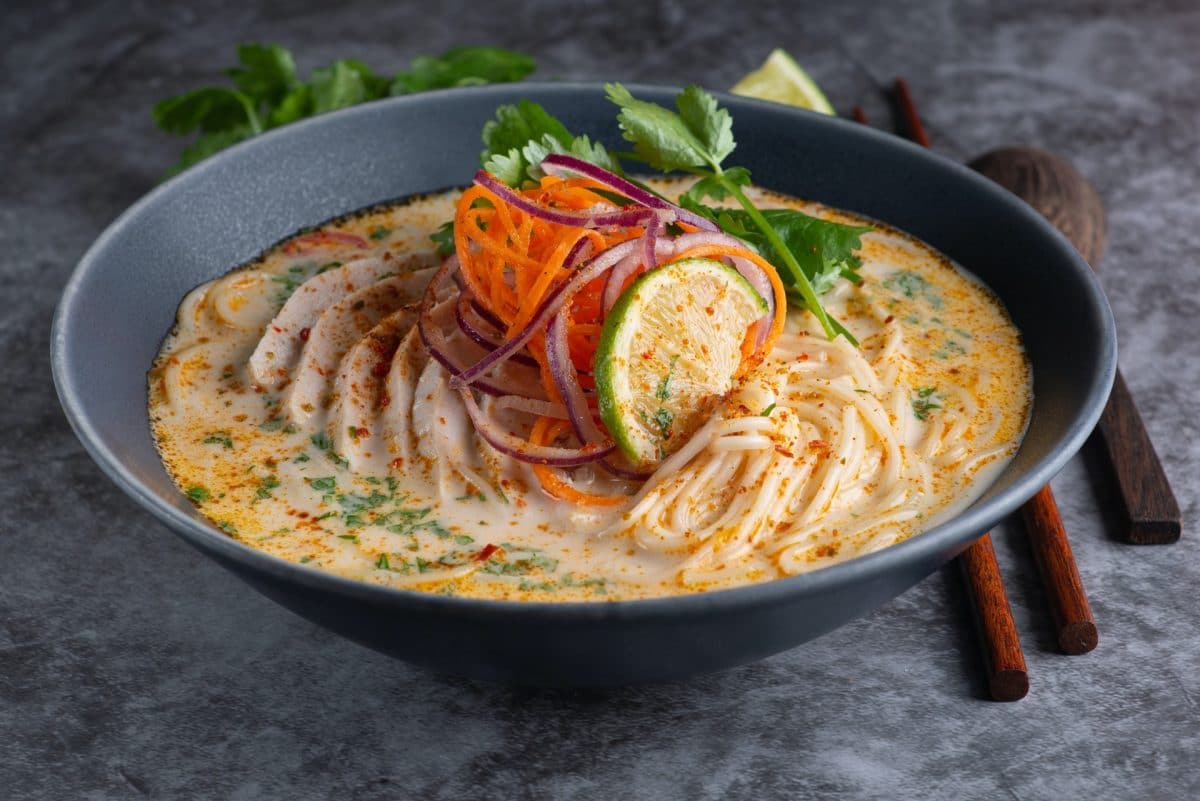 Address: 1049 Broadway #40, Sacramento, CA 95818
Website
Bangkok @ 12 Thai
Downtown Sacramento
Bangkok @ 12 stands out for its authentic flavors and numerous vegetarian options. Some of their notable dishes include the pineapple curry, Pad Kraprao, and the Pad See Ew. If you are a fan of seafood, you will love the salmon green curry, which you can pair with a glass of house wine. Their dining room is warm and inviting, making for a great night out with the family.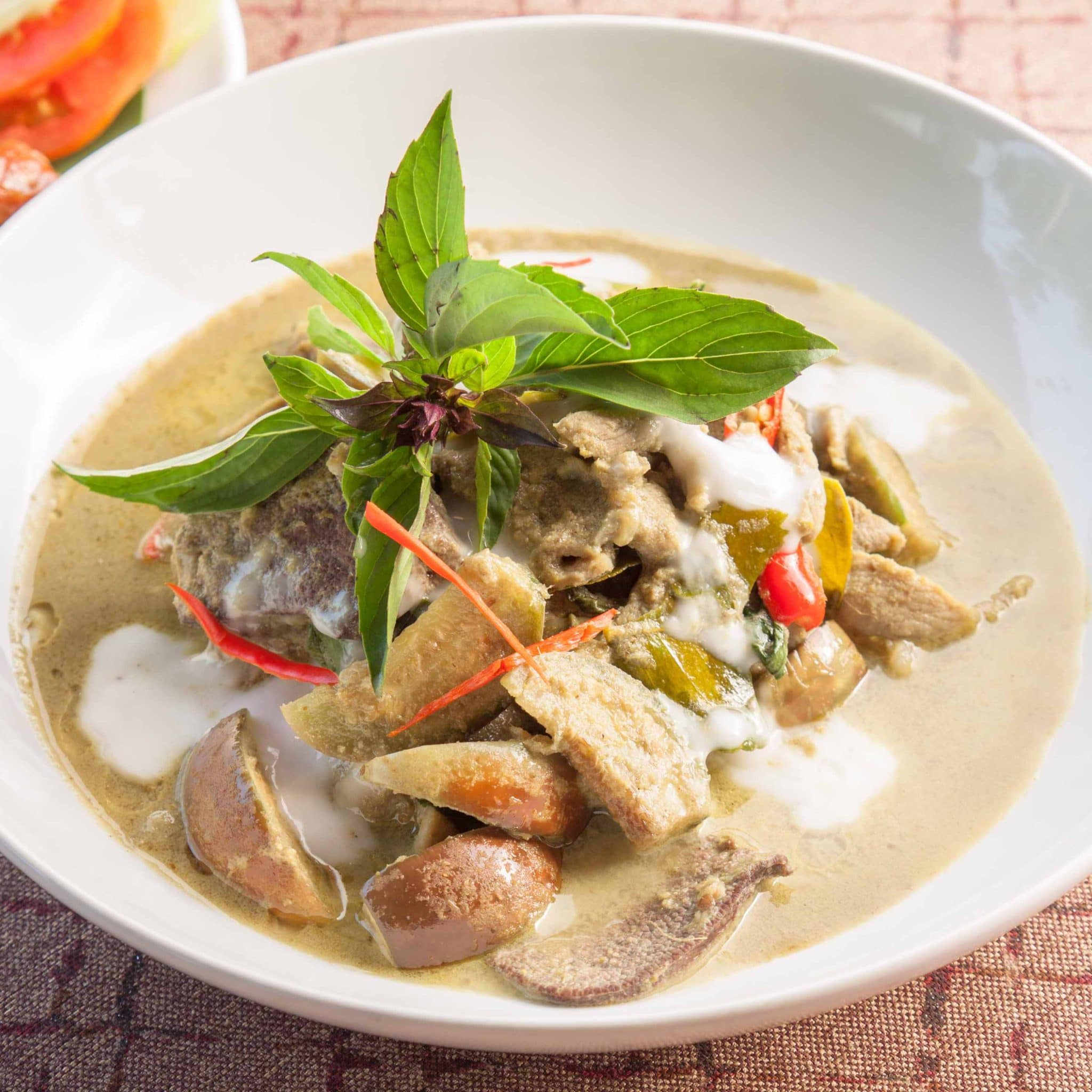 Address: 900 12th St, Sacramento, CA 95814
Website
Thai Canteen
Thai Canteen dishes out Bangkok-style comfort food. Som Tum salads and their rice dishes get frequent call-outs.
Address: 1501 16th St Ste109, Sacramento, CA 95814
Neighborhood: Midtown, Sacramento
Website | Facebook | Instagram
Fun fact: This page was designed using ThaiTone 2.0, a color scheme designed to follow colors used in traditional Thai art, compiled by Pairoj Pittayamatee. Colors can be one hundred percent made by natural ingredients, plants, and minerals found in Thailand.
September 2022: Updated restaurant info.
I strive to paint vivid landscapes with my words, bringing the magic of far-off lands and enchanting aromas to life for my readers. Combine passion for exploration and the art of gastronomy in an unending ode to the senses. When I'm not traversing the globe, I find solace in the earth beneath my fingertips, tending to my garden and working on projects around my verdant oasis. MK Library serves as a beacon, guiding fellow travelers and homebodies alike to embrace sustainability, nurturing both our planet and our souls with purpose. Full Bio.