Discover a carefully curated list of the best ramen in Sacramento. This list prioritizes restaurants that take their ramen seriously, using only the freshest ingredients and sometimes preparing the rich and flavorful broths over the course of days.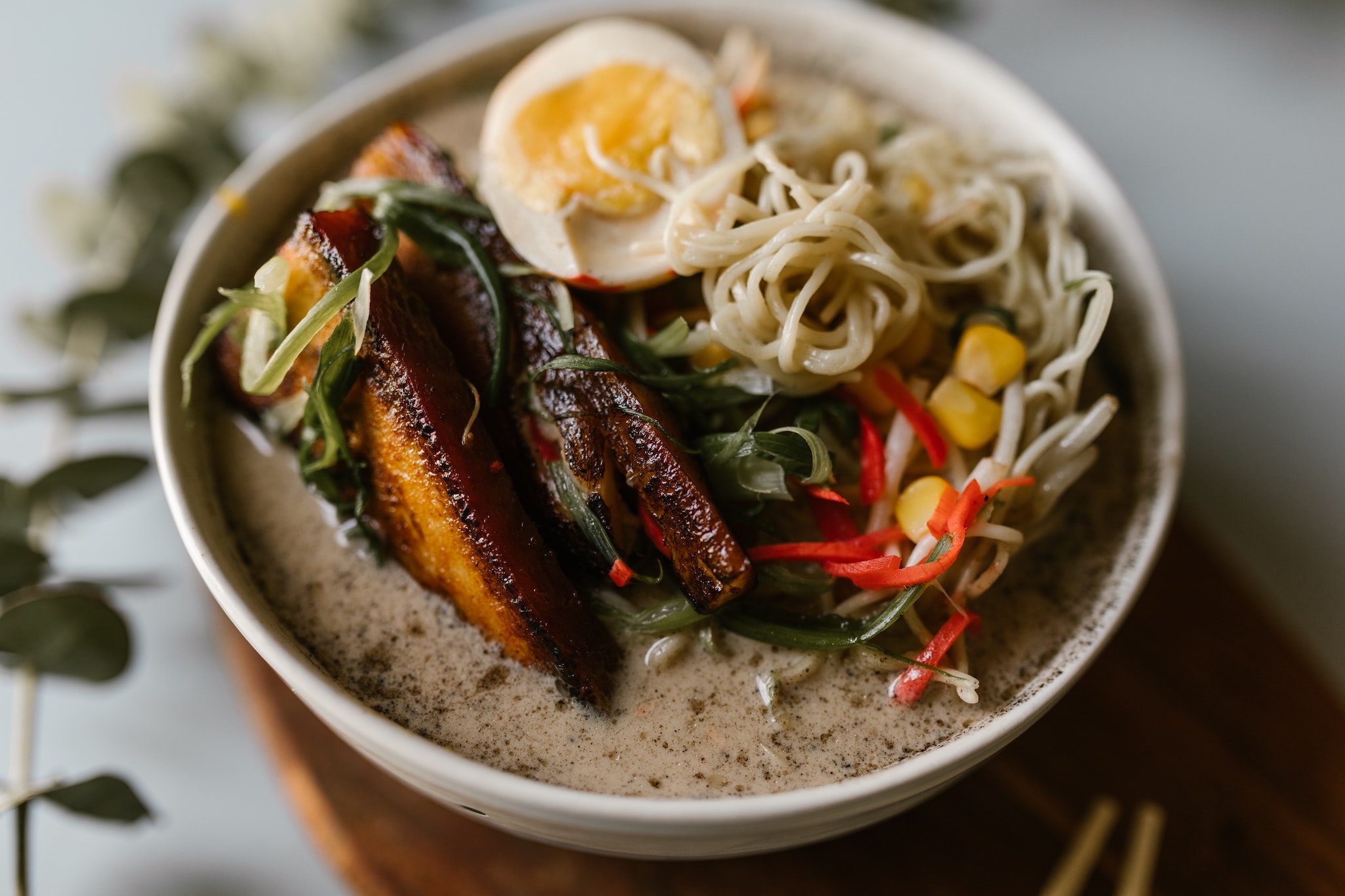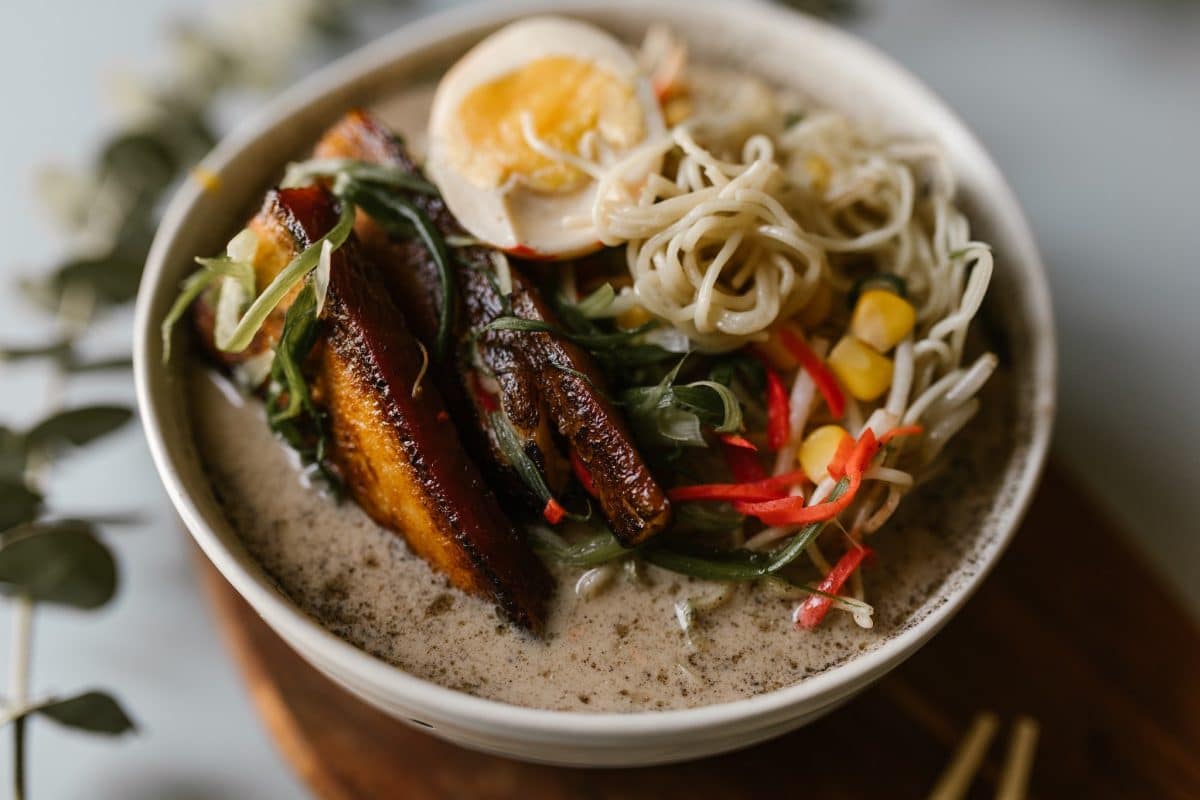 What Makes Ramen Exceptional?
An exceptional bowl of ramen could be characterized by several key factors:
Complex and layered flavors: A great ramen broth should be rich, savory, and have depth of flavor that comes from a combination of different ingredients and long simmering times.
High-quality ingredients: The best ramen is made with fresh, high-quality ingredients, including premium cuts of meat, fresh vegetables, and high-quality noodles.
Authenticity: Ramen is a traditional Japanese dish and many ramen lovers are interested in trying authentic, traditional versions of the dish.
Presentation: The visual appeal of the dish is also important. The ramen should be arranged beautifully in the bowl, with the ingredients placed in an artful way.
Innovation: Many ramen connoisseurs are also interested in trying new and unique takes on traditional dishes. Therefore, an exceptional ramen should have a unique twist that sets it apart from other ramen dishes.
The Experience: Almost as important as the food itself, one should enjoy the atmosphere of the restaurant, the service and the overall experience. A great ramen restaurant should be able to deliver an excellent overall experience.
Local and Sustainable: Many foodies and millennials are interested in supporting local and sustainable food systems, so a ramen restaurant that source ingredients from local and sustainable sources may be seen as exceptional.
These listed ramen restaurants in Sacramento have it all; Incredibly savory broths, high-quality ingredients, great service, and inviting atmospheres. Whether you are looking to dine in or carry out, you can't go wrong grabbing a bowl of ramen at one of these top-tier ramen establishments.
I've ordered these restaurants by personal preference.
The Best Ramen in Sacramento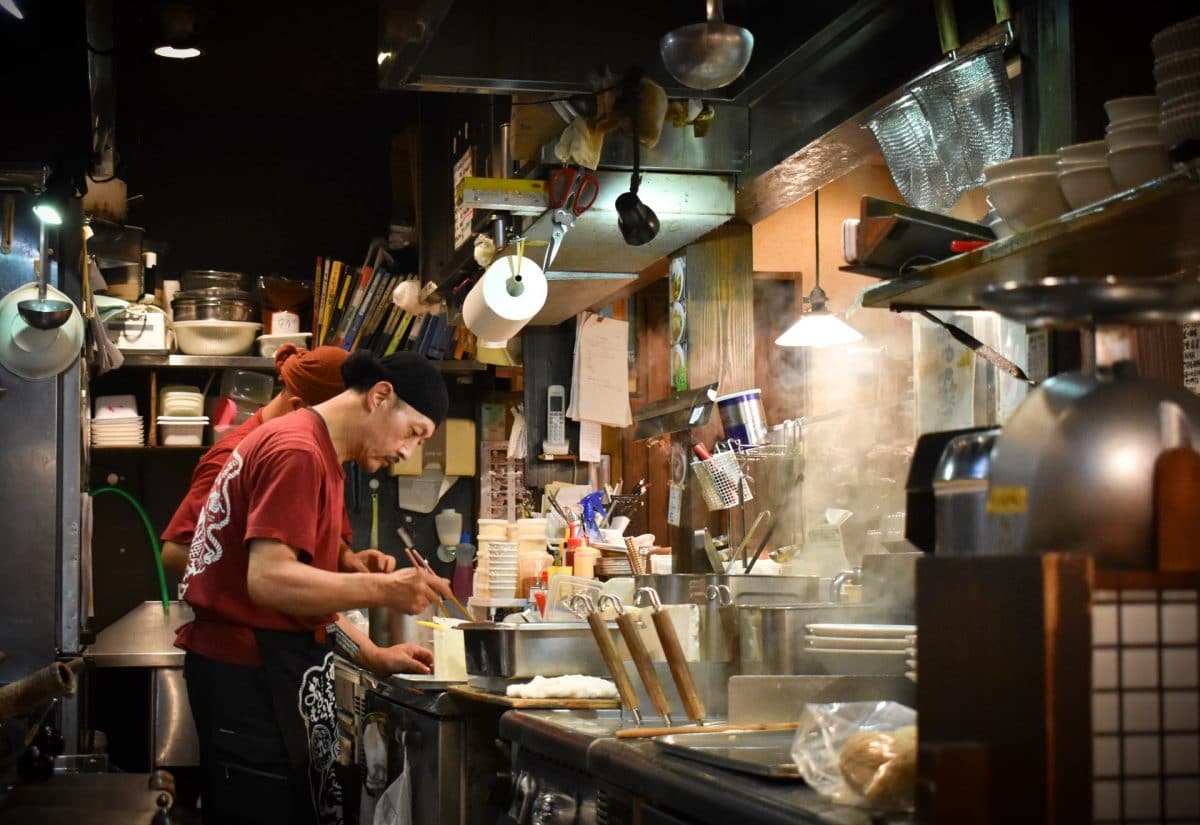 Ramen House Tenjin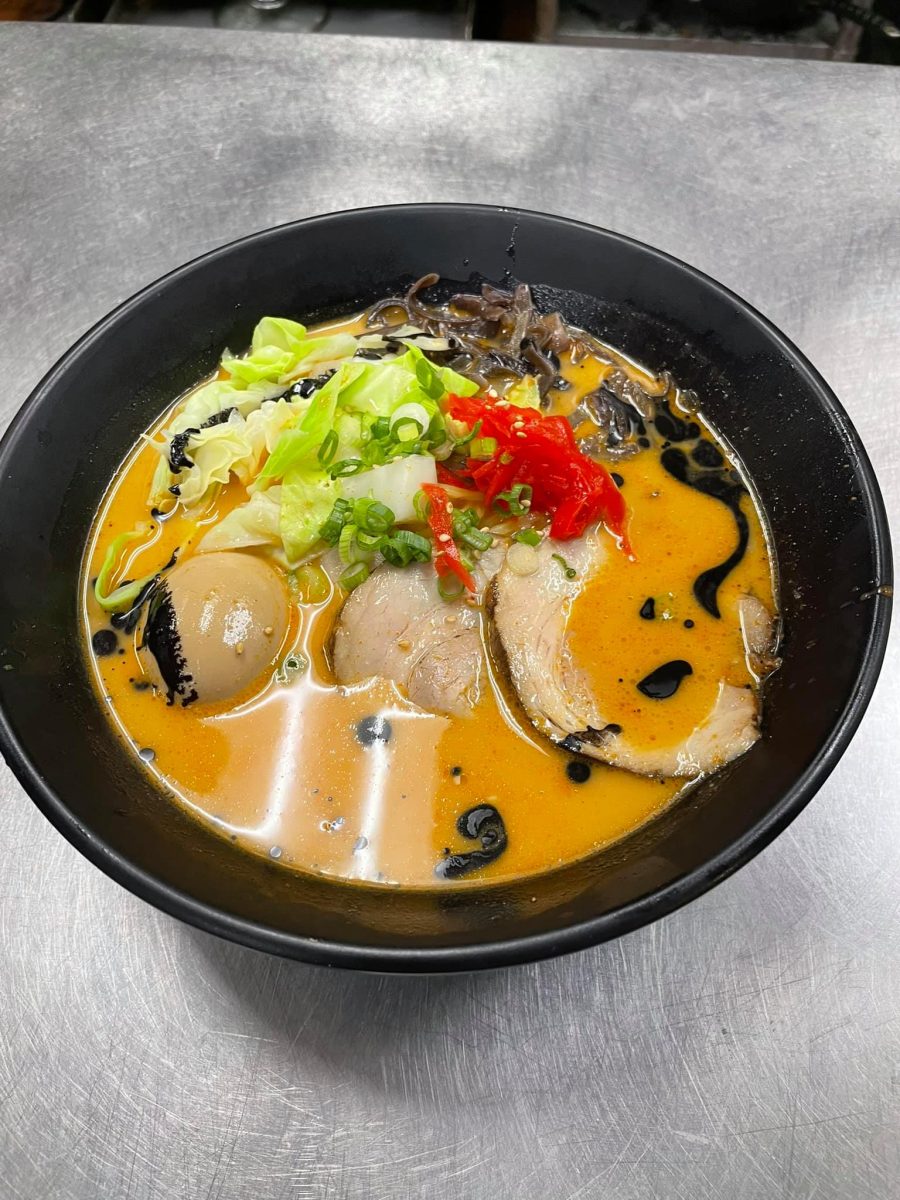 Many fellow Sacramentans claim Ramen House Tenjin is the best spot for ramen in Sacramento, and I have to agree. The outside and dining area may look simple and unassuming, but their house-made ramen is anything but. Their wheat-flour noodle ramen comes in smooth and savory broths with a variety of meats and veggies.
You can't go wrong with their classic Shoyu Ramen with pork and a soft-boiled egg, or their Chicken Paitan ramen with a rich and creamy chicken broth. They even have gluten-free ramen for those with gluten sensitivities. In addition to ramen, Tenjin offers a variety of Japanese staples, from hand-made gyoza to Osaka-style savory pancake and donburi rice bowls. Whether you are new to ramen or new to the Sacramento area, this is definitely the place to start.
Address: 7485 Rush River Dr # 740, Sacramento
Neighborhood: Greenhaven
Website | Instagram | Facebook
Last Visited: April 2022
Umami Ramen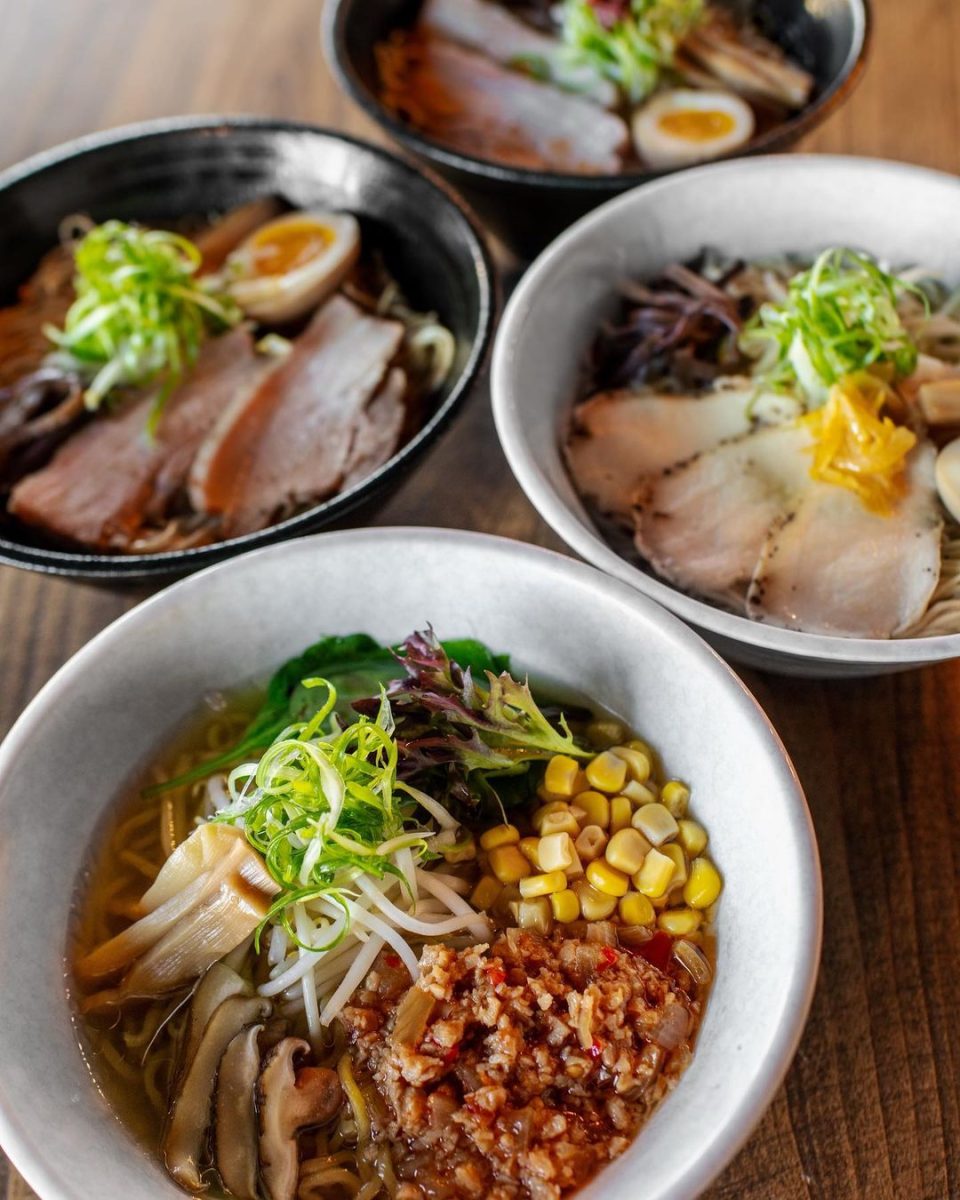 Located in Folsom, Umami Ramen is one of the newest ramen restaurants in the greater Sacramento area. With rich and flavorful broth, their ramen holds up to those tried and true Sacramento ramen spots. Not only is the ramen delicious, but the service is quick and the portions are generous. Try the tonkatsu ramen (spicy or not) and start with an appetizer of takoyaki octopus. If you are not in the mood for ramen, try the smoked brisket banh mi with pickled veggies, pineapple barbecue sauce, and a side of tater tots. Umami Ramen is a casual order-at-the-counter restaurant, which makes it the perfect spot for grabbing a quick bite during lunch or eating out with a group of friends.
Address: 187 Blue Ravine Rd #160, Folsom
Neighborhood: Natoma Station, Folsom
Website | Instagram | Facebook
Shoki Ramen
With a light broth and perfectly cooked noodles, Shoki Ramen easily earns its place among the best ramen restaurants in Sacramento. They make healthy and fresh ramen that won't leave you feeling too heavy. Although they have closed their original location on R street, they are preparing to open up a new brick and mortar location on 21st street soon. Stay tuned and check in on their social media accounts for updates!
Until they open up for dining service, they are currently selling shrink-wrapped ramen kits that you can pick up weekly for an easy and delicious at-home dinner. Shoki has a rotating menu of take-home ramen and noodle dishes, from Shoyu Ramen to Tan Tan Men and Tori Ton (blended chicken and pork broth).
Address: 2530 21st Street, Sacramento
Neighborhood: Midtown Sacramento
Instagram | Facebook
Last Visited: October 2020
Ryujin Ramen House
Ryujin Ramen House has become a classic go-to ramen spot for many Sacramentans because of their quick service and reliably flavorful ramen dishes. Ryujin is usually busy, which is always a good sign in my opinion. When you visit, be sure to try their Black Tonkotsu with pork and start with one of their many tempting appetizers.
Address: 1831 S Street, Sacramento
Neighborhood: Midtown
Website | Instagram | Facebook
Last Visited: February 2021
Fukumi Ramen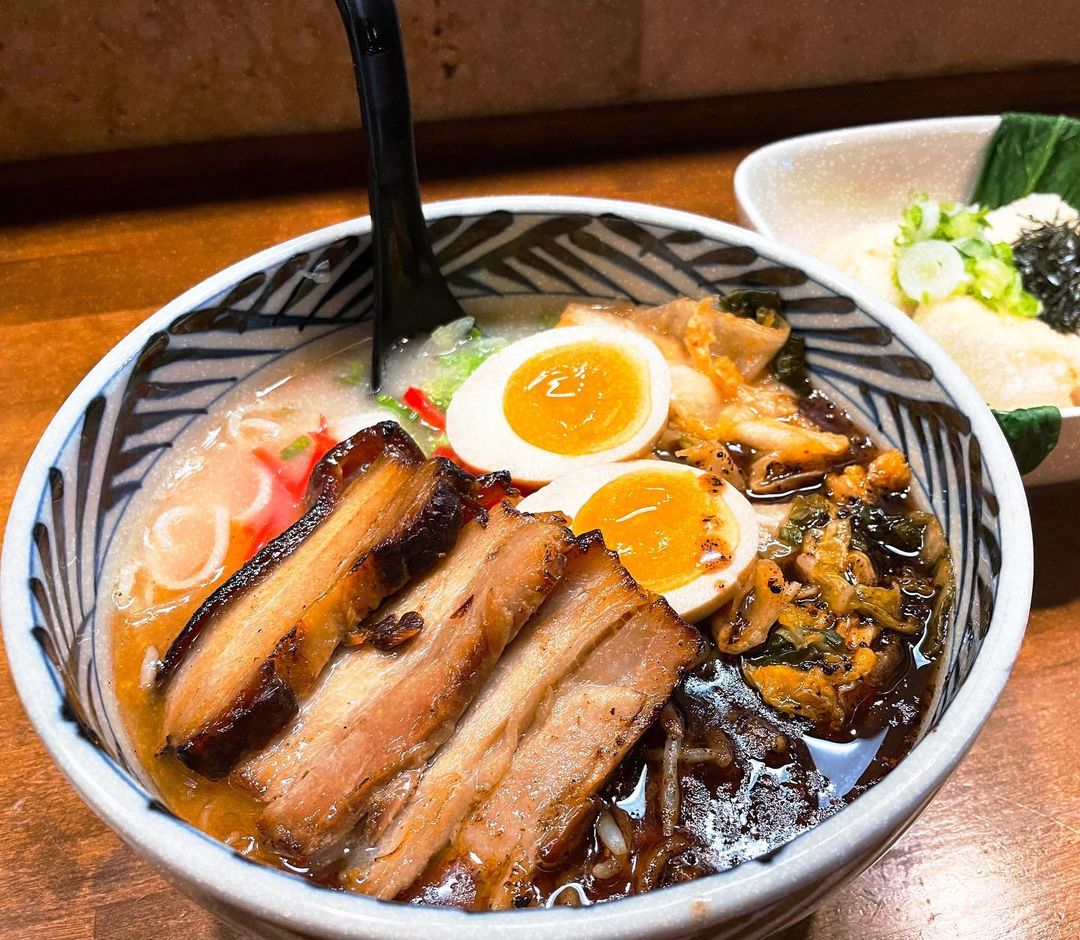 Fukumi Ramen, located in Roseville, has a great trendy dining atmosphere and even better ramen. With broths that are cooked over the course of a few days and different-sized noodles with the perfect texture, you can truly taste how much they care about the quality of their ramen. Fukumi serves the standard tonkatsu and soy-flavored broths, as well as a deliciously creamy chicken-based broth. The spicy sesame garlic oil they use on the noodles is also a great touch.
When you stop by for lunch or dinner, try their Tori Miso Ramen and an appetizer of Okonomi fries. If you are not in the mood for ramen, the pork rice bowl is another dish to die for.
Address: 10271 Fairway Dr #120 Roseville
Neighborhood: Stanford
Website | Instagram | Facebook
Yuchan Shokudo (formerly Yakitori Yuchan)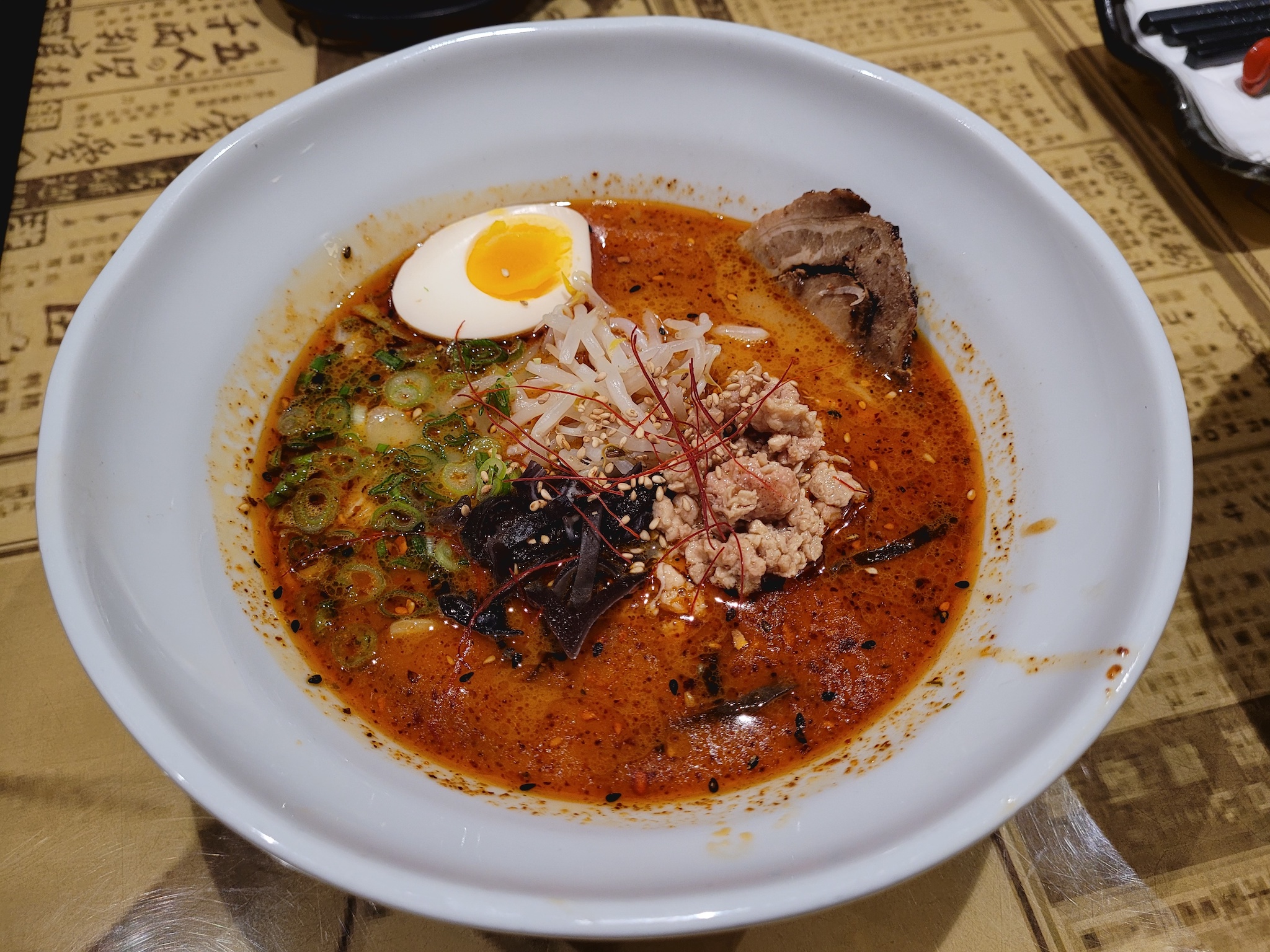 Yuchan Shokudo in downtown Davis does not specialize in ramen, but the ramen they serve is top-notch nonetheless. The chefs at Yuchan Shokudo take pride in every ingredient that goes in their ramen, from the slow-cooked bone broth to the quality of the meat they feature. Although they are not currently serving yakitori (grilled chicken skewers) they are still serving up delicious small bites (similar to tapas) that are typical of a traditional Izakaya establishment.
This is a great cozy space to have an intimate meal with a partner or grab a bite with friends after work. When you visit, try the smooth and flavorful tan tan men ramen or the salmon shizo donburi drizzled with a creamy sauce. You will surely leave here satisfied from a hearty bowl of ramen, complete with a soft-boiled egg, bamboo shoots, bean sprouts, and scallions.
Address: 109 E St, Davis
Neighborhood: Downtown Davis
Website | Facebook
Last Visited: April 2022
Kotteri Ramen Bar
Kotteri Ramen Bar in Elk Grove is a great spot to find consistently delicious ramen in the greater Sacramento area. You can expect fast service in a fun and modern setting, as well as a variety of hearty ramen dishes to choose from. People have raved about the Hokkaido cheese ramen and miso ramen as being especially flavorful.
Address: 9015 Bruceville Rd, Elk Grove
Neighborhood: Laguna
Website
Ramendou
Ramendou in the Land Park neighborhood of Sacramento serves up a delicious Signature Ramen with BBQ pork, braised pork rib, shrimp, and pickled ginger. Their ramen broth is rich, and they have plenty of great menu options to choose from besides ramen. In addition to daily specials, Ramendou also offers mazemen, or soupless ramen. The food is reasonably priced and served in a modern yet casual setting.
Address: 4001 Freeport Boulevard #110, Sacramento
Neighborhood: Land Park
Website
Kodaiko Ramen and Bar
Kodaiko Ramen in Midtown is a hip ramen bar with a modern and cozy atmosphere that serves up high-quality ramen and small bites. Come here to experience a wide range of traditional Japanese flavors and textures. To start, try one of their most popular appetizers, the crispy brussels sprouts.
Among their ramen dishes, a stand-out is the kare kare paitan (this is not currently on their online menu). The chicken katsu sando (sandwich) with Japanese egg salad has also received rave reviews. With an extensive drink menu, including a wide range of sake and cocktails options, Kodaiko is a great spot to catch up with friends or start off a night out on the town.
Address: 718 K St, Sacramento
Neighborhood: Midtown
Website | Instagram
Tamasii Ramen
Tamasii Ramen is a great spot to grab a bowl of ramen if you are in the Pocket neighborhood. Their broth is rich and creamy and their eggs are boiled to perfection, with the yolk still somewhat runny. I recommend you start off with an order of spring rolls or their delicious gyoza. Then, move on to the spicy tonkotsu ramen, with house-made BBQ chashu in a broth that has been slowly cooked for more than 10 hours.
For non-meat eaters, the vegetarian shoyu ramen with nori and black fungus really hits the spot. With quick service and a simple, modern interior, Tamasii Ramen is definitely worth a visit.
Pro Tip: Be sure to ask for fresh garlic on your ramen!
Address: 1032 Florin Rd, Sacramento
Neighborhood: Pocket
Facebook
Budget Ramen
Although these ramen restaurants are not quite in the upper echelon, these budget choices are still great spots worth exploring.
The Izakaya
Cheap ramen and a hidden gem for delicious budget eats. This restaurant is a classic Americanized version of how Japanese restaurants used to be.
Address: 5651 Freeport Blvd, Sacramento
Neighborhood: South Land Park
Website | Facebook
Last Visited: December 2021
Fujiya Ramen
Their tonkotsu ramen is made with an exceptionally rich and creamy broth.
Address: 9328 Elk Grove Blvd ste 100, Elk Grove
Neighborhood: South Land Park
Website | Instagram
Tanuki Izakaya Ramen
Address: 7119 Elk Grove Blvd #125, Elk Grove
Website
Updates:
June 13 2023: Updated Umami info
I strive to paint vivid landscapes with my words, bringing the magic of far-off lands and enchanting aromas to life for my readers. Combine passion for exploration and the art of gastronomy in an unending ode to the senses. When I'm not traversing the globe, I find solace in the earth beneath my fingertips, tending to my garden and working on projects around my verdant oasis. MK Library serves as a beacon, guiding fellow travelers and homebodies alike to embrace sustainability, nurturing both our planet and our souls with purpose. Full Bio.