The North Table Mountain Ecological Reserve, located near Oroville, California, is an expansive mesa formed by an ancient lava flow that attracts wildflower enthusiasts during the blooming season. From early March to mid-May, the mountain comes alive with an array of wildflowers. With the significant rainfall California has received thus far, officials are predicting an above-average wildflower bloom throughout the state.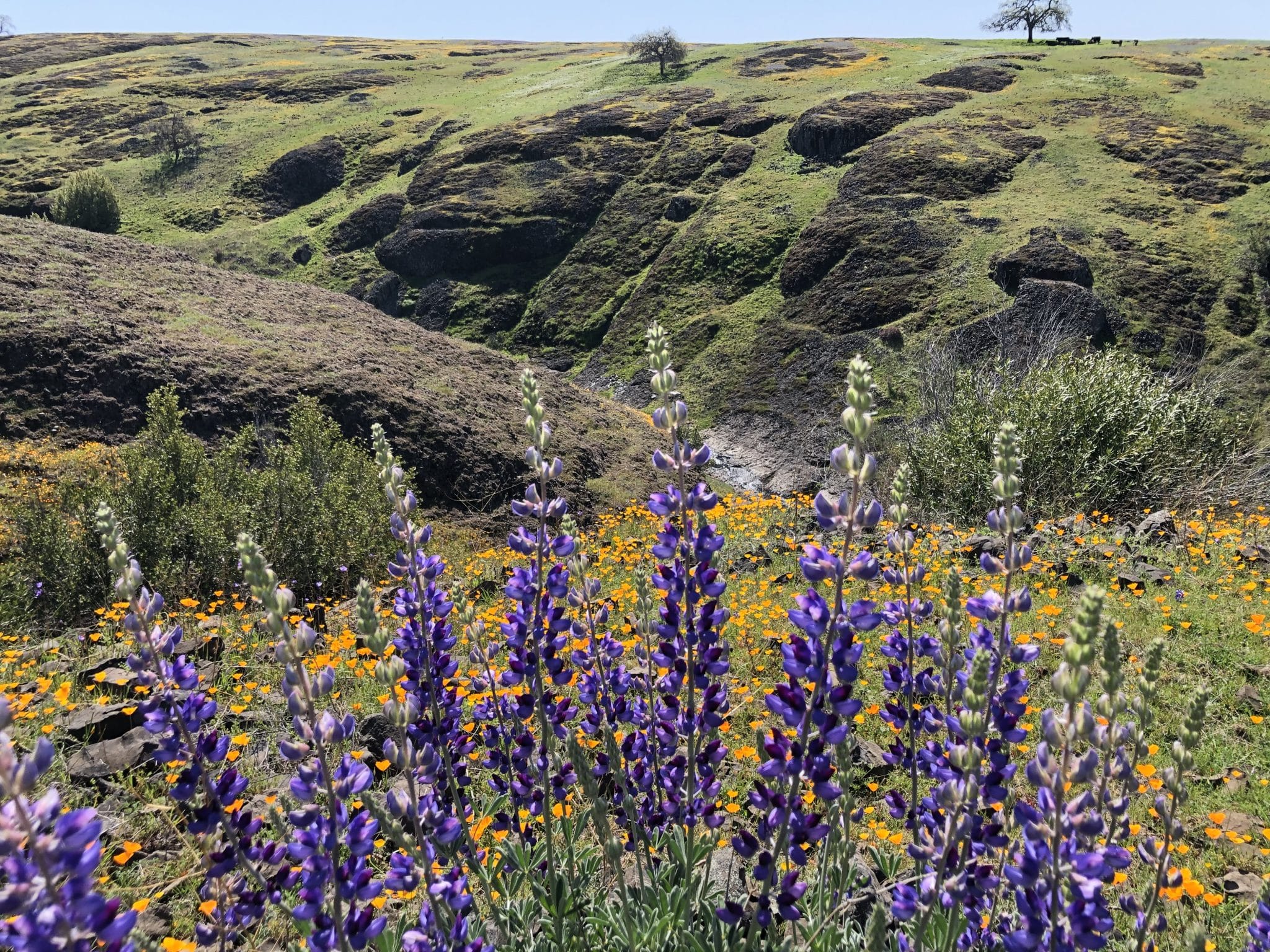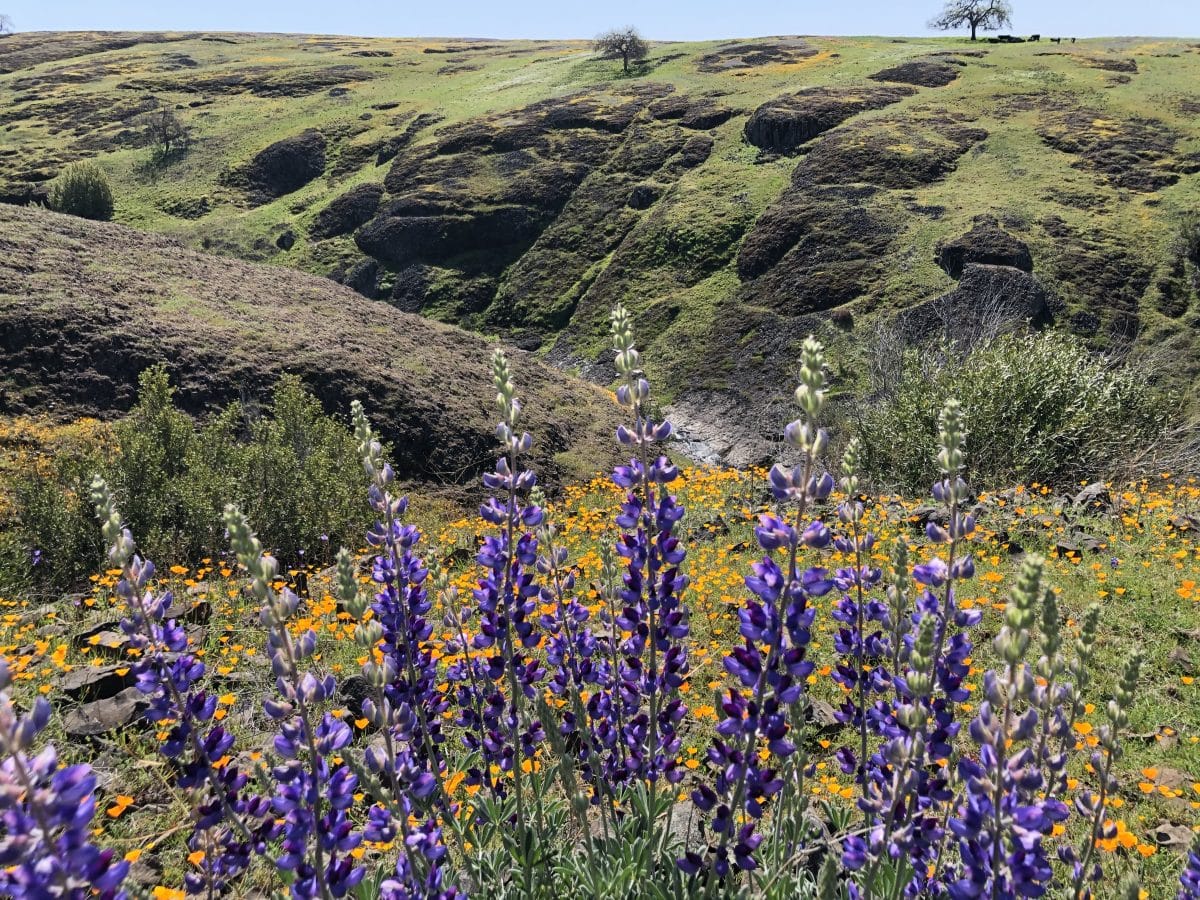 Among many other flowers, you may see lupine, Foothill triteleia, Sierra primroses, blue dicks, and California poppies. By early April, bright yellow Douglas' violets will start to pop up in the grasslands, along with pale yellow daisies, white meadowfoam, and magenta shooting stars and buttercups. Other flower species present in the area include blue dicks, blue-and-white bird's eye gilia, magenta Kellog's monkeyflower, and purple owl's clover.
General Info About North Table Mountain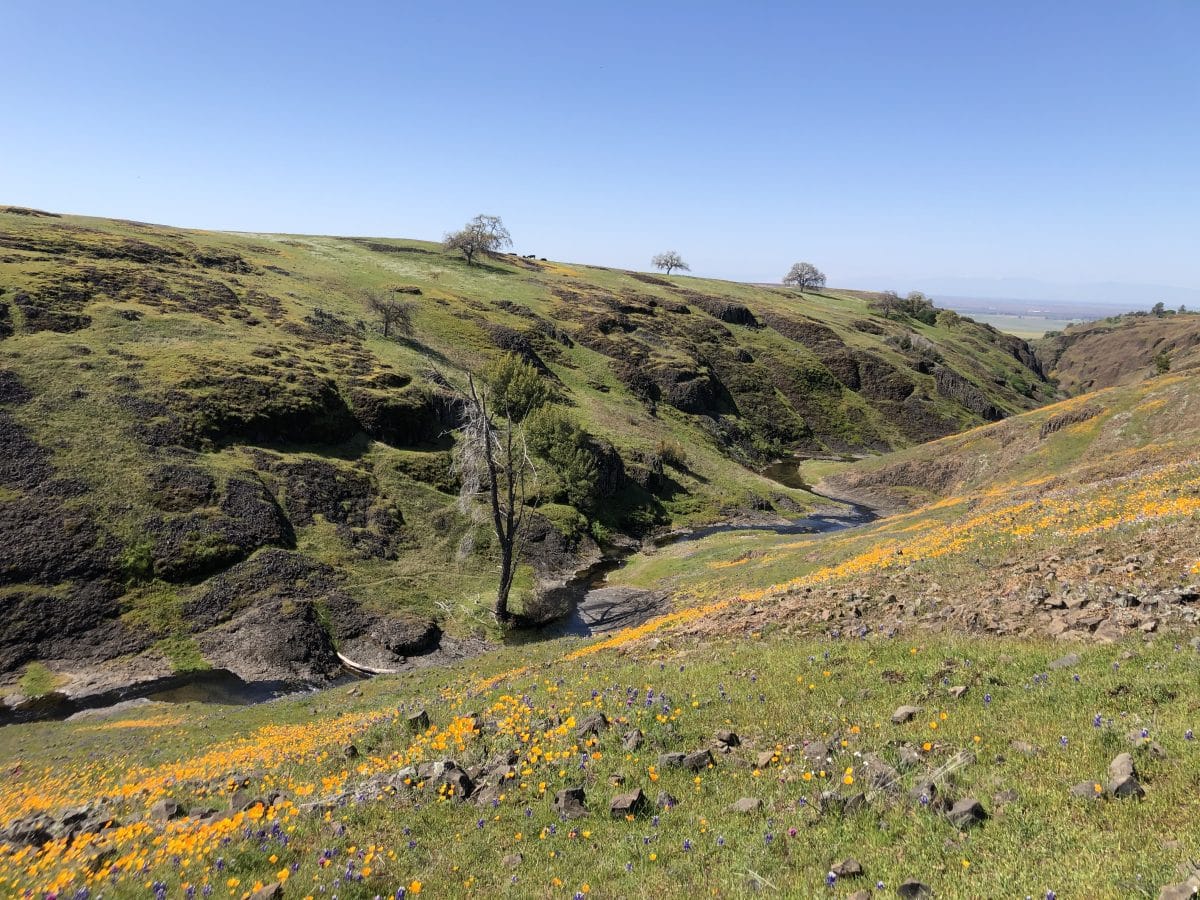 The reserve is a 3,300 acre expanse situated on top of an elevated basalt mesa. This unique landscape offers beautiful and, at times, otherworldly vistas of waterfalls, lava outcrops, and open meadows blanketed in spring wildflowers. One of the most interesting geological features is the Northern Basalt Flow Vernal Pool, which forms when rains gather on underlying basalt that is impermeable to water. Specialized plants and animals have adapted to this fleeting vernal pool landscape over time.
Cattle are allowed to graze on North Table Mountain, and this management practice is a critical part of maintaining the gorgeous wildflower blooms that draw many visitors each year. You may come across a cow or two while hiking the trails in the reserve. If you do, be sure to maintain a safe distance and keep your dogs on a leash.
The showy wildflowers tend to come and go quickly, so plan your trip to the reserve soon! You will need to purchase a land pass for the day online before visiting. Official access is through a small parking lot on the west side of Cherokee Road.
2023 Update: All the majestic waterfalls in North Table Mountain are currently in full flow, but the trails are somewhat muddy and slippery. The reserve is not in bloom yet, but as with most of the state, we can expect a great wildflower season beginning in early March.
Best Trails in the Reserve for Wildflower Sightseeing
The Phantom Falls Trail leads to an incredible 135-foot waterfall within the North Table Mountain Ecological Reserve. Surrounded by flowering green hills and sharp drop-offs, this water feature nestled in Coal Canyon is a sight to behold in the spring. Along the beautiful trek to the falls, you will discover tiny waterfalls and creeks that meander through a valley with unique geography and flora. This is a great hike to venture out on when there is still water flowing and the wildflowers are in bloom. On this moderate 4-mile out-and-back trail, you will likely find (soon) birds-eye gilia, frying pans, poppies, sky lupine, goldfields, white nemophila, yellow monkeyflowers, blue dicks, and redmaids. There are groups of California poppies on the northwest side of the loop by the ravine.
The Ladder Falls Loop is another more strenuous 9-mile loop around the reserve that should only be tackled by those well-prepared hikers with offline GPS or maps. That said, I've done this hike, and it truly offers the most varied and beautiful views of the entire mountain. If you follow the entire loop, you will come to a section where you get to climb up a steel ladder near a waterfall. There are plenty of first-hand accounts and suggestions that people have left in the comments on All Trails. I suggest reading through them before you head out on your journey!
Know Before You Go
Per the Department of Fish and Wildlife site:
Parking at the site is very limited; parking along Cherokee Road near the CDFW parking lot is not permitted and may result in a ticket.
Potable water and trash receptacles are not available at the site. Please be prepared to pack out your own trash.
Dress for the weather. Hats, sunscreen, snacks, water, and sturdy closed-toe footwear are recommended.
Trails are not maintained by CDFW and may cross onto private property.
Camping is not allowed.
Fires of any kind are not allowed including fireworks, or other explosive or incendiary devices.
Dogs on the reserve must be retained on a leash of less than 10 feet.
How to Get There and Preferred Routes
From Hwy 70 in Oroville, exit at Grand Ave (Exit 48). Go East on Grand Ave for 1 mile. Left on Table Mountain Blvd for a tenth of a mile. Right on Cherokee Road 6.3 miles north to the reserve. Official access is through a small parking lot on the west side of Cherokee Road.
More California Wildflower Hotspots
Antelope Valley California Poppy Reserve
Anza-Borrego Desert State Park
Visit MK Library's Comprehensive Wildflower Guide to find more resources about the specific wildflowers you can find in the reserve.
Wildflower Hunting Etiquette
Wildflower viewing is a botanical pastime that many nature enthusiasts relish, however, it's essential to observe proper etiquette to conserve the ethereal flora and its habitat in the beauty of the Antelope Valley California Poppy Reserve. Let's delve into a few cardinal rules:
Trail-blaze Responsibly: To keep the wildflowers and the ecosystem unscathed, stick to marked trails and avoid trampling delicate flora.
Do not pick flowers: Picking wildflowers is detrimental to the environment's overall health and can diminish the experience for future onlookers. It's illegal to pick California poppies, so it's best to enjoy nature from afar.
Leash your pets.
Leave No Trace: Please pack out your litter.
Don't Park on Vegetation: Parking on vegetation is an issue in wildflower hotspots, as it can compress the soil and detract from the natural beauty of an area. Park your vehicle in designated areas or on hard surfaces to preserve the environment for everyone to enjoy.
No Drone Zone!
By adhering to these guidelines, you can aid in preserving wildflowers for generations to come and make sure that everyone has a "blooming" good time!
About the Author
Latest Posts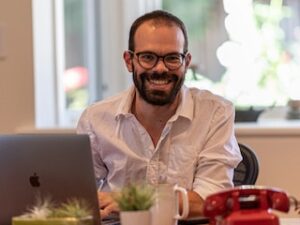 I strive to paint vivid landscapes with my words, bringing the magic of far-off lands and enchanting aromas to life for my readers. Combine passion for exploration and the art of gastronomy in an unending ode to the senses. When I'm not traversing the globe, I find solace in the earth beneath my fingertips, tending to my garden and working on projects around my verdant oasis. MK Library serves as a beacon, guiding fellow travelers and homebodies alike to embrace sustainability, nurturing both our planet and our souls with purpose. Full Bio.