By now, you've probably heard of the pickleball hype currently sweeping the nation. Whether it's for the pickleball enthusiast in your life or for feeding your own pickleball addiction, this is your go-to pickleball equipment and accessories gift guide for every type of player. These gifts will help improve your game and make you look as stylish as young Anna Leigh Waters while playing it.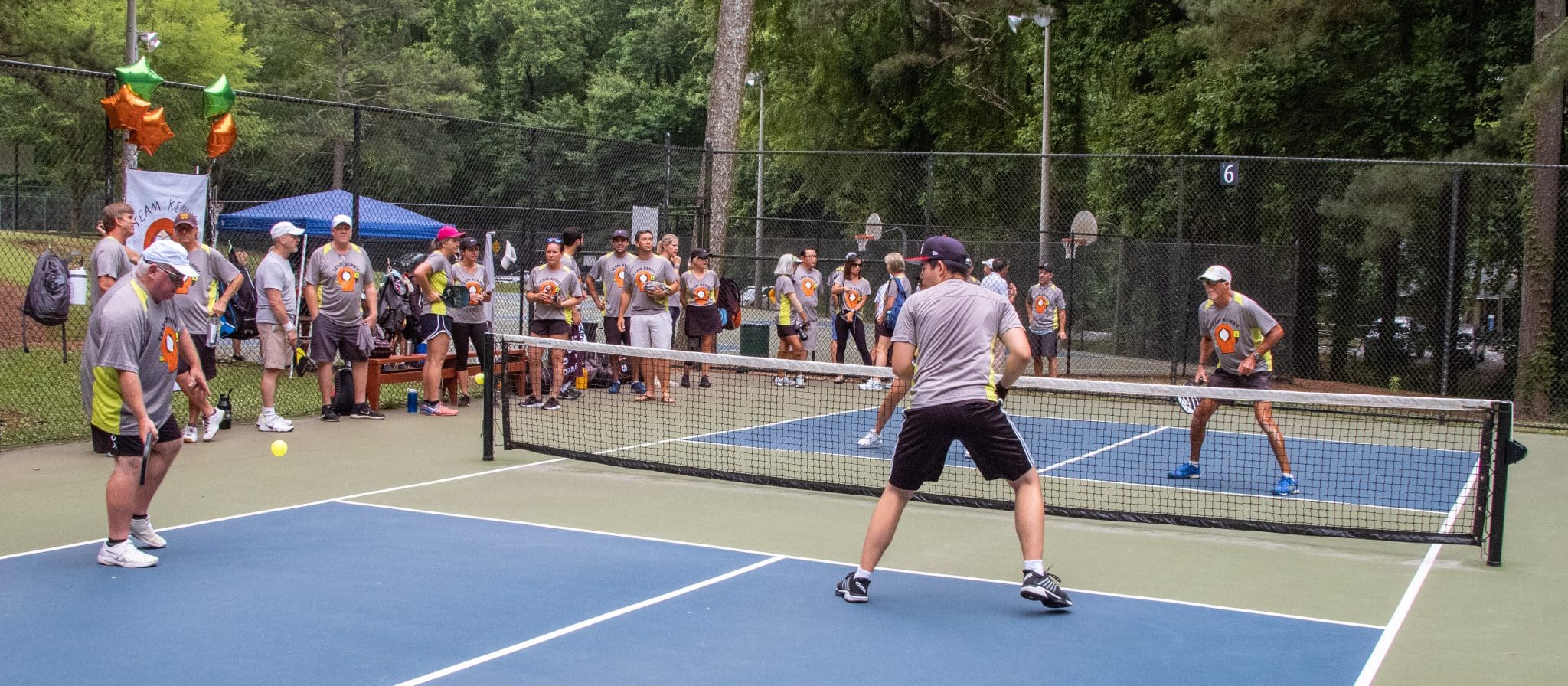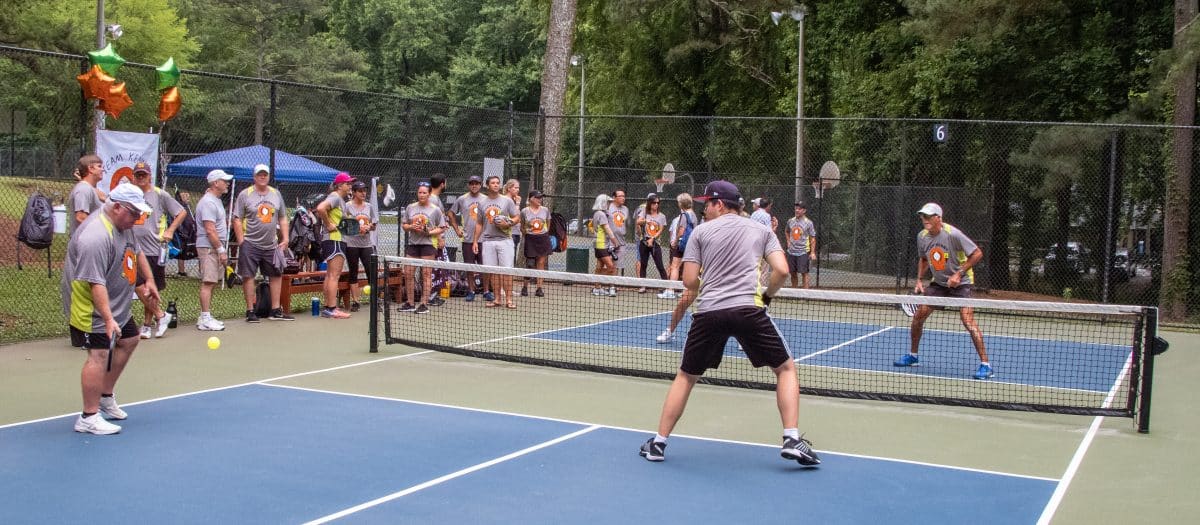 What is Pickleball?
Likely, you know at least one person who has recently taken up the sport. What's even more likely is that you've become addicted to the game yourself. If by some miracle you've managed to miss the hype, pickleball can be described as a smaller version of tennis that's played with paddles and a wiffle-like ball. Pickleball is usually played in pairs and is so easy to learn that people anywhere from 10 to 80 years old can pick up a paddle after just one lesson. Although most Americans enjoy this sport recreationally, we are seeing more pro players emerge, major league team investments being made, and corporations riding the tsunami-sized pickleball wave each day.
I have played the game semi-religiously since the pandemic began in 2020 (around 3-4 times a week). Although I've played my fair share of sports (volleyball, soccer, softball, and basketball), none have become as addicting as pickleball. Since starting out, I've gone through at least four paddles and pairs of shoes. I've thrown away countless cracked pickleballs and played on many different pickleball courts. I have experience playing with permanent and collapsible nets of varying quality and have played in three tournaments to date. The gift suggestions below are both based on my own personal experience throughout the years and on recommendations from other avid pickleball players.
Gifts for the beginner
Multi-use Pickleball Net
These nets are great for beginner pickleball players and children because of their easy setup and multi-use functionality. You can easily go between playing pickleball, badminton, and kid's volleyball all in one afternoon.
Fila Court Shoes
Both the men's and women's Fila Volley Zone shoes feel great on most feet and will withstand the endless pivoting at the net.
Onix Paddle
This medium-weight USAPA-approved honeycomb core paddle is a quality paddle that won't break the bank. It will likely take a new player into their mid to late 3.0 stages.
Onix Pickleballs
Pickleball players are always in need of extra balls, especially when they are playing outdoors in cold weather. Onix makes high-quality pickleball balls that any player will be grateful to add to their stash.
Beginner Pickleball Set
This JOOLA starter pickleball set is perfect for that couple that recently discovered pickleball and can't get enough. The set comes with everything but the net and is approved by the king of pickleball himself, Ben Johns!
Sporty Visor
The "pickleballers" that play outdoors require plenty of sun protection in both summer and winter. This classic Adidas visor will make them look sporty while keeping the sun out of their eyes on those lob shots.
Gifts for the Pickleball Fashionistas
Pickleball Dresses
If you follow the pickleball pros, you've probably noticed that Anna Leigh Waters and Parris Todd always look like queens of the court in the most fashionable sports apparel. Recently, Fila and Brandon Maxwell Apparel collabed on pickleball-specific athletic dresses, shirts, and skirts. Even if you can't play like Anna Leigh and Parris yet, you can certainly dress like them!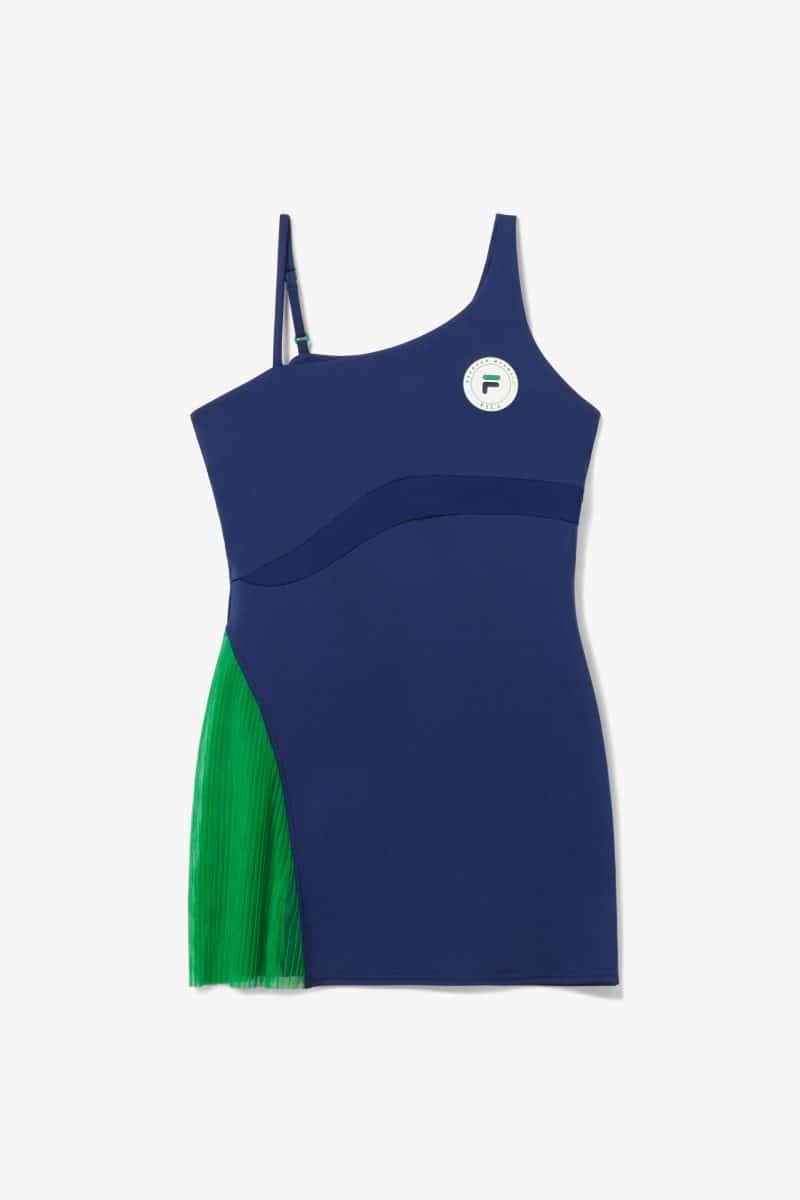 Cute Pickleball Bags
These pickleball bags are so cute and versatile that you can take them straight from the pickleball court to a brunch date with friends. They have room for a paddle or two and all of your extra playtime gear.
Athletic Skirt
These athletic skirts look great as part of a stylish pickleball ensemble, come in a variety of colors, and are very functional.
PKLBLR Gear
The PKLBLR brand has an array of great pickleball gear, from graphic tees to hats and backpacks. Check out this cool minimalist repetition tee and this knit beanie that is perfect for cold-weather play this winter.
Pickleball Jewelry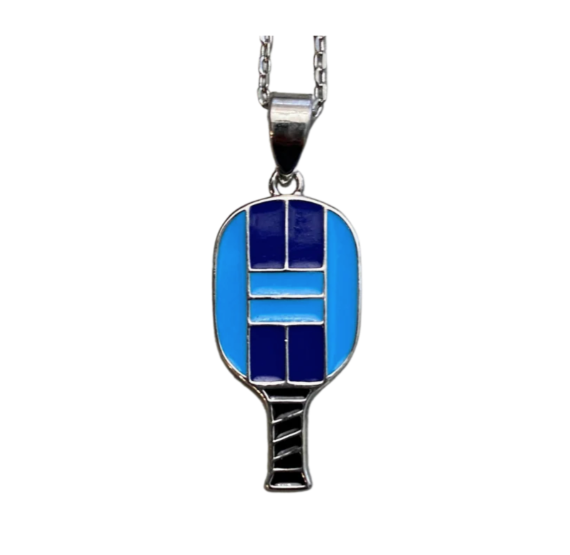 This gold pickleball paddle necklace would make a thoughtful gift for anyone who loves to accessorize on and off the court.
Gifts for the Wanna-Be Pros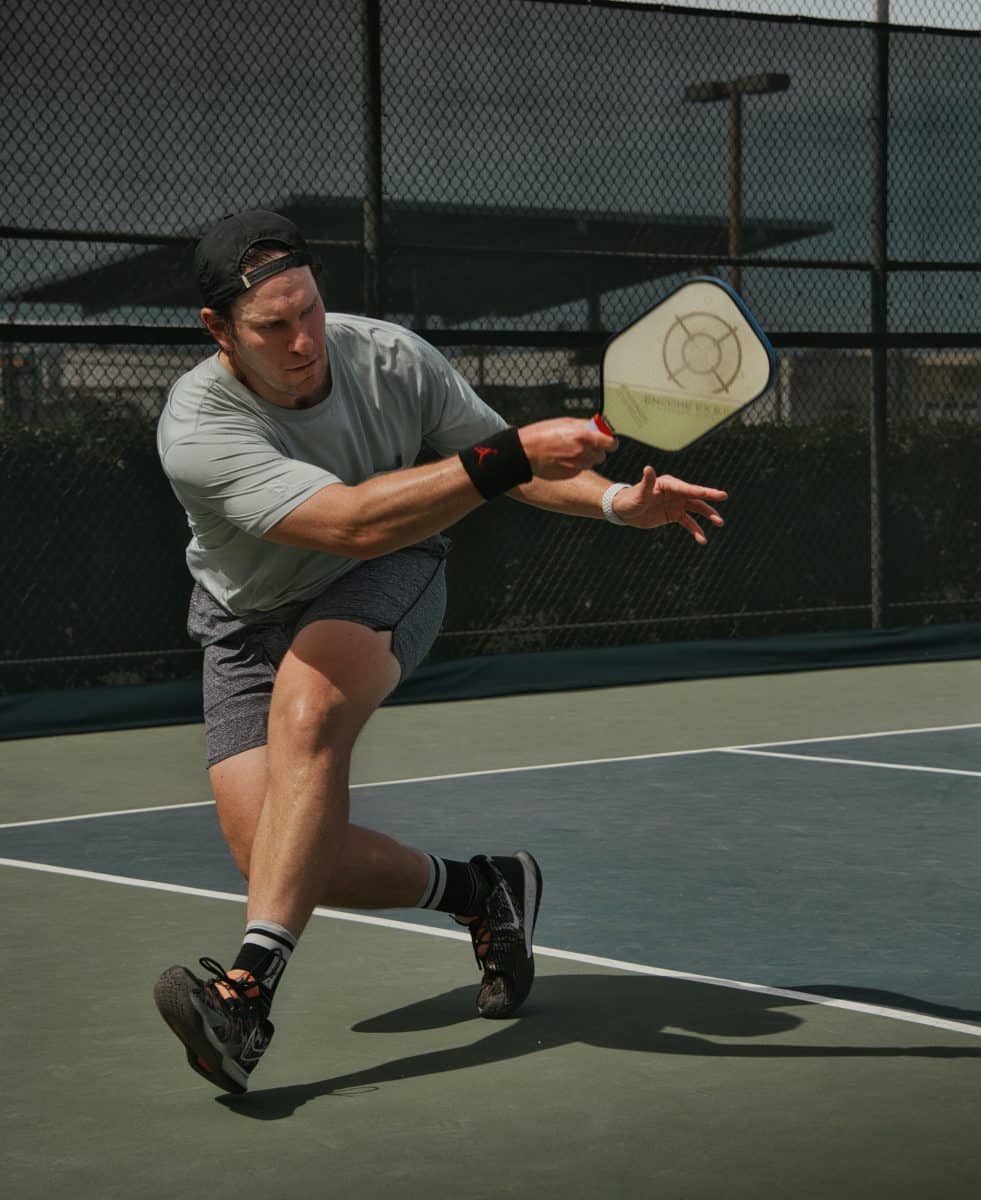 Try Before You Buy Paddles
Players can be picky about their paddles, and for good reason! A small difference in weight, core design, handle length or spin capability can make a real difference in someone's game. Instead of pulling the trigger on a top-of-the-line paddle, just pay the $15-25 shipping fee to send up to three different paddles to your pro-bound "pickler."
Pickleball Machine
If you have a serious pickleball player in your life who is always looking to up their game, a pickleball machine is one tool they will be especially grateful for. This certainly isn't a budget-friendly buy, but it's one investment that any hardcore pickleball player will cherish.
Sturdy Pickleball Net
Any dedicated pickleball player will appreciate having their very own net to set up for a pick-up game with friends. We use this Delux PickleNet at my local court, and they are very sturdy while also being simple to set up. The locking wheels make it easy to move around the court and the aluminum poles prevent it from sagging in the middle. Overall, this is a great net if you are looking for a semi-permanent place to play throughout the week. It doesn't matter whether it's in a nearby park or in their very own driveway, a serious player will make room to play this addicting sport.
Price: $389.95
JOOLA Paddle
The 2022 JOOLA paddle is approved by the king of pickleball himself, Ben Johns. This USAPA-approved paddle encourages a lot of spin with its carbon friction surface and suits a more aggressive player with its polypropylene honeycomb core. As a bonus, it also comes with its own paddle cover.
Pickleball Paddle Eraser
A pickleball paddle eraser is an excellent gift for those players who pay attention to detail and know the importance of a clean paddle. This soft rubber pad will remove ball residue, dirt, and minor scratches, leaving your carbon fiber paddle looking as new as the day you bought it! Keeping your paddle clean will improve spin by unclogging the dirt in the minute grooves on your paddle face.
Gifts for the Practical Player
Sporty Pickleball Bags
These Paddletek, Franklin, and Selkirk pickleball bags are all quality choices for someone who's always toting around a lot of gear. With a plethora of accessible pockets for all of your gear, these will help them keep their powders and sweatbands organized.
This Selkirk Performance backpack is the largest of the bags, and is my recommendation for serious players this season. In addition to water bottle holders and a small front pocket, it also comes with an internal laptop sleeve and a protective cell phone pocket on top. This bag provides plenty of room for multiple paddles and is everything you need in a sports bag.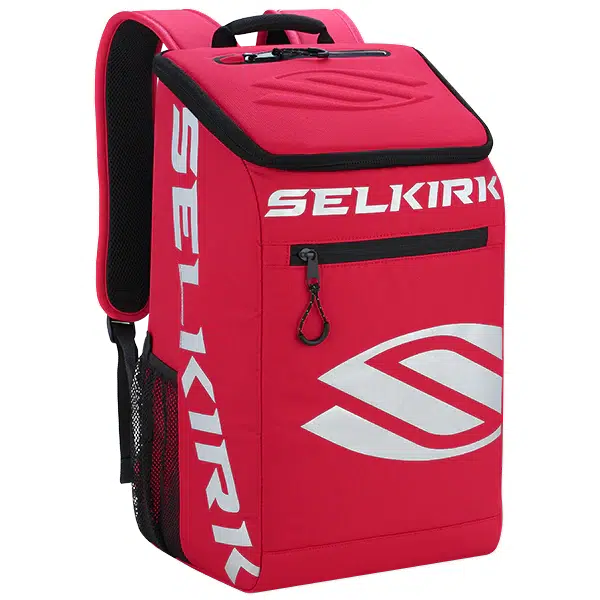 Price: $99.99
Sweatbands
Those players who leave it all on the pickleball court are probably leaving behind some sweat as well. These wrist sweatbands, available in multiple colors, are great for wicking up sweat and maintaining a solid non-slip grip on the paddle.
Pickleball Paddle Tapes
There are a few different tapes that are used by pros and amateurs alike to protect paddles, add balanced weight, and provide the right grip. Edge tape will help protect your paddle from all the scrapes and dings that come with everyday play, while lead tape pieces can give you more power and better control. Overgrip will make your paddle handle easier to grip by adding width and providing a non-slip absorbent material.
Electrolyte Powders
Electrolyte powders are an essential part of maintaining good hydration on and off the court. Liquid IV tastes good, has multiple flavor options, and will help replace vital electrolytes that people lose during games.
Insulated Water Bottle
Speaking of hydration, this 64 oz insulated canteen is perfect for someone who always ends up running out of water or purchasing plastic water bottles on a whim. Like any good water jug, it's BPA-free and will keep drinks cold for up to 24 hours. Pair this gift with a few pickleball-themed stickers and electrolyte powder for the ultimate athletic gift!
Paddle Cover
Most quality pickleball paddles aren't cheap, so it pays to keep them protected from any drops or scrapes. This durable Selkirk leather cover will help ensure that any and all wear and tear only happens during play.
Cooling Towels
This 4-pack of cooling towels is a great stocking stuffer for anyone who gives it their all on the pickleball court. They will help them keep cool while playing (especially in the summer months), and come with convenient carrying pouches and carabiners.
Pickleball Balls
Pickleballs tend to have a short lifespan, especially if you play outdoors multiple times a week. These Onix, Durafast, Joncaye outdoor and indoor pickleball sets are a practical gift that any player will enjoy receiving. They are all USAPA-approved and the Onix brand is used on professional pickleball tours.
Paddle Overgrip
Overgrip is a great tool for those players with larger hands or those who would like to adjust the weight and feel of their paddle handle.
Gifts for the Player Who Has It All
Out-of-the-box Pickleball Presents
It's hard to buy pickleball gear or knickknacks for those pickleball enthusiasts who seem to already have it all. Instead of purchasing a physical present that they may or may not get use out of, create a hand-made certificate offering to pay for registration into their next pickleball tournament! Tournaments cost anywhere from $20-150 to enter, and they are popping up all over the country year-round.
Another non-traditional gift option is offering to pay for a membership to a nearby pickleball club or gym with pickleball courts. Due to the popular demand, gyms around the country are adding indoor and outdoor pickleball courts for summer and winter play.
Pickleball Paddle Charcuterie Board
This custom pickleball paddle charcuterie board made with cherry wood is the gift they never knew they needed. This conversation starter is great for backyard pickleball parties and potlucks.
Quirky Stocking Stuffers
Pickleball Sun Glasses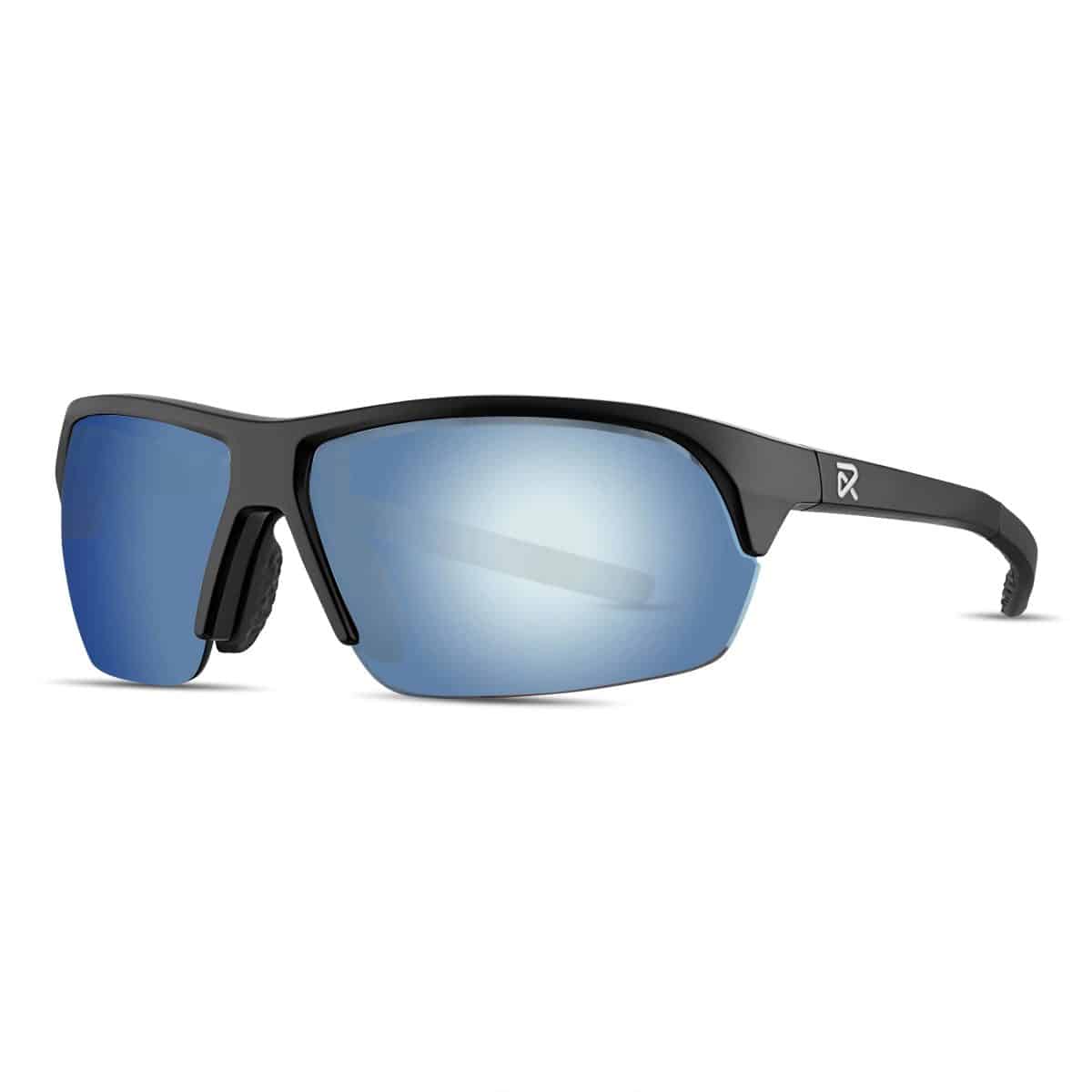 Even those established players, with four paddles to choose from and all the latest gear, may not have a pair of these pickleball-specific RIA sunglasses. These non-polarized glasses can improve visibility on the court by providing optimal contrast of the ball against a pickleball court background. They are 100% UVA/B protective and very durable against rogue pickleball hits to the face. At $200, they are a bit of a splurge, but well worth the price in my opinion.
K-Swiss Shoes
K-Swiss has made a name for itself as a reliable tennis shoe brand, so it makes sense that they would also make great pickleball shoes. The K-Swiss Ultrashot tennis shoe are durable enough to withstand the wear and tear of constant play.
Gifts for the Retiree
Pickleball Retriever
Chasing rogue pickleballs all over the court can put a real strain on a person's back. Give their back a break with this convenient pickleball ball retriever that sticks right on the end of their paddle.
Pickleball Pouch
You can also help someone avoid chasing balls with this convenient pickleball holder pouch. This mesh pouch that cinches around the waist is great for someone who tends to stuff their pockets with multiple balls while playing.
Pickleball Tube
There is no better way to gather loose pickleballs than with a ball retriever tube. It eliminates the need to bend over constantly and can hold up to 12 standard-sized pickleball.
Compact Outdoor Chairs
Anyone who's ever played on a crowded pickleball court will know that there is always a bit of waiting between matches. These lightweight and compact outdoor folding chairs are a convenient way to rest between games and are easy to tote to and from the court.
Long Sleeve Sport Shirt
This moisture-wicking dry-fit long-sleeve shirt from Dinkers & Bangers United will be a lifesaver for anyone who is sensitive to the sun. It has a sporty pickleball logo and comes in multiple cool colors.
FitVille Court Shoe
These FitVille Pickleball Shoes are great for people with wide feet or anyone who needs a little extra arch support. They are comfy and supportive without sacrificing agility on the court.
Tips for Beginner Pickleball Players
In search of more gift recommendations? Browse these Camera Accessories for Your Mirrorless or DSLR for all the photography lovers in your life.
Last update on 2023-09-25 / Affiliate links / Images from Amazon Product Advertising API