Discover which camera accessories for your mirrorless or DSLR camera will take your photography game to the next level!
Regardless of your camera brand, these tripods, lights, straps, and mounts will help you take better photos by creating effective systems and habits. As a professional photographer, I've used all of these listed camera accessories and pieces of gear myself over the years. They are tried and tested in both a studio environment and in the rugged outdoors.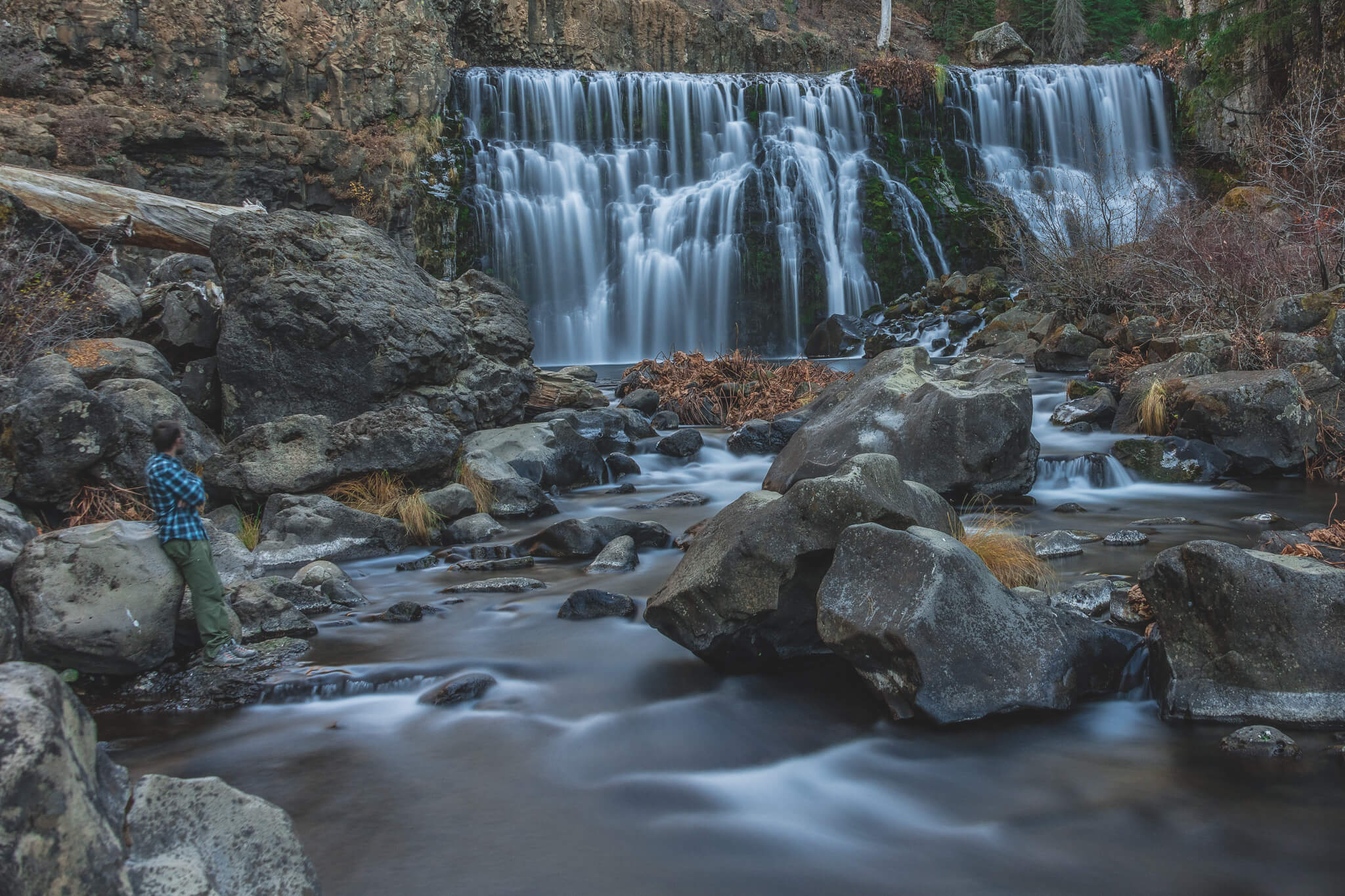 Introduction to Camera Accessories
As a professional photographer for over 10 years, and an amateur for much longer, I've slowly accumulated a collection of gear and equipment that have made my life so much easier. After being asked for specific tips by friends and professional peers over the years, I've put together this guide on gear upgrades for every level of photographer.
I work extremely hard to reward myself with quality camera gear that will survive the wear and tear of shooting regularly. This equipment has lasted many years of regular use. If I haven't used the gear, I have trusted friends who have used the items and have provided excellent feedback.
For the purposes of this guide, I've remained camera brand agnostic. With many fellow photographers and bloggers using a multitude of exceptional cameras, from Nikon to Canon or Sony, these upgrades are meant to accompany any camera brand choice. Aside from specific one-time-use products like the cleaning tools, these choices are meant to last you a long time. Cheaper alternatives, such as a tripod, can very easily result in broken cameras and lenses.
Camera Cleaning Tools
These are the best camera tools to keep your camera and lenses as clean as possible. When you're taking care of sensitive equipment worth thousands of dollars, regular maintenance such as cleaning after each use can save you money in the long run. This whole set of accessories is also ultralight. An added bonus that your back will thank you for later!
All in all, you should budget around $50/year for the essential camera accessories to keep everything clean and in excellent working condition. I consider this well worth it to increase the longevity of your equipment.
Air Blower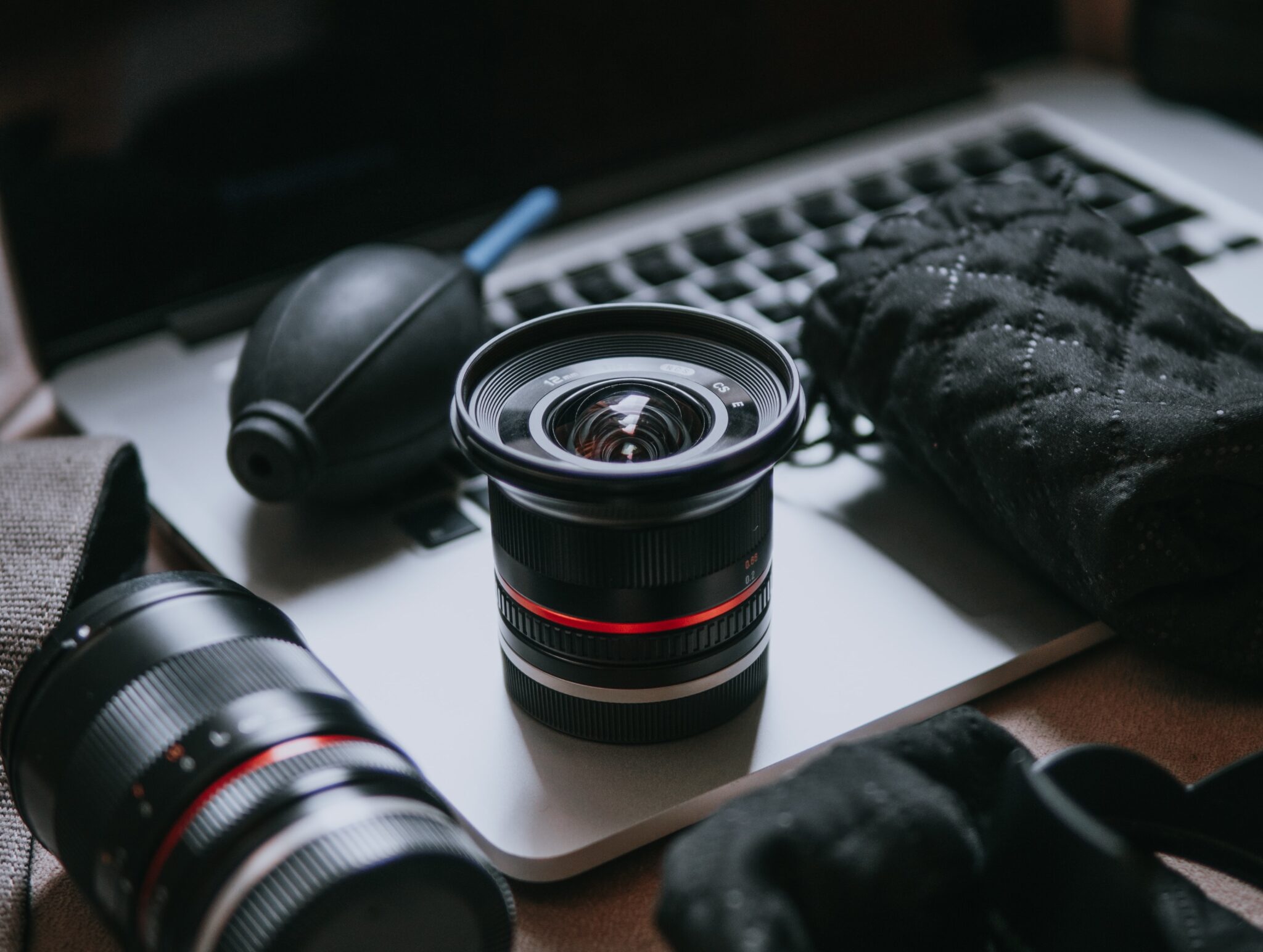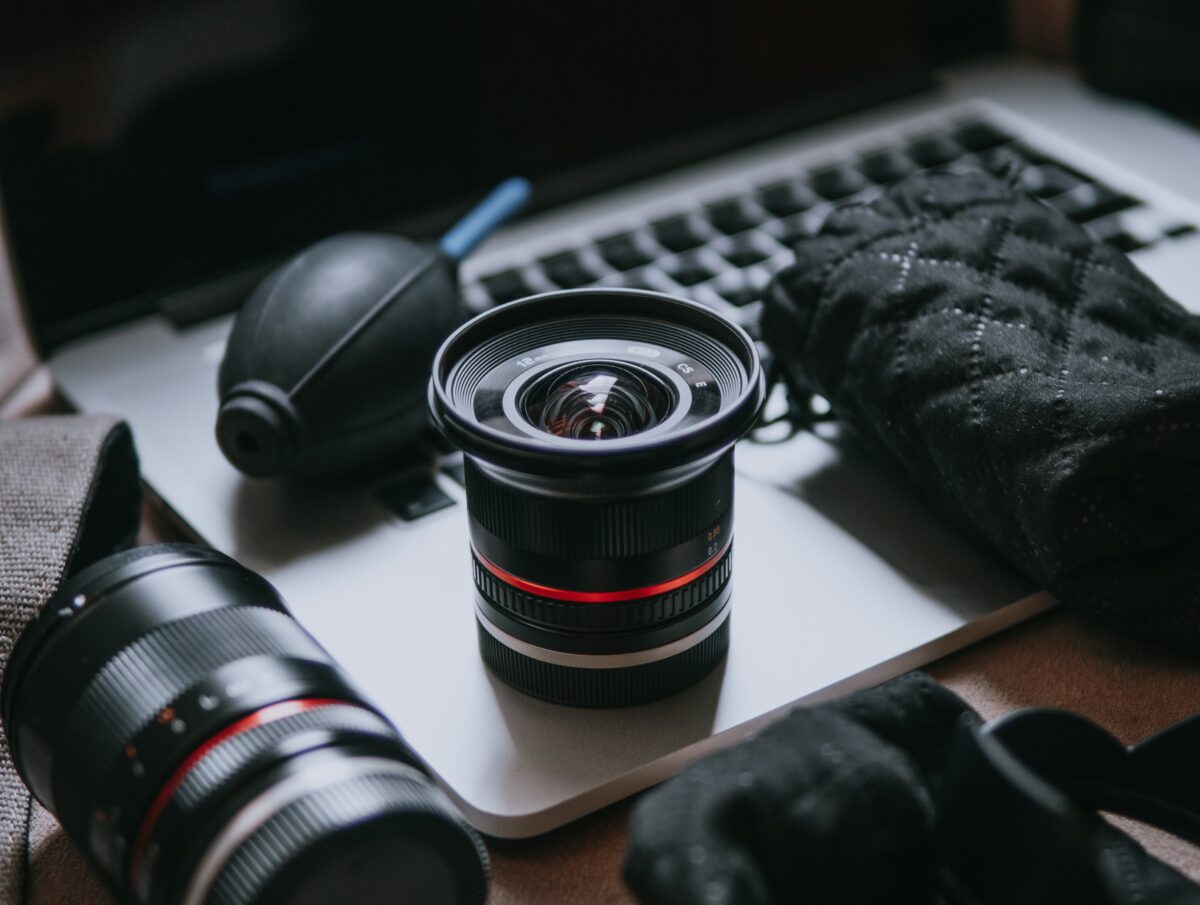 The Rocket Blaster Air Blower is the de facto air blower just about every camera cleaning service uses. I shouldn't have to sell you on it more than that. This is the only air blower you need.
This is the first step in cleaning your camera gear.
Use the air blower to remove large debris from your lens without making contact with the lens, reducing the risk of creating small scratches. This is the first step to any camera or lens cleaning.
Pre-Moistened Wipes
I use the Zeiss brand pre-moistened wipes because they are one of the safest for your camera's lens glass.
The second step to cleaning your lens glass, these wipes are damp and sealed in individual packets. I usually buy a packet of 400 and struggle to go through them quickly. As a bonus, you can use these for your eyeglasses too.
Lens Cloths
Whether you get these microfiber cloths or a different type, make sure they are the small superfine variety that state they are safe for cleaning camera lenses, filters or other fine equipment.
Word of caution: Some may suggest these cloths are washable and remain effective for quite a few uses. In reality, you will want to just toss these after the first few times. Once the cloths become dirty, you run the risk of scratching your lenses even if you wash them. The microfiber really clings on to dirt! I'd rather spend an extra $10 occasionally replacing cloths than scratching lenses that cost over $1000.
LensPen
The LensPen is one product you don't want to cheap out on with generic versions. If you find your wipes or clothes are causing streaks, especially with large lenses or touch screens, the LensPen will be your savior. These will last for about 500 cleanings. Use it with the wipes and time your purchases together.
Cases and Pouches
Tech Pouch
For when you need to store miscellaneous batteries, cords, memory cards, adapters, or any other random gear, this Tech Pouch organizer offers a ton of versatility.
Buy on Amazon | Buy from Peak Design
Camera Straps
Peak Design Slide
I've spent countless hours and miles hiking up and down mountains with the camera strap that came with my camera. The strap wears on my neck and isn't comfortable for long periods.
When you are wearing your camera for a lengthy amount of time, or need something more comfortable than a standard camera strap, this is the ultimate strap. Made by Peak Design, the Slide Camera Strap is incredibly durable and versatile. Leaving the camera hanging around your neck is really bad for your spine.
A sling strap like this one allows you to quickly move the camera out of the way and back into your grip for shooting. If you have multiple cameras, get the extra clips and quickly move the strap from one body to another. As an added bonus, the strap comes with tripod attachment capabilities.
I've owned mine since 2018 and it has held up exceptionally well. There are a few creases in the foam from folding, but it is still comfortable as ever, with no wear to the adjusters or anchors.
Buy on Amazon | Buy from Peak Design
Protective Camera Body Case
Over the years, I've acquired a size-able collection of camera backpacks. I don't use many of them because most are too heavy with all of their protective padding. I'm often traveling to places which require miles of hiking, so packing as light as possible is a must. Carrying camera gear, food, water, hiking supplies, AND the extra weight of a camera backpack can wreak havoc on the ole back. Cue, the backpack insert.
After spending a lot of time testing gear packed in a variety of materials, from towels, to neoprene sleeves, I finally settled on the Tenba BYOB 9 DSLR. It holds my camera, a second lens, extra memory cards and batteries, and a microfiber cloth for quick cleaning. The zipper is sturdy, and the insert fits into my hiking backpack perfectly alongside all my other gear.
If you're on the Peak Design bandwagon like me, they also have some excellent choices on camera cubes.
My typical hiking bag setup is sleeping bag on bottom, insert on sleeping back, extra clothes and first aid kit on top. My other hiking bag compartments hold food and liquids safely away from the camera. I could never reach such an ideal setup with a bulky camera bag. The fact that this gear does not have obvious camera logos that scream "steal me" is an added safety bonus.
Waterproofing Adventure Upgrade
Water is your camera's arch nemesis. Even if you're not wading through rivers or shooting in the rain, it's still a good idea to grab a Seal Line Dry Pack and keep your gear protected. I always secure my camera gear, keys, and phone this waterproof pack when I go anywhere near the water.
Neutral Density Filters
A neutral density filter is a key camera accessory when taking photos of moving water, sunsets, sunrises, and night scapes. This filter will bring your photography to the next level by allowing you to capture long exposures without blowing out your highlights and overexposing lighter elements. The ND filter provides excellent balance and results in that epic flow you may have been struggling to capture. Here are some things you can do with an ND filter:
Moving clouds turn into soft white objects against a vivid blue sky

Waves turn smooth in choppy water

Waterfalls turn into fuzzy water

Car headlights become streaks of color

Blur moving tourists or make them disappear with an extra long exposure

Photograph multiple lightning strikes during a thunderstorm
There is a whole range of prices for neutral density filters – from $20 to $200. With these filters, you are more likely to benefit if you invest in a high-quality filter. A quality filter will reduce vignetting in the edges of your photos and increase your color accuracy. I ended up going with the Breakthrough Photography 10-Stop filter, however B + W and Hoya are other reputable brands according to other professional photographers.
If you want to specialize in sunrise and sunset shots specifically, you'll want to pick up a Graduated Neutral Density filter. This will taper the filter and allow you to pick up colors with much a more accurate balance. B + W produces some excellent quality GNDs.
Shopping strategy: Buy the biggest size ND filter you have lenses for, then adapter rings, or step up rings for your other lenses you might use this on. For example, I bought the Breakthrough 82mm filter, then a 78mm adapter and 58mm step up adapter for two other lenses I use often. I also purchased a lens cap for the larger filter to provide some extra protection. A filter case with a zipper will help keep your filter and step up adapters padded and dust free when not in use.
Rechargeable Batteries
If you're using anything that requires batteries beyond what your camera takes, I highly recommend investing in rechargeable batteries. They will pay for themselves a lot faster than you realize. You might even by psychologically holding yourself back on one time use battery usage, knowing you will need to buy more.
Safety note: If you have batteries that are loose and can touch contacts, they potentially can release a small static charge and destroy your gear or start a fire. I use blue painters tape to cover the ends when not in use. Peel it off before putting in the equipment, stick on something to hold it, then replace when done. The same piece will last over a year if I'm not dropping it in the dirt.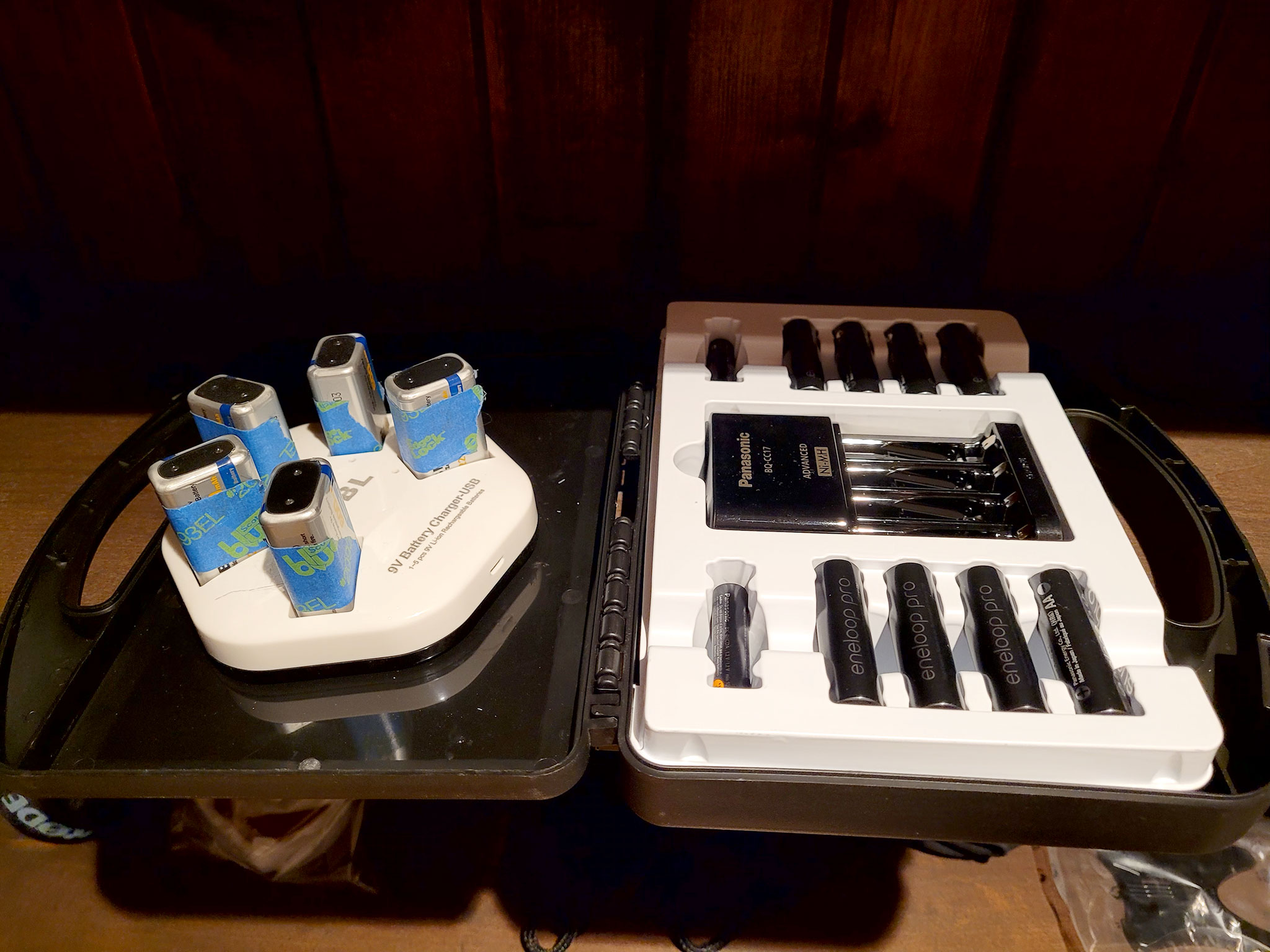 EBL 9V Batteries – I've owned this since 2018 and they are still going strong. I use them for several mic setups.
Panasonic AA / AAA Eneloop Pro – These are much more expensive than the regular non-pro batteries, but if you're using these for anything like a flash or strobe, these are the batteries that can handle a high capacity discharge. Buy extras as needed. Plenty of photographers around the world swear by these over the years. I've owned them as of this year and have been pretty thrilled with my speedlight performance.
Memory Cards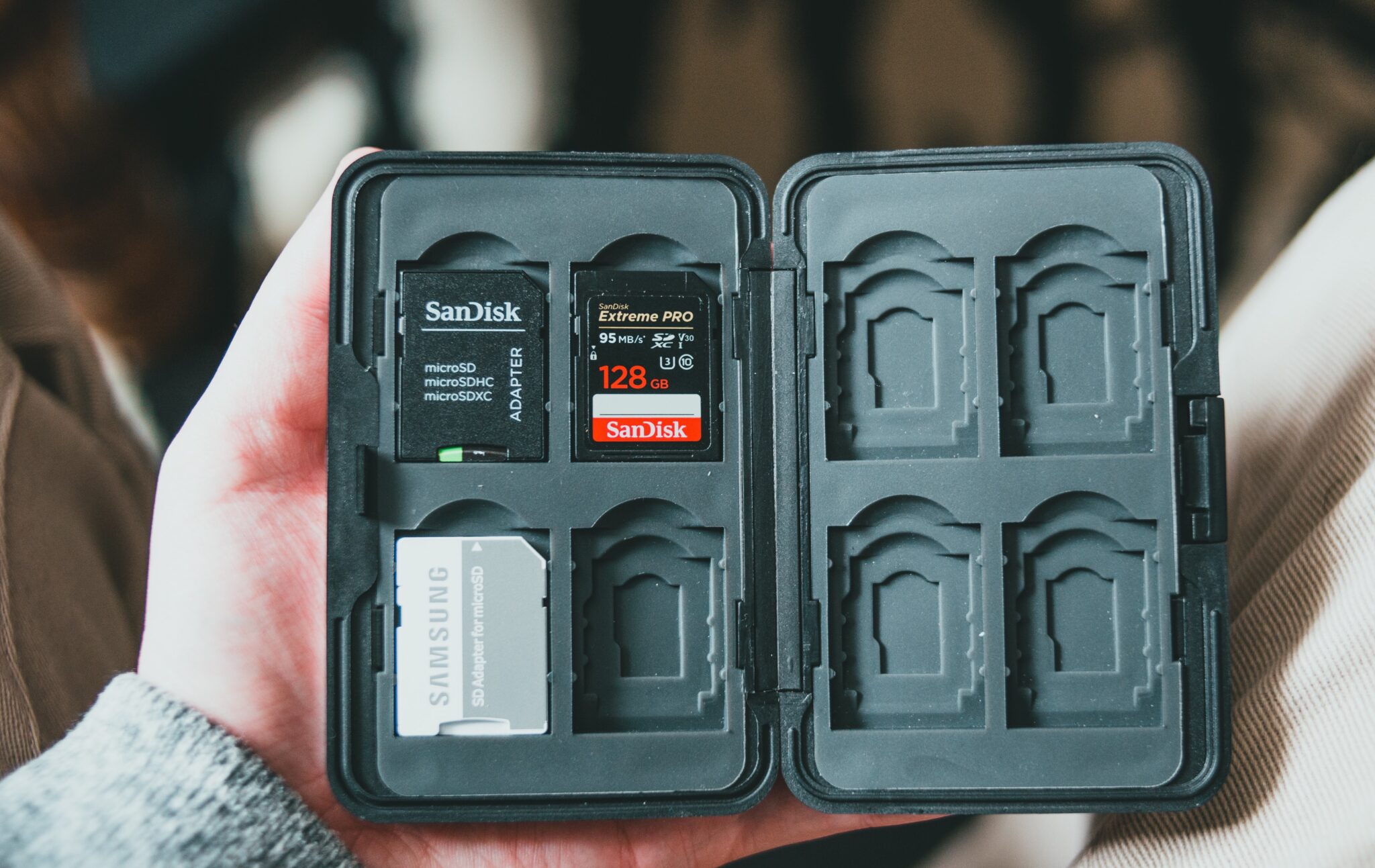 No matter the type of memory card your camera takes, you're going to benefit from having a high capacity high speed card. If you're using a card that came with your camera, this is a good chance you're using a cheap memory card.
A high capacity card will likely mean you will never run out of room when you are presented with that once in a lifetime shot. That said, it's a good idea to transfer photos to your computer on a regular basis.
SD Cards
There is a whole separate post on selecting the best SD card or MicroSD card for your camera, depending on your specific needs.
Memory Card Holder
This is one very specific area where buying generic or off-brand is totally okay. I prefer the waterproof memory card holder, but anything you find that fits your type of memory card will be okay.
Travel Tripods
The best tripod for you will depend on what kind of shooting you're doing and if you're mostly using it inside or outside. The most important thing you can do when considering which tripod to buy is to look up the weight of your camera, your heaviest lens, and any other accessory you might attach, such as a flash. Add all those up and make sure its under the rated weight of the tripod.
Not checking and using a tripod not meant for what your gear weighs is a really fast way to break your camera or lens. The cheap or free bundled tripods are especially treacherous.
I own way too many tripods at this point. One is an old 60's aluminum tripod with metal spikes, and it so happens to be my favorite – it is sturdy, lightweight, and has endured some crazy environmental conditions. It's irreplaceable, however, and I'll never be able to get the same one again.
My favorite tripod is the Peak Design Travel Tripod. Such a favorite, in fact, I'm using 2 PD Travel Tripods. It also helps to have a consistent system with muscle memory so I can quickly setup gear while holding a conversation. So many people are fooled into thinking I know what I'm doing. This tripod includes a lifetime warranty, which I've used and have been pleased with the process.
A tripod like the Manfrotto BeFree, is a great budget option for those who are traveling with their tripod fairly often. It's sturdy enough to hold your camera and lens and lightweight enough to travel with at 2.43 pounds. It also has a ball head for flexibility and multiple leg configurations for creating that perfect composition.
However, I've found that the tripods that are in the $140 and under range generally only last one to three years, slowly failing until becoming unusable and irreparable.
Manfrotto Befree Advanced Travel
Load capacity: 17.6 lb
Minimum height: 15.75 "
Maximum height: 59.06 inches
Weight: 3.28 lb
Really Right Stuff TFC-14
[Currently Unavailable] The RSS TFC-14 Mk2 is an incredibly beautiful tripod and by far the most expensive. It also gets the lowest to the ground without mounting the camera upside down.
Load capacity: 50 lb
Minimum height: 2.7″
Maximum height: 47.2″
Folded length: 18.1″
Weight: 2.47 lb
Gitzo GT1555T
Tried and true tripod that is guaranteed to last the years.
Load capacity: 22 lb
Minimum height: 12″
Maximum height: 58.5″
Folded length: 14″
Weight: 3.1 lb
Peak Design Carbon Fiber
While the tripods above excel at specific things depending on your type of photography, the PD tripod is a best travel tripod overall for the class of top tier quality.
Load capacity: 20 lb
Minimum height: 5.5″
Maximum height: 60″
Folded length: 15.5″
Weight: 2.8 lb
Buy on Amazon | Buy from Peak Design
Remote Shutter Release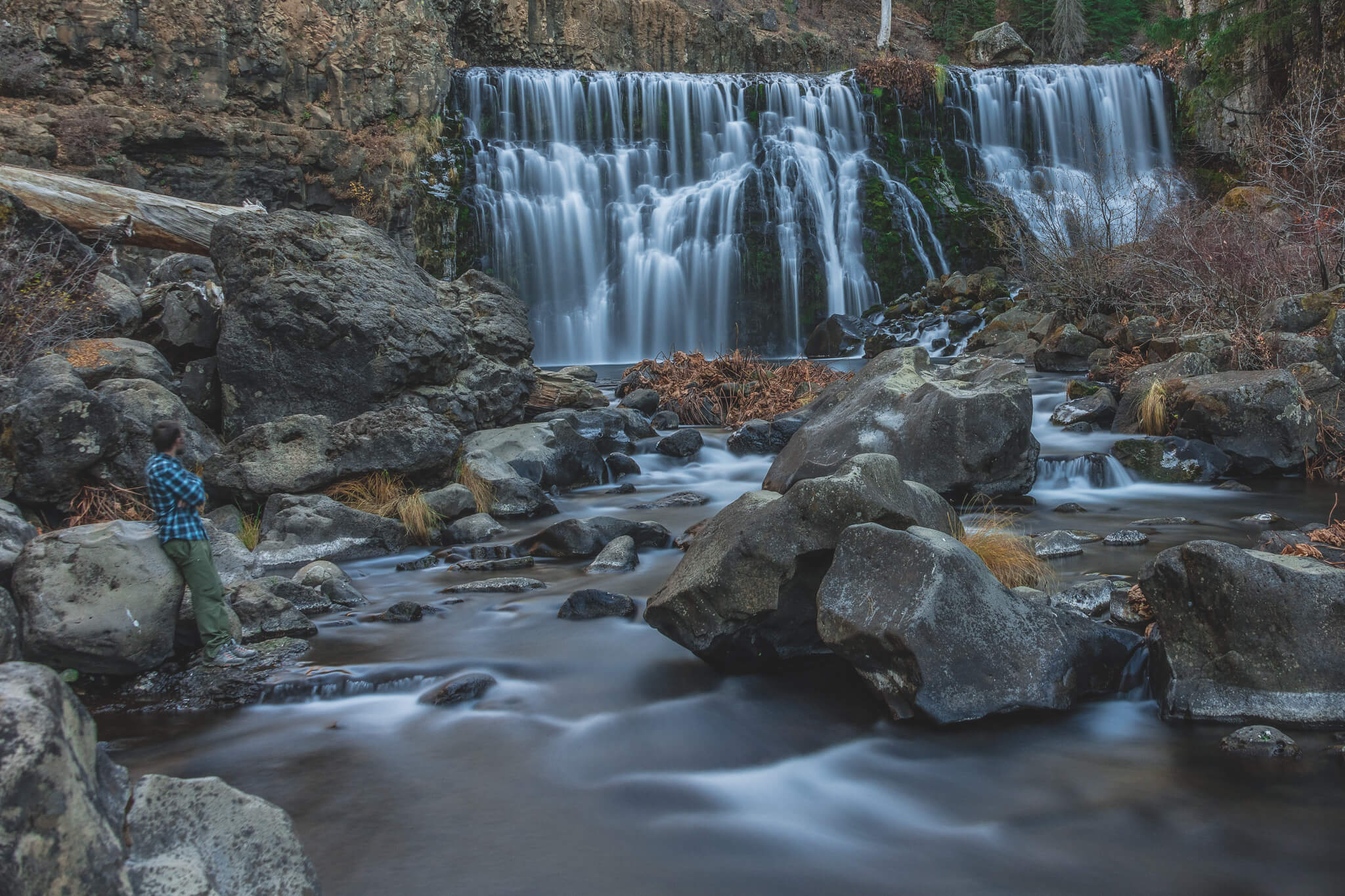 When you're trying to take photos of yourself or trying your hand at long exposure photography, a remote shutter release is the first step to success.
Instead of using a remote shutter cord, I pair my phone to my camera with WiFi. By doing this, I can shutter release, change basic camera settings, and stand much farther away. Most new cameras all offer pairing capabilities to smart phones, and the images you are able to capture will be far superior to those taken on selfie-stick.
In the above image – I'm utilizing every camera upgrade listed in this post, with my remote camera app being the pièce de résistance.
Software
PhotoStructure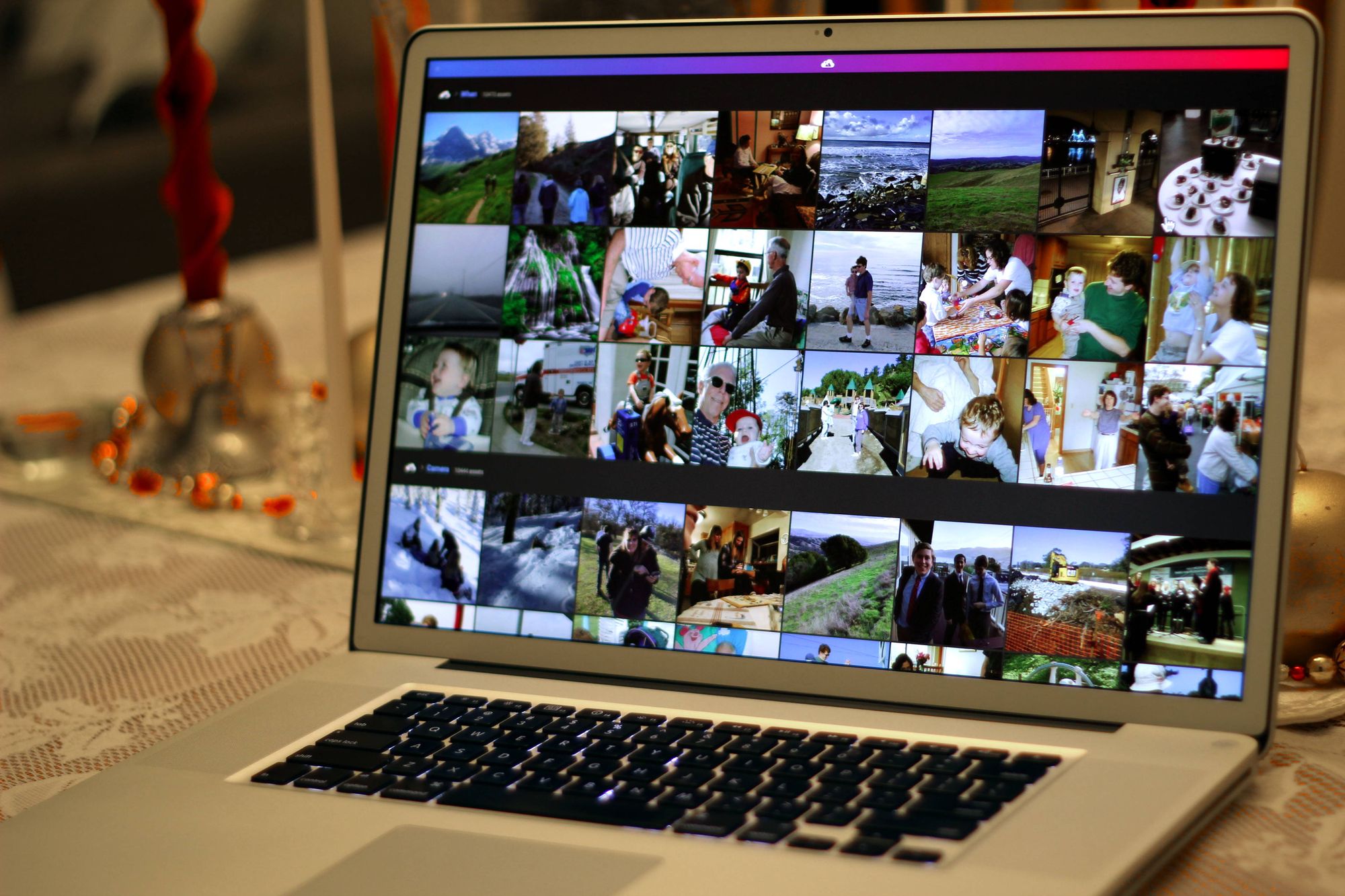 PhotoStructure is a free/premium app for Windows/OSX/Linux/Docker that manages your photos and helps you organize. All data is kept local, which guarantees your data stays yours. The app is essentially a non-cloud version of Google Photos or Apple Photos with the addition of some extremely helpful features – face detection, object tagging, powerful searches etc. Best of all is the software is enabled you to move your photos and library to any system, from now and into the future, with no lock-ins.
Read the article on installing PhotoStucture for Synology Docker.
PhotoStructure has generously offered a discount code to my readers: MKLIBRARY10 for 10% off a year.
Starry Landscape Stacker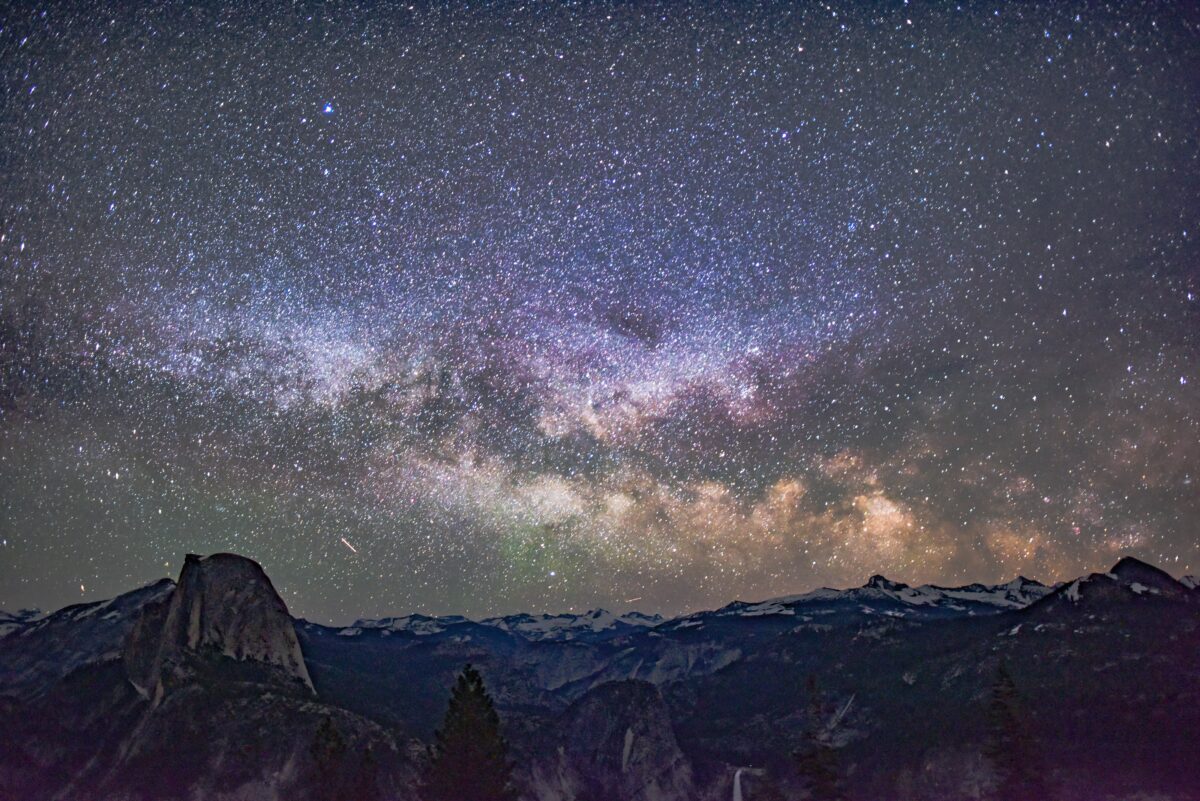 This paid OSX app is meant for astrophotographers. The software combines multiple photos of the sky, analyzes the horizon and foreground, then stacks the photos together, removes noise, and masks areas for you. Ever wondered what some of those epic milky way photographers are doing to get those shots? This is one of the key components.
Download Starry Landscape Stacker
I strive to paint vivid landscapes with my words, bringing the magic of far-off lands and enchanting aromas to life for my readers. Combine passion for exploration and the art of gastronomy in an unending ode to the senses. When I'm not traversing the globe, I find solace in the earth beneath my fingertips, tending to my garden and working on projects around my verdant oasis. MK Library serves as a beacon, guiding fellow travelers and homebodies alike to embrace sustainability, nurturing both our planet and our souls with purpose. Full Bio.