Lake Natoma, located between the Folsom and Nimbus Dams in Sacramento County, California, is a relaxing spot to enjoy a day of non-motorized water activities, wildlife watching, and picnicking along the lower American River. Narrow and about 4 miles long, Lake Natoma is a top local pick for relaxing outdoor recreation in the greater Sacramento area.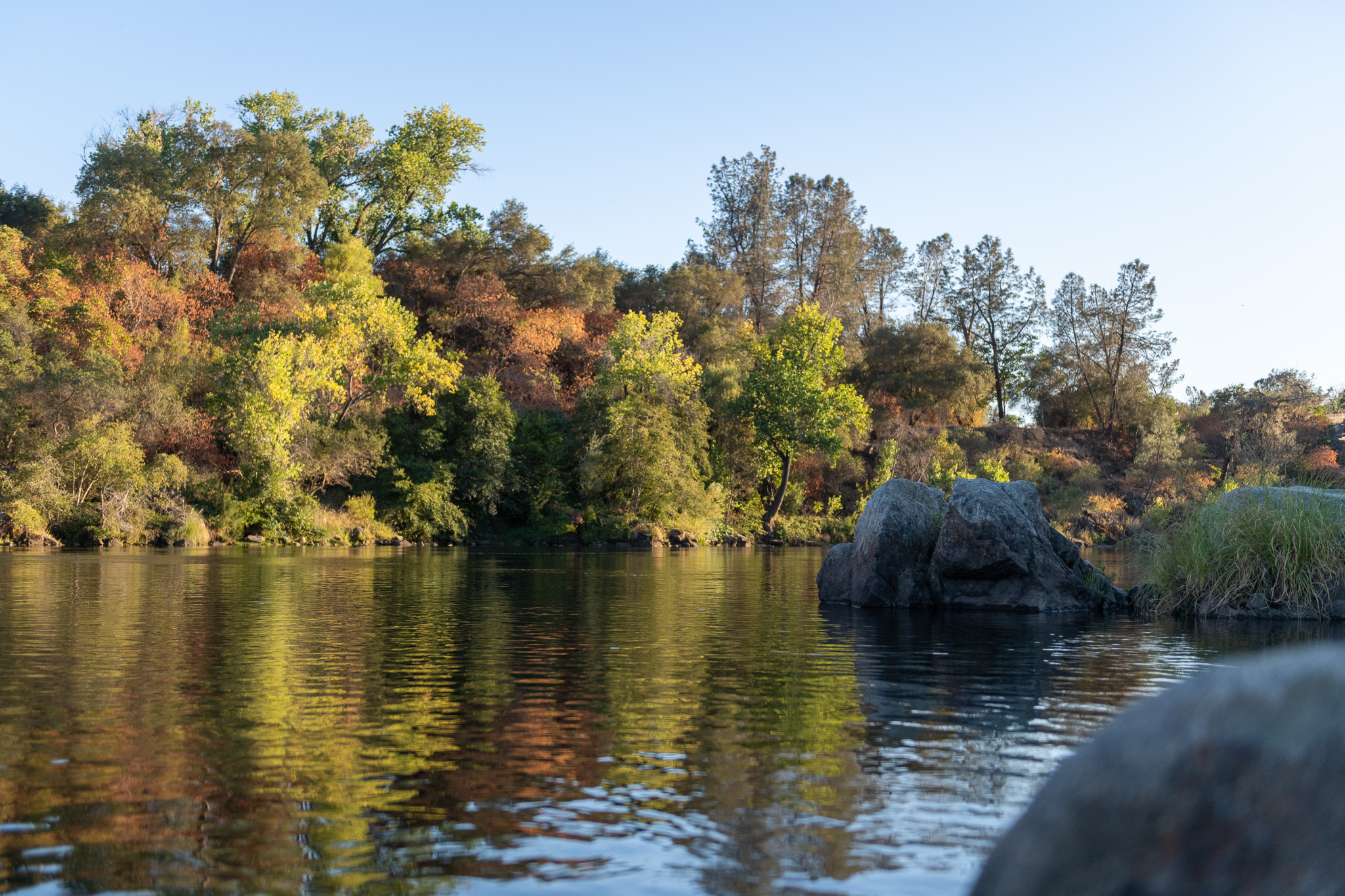 Lake Natoma Hours of Operation
Summer Hours: April 1-October 15, 7 days per week, 6:00 a.m. to 9:00 p.m.
Winter hours: October 16 – March 30, 7:00 a.m. to 7:00 p.m.
Lake Natoma Activities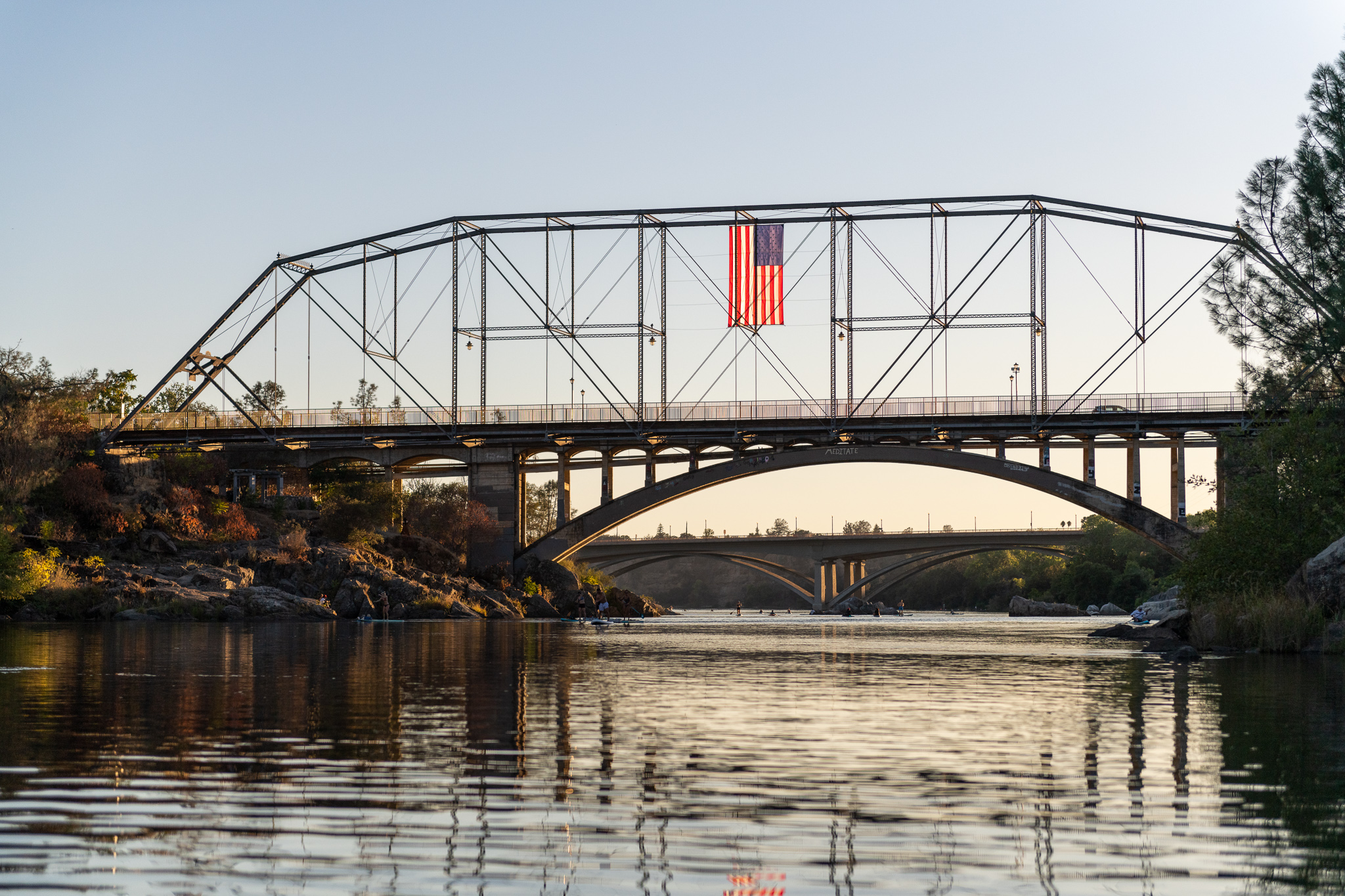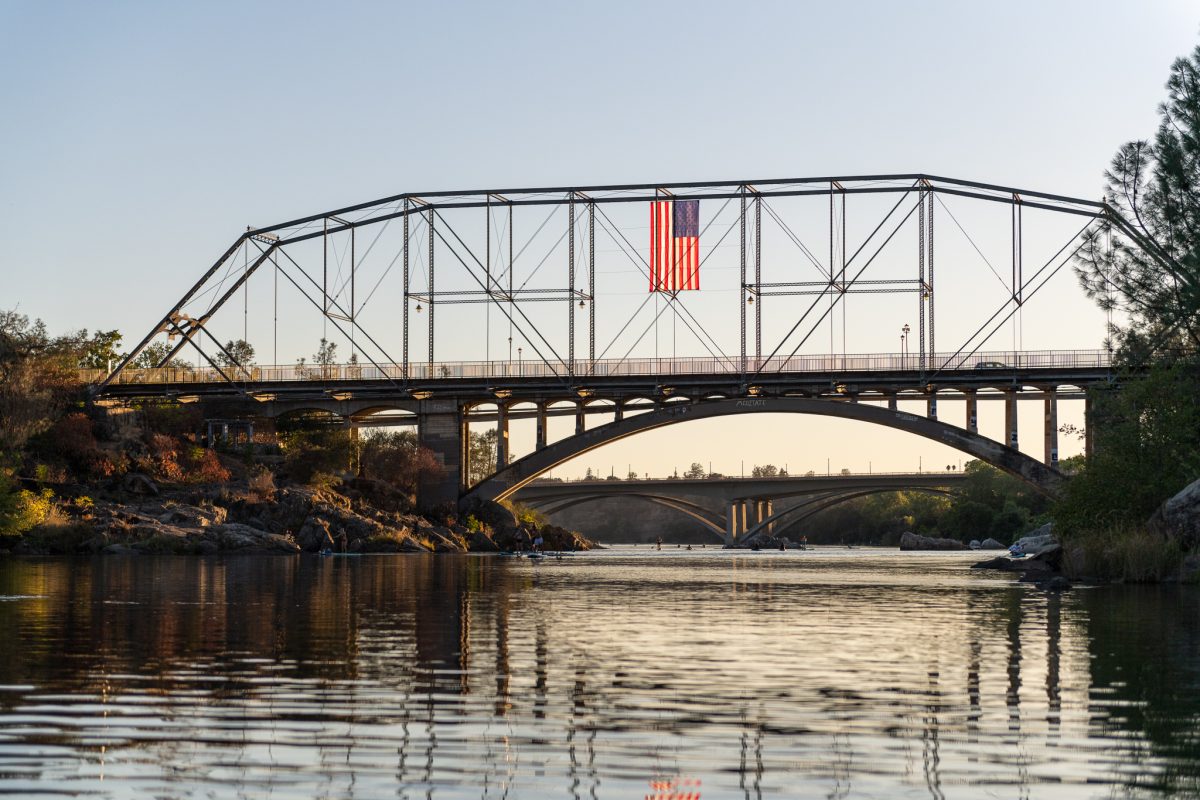 There are numerous spots to launch your kayaks or stand-up paddle boards, as well as many well-maintained biking trails that meander along the water at points. The 4-mile-long lake is situated within the Folsom Lake State Recreation Area, and there are facilities located at the various launch points.
Lake Natoma is also home to an active and welcoming group of outdoor enthusiasts that hosts frequent meetups. They launch from Black Miner's Bar and Willow Creek for both afternoon paddles and night excursions. It's a great way to make friends or get more comfortable in the water with your gear.
Fishing
Lake Natoma is a great spot for fishermen and women looking to hook both cold and warm water species. Some of the common catches include rainbow trout, brown trout, black bass, Largemouth bass, crappie, carp, and bluegill. Nimbus Flat Fishing Area is a pier fishing access point, but there are plenty of banks to set up camp along the lake. The cold waters flowing through Lake Natoma's rocky and deep upper areas are known for fostering giant, well-fed rainbow trout.
A fun activity is visiting the Nimbus Fish Hatchery, where you can watch the salmon swim up the fish ladder and feed the young trout.
Kayaking and Paddling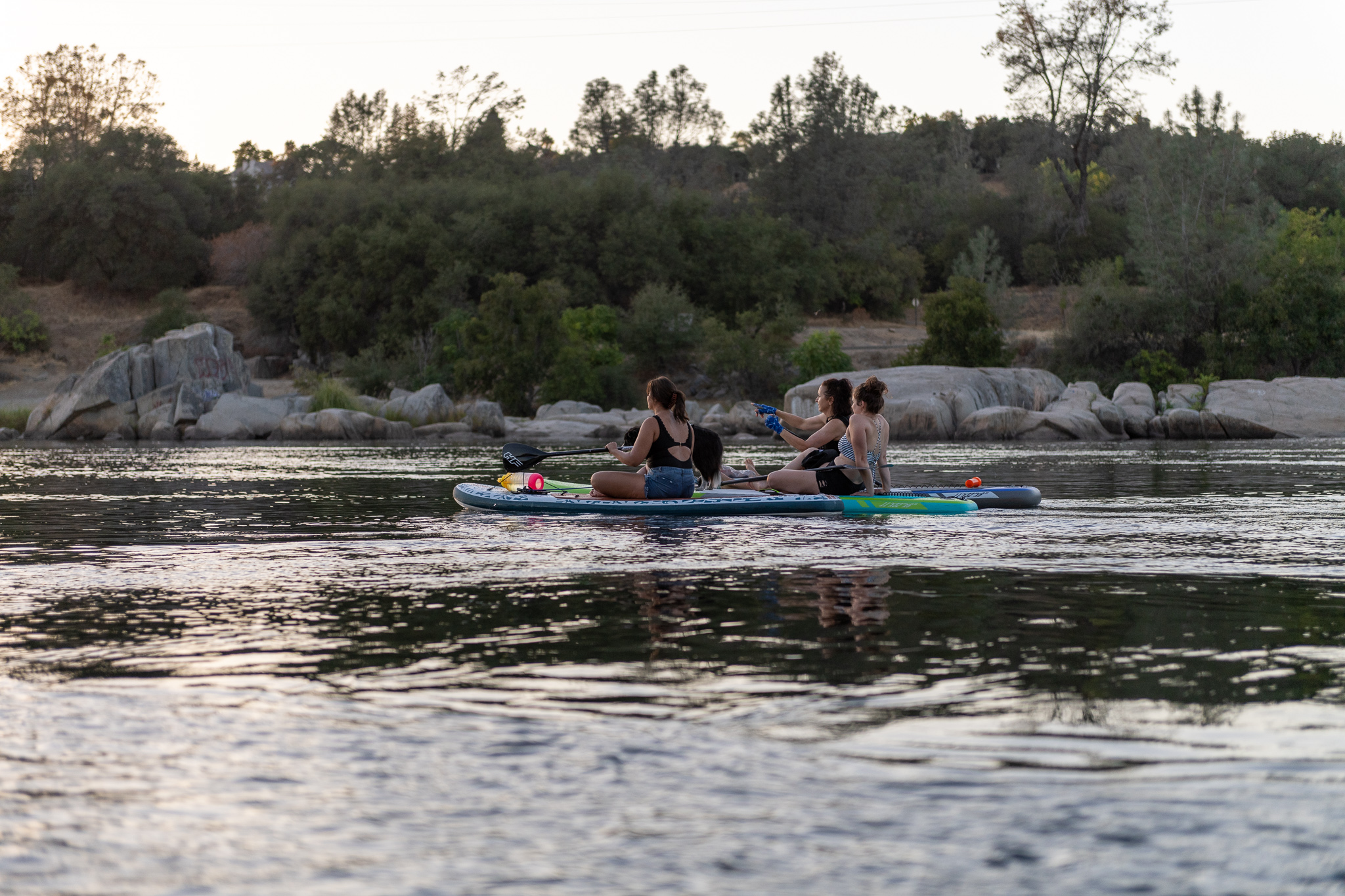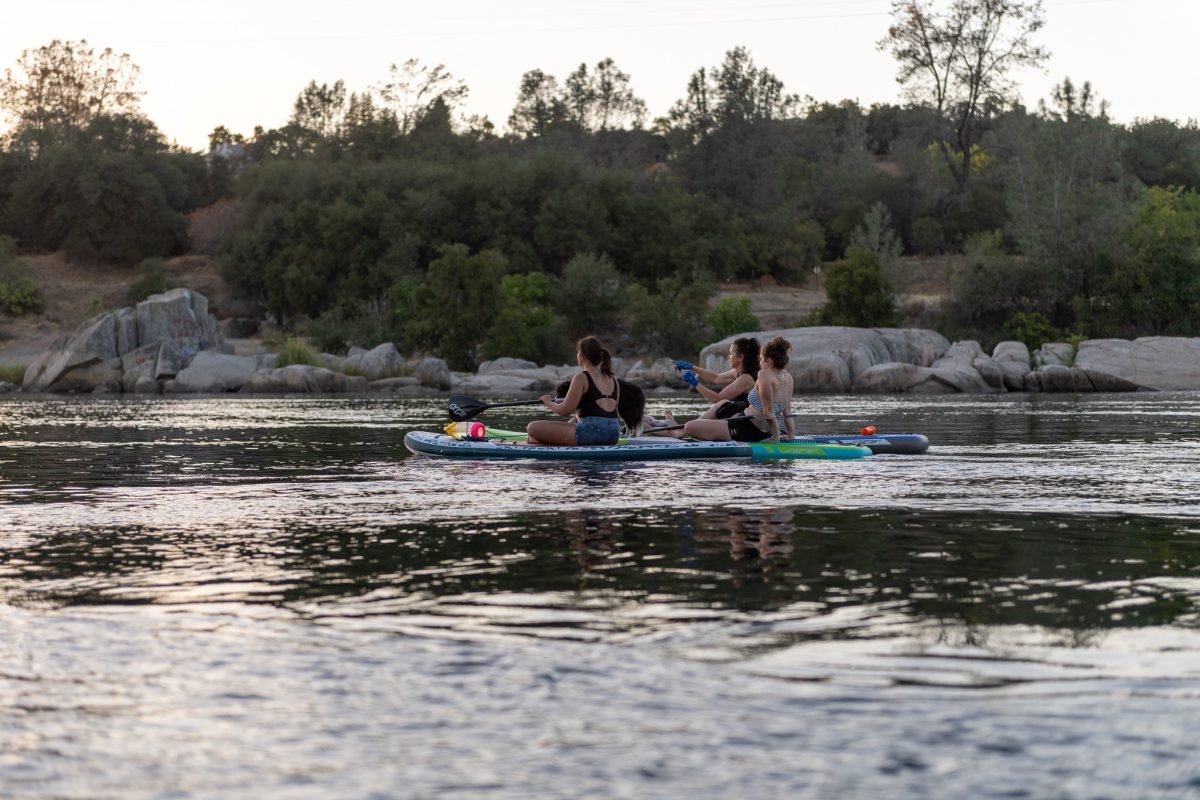 Lake Natoma is used almost exclusively for non-motorized boat recreation. If you don't own your own SUP or kayak, Sacramento State University's Aquatic Center offers reasonable canoe, SUP, and kayak hourly rentals. Visit their website to book a rental or check before you visit if school events are taking place – sometimes they take over the lower part of the lake.
The water is slow-moving along most of the lake, and there are great spots for wildlife watching and swimming. Willow Creek Cove is a nice place to paddle if you are an absolute beginner because it's sheltered by a small island. *People are required to either wear or attach a life jacket to their SUP or kayak.
*Motorboats are allowed on the lake, but the maximum speed is 5 mph on the entire lake.
If you're into paddleboarding, you might also want to check out this guide to essential Paddleboard Accessories.
Picnicking
The designated launch areas along Lake Natoma offer plenty of parking, shaded picnic tables, BBQ grills, and restrooms.
Swimming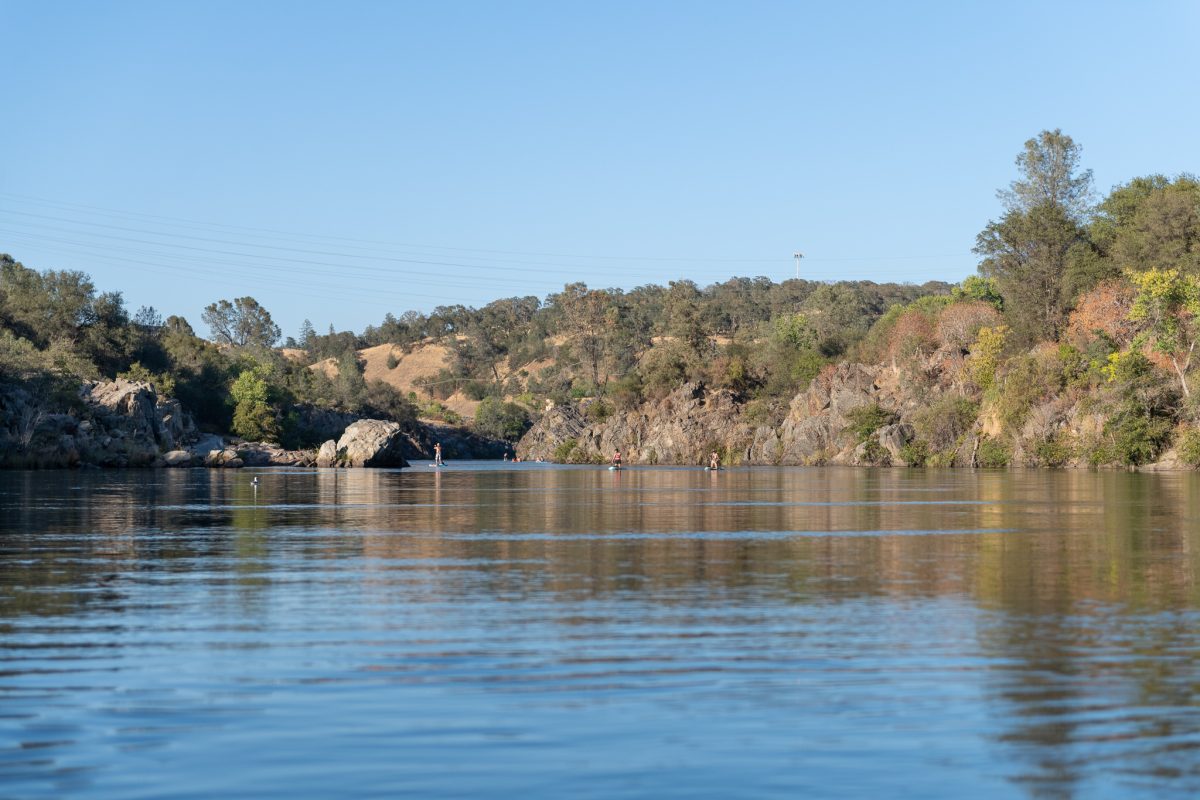 Nimbus Flat Beach, located just off the Hazel Ave exit off Highway 50, is a popular family-friendly spot for swimming and picnicking on a sandy lake shore. The beach area is close to the parking lot and there are restrooms nearby. There is even a lifeguard posted on the beach near the Sac State Aquatic Center during the summer. Black Miner's Bar is another great spot for swimming, paddling, and kayaking. There are some sandy banks to relax on and, for the thrill seekers, many rock formations to jump from.
Bike Riding
With 11 miles of paved bicycle trails and 6 miles of multi-use trails, it's easy to see why bike riding along Lake Natoma is such a popular activity. The Lake Natoma American River Trail is a relatively easy 11.5-mile loop trail in Folsom. On average, it takes around 3 h 43 min to complete and is mostly flat. If you're biking in the scorching summer months, make sure to bring extra, extra water. The Nimbus Fish Hatchery is a great place to start your ride.
Bird/Wildlife Watching
You can catch glimpses of wildlife along the entirety of Lake Natoma, but there are some secluded areas where you're more likely to see animals such as birds and turtles. Turtle Alley and Cattail Cove is an offshoot of the lake that is only accessible when the water is high enough, but you are guaranteed to see many sunbathing turtles in this spot. You may also spot deer, egrets, and other bird species. To access Turtle Alley, you have to go past blackberry cove, where blackberries grow thick and are easily accessible by boat, and then make your way through the culvert or tunnel.
Duck Lagoon across the lake from the Ranger's House is a great place to bird-watch or paddle over to pick some blackberries. Between Black Miners Bar Slough North and South is a section of vegetated channels dubbed the "Jungle Tour" – a great place to explore and spot wildlife.
On the trail between the Nimbus Dam and Laural Beach, make sure to look out for the bald eagle nest high up in the trees.
Camping
There is one group campground at Black Miner's Bar on Lake Natoma. It's a nice dirt camp along the lake with bathrooms but no showers.
Another unique lake to camp on nearby is Lake Clementine.
Launch Areas for Boats, SUP's and Kayaks
Two launch ramps provide continuous boat launching access year-round, in addition to one car-top boat launch area.
Nimbus Dam Boat Ramp
This boat ramp within the Nimbus Flat State Recreation area is located right across from the Sacramento State Aquatic Center and the Nimbus Dam. Nimbus Flat Beach is a good place to swim, paddle, picnic, or watch school aquatic events such as rowing. There are BBQ pits and tables, as well as a designated swimming area with a lifeguard for children.
This popular area located off of Hazel and Highway 50 can get very crowded on weekends and during school events. If you want to be safe, check out the Sac State Aquatic Center events page before heading over. Parking costs $12 per car, and public restrooms are available.
Willow Creek Boat Ramp
The Willow Creek Boat ramp is a medium-sized launch within the Willow Creek Recreation Area that drops you in the middle of Lake Natoma. The water near the launch can be a tad murky because of all the geese that frequent the area, but it becomes cleaner as you paddle out of the cove. There are rocky beach spots along the river here to bring a chair and relax. As with most of these popular launches, it's good to get there early before the parking spaces fill up. There are public restrooms available.
Right around the corner from the boat launch, there is a small island where people sometimes jump off the rocks. If you paddle to the right of the launch and continue upstream, you'll find yourself immersed in a beautiful riparian habitat. Just across the lake from Willow Creek is the rookery at Willow Creek, a seasonal nesting ground for herons, egrets, and cormorants. This is a great place to watch these large birds come and go from the treetops.
Black Miners Bar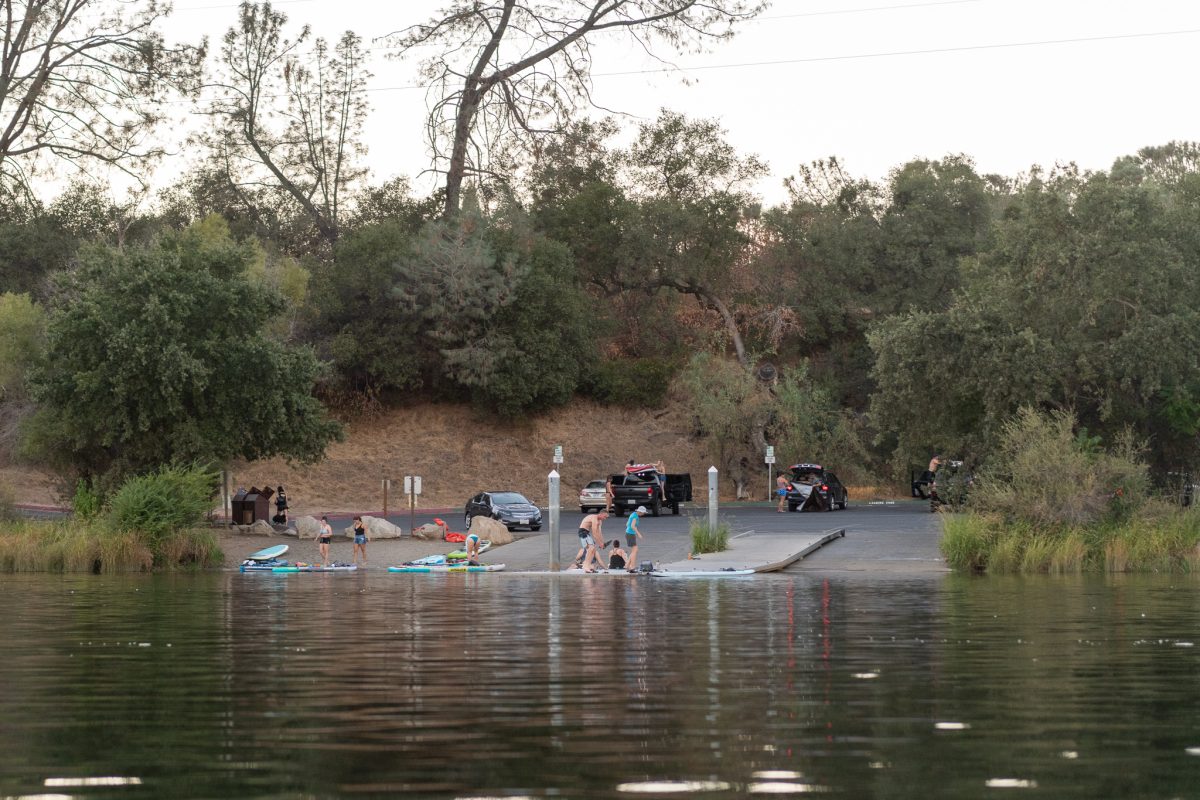 There are three different launch points along Black Miner's Bar. The southernmost is a day-use area with beach access, tables for picnicking, 3 small group campsites, and a place to launch your kayaks and SUPs. There are stairs or ramps to get you down to the water, but this area can be crowded in the summer. This is the best place to launch if you want to kayak up to the Folsom Prison waterway, and there are Kayak/SUP Rentals near the beach during the summer. Parking costs $15 for the day. A hiking and horse trail also meanders through the area.
The Lake Natoma Northern Boat Ramp is the second launch in the middle and has plenty of parking. The third northernmost launch point is the North Shore Put-In, and there is a steep hill between the lot and water. Nearby is Mosquito Cove and many unique boulders in the water.
Gold Lake Dr. Put-In
This is a free launch spot across from Black Miner's Bar with somewhat limited parking along Gold Lake Dr. Apart from the limited parking, the only other downside is that you must carry your equipment up and down stairs. Karen's Bakery and Sociology Coffee Bar are nearby for a before or after-paddle pick-me-up. This is also a great place to start your bike journey along the Jedediah Memorial Trail.
Maps
This is a useful map of trails surrounding Lake Natoma from the Parks Department. This Google Maps list created by Brent Andrew Körner is also an excellent resource.
About the Author
Latest Posts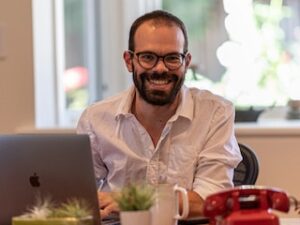 I strive to paint vivid landscapes with my words, bringing the magic of far-off lands and enchanting aromas to life for my readers. Combine passion for exploration and the art of gastronomy in an unending ode to the senses. When I'm not traversing the globe, I find solace in the earth beneath my fingertips, tending to my garden and working on projects around my verdant oasis. MK Library serves as a beacon, guiding fellow travelers and homebodies alike to embrace sustainability, nurturing both our planet and our souls with purpose. Full Bio.