The Backroom at Gaslight Co. is Folsom's one and only Speakeasy, joining a small collection of high-end and eclectic speakeasies in greater Sacramento, California. Once you enter through the semi-secret entrance, you'll find yourself transported to a vintage era with impeccably crafted cocktails, velvet couches, and leather-backed chairs.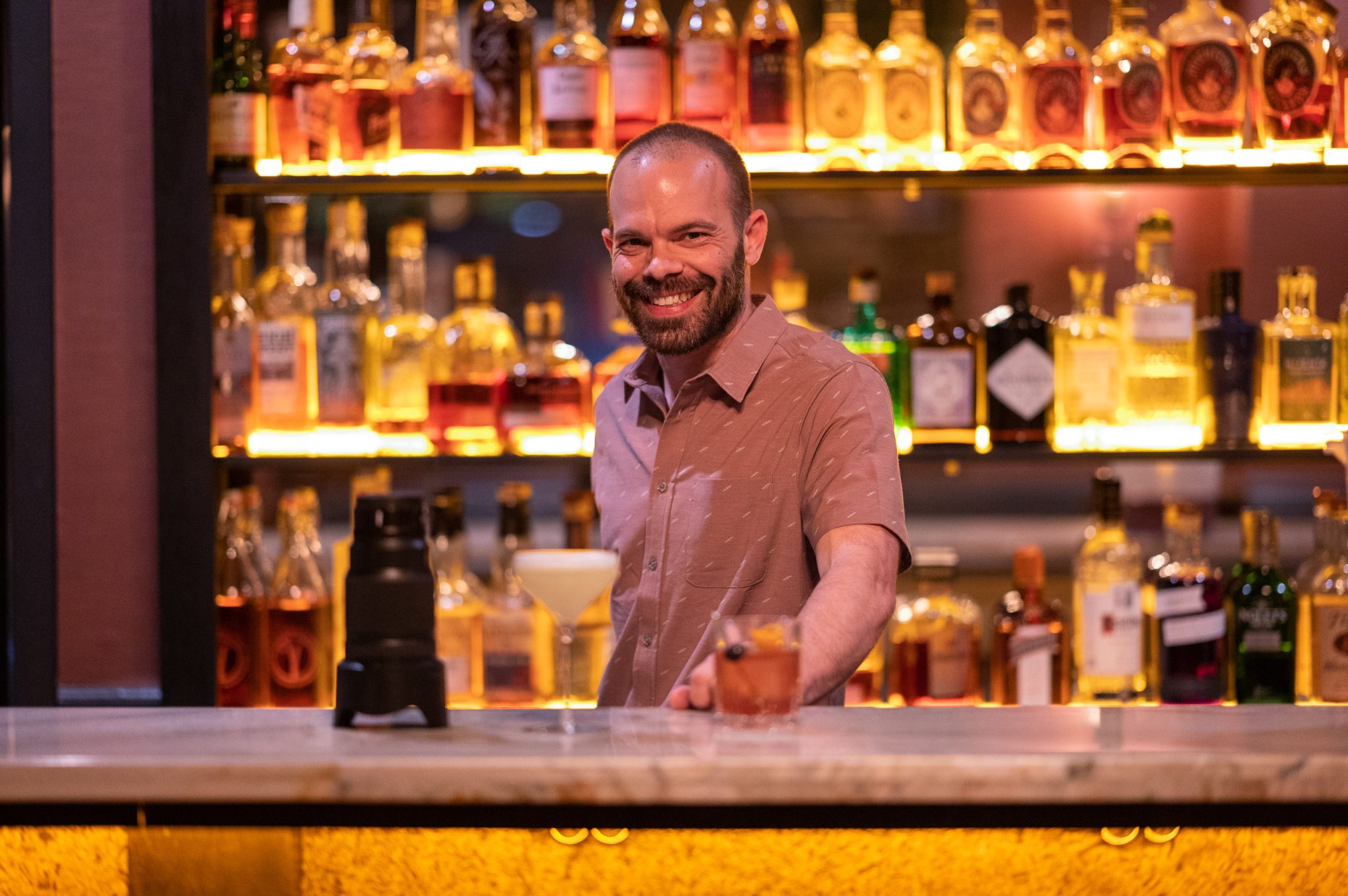 I met up with Casey and Jesse, the marketing manager and one of the highly skilled and friendly bartenders, to learn about The Backroom and a few secrets behind this reservation-only bar.
As a true homage to the origins of the Speakeasies of the Prohibition Era, the entrance is hidden beyond a nondescript black lacquer door, guarded by a keypad and hostess. This unassuming door is easily overlooked, as I observed more than one person start to go down the hallway towards the kitchen instead.
Comfortable velvet couches and chairs are spaced apart offering each drinking party their own semblance of privacy, making for an incredibly intimate and cozy setting.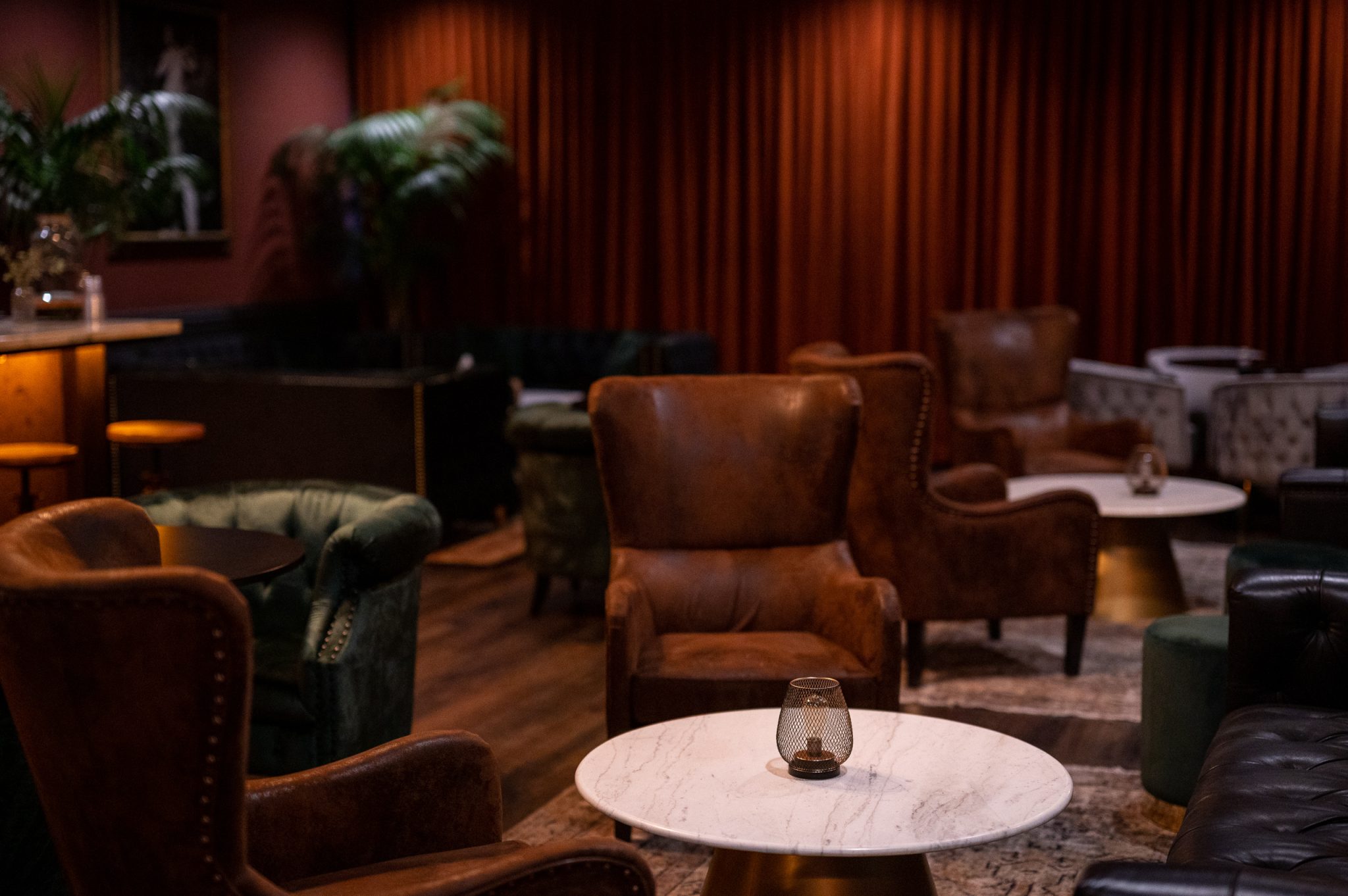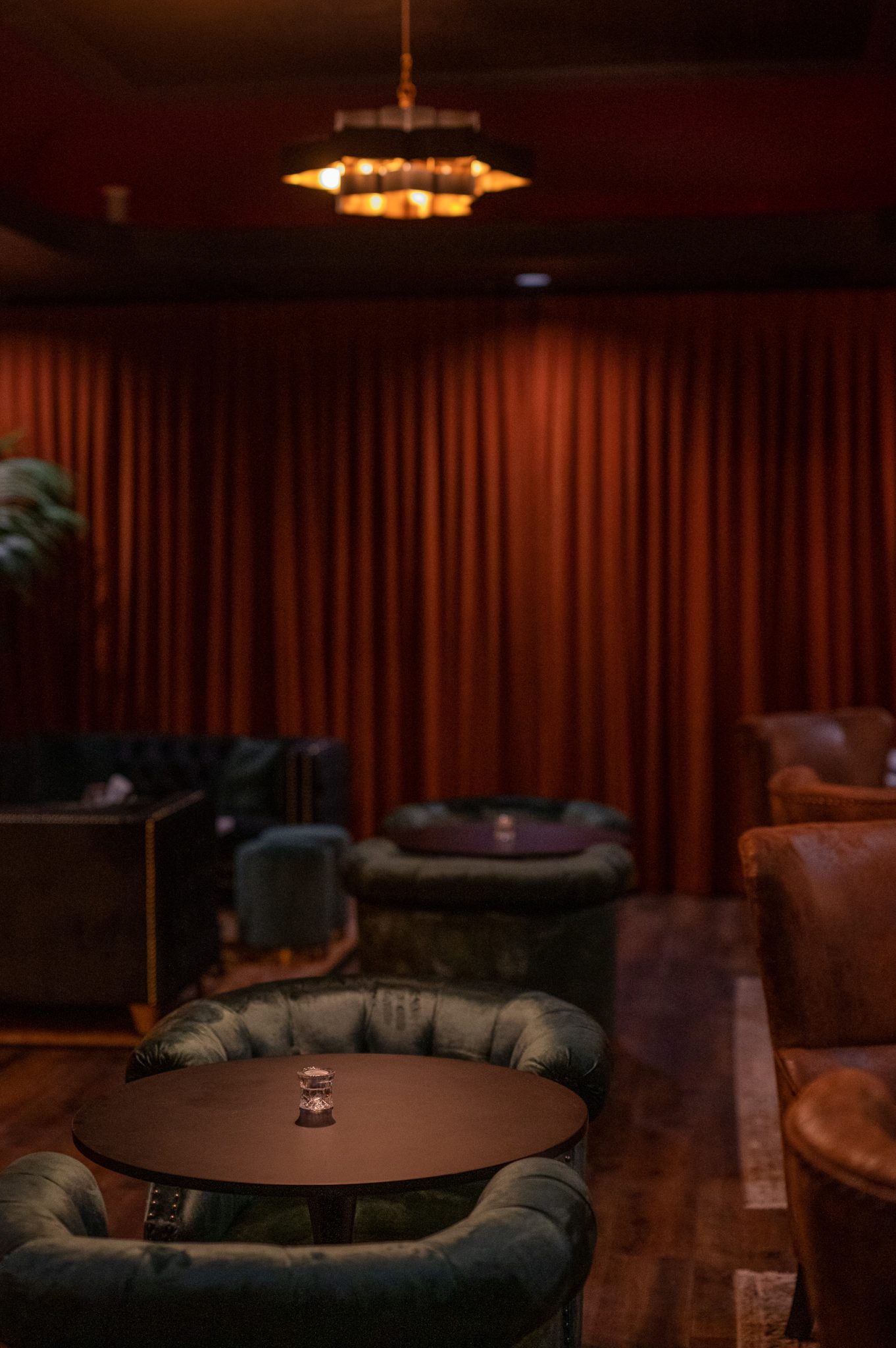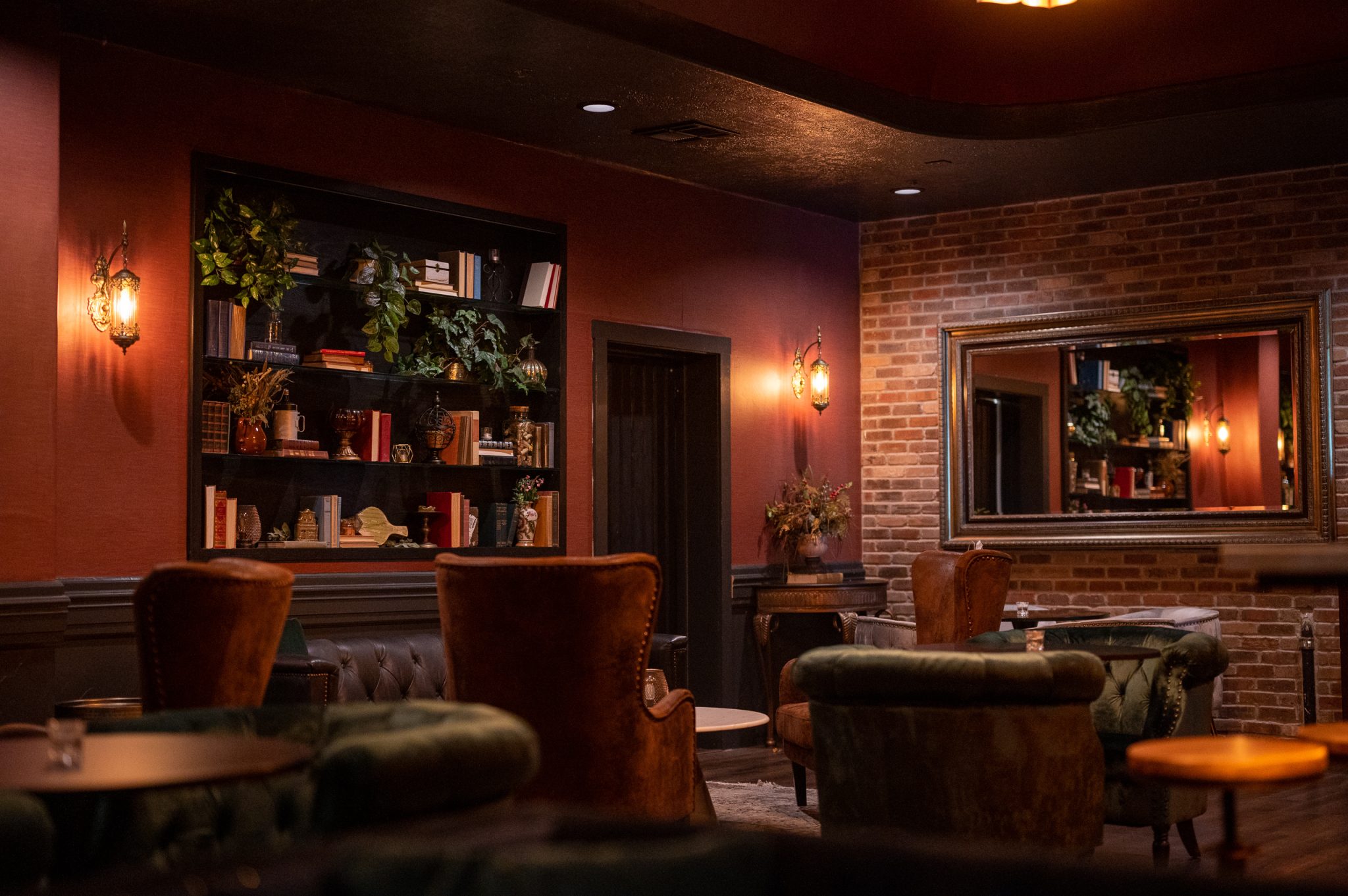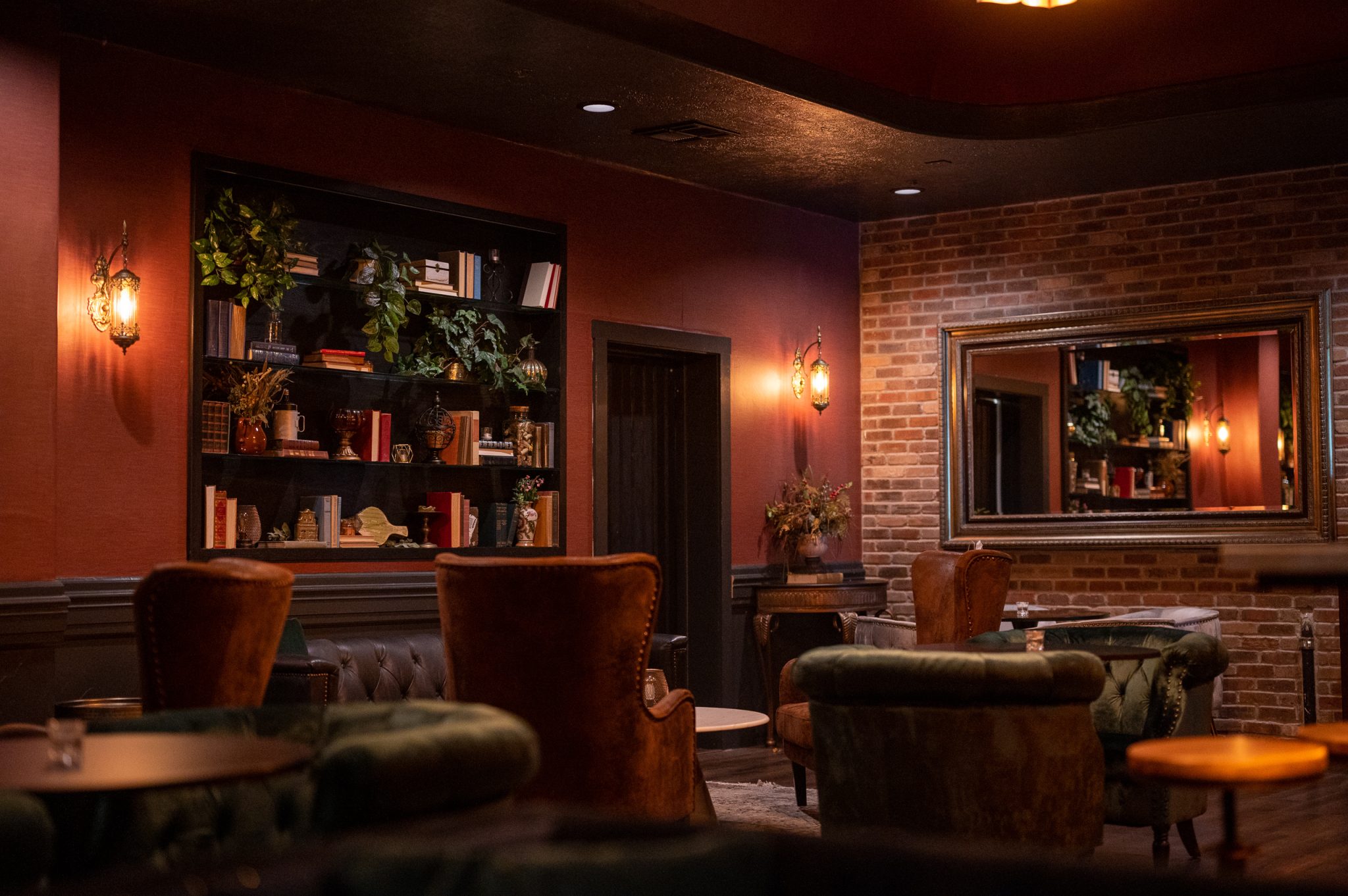 Hours & Directions
Friday & Saturday: 7 pm to midnight. Reservation gets you a spot, otherwise, you'll be put on a waitlist.
Sunday is for private events.
Address: 718 Sutter St Suite 200, Folsom, CA 95630
Park at the parking structure and you can utilize the free Sutter St shutter, which can be called or texted on demand. More info: https://rideeshuttle.com/
For reservations, DM The Backroom at Gaslight Co Facebook | Instagram
Food is not allowed in the Backroom, so be sure to eat beforehand or plan on a meal at Gaslight.
The Quality Cocktails
Syrups, garnishes, clarified ingredients, and washes are all made in-house.
If you're after some underrated ingredients, look for cocktails that use the in-house coconut fat-washed Campari or the sesame bitters.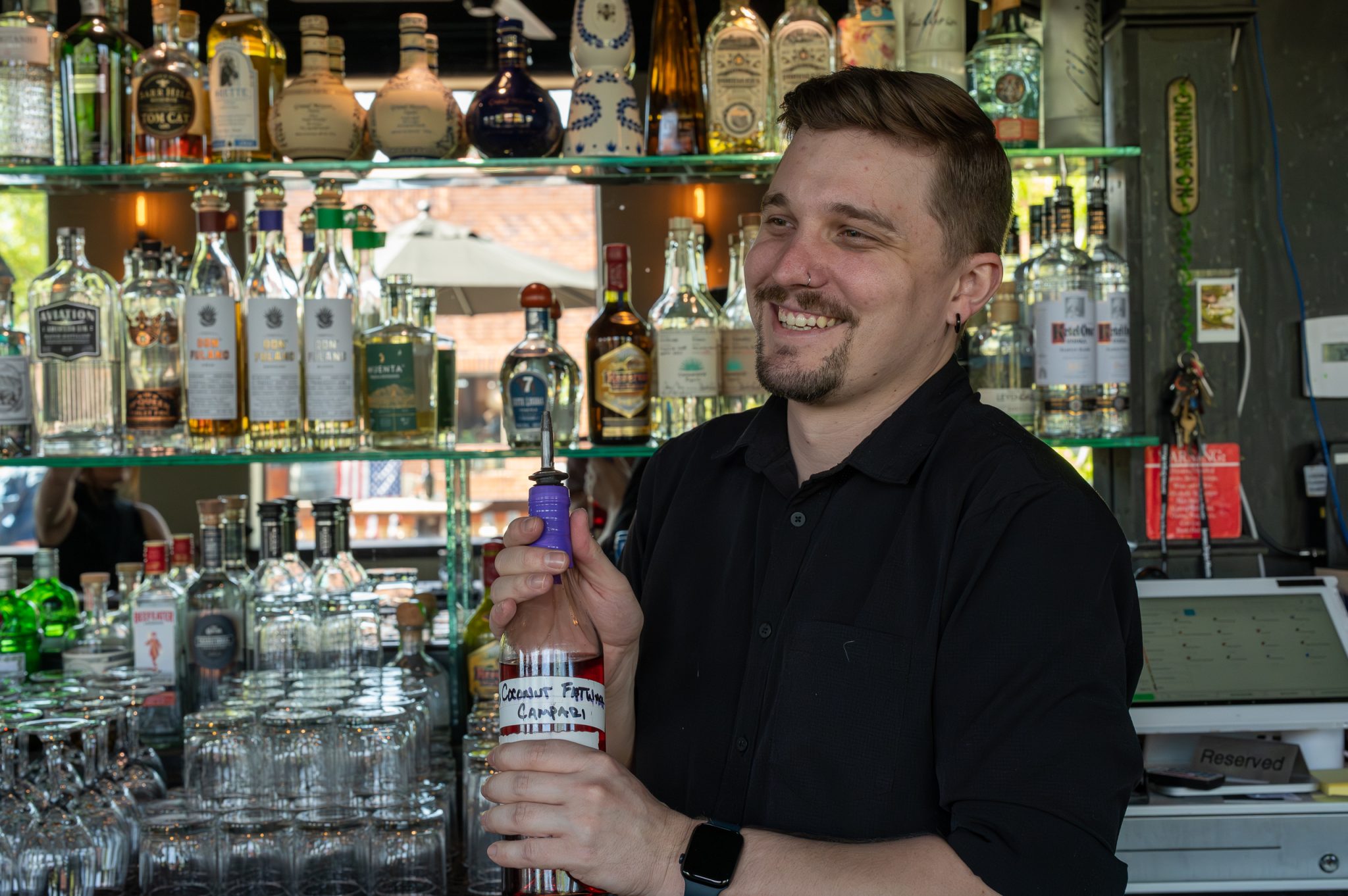 If you're curious about what makes the Backroom different from the front bar, Gaslight, there are a few significant differences that go beyond the decor. The quality of spirits is much higher in the cocktails.
You can find an extensive selection of rare and unique spirits in stock at the Backroom which you might not be able to find in other bars throughout Northern California, such as WhistlePig Boss Hog IX: "Siren's Song", William Larue Weller, Thomas H. Handy Sazerac Rye, George T. Stagg Straight Bourbon, and a whole slew more if you can spot them in my photo.
While the rare spirits are more whiskey and bourbon forward, there are still plenty of other great liquor types to explore.
While the menu for Gaslight cycles about every 6 weeks, the Backroom will hold to a more consistent menu with less frequent changes, while always offering the Classics at a higher quality level than you might normally find at many of the craft cocktail bars throughout Sacramento.
The syrups used in cocktails for the Backroom will all be different than what you might order up front at Gaslight.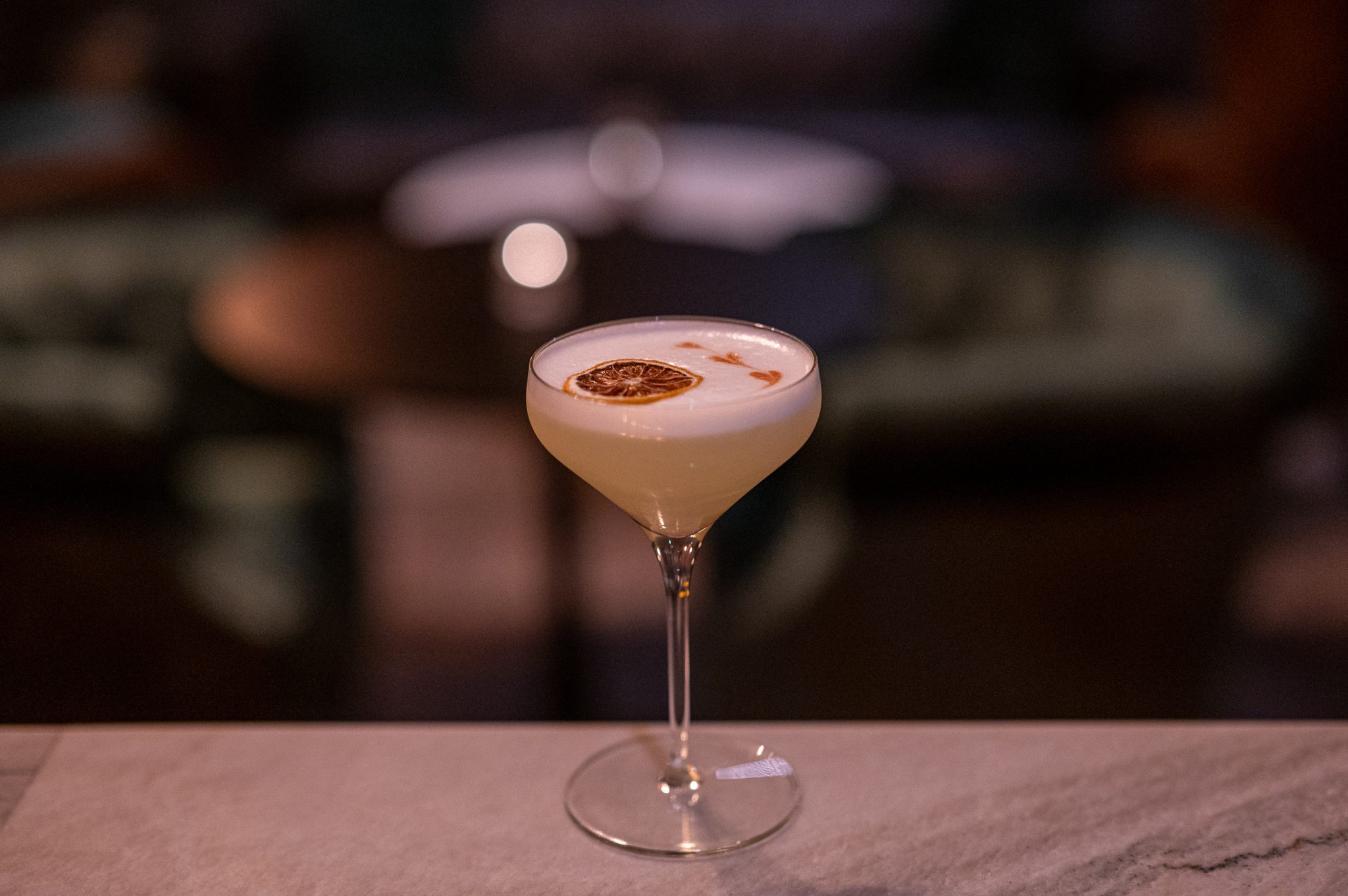 Fun fact: On a typical Friday night, the bar can go through about 200 pounds of regular ice. The amount of perfectly clear ice cubes and long ice for Tom Collins glasses can depend on the patrons of the night.
Craft Cocktail Service
I returned later that evening to re-experience a typical night at The Backroom at Gaslight Co as a normal customer, and again, it didn't dissapoint.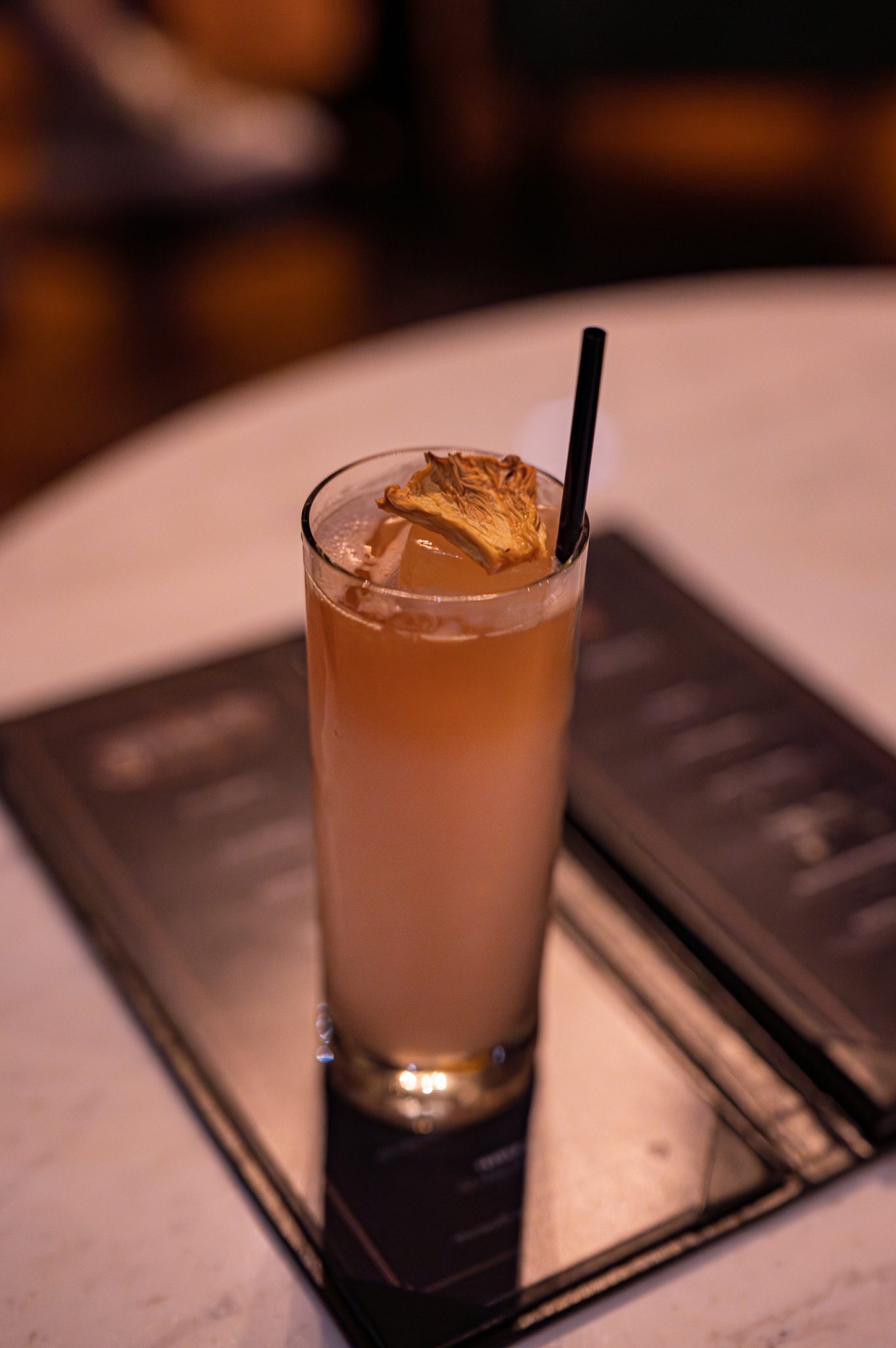 The noise level was lively, yet subdued enough to hold a conversation without raised voices. As promised privately, each seating arrangement was spaced enough to give parties privacy from their other patrons. I interacted with some people at a table nearby which required a bit of effort, putting privacy to the test. It's a nice vibe – comfortable seating amongst lights set at just the right dimness to enjoy a cocktail with friends.
Service has a callout which is limited to 90 minutes which I put to the test. Despite who I was and the rapport with the bar, my receipt was handed over, drinks removed, and my party and I were encouraged to clear the seating area when our time was up. It was just enough for two cocktails, which came with excellent service from the staff working that night.
There's a certain sense of satisfaction in knowing I'm not above the rules and Backroom is making sure plenty of people get to experience what makes it so special.
All in all, The Backroom has prioritized quality craft cocktails and an experience that is both welcoming and exclusive feeling. This is one bar in Greater Sacramento and Folsom worth visiting multiple times. I went twice in one day!
Some Speakeasy History
Speakeasies formed from an intriguing phenomenon from the 1920s and 1930s during the era of Prohibition in the United States. The 18th Amendment to the Constitution and the Volstead Act made the manufacture, sale, and transportation of intoxicating liquors illegal. But, where there's a will, there's a way, and that's where speakeasies came into play.
A speakeasy, also known as a "blind pig" or "blind tiger," was an illicit establishment where folks could go to enjoy a drink or two, away from the prying eyes of the law. These secret watering holes emerged as a response to the public's desire for alcohol during the Prohibition era. They were often tucked away in inconspicuous locations, like basements, hidden rooms, or behind storefronts, to avoid detection by the authorities.
To gain access to one of these clandestine joints, a patron would typically need to know the secret password or show a membership card. This way, the speakeasy could ensure that only trusted customers were allowed in, minimizing the risk of raids by law enforcement agents or the intrusion of unsavory characters. Speakeasies were known for their low lighting and hushed atmosphere, creating a sense of mystery and intrigue that only added to their appeal.
Speakeasies weren't just about the booze, though. Many of them also provided a venue for entertainment, such as live music, dancing, and gambling. In fact, some of the most famous musicians of the era, like Duke Ellington, Louis Armstrong, and Bessie Smith, got their start performing in speakeasies. These establishments became a melting pot of sorts, where people from different social classes, races, and backgrounds could come together to enjoy a taste of the forbidden.
Despite their illegal nature, speakeasies flourished during the Prohibition era. In its hayday, there were around 30,000 speakeasies in New York City alone by the mid-1920s. The rampant corruption and bribery that accompanied Prohibition often allowed these establishments to operate with relative impunity. This continued until the eventual repeal of Prohibition in 1933 with the passage of the 21st Amendment.
Speakeasies were a product of their time, born out of necessity and fueled by the human desire for a little bit of fun and escapism. They were places of conviviality, camaraderie, and, of course, a stiff drink. In their own way, speakeasies have left a lasting impact on American culture, providing a glimpse into a tumultuous period in history and shaping how we think about the nightlife and entertainment industries today.
I strive to paint vivid landscapes with my words, bringing the magic of far-off lands and enchanting aromas to life for my readers. Combine passion for exploration and the art of gastronomy in an unending ode to the senses. When I'm not traversing the globe, I find solace in the earth beneath my fingertips, tending to my garden and working on projects around my verdant oasis. MK Library serves as a beacon, guiding fellow travelers and homebodies alike to embrace sustainability, nurturing both our planet and our souls with purpose. Full Bio.