In my quest for continually improving my high tech home office setup for quality of life, I have spent a lot of time trying different products and solutions to stay productive and get things done quickly. As life continues to evolve, so do my home office needs.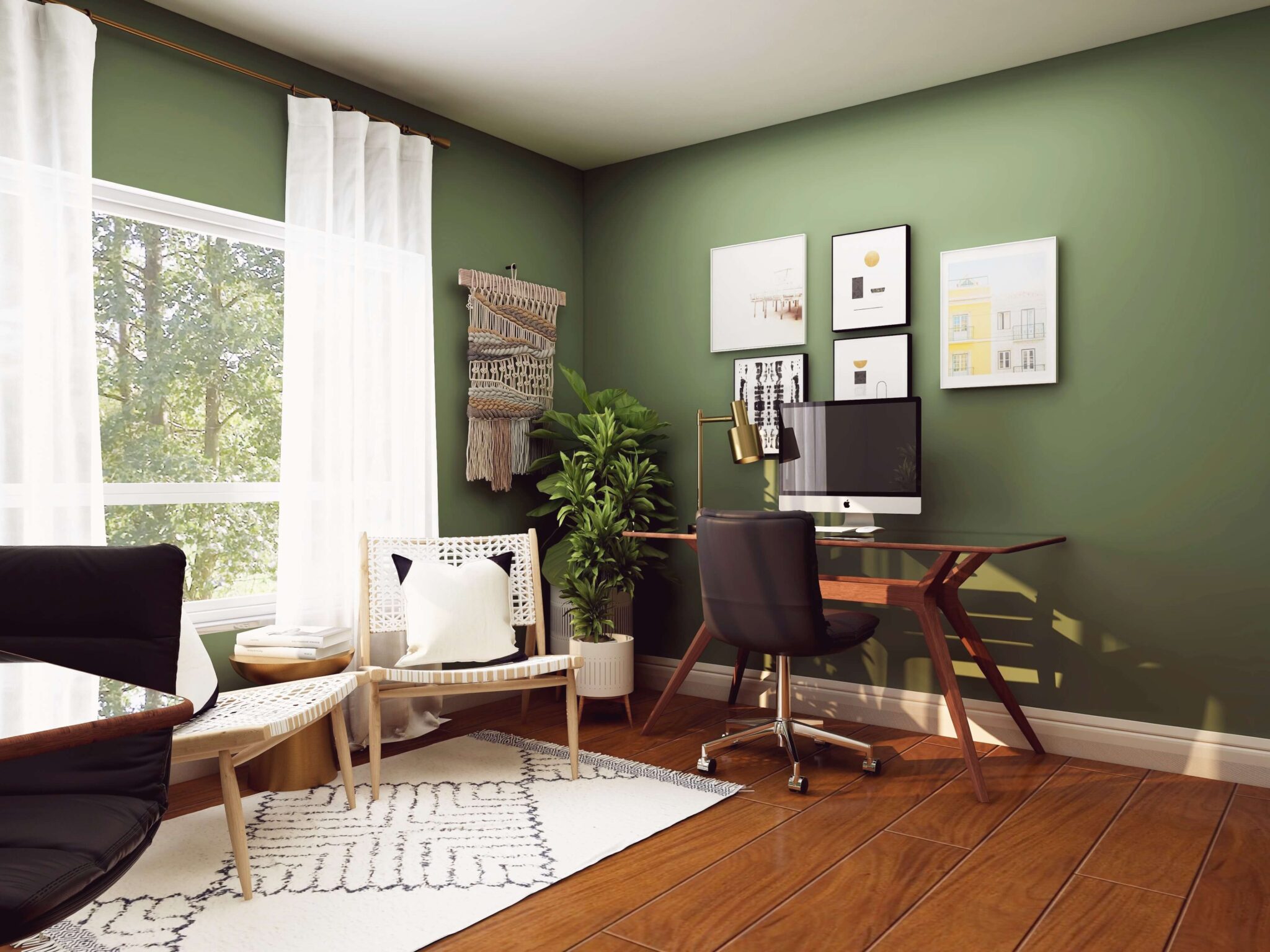 I had several goals for my tasks ahead, in this order:
Reduce my Internet bill
Faster speeds
Upgrade equipment
Consider energy usage
Everything should work easily and seamlessly.
I wanted a home office setup and system that would help me work remotely with my MacBook Pro laptop as well as from home with my desktop computer and laptop.
Home Networking
The Internet – Speed, Data, etc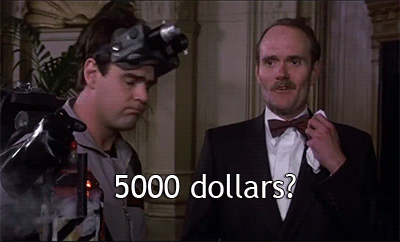 Check with your ISP on a yearly or biannual basis for internet deals. My area had an outstanding deal, getting me 1.2 Gbps for $70/month. I was paying $20 more for 100 Mbps. Yes, please. In true lame-ISP fashion, I was billed the wrong amount for 2 months, and it took way too many phone calls to get it fixed. Your results may vary.
Results: $240 less per year and my speed increased like crazy.
Cable Modem
Now that I am on a 1.2 Gbps plan with my ISP, I need a modem that can handle the speed as well as a household full of devices. Renting a modem from the ISP costs about $14 per month, or $168 per year. My previous modem (Arris SB6121) lasted about 6 years before it was time to upgrade – it still worked perfectly, but technology had caught up to it. The old modem saved me over $800 over the lifetime of using it.
With this new faster plan and the need for a new modem, I sought out a device which could handle a ton of bandwidth, speed, and last for a while before I needed to replace it again. If I had to replace it too soon, I'd lose out on the potential savings.
I ended up with the Motorola MB8600. This modem has a couple things which makes this choice much more appealing than other options. The breakdown:
DOCSIS 3.1
IPv6
32×8 channels
Supports cable plans up to 1 Gbps
Bonding for up to 4 ethernet ports (3.8 Gbps upstream and downstream) – this isn't widespread yet, but could be beneficial for a future router upgrade.
Active Queue Management – reduces latency like crazy.
DoE-compliant Level VI energy-saving – this means much less energy use than most other modems.
Built in resistance to power surges
2 year warranty – guarantees money saving
Edit: If you have VOIP and want a built in router, this is a great modem/router combo.
2022 Update for modems: I am currently on Comcast and they have a promo for including unlimited data if you use their own modem and setup autopay. So I did that. The MB8600 recommended above was gifted to a friend to use. I am still using the router recommended below along with the Comcast modem. The deal is for 2 years, so I highly recommend looking into something similar if you can. This will save several hundred dollars and I can either renew if that is an option, or buy the next latest and greatest modem.
Router and Range Extender
With the best cable modem for Comcast selected, I wanted to make sure my networking equipment took advantage of the speeds and capabilities.
The ultimate router is the Netgear Nighthawk X10. The router includes aggregate ethernet ports, which is perfect for my uses. The processor can handle loads of 4K streaming and VR gaming amongst other things, with speeds up to 7.2 Gbps. The 10 Gigabit ethernet connection is great if you're a blogger with a NAS holding all your photos and videos. If you clicked the link above and have price-shock, the Nighthawk R7 is a very acceptable alternative.
All the fun routers are 5 Ghz, which has a lot less range than the 2.4 Ghz, so an Extender is needed. I used an app on my phone, Wi-Fi Sweet Spot, which allows me to walk around the house and figure out where my weak points are with the WiFi connections. Once I figured out ideal placement, I ran an ethernet cable from my office to the Extender. I went with the Netgear AC1200 EX6200. It supports extending without an ethernet cable, but I am aiming to reduce latency as much as possible. Depending on your devices, the Netgear Nighthawk X4 AC2200 is an even better choice.
So why didn't I go with the best choice on Extenders? The EX6200 includes 4 extra ethernet ports which I used to plug in the TV and stereo receiver for better streaming capabilities. The more devices on WiFi, the slower it is for everyone, so putting some of the heavier streams on ethernet would help my overall network more. In theory. I'll probably have to revisit Extender-land when new things come out to match the Nighthawk X10 router above.
In regards to energy consumption – routers are not known for becoming more efficient over time – so I didn't even use this metric for my consideration.
Network Switch
To connect everything together that wasn't in need of WiFi, I wanted to utilize a 10GBE fiber/SFP+ connection. This would allow lightning fast editing and loading of photos and video, despite not using the hard drive inside the computer.
Because my various networking devices weren't all ready for SFP+ and used Ethernet, I needed a switch that could handle both.
QNAP makes some really nice switches, so I snagged this 12 port SFP+ and Ethernet Switch on sale. You'll need to figure out how many ports you need, what sort of combo, and get something that meets your budget, if you don't want to spend as much as that one goes for.
Network Attached Storage
Having a decent NAS system means I can put all of my work related documents, which include massive amounts of photos and video, in a central location and access from multiple devices at home or around the world. This also allows for easy collaboration. With a router that supports 10 GbE connections, I wanted to take full advantage of the speed.
I did research on network versus USB3/Thunderbolt, and for the kind of work I do, a fast network connection with 10GBE is the way to go.
I ended up with a Synology DS1821+. It holds 8 hard drives, with support to upgrade to a 10GBE/25GBE network card, 32GB ram (2x16GB ECC), and NVMe caching, which will keep my transfers lightning fast.
This one also includes the ability to keep attaching additional NAS units if I decide to go crazy. As a blogger whom frequently travels, the most important feature is to be able to manage my photos/videos from anywhere in the world quickly and securely.
The other advantage of using a NAS for storing all my data: future laptop upgrades don't require a larger hard drive. For example, the 500GB SSD vs the 1TB SSD is a $400 difference.
Note: As of 2021, for my current uses, a NVMe SSD for caching didn't make sense for the performance improvements offered, but its nice to know I can add one in later as necessary. An enterprise class drive is required for these, so the price requires more performance than what the benchmarks currently show for my usage.
Hard Drives
One of my favorite features of the Synology units is their version of raid, SHR, which allows the usage of different size disks. I can stick in random hard drives, update or upgrade as needed, or 1 at a time, and the NAS will handle it. I currently have an assortment, which are dependent on various sales throughout the years. Any sort of Western Digital Red NAS will do.
Ethernet cables
I went through and squinted my eyes at the hard to read text on the cables to make sure they were either Cat 6a or Cat 5e.
The Cat 6a were for the NAS and modem to router, which could handle 10 Gbps speeds. The Cat 5e were for the other devices at up to 1 Gbps – these should be standard with any device purchase, but it was worth verifying in case I had older cables plugged in somewhere. I had already run Cat 5e through my house, so I didn't bother getting all Cat 6a – my weakest link was in place for now and a pain to change out.
For units which were both 10GBE capable and had an option for SFP+, I went for the optical SFP+ connection. The SFP+ uses optical instead of ethernet's copper, uses less power, and is more reliable over a longer connection.
While Cat 6a is totally fine for 1GB connections, at this point I'd buy Cat8 and future proof connections and bandwidth.
SFP+ 10gbe
For networking cards that support SFP+ connections, you'll be better off to use those over ethernet, as well as a DAC cable.
eGPU
My computer setup often has me feeling like I couldn't utilize the better technology available with graphic card upgrades, especially with the MacBook Pro laptop. However, there is a solution! The eGPU allows you to plugin in any graphics card to your computer via Thunderbolt 3 for way more efficient processing power.
This would also serve as a really good method to switch graphics between laptop and other computer, without paying out the nose for video cards several times.
I went with the Razer Core X Chroma, as it supports all sorts of fun things, including the latest Navi cards or really any video card needing up to 500 watts of raw power.
Power Optimization
With all this expensive equipment, I wanted to make sure it was adequately protected.
Universal Power Supply
A Universal Power Supply or UPS is essential in case of a brownout or some other electrical issue. If power goes out, my devices will safely shut themselves down. When selecting, a critical feature to ensure the UPS has is "pure sine wave". I went for this one which is fairly budget friendly with enough features to keep my equipment more than adequately protected.
To figure out which UPS you need, you're going to need to go through the painful task of looking up the power usage or draw of each device you want to plugin into it, calculate total wattage, figure out how many minutes you want to run the devices without power, and shop accordingly.
Surge Protectors
In addition to the surge protector power strip protecting devices, plugs should be arranged in a way that allow for multiple annoyingly sized plugs to be plugged in. I have 4 of these surge protectors and love them. Spacing is great and I keep them mounted on the wall right next to my power outlets and desk for cable organization.
Accessory Upgrades
The home network is only as fast and strong as its weakest link. With the expensive stuff out of the way – there are a lot of tiny yet important components which need evaluating and possibly upgrading.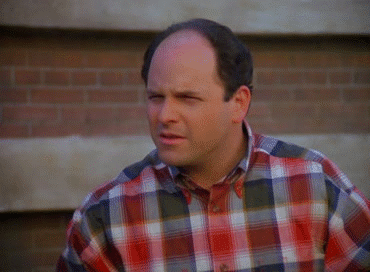 Charging Devices – You may not have noticed, but charging capabilities for phones and accessories has been changing rapidly. Different quick charge technologies are out, and I want to be able to quickly charge and take advantage of these. In addition, I wanted to ensure my cables and chargers were from reputable brands to decrease risk of spontaneous fires. Anker and Aukey are both reputable third party sellers of tons of cell phone and tablet accessories.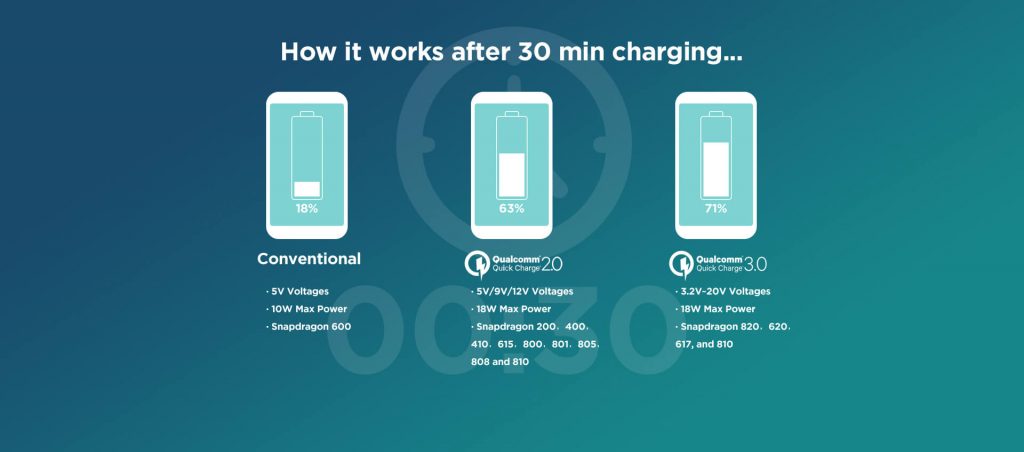 Quick Charge 3.0 is currently the latest for charging devices. Okay you fanatics, technically 4.0 is out, but not enough companies use it yet. I opted for some wall chargers that had 2 outlets. Same thing for my car – a car charger with 2 quick charge 3.0 outlets for the passenger and I works very nicely.
Next up were to make sure my USB cables were USB 3 capable. Unfortunately, I have both Micro and USB-C devices now, which means I have more cables than I really want. I can't wait to all be on the same type of cable and reduce some of the clutter.
Wireless Printing and Scanning – I don't actually do much printing, however I scan a lot of documents. Having a wireless scanner is handy so I can store the device in my closet and out of sight for when its not in use. Brother Laser Printers and Scanners are the way to go for low-use budget users such as myself. I had an inkjet before and I was constantly buying ink that would simply dry out without me ever printing.
Furniture
With all of these devices, organizing it all in my office was an additional, yet crucial task.
Laptop Stand
I tried a ton of different docking stations, asked friends what they used, and finally settled on a wombo-combo.
The j5create Wood Monitor Stand holds my laptop. Closed, in clamshell most of the time, I have the MacBook Pro sitting on top, with another docking station underneath, and some miscellaneous cables.
Disclosure: While j5create did send me this product a long time ago for a separate campaign, I've truly loved using this particular one in my everyday usage. The quality is easily the best of all the monitor stations tested, with a nice marriage between pine and aluminum.
Ports are aplenty for nearly all of my devices:
1 – USB-C 3.1
1 – USB-C Power Delivery 3.0
1 – USB-C 3.1 Gen 1
3 – USB 3.0 Type-A
2 – USB 3.0 Type-A
1 – 4K HDMI
Buy it here: https://en.j5create.com/collections/docking-stations/products/jct425
Docking Station
The OWC Thunderbolt Pro 3 Dock sits nicely beneath the laptop stand. So why 2 docks? Well, the OWC has a 10GBE ethernet port, which I use to connect to the NAS above, some more HDMI ports, and a SD and CFast card reader.
I have the j5create connected to the OWC, which is connected to my laptop.
Total cost of my upgrades: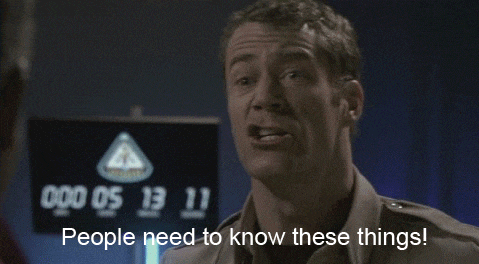 For a complete office upgrade aimed at reducing pain points and increasing efficiency, the price is very much worth it. The equipment selected is meant to have a lifespan of at least 5 years before I need to upgrade again, which breaks down to $450 per year or $38 per month for the perfect setup. Considering the modem and internet speed changes save quite a bit of money as well, this becomes even cheaper. The expensive router is the only thing which would be considered extravagant, but that is the price for cutting edge technology.
Despite it never being fun to spend several thousand dollars of extremely hard earned money, I am incredibly happy with the upgrades once it is all said and done. The ease of everything working seamlessly together and incredibly quickly makes for an incredible difference. Just because I am technically adept at troubleshooting this stuff doesn't mean I actually want to do it.
About the Author
Latest Posts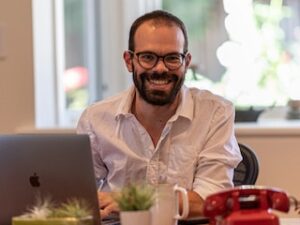 I strive to paint vivid landscapes with my words, bringing the magic of far-off lands and enchanting aromas to life for my readers. Combine passion for exploration and the art of gastronomy in an unending ode to the senses. When I'm not traversing the globe, I find solace in the earth beneath my fingertips, tending to my garden and working on projects around my verdant oasis. MK Library serves as a beacon, guiding fellow travelers and homebodies alike to embrace sustainability, nurturing both our planet and our souls with purpose. Full Bio.