Mount Diablo State Park in Northern California's Bay Area is a great spot for wildflower hunting this spring. There are countless trails that meander through the park and many that lead to the summit, where you can take in panoramic views that span all the way to the Sierra Nevada mountains.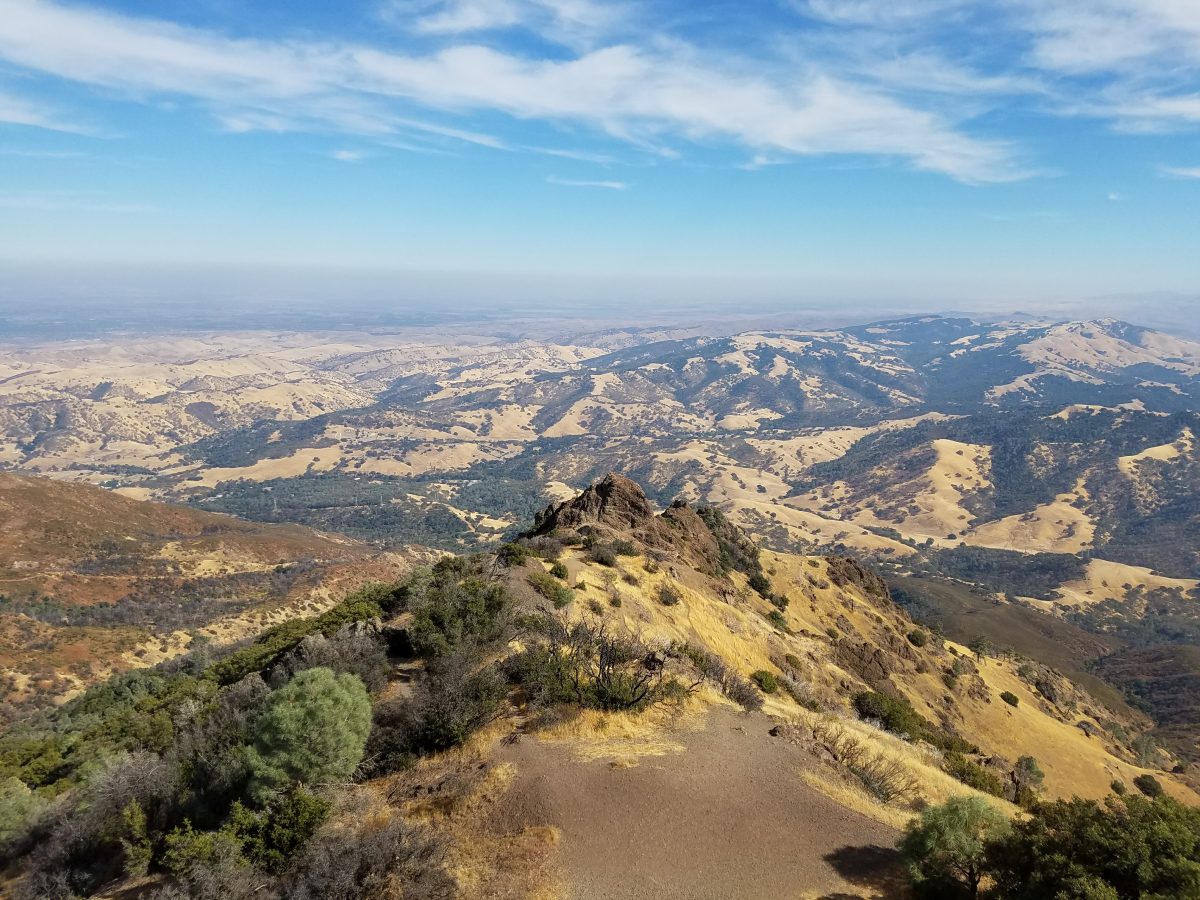 Surrounded by rolling hills and valleys, this relatively small mountain – at 3,849 feet – offers views into 40 of California's 58 counties on a clear day. From the summit, one can witness views of the Golden Gate Bridge, Mount Loma Prieta in the Santa Cruz Mountains, and Lassen Peak in the north, among many other landmarks.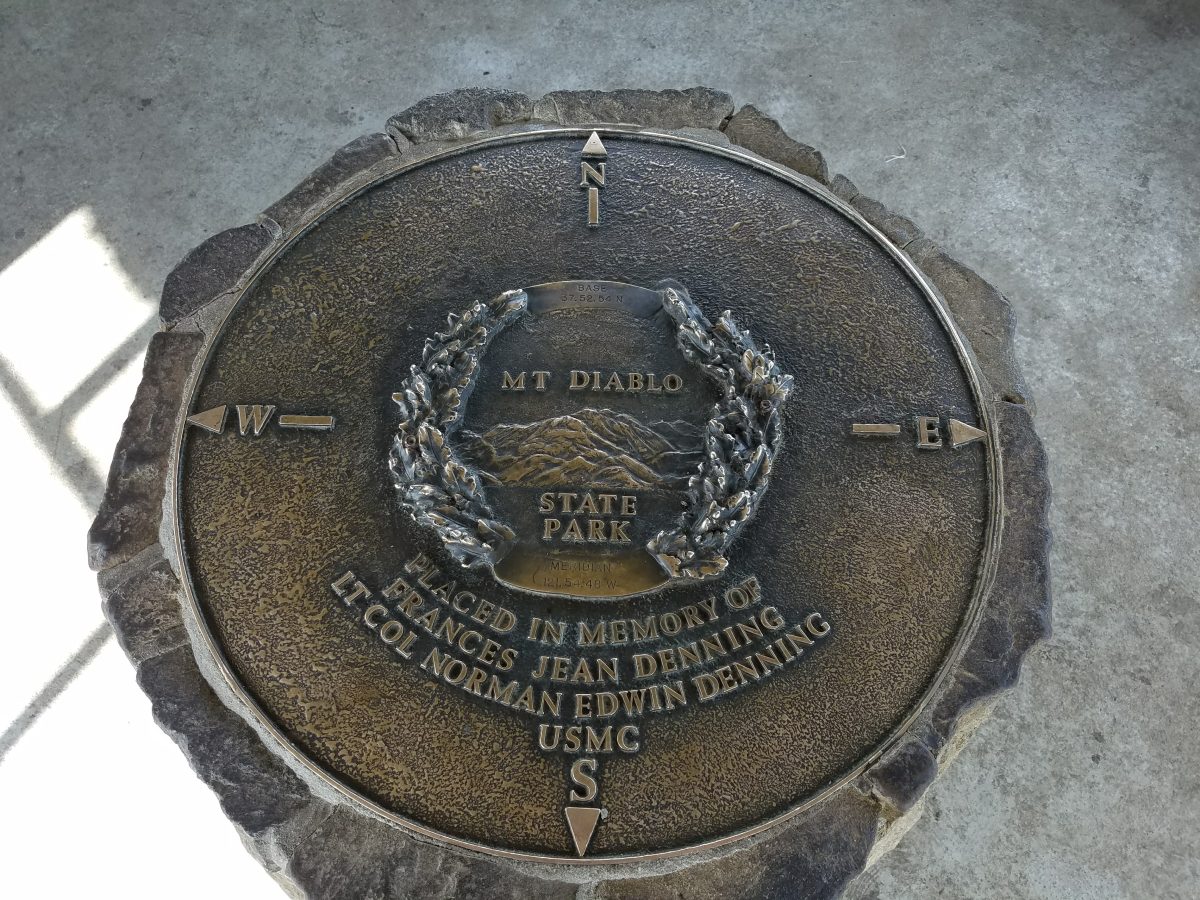 Wildflowers have already begun to bloom on the trails in mid-February and will likely continue blooming into May. Currently, there are over 40 different wildflowers blooming in the park, among which are milkmaids, Bermuda buttercups, hound's tongue, and chaparral currant. Throughout the season, you may also see blue skullcap, Fendler's meadow-rue, Johnny jump up's, bush lupine, monkey flowers, globe lilies, California poppies, bird's eyes, and wallflowers.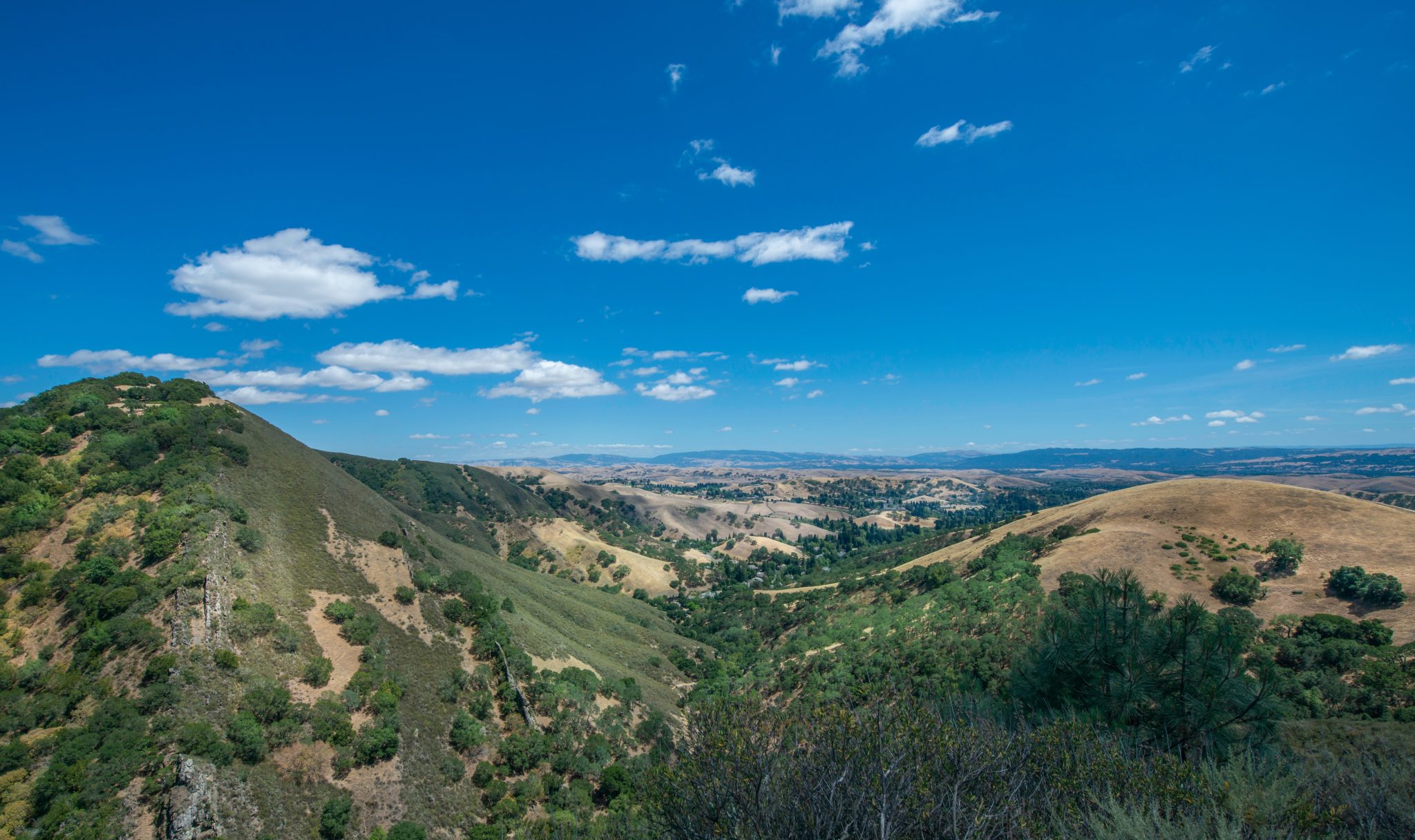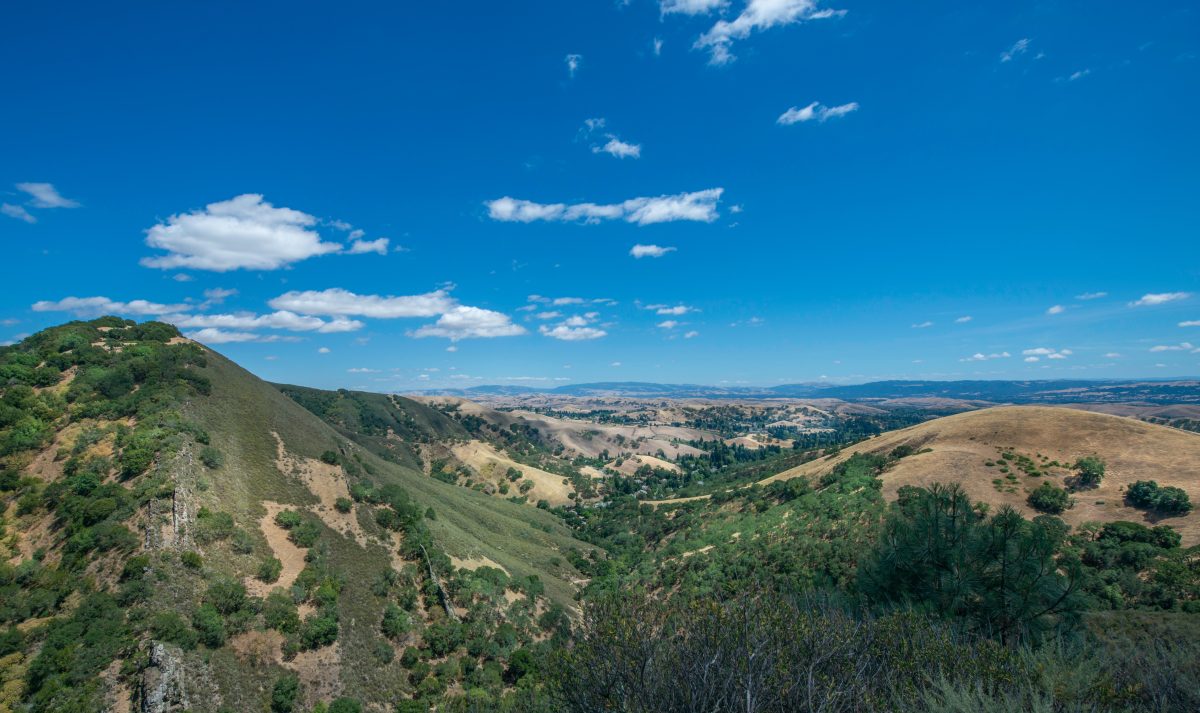 Best Trails in Mount Diablo State Park for Wildflowers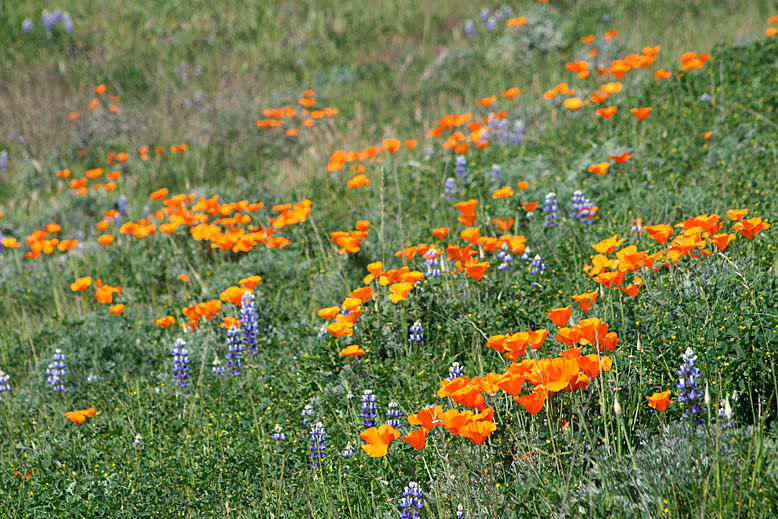 Donner Creek Loop Trail
This beautiful 5-mile loop is the number one pick for viewing wildflowers on AllTrails, and features mountain views and waterfalls galore, especially after a rain. As of early February, the wildflowers are just beginning to emerge and the falls are in full flow! Parking at the trailhead is for residents only, but paid parking is available at the nearby Mitchell Canyon Visitor Center for $6.
Mount Diablo Grand Loop Trail
Mount Diablo Grand Loop Trail is a difficult 6.8-mile loop trail that features beautiful wildflowers and sweeping views of the Bay Area (and beyond on clear days), including Mount Lassen, the Sierra Nevada, and the Santa Cruz Mountains. If you manage the steep climbs, you'll be treated to incredible views and plenty of wildflowers in the spring.
Secret Valley Loop
Secret Valley Loop trail is a moderate 6-mile loop near Walnut Creek that features beautiful wildflowers and views of Mt. Diablo, the East Bay, and Napa Valley. Make sure to leave the dogs at home and bring shoes that you're willing to get a bit muddy.
Waterfalls of Mount Diablo Loop
This 7.9-mile loop trail near Clayton begins either off Mitchell Canyon Road or at the end of Regency Drive and Mountaire Parkway. As of February, the trail is muddy, but the waterfalls are flowing and some wildflowers have begun to sprout. You may find fragrant wild daffodils growing along Bear Creek in spring.
Visit MK Library's Comprehensive Wildflower Guide to find the Mount Diablo Interpretive Association's wildflower identification guide and discover what's currently blooming on the mountain.
Mount Diablo General Info
The Summit Visitor Center is a historic stone building perched on Mount Diablo's highest peak and is open daily from 9:30 a.m. to 4:30 p.m.
Dogs are NOT permitted on trails.
Main Entrance Fee: $10.00 per car
The gates to the park are locked at sunset.
More Wildflower Hotspots in California!
The North Table Mountain Ecological Reserve in Oroville offers spectacular views of deep canyons and plenty of wildflowers to admire. If you are located in Southern California, make a day trip to Carrizo Plain National Monument and Antelope Valley California Poppy Reserve to see rolling hills covered in a sea of bright orange poppies.
I strive to paint vivid landscapes with my words, bringing the magic of far-off lands and enchanting aromas to life for my readers. Combine passion for exploration and the art of gastronomy in an unending ode to the senses. When I'm not traversing the globe, I find solace in the earth beneath my fingertips, tending to my garden and working on projects around my verdant oasis. MK Library serves as a beacon, guiding fellow travelers and homebodies alike to embrace sustainability, nurturing both our planet and our souls with purpose. Full Bio.