The passion fruit margarita is a delicious tropical cocktail, perfect for a warm weather staycation by the pool. This fruity drink features some deliciously vibrant ingredients, putting a unique spin on a classic margarita.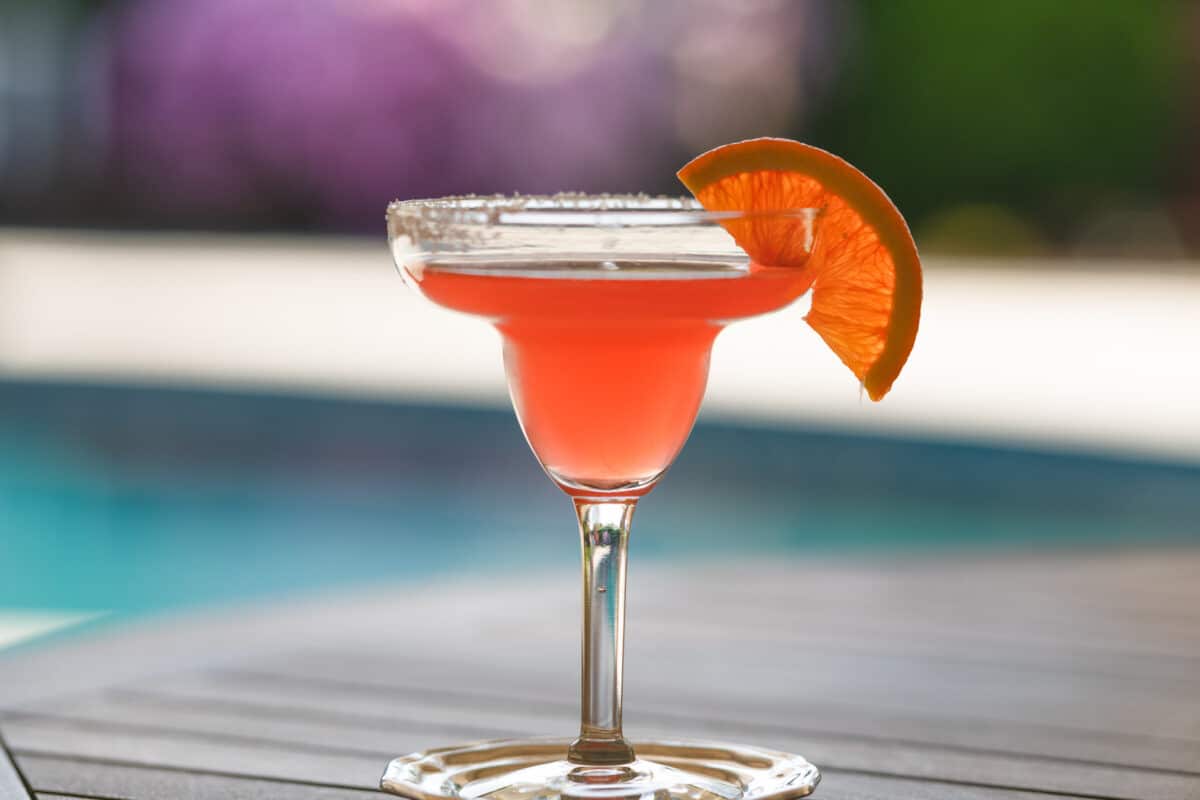 Bringing passion fruit into a margarita is a tricky business. I ended up making around 6 variations, trying to perfect the balance between the fruit, tequila, and orange liqueur. The recipe below is a result of these variations and plenty of willing taste testers at the time.
For more unique tequila-based cocktails, take a sip of the Rosemary Paloma or Cadillac Margarita.
Fresh Passion Fruit vs Liqueur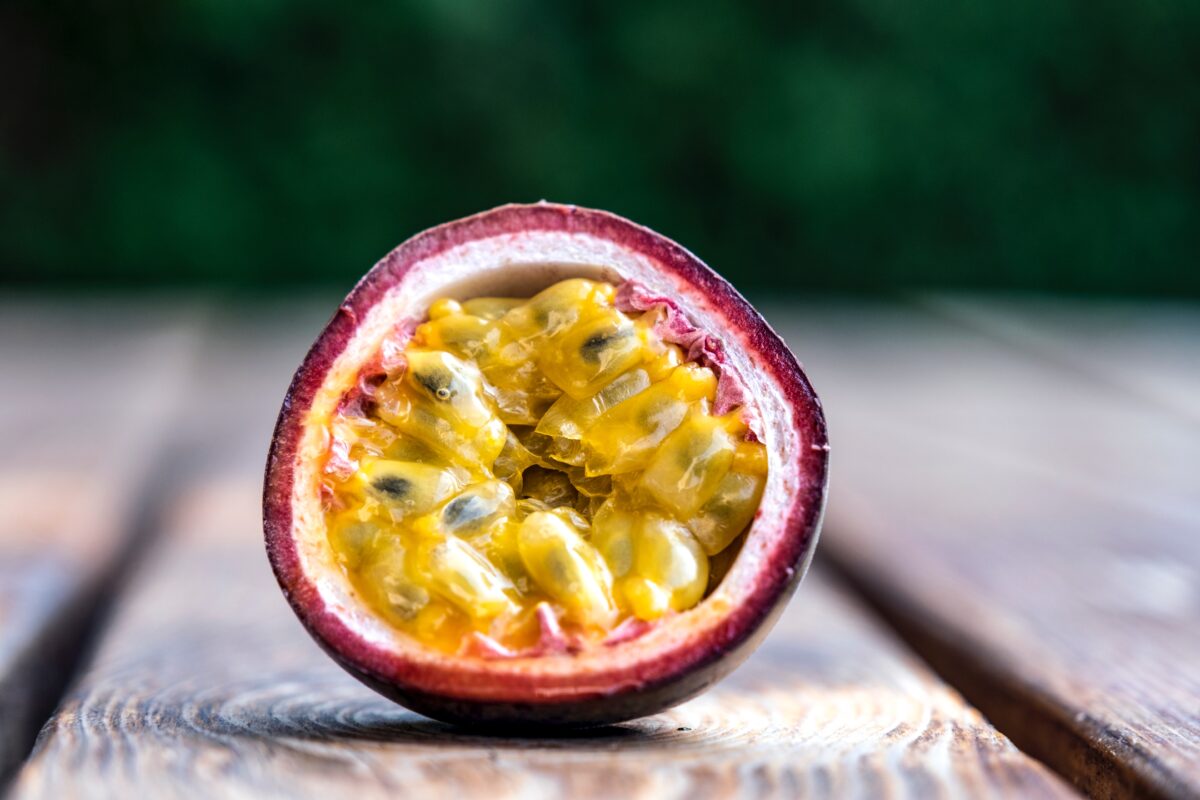 Originating from Brazil, the passion fruit is a bit on the tart side, and sometimes sour, which I think pairs well in a margarita environment. If you opt into using fresh fruit, use the pulp and seeds – it is all edible!
Cut the fruit in half and scoop out the insides into the shaker. Keep the other half handy to use as a garnish.
You can also buy a bunch of passion fruit when you see it at the grocery store or farmers market, stick it in an ice cube tray, and freeze it to use later, a few cubes at a time.
Because of the flavors of passion fruit, much less lime is needed than a regular margarita.
At the time of making this, I was unable to get good fresh passion fruit, but a liqueur worked really well. If you use the fresh fruit, your cocktail will turn out a lot more orange than pink. The brand available to me locally was Passoa Passionfruit Liqueur, which was a bit sweeter than the real fruit.
If you prefer your cocktails on the sweeter side, this is certainly the direction you should take.
Passion Fruit Margarita Cocktail
The passion fruit margarita is a deliciously tropical cocktail, perfect for a warm weather staycation by the pool. This fruity drink features passion fruit liqueur and orange juice, putting a unique spin on a classic margarita.
Ingredients
2

oz

Tequila

Añejo preferred, may substitute with Reposado

1

oz

Passion fruit liqueur

Passoa Passionfruit Liqueur was used here

1

oz

Orange juice

Fresh squeezed

1

oz

Orange liqueur

Grand Marnier or 1880

1/4

oz

Lime juice

Fresh squeezed
Instructions
Salt half the rim of a margarita glass.

Combine ingredients into a shaker filled with ice.

Shake vigorously for 20 seconds and strain into a glass.
Nutrition
Calories:
233
kcal
Carbohydrates:
13
g
Protein:
0.3
g
Fat:
0.1
g
Saturated Fat:
0.04
g
Polyunsaturated Fat:
0.04
g
Monounsaturated Fat:
0.02
g
Sodium:
3
mg
Potassium:
75
mg
Fiber:
0.1
g
Sugar:
12
g
Vitamin A:
60
IU
Vitamin C:
16
mg
Calcium:
4
mg
Iron:
0.1
mg
Tried this recipe?
Let us know how it was – tag @themklibrary on the socials!
About the Author
Latest Posts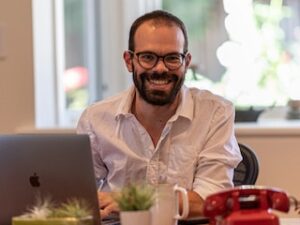 I strive to paint vivid landscapes with my words, bringing the magic of far-off lands and enchanting aromas to life for my readers. Combine passion for exploration and the art of gastronomy in an unending ode to the senses. When I'm not traversing the globe, I find solace in the earth beneath my fingertips, tending to my garden and working on projects around my verdant oasis. MK Library serves as a beacon, guiding fellow travelers and homebodies alike to embrace sustainability, nurturing both our planet and our souls with purpose. Full Bio.