If you haven't had the chance to try Lobos 1707 Joven Tequila, this is one tequila brand worth paying attention to. Whether you're a tequila sipping veteran or new to the liquor, Lobos 1707 would like to welcome you to the Wolf Pack. I was invited to create an original cocktail using their Joven Tequila, and I can't wait to share it with you.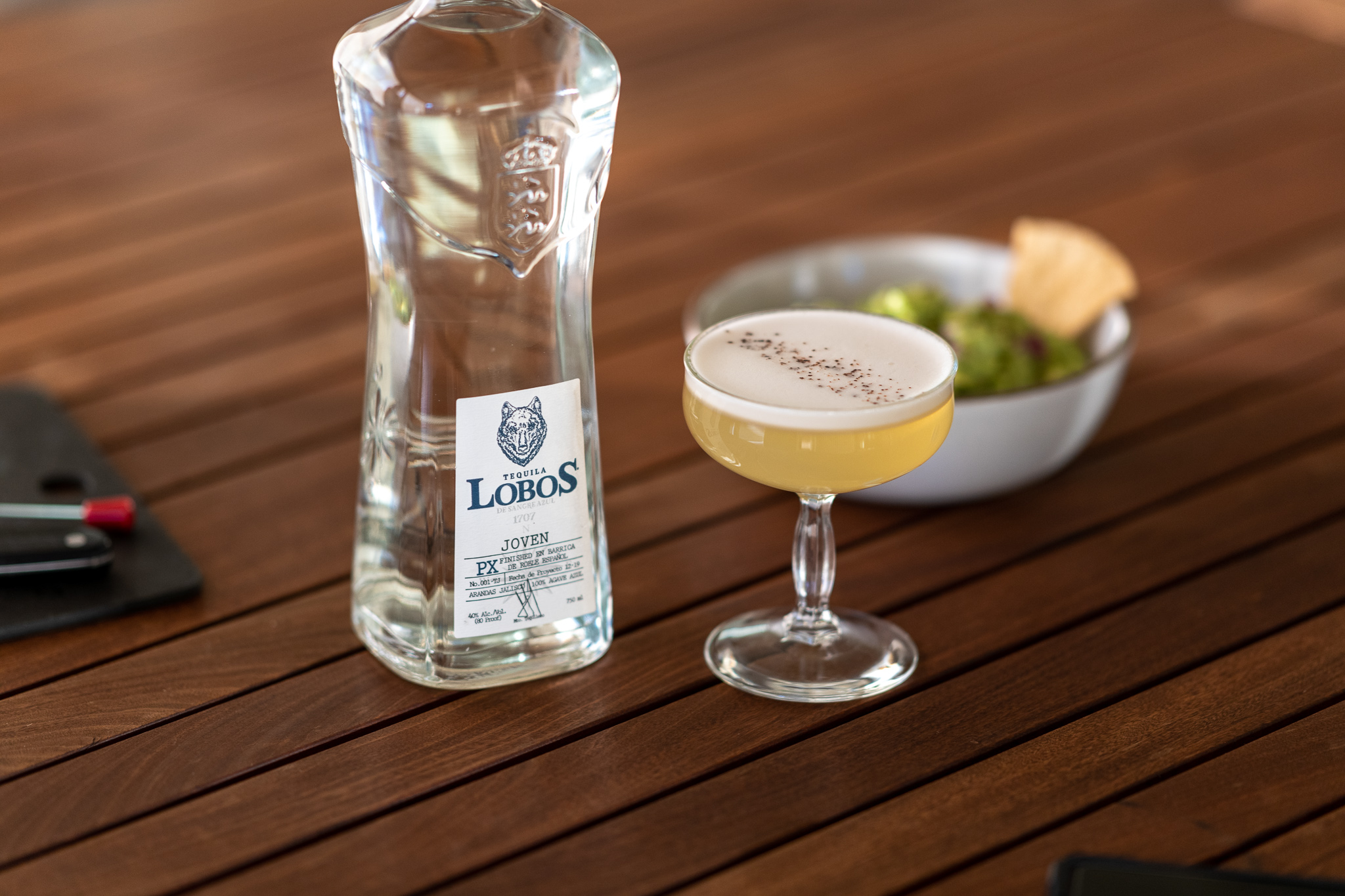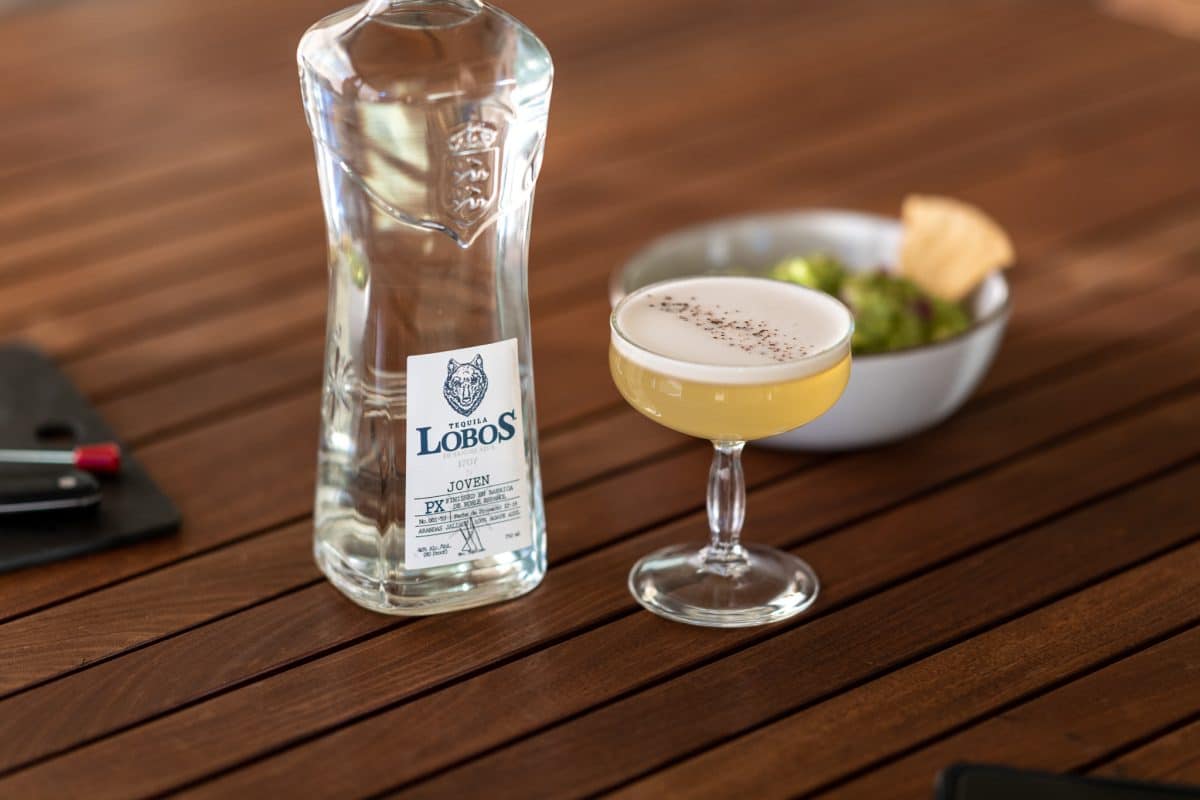 This post is sponsored by Lobos 1707 Tequila & Mezcal. All opinions are entirely my own. #ad
Protect your Pack. Drink Responsibly!
The Culture of Lobos 1707
Lobos 1707 Joven Tequila is a Blanco, unaged Tequila, blended with a touch of Reposado, aged in sherry casks, providing a more nuanced and flavorful expression than a typical Blanco tequila.
This tequila has zero additives or sugar. It's finished in PX Sherry wine barrels using the Solera method, allowing the tequila to pick up bits of flavor from the Sherry. Combined with the terroir of the agave, the finished product is a delight to the palate.
Solera is a process for aging liquor, by fractional blending in such a way that the finished product is a mixture of ages, with the average age gradually increasing as the process continues over many years.
Lobos, meaning wolves in Spanish, is inspired by the pack mentality of wolves.
Wolf packs share in social responsibilities from helping to raise pups, hunting together, and cooperating in caring for the wounded and sick. All individuals benefit from the wolf pack. Unlike the canine wolf pack, which is closer to a nuclear family unit, the Lobos 1707 wolf pack is inclusive of all.
Lobos 1707 Tequila & Mezcal was founded by Diego Osorio, whose family comes from a generational sherry production legacy. Diego's great-grandfather would bring the family's sherry on trips to Mexico. When the sherry was depleted, they would refill the casks with agave spirit (what we now know as tequila) and it would sit in the sherry casks for the return trip. Upon consuming the aged tequila, he discovered it imparted an incredible flavor. Diego has brought this story to life and has retold it through the creation of the brand, which launched in 2020.
The company has deeply rooted values and embraces diversity and inclusion. More than half of the team is female, with women serving in the CEO and CMO roles at the company.
Since creating the brand, several notable figures have joined the team as shareholders, such as Arnold Schwarzenegger, LeBron James, Maverick Carter, and others.
Lobos 1707 uses #WelcomeToThePack to highlight the inspiration of the wolf pack and to drive their inclusivity.
Supporting the Wolfpack
Lobos 1707 supports the World Central Kitchen through donations of one meal per bottle sold. The team regularly volunteers for various local charities near the headquarters in New York City's lower east side.
Lobos means wolves in Spanish and the brand was inspired by the pack mentality of wolves. Lobos 1707 donates to wolf sanctuaries such as the Wolf Conservation Center, in an effort to save these misunderstood creatures.
Much like Lebron and Arnold, part of what attracted me to this tequila brand was their commitment to philanthropic causes and empowering women.
MK Library makes equal commitments to similar causes – and that's why I joined the Lobos wolf pack and donated 10% of my compensation for this campaign to the Wolf Conservation Center.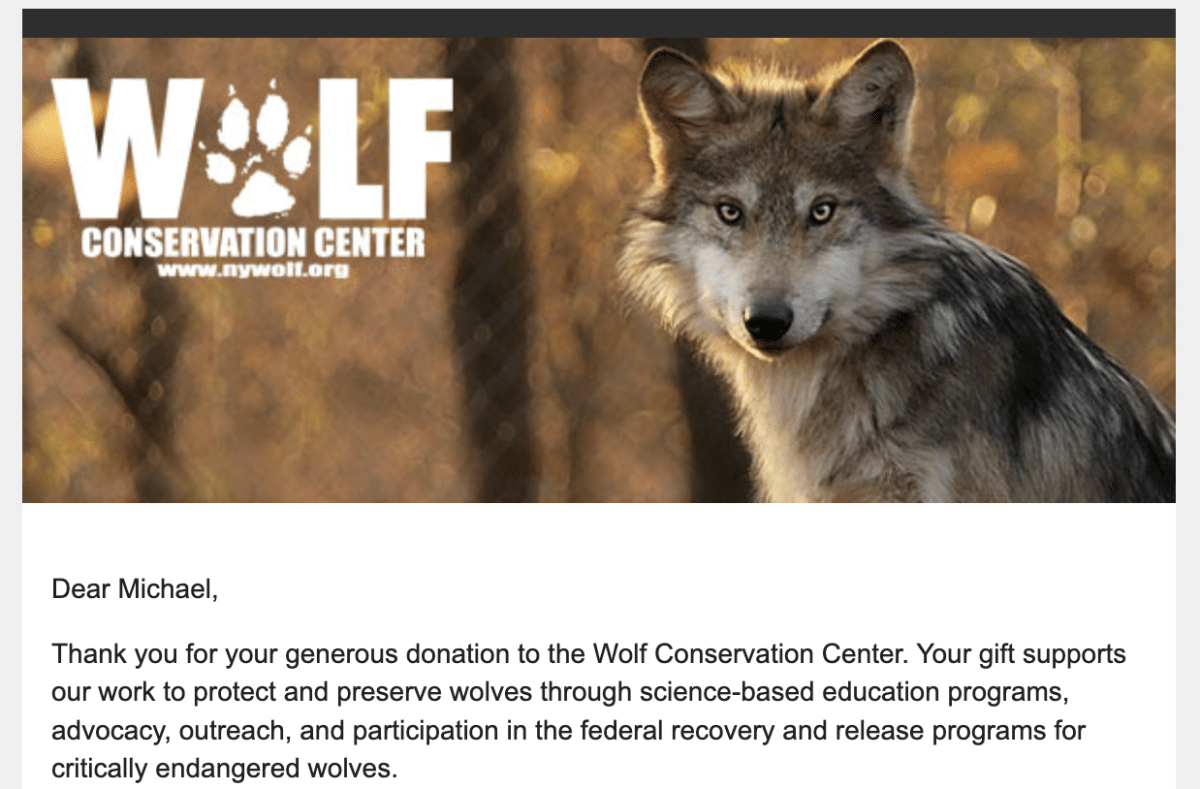 Where to Buy Lobos 1707 Tequila
You can find Lobos 1707 Joven Tequila at your local Target or a retailer near you.
Tequila Portfolio
Along with the Joven Tequila, there are 3 other types of Lobos 1707 tequilas to choose from, making a total of 4 variations.
Lobos 1707 Joven Tequila – Blend of Blanco and Reposado Tequila aged in exclusive PX wine barrels.
Lobos 1707 Reposado Tequila – Rests for over 6 months in American white oak, then mixed with a touch of Lobos 1707 Extra Anejo and finished in PX sherry wine barrels with a solera process.
Lobos 1707 Extra Anejo Tequila – Aged for 3 years in American white oak and PX wine barrels through a solera system.
Lobos 1707 Mezcal Artesanal – 100% Agave A. Angustifolia (Espadín).
Lobos 1707 Joven Tequila Cocktail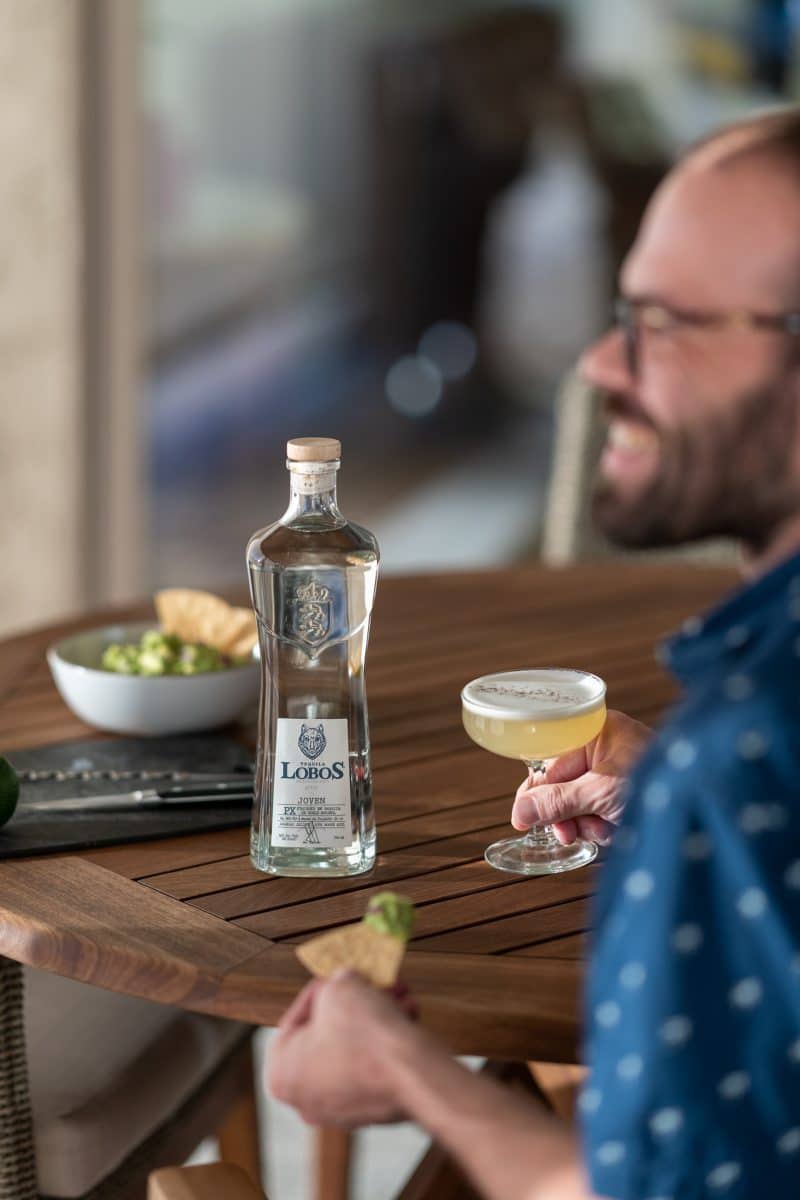 Inspired by the Lobos Wolfpack and support from one of their investors, LeBron James @kingjames, I created the cocktail, Grasshopper King. A nod to Mexican culture and a nod to Lebron, this cocktail makes for an excellent showcase of the Joven Tequila.
Grasshopper King Cocktail
Inspired by the Lobos Wolfpack Grasshopper King is a nod to both Mexican culture and Lobos 1707 investor James Lebron, this cocktail makes for an excellent showcase of their Joven Tequila.
Ingredients
2

oz

Lobos Joven Tequila

1/3

oz

Grand Marnier

1/3

oz

Lime juice

Freshly squeezed

1/3

oz

Agave syrup

2

drops

Oaxacan chocolate bitters

3/4

whole

Egg white

1

pinch

Chapuline salt mix
Instructions
Separate egg whites from yolks in advance. You'll need between 1/2 to 3/4 of the egg white per cocktail you're making. Cover and refrigerate until ready to use.

Add tequila, Grand Marnier, lime juice, agave syrup, bitters, and egg white to a cocktail shaker, in this order.

Dry shake (no ice) for about 30 seconds.

Fill your shaker 2/3 with ice and shake for another 30 seconds.

Double strain into a coupe glass.

Add a pinch or two of the chapuline salt mix over the top of the egg white and express a lime peel.
Notes
Shaking should be done extremely vigorously – this should feel like a workout to you. Dry shaking first will help agitate the egg whites and create more texture.
Double straining will help keep ice bits out of your finished cocktail and create a more refined, smooth egg white on top.
The reason for expressing the lime peel over the finished cocktail is to hide the smell of egg – for some people, it can be overwhelming and take away from the experience.
Nutrition
Serving:
1
cocktail
Calories:
202
kcal
Carbohydrates:
12
g
Protein:
1
g
Fat:
1
g
Saturated Fat:
1
g
Polyunsaturated Fat:
1
g
Sodium:
42
mg
Potassium:
17
mg
Fiber:
1
g
Sugar:
10
g
Vitamin A:
5
IU
Vitamin C:
3
mg
Calcium:
2
mg
Iron:
1
mg
Tried this recipe?
Let us know how it was – tag @themklibrary on the socials!
More Tequila Cocktails
If you like this cocktail, here are some other cocktails you might be interested in trying.
I strive to paint vivid landscapes with my words, bringing the magic of far-off lands and enchanting aromas to life for my readers. Combine passion for exploration and the art of gastronomy in an unending ode to the senses. When I'm not traversing the globe, I find solace in the earth beneath my fingertips, tending to my garden and working on projects around my verdant oasis. MK Library serves as a beacon, guiding fellow travelers and homebodies alike to embrace sustainability, nurturing both our planet and our souls with purpose. Full Bio.