These are the best restaurants in Park City, Utah to visit after a long day on the slopes or theater hopping at the Sundance Film Festival. The food scene in Park City is quite diverse and offers a wide variety of options for visitors and locals alike. The city is home to many high-end restaurants that offer contemporary American, farm-to-table, and Asian-inspired cuisine, as well as casual options such as pizzerias, and local taverns. Many of the restaurants source their ingredients from local farmers and ranchers, so you can expect fresh and high-quality food.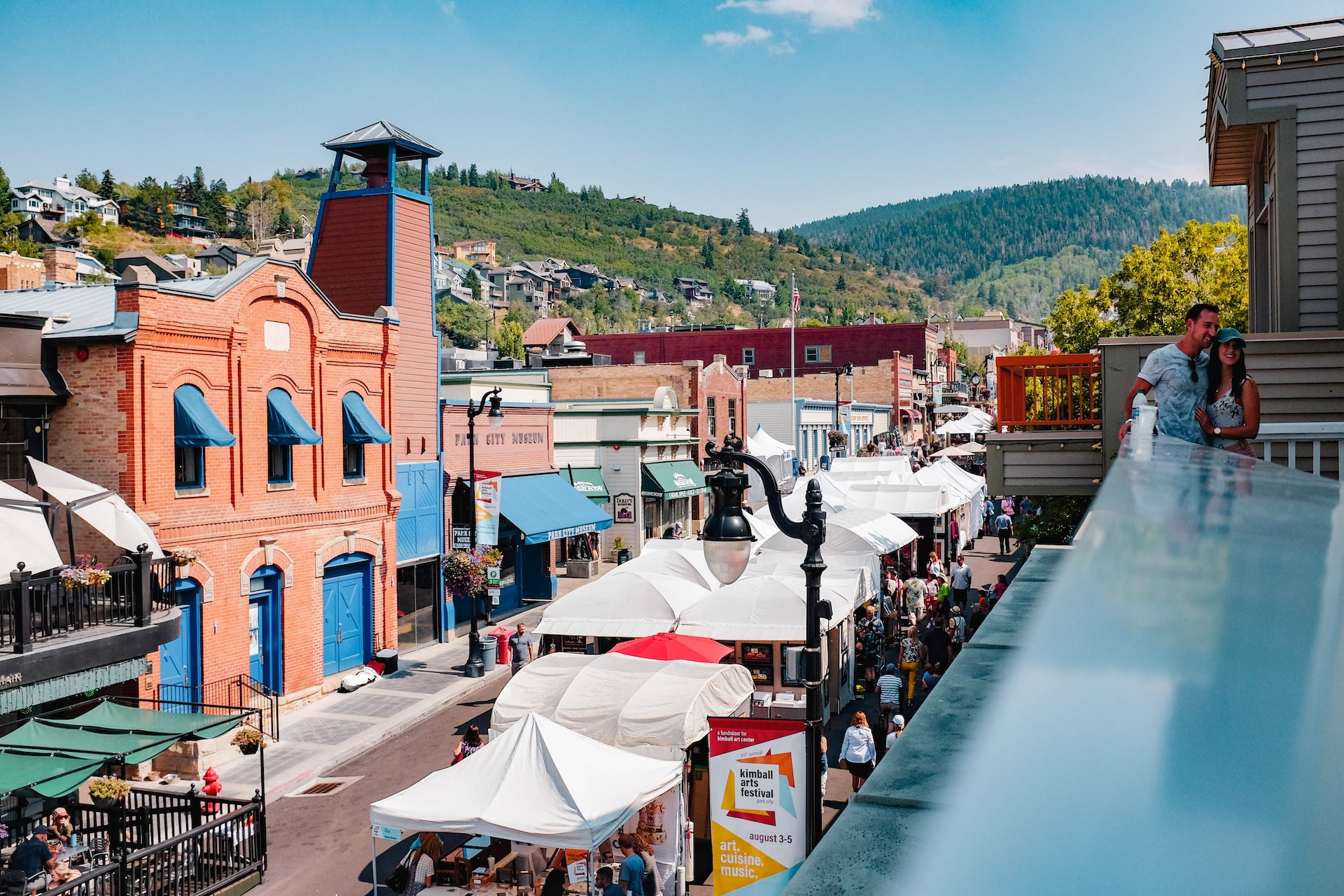 In addition to the traditional restaurants, Park City also offers a number of unique dining experiences such as High West Distillery & Saloon, which combines great food with the opportunity to sample award-winning whiskey and vodka.
While I'll be visiting Park City, Utah to attend the 2023 Sundance Film Festival, the city is also known for its epic ski parks, including the Utah Olympic Park to the north, which hosted the 2002 Winter Olympics. I've included a diverse list of eateries serving up everything from hearty and flavorful sandwiches to fresh and many-layered avocado toasts. Avoid the tourist traps by sticking to these local restaurants, cafés, and bars!
Cortona Italian Cafe
Cortona is a small unpretentious Italian restaurant serving up some truly authentic Italian food using fresh and quality ingredients. Located inside a strip mall, you wouldn't expect this neighborhood restaurant to be turning out traditional Veal Saltimbocca, delicate homemade pasta, and top-notch gelato. Cortona is known for their lasagna, which frequently sells out, and their traditional-style sauces that accompany dishes such as the rich Boar Bolognese. For dessert, make sure to taste the chocolate raspberry gelato.
Address: 1612 W Ute Blvd #112, Park City, UT 84098
Website
Chop Shop Park City
The Chop Shop is a butcher shop located in the Newpark Town Center that serves gourmet deli items, charcuterie options, and arguably some of the best sandwiches in Park City. The fan-favorite sandwiches are the Butler Dip with on-site dry-aged beef and the Gencarelli with flavorful roasted pork loin and a bright salsa verde. Other great menu options include the wood-fired Detroit-style pizzas and their delicious take-home biscuits. Feel free to eat in their clean, open-plan shop or pick things up to prepare at home. Chop Shop is the place to go if you're looking for high-quality meats and all things charcuterie.
Address: 1177 Center Dr J2, Park City, UT 84098
Website | Instagram | Facebook
Hearth and Hill
Hearth and Hill is an upscale American restaurant with dishes ranging from shrimp shumai dumplings to bison burgers. Inside is well-furnished with a modern design and there is a fun row of booths that offer a full view of the kitchen so you are always treated to a behind-the-scenes look at how your food is made. Some notable dishes include the truffle mac and cheese, the mushroom Reuben sandwich, and the cheddar biscuits. With a large selection of craft cocktails, wine, and beer, this is a great spot to enjoy drinks and appetizers with friends.
Address: 1153 Center Dr, Park City, UT 84098
Website | Instagram | Facebook
Versante Hearth + Bar
Located within the Park City Peaks Hotel, Versante Hearth + Bar is a modern restaurant serving up modern Italian dishes, authentic wood-fired pizza, and craft beer and cocktails. This stylish and sleek all-wood dining room offers great ambiance, not to mention their grassy outdoor "dining room" that they set up during the pandemic. A few of their stand-out dishes include the crispy Brussels sprouts, margarita pizza, and the mushroom fettuccine. The appetizer that gets the most love from patrons is their spinach artichoke dip. With a 2022 Traveler's Choice Award from Trip Advisor under their belt, you can be assured that you're in for a good meal at Versante.
Address: 2346 Park Ave, Park City, UT 84060
Website | Instagram | Facebook
Twisted Fern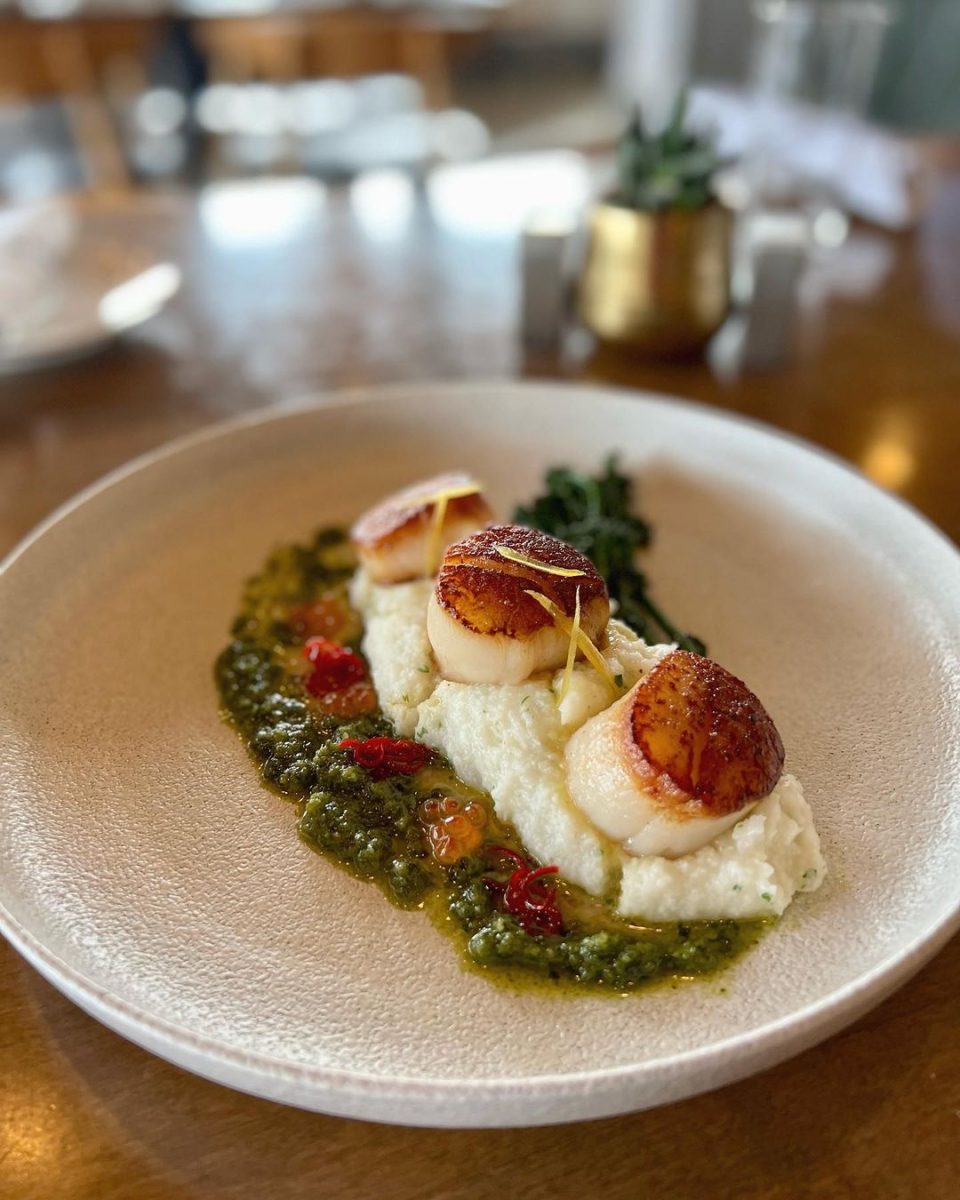 At the Twisted Fern in Park City, you'll find out-of-the-box seasonal dishes such as elk served with a Sea Island red pea cassoulet, maitake mushrooms, and rye crumb. All of their creative dishes are made with quality fresh ingredients and come out artfully plated. Enjoy a meal of vegetable ravioli, shitake fritters, and a craft cocktail in their simple and relaxed indoor atmosphere or outside on their lovely patio. Their meals are priced on the higher end, but you are paying for high-quality ingredients and a unique local dining experience.
Address: 1300 Snow Creek Drive, Suite RS, Park City, UT 84060
Website | Instagram | Facebook
El Chubasco Mexican Grill
El Chubasco is a laid-back spot with some great Mexican food. Their claim to fame is their homemade salsa bar with 15 different types of salsas. Everything here is tasty, from the Mexican chicken tacos to the carnitas enchiladas and California shrimp burrito. Don't forget to order the sinfully good fried Oreos for dessert.
Address: 1890 Bonanza Dr, Park City, UT 84060
Website | Instagram | Facebook
Harvest
Harvest is a local café serving breakfast and lunch in a modern barn building with a bright and casual indoor space. Although somewhat pricey, their dishes are worth every penny, especially the savory avocado toast options. The nourish toast has roasted beetroot, pickled onion, avocado, a poached egg, and smoked salmon all on sourdough. If you prefer something sweeter, the açaí bowl with fresh fruit, honey drizzle, and homemade muesli. In addition to the delicious food options, they serve strong coffee, daily juices, and smoothies. Be sure to get here early, because seating fills up quickly. Be sure to check out their cozy upstairs dining area, which is charmingly decorated and vaulted like an attic.
Address: 820 Park Ave #101, Park City, UT 84060
Website | Instagram | Facebook
Atticus Coffee, Books and Teahouse
Atticus Coffee, Books and Teahouse is a colorful community coffee shop and bookstore in Park City's Main Street Historic District. This family-run establishment serves light bites, including a delicious sausage breakfast burrito and yummy bagels. They make a great chai latte and brown sugar cinnamon latte, and they also have a large selection of loose-leaf teas. This fun spot is always bustling with locals and visitors alike, and is a great place to wind down after you've hit the slopes. Order a hot coffee and sit down with one of their many new or used books.
Address: 738 Main St, Park City, UT 84060
Website | Instagram | Facebook
710 Bodega Tapas And Wine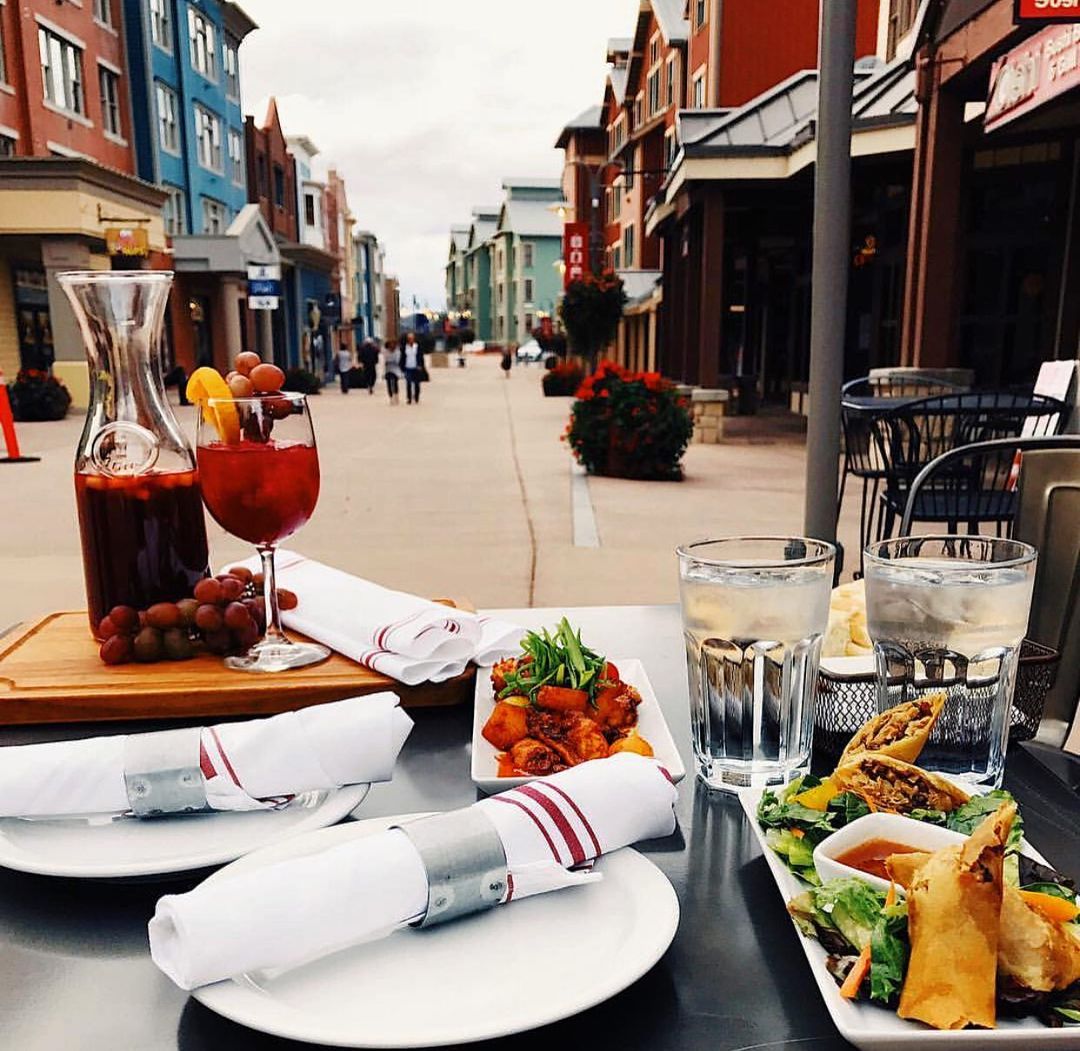 Tucked off of the main thoroughfare of Main Street, 710 Bodega Tapas And Wine is a lively spot for a night of both authentic and modern versions of Spanish tapas. A few fan favorites include the lamb chops with chimichurri, the crispy chicken croquettes with garlic aioli, the melt-in-your-mouth brie bites, and the parrilla de carne. Of course, your meal would not be complete without a glass of Spanish red wine or sangria. 710 Bodega has a spacious indoor dining room, as well as some outdoor seating on the street.
Address: 710 Main St, Park City, UT 84060
Website | Instagram
Bangkok Thai On Main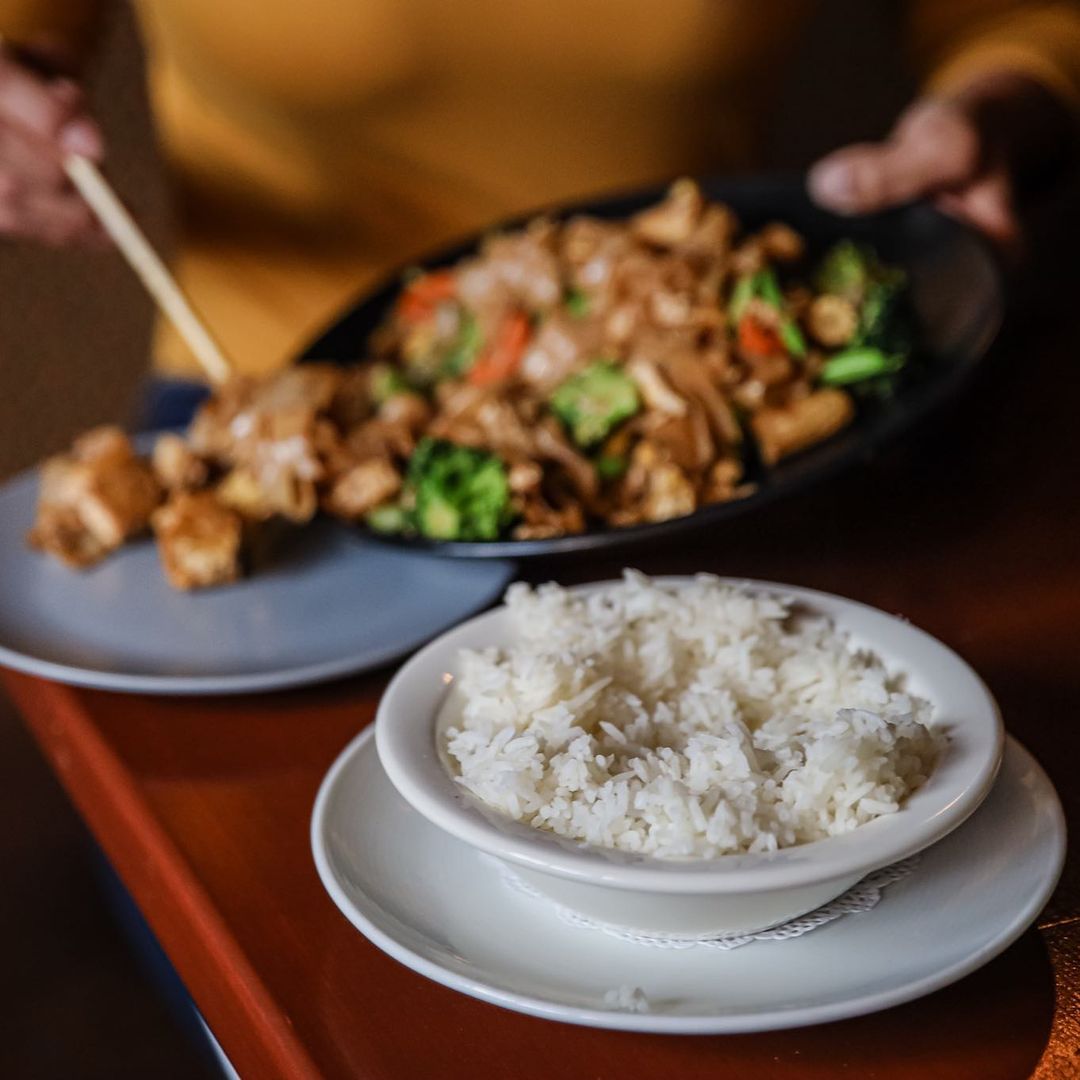 Bankok Thai on Main is a higher-end restaurant offering authentic Thai food and a variety of wine, sake and beer to accompany your meal. I've heard great things about their curry dishes, including the red curry. Other great dishes include the drunken noodles, the classic pad Thai and the fresh spring rolls. Overall, Bankok Thai is a clean and quiet spot to enjoy some flavorful dishes in downtown Park City.
Address: 605 Main St, Park City, UT 84060
Website | Instagram | Facebook
Firewood
Firewood is a rustic yet upscale steakhouse with a lot of deserved praise in the Park City food scene. When you make a reservation at this spot (and you will want to make a reservation), you'll find nothing but great service and decadent plates in a warm and charming atmosphere. You can find an ever-changing seasonal menu that always includes a few excellent carnivorous options, from wood-fired steaks to next-level brisket and lamb tenderloin. One of their current seasonal sides includes the twice-baked winter squash with almond alfredo, pumpkin seeds, and gremolata. Once you've decided on your meal, be sure to choose a glass of wine from their carefully curated list to accompany your meal.
Address: 306 Main St, Park City, UT 84060
Website | Facebook
Cena Ristorante & Lounge
Located within the Chateaux Deer Valley, this restaurant and lounge offers some delicious Italian dishes, from veal bolognese with pancetta and manchego cheese to a thin Italian Sausage pizza. The ambiance inside is warm and inviting, especially after a day spent playing in the snow. Come and enjoy some top-notch Italian food whether you are staying at the Chateaux or not!
Address: 7815 Royal St, Park City, UT 84060
Website | Instagram | Facebook
Saltbox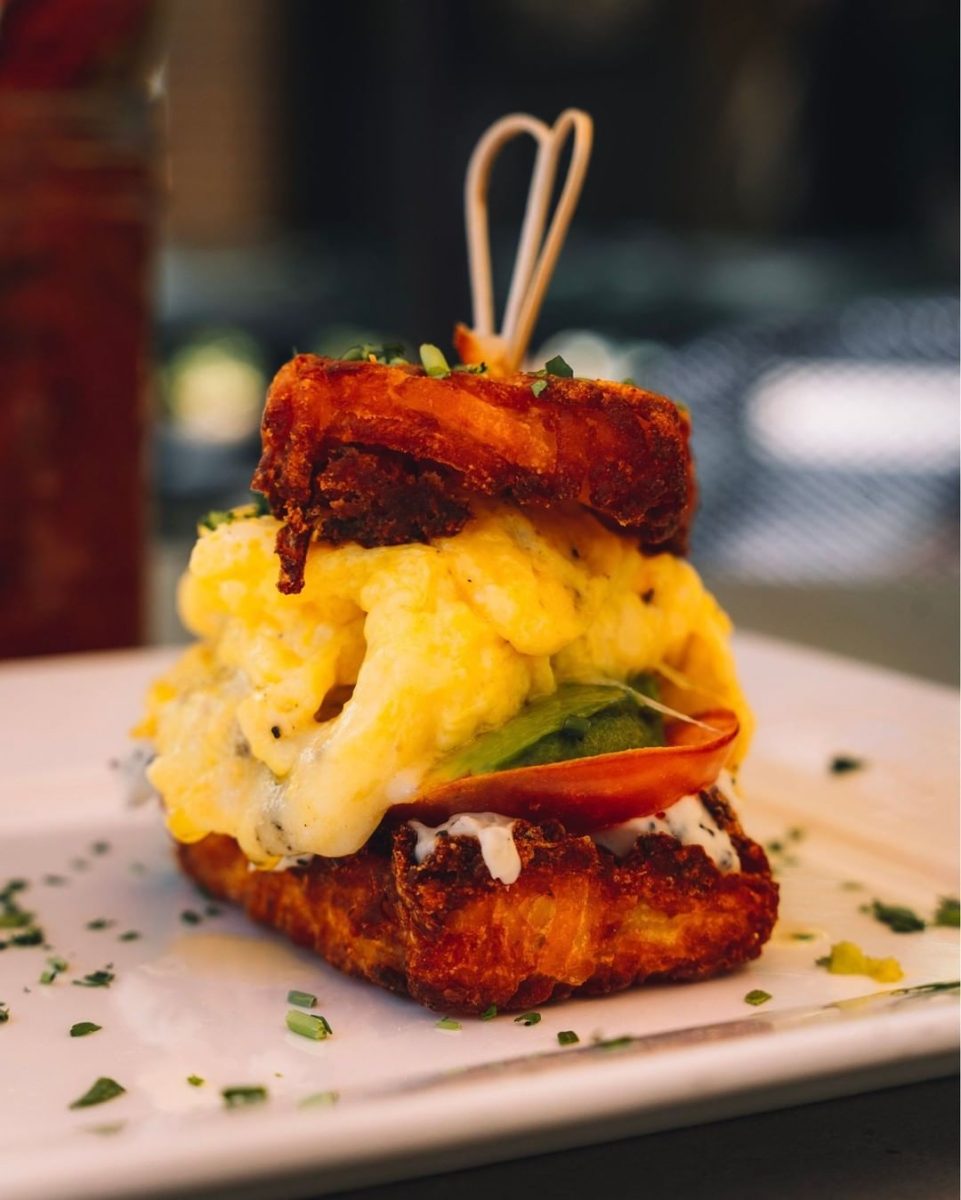 Saltbox is THE place to hit up if you are in need of some quick yet quality meals. They make delicious and fresh to-go items, family meal packs, and hot plates and bowls ready to order. Saltbox has earned a reputation for making consistently great food, from breakfast to dinner. Stop by for some fluffy pancakes or a potato and egg "sando" in the morning, a few crispy pork belly steamed buns for lunch, and end the day with a fully prepped dinner (enough to feed a family of four). They have a minimalist interior, and plenty of outdoor seats on warm days in Park City.
Address: 1782 Prospector Ave, Park City, UT 84060
Website | Instagram | Facebook
Exploring more of Utah? Check this out next!
About the Author
Latest Posts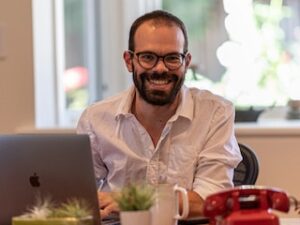 I strive to paint vivid landscapes with my words, bringing the magic of far-off lands and enchanting aromas to life for my readers. Combine passion for exploration and the art of gastronomy in an unending ode to the senses. When I'm not traversing the globe, I find solace in the earth beneath my fingertips, tending to my garden and working on projects around my verdant oasis. MK Library serves as a beacon, guiding fellow travelers and homebodies alike to embrace sustainability, nurturing both our planet and our souls with purpose. Full Bio.