Creating the entire itinerary and waterfall hikes adventure trip planning was quite the task – much more time-consuming than normal adventures. This trip was inspired by coming across an article that had gone viral on my Facebook feed. At first impression, the article was a great source of waterfalls to explore. However, it lacked critical information, such as location, distance to get to the waterfall, and if the waterfall was seasonal. On top of that, some of the waterfalls were not even in Northern California, let alone the same state. It was time to create my own resource on Northern California waterfalls. As a personal challenge, I wanted to see how many waterfalls could be visited in a single weekend.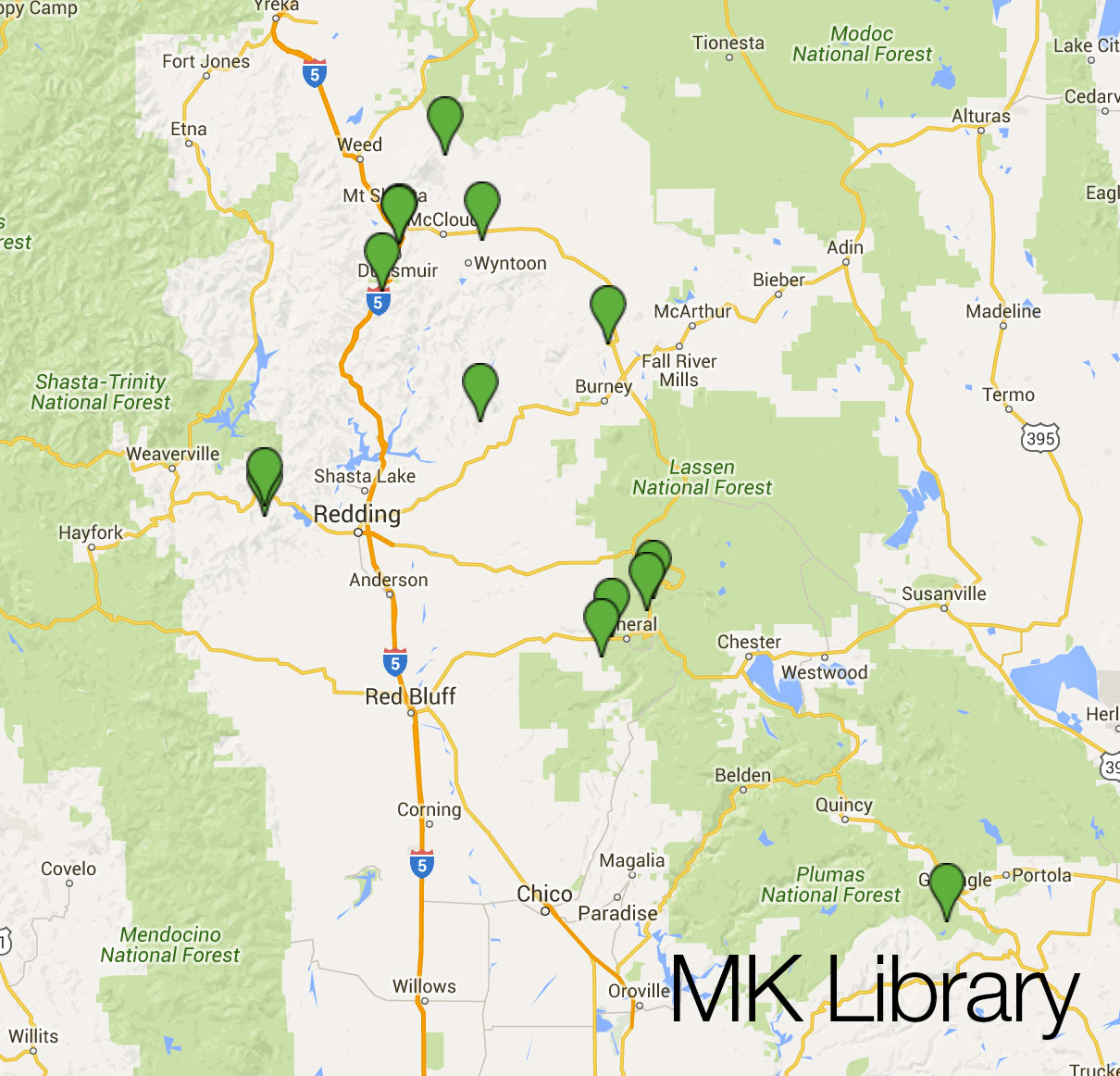 The process started by taking all of the waterfalls listed in the article and plotting them on a custom Google Map. I researched the blog commented waterfalls and some other sources to plot as well. I plotted the waterfall hikes into multiple layers and colors, sorting by ones to tackle this upcoming weekend versus future day trips.
Many of the listed waterfalls weren't feasible in a single weekend with many others and would require a separate day trip. I put those off for now. Along the way, I discovered several more waterfalls near ones already planned and added those to the trip, especially if they were quick hikes on the side of the road. In finding information on many falls, I found a lot of data lacking and inconsistent. Between random blogs, AllTrails, Yelp, TripAdvisor, I was able to piece together a lot of information for almost all the falls. Some falls still had absolutely no information available except for coordinates.
To throw a wrench in the plans, weather changed mid-planning to include rain and snow. I also realized some of the roads would be closed until they were cleared for the summer. I modified some of the planning around this. I was stubborn in my clothes and decided not to change what I already had packed.
As I input each individual waterfall into my custom map, I included:
Photo
Link to AllTrails if available
If no AllTrails, link to resources where additional info found
Miles from parking/trailhead to the actual falls
General city or location where the waterfall is located
Having all of this info quickly available made navigating and traveling to the next spot very easy.
Once all of the waterfalls had been plotted with their accompanying details which would be visited over the weekend, I then began ordering the points in order of travel. I used Maps to figure out travel time in between falls, and distance, to guess how many waterfalls could be fit into each day. I also made sure to download offline versions of Google Maps on my phone of all the areas I'd be traveling in, as I didn't expect much reception.
With the order of waterfalls setup, I then hopped on Airbnb and selected two locations that would make travel to the first waterfall of each day convenient. I ended up with a place in Susanville and a place in the town of Mount Shasta.
The plan was to drive to Susanville on Friday. This would allow for an early start at Lassen National Forest. On the way up to Susanville, I wanted to go to Frazier Falls at Plumas National Forest. Have I mentioned monkey wrenches yet? Amgen was coming through the departure date, which made actually leaving town way more difficult, due to traffic and road closures.
For Saturday, the following hikes were planned:
Mill Creek Falls
Bluff Falls
Battle Creek Falls (3 locations)
Deadhorse Falls
Potem Falls
Burney Falls
McCloud Waterfalls (3 locations)
Yes, you counted correctly. 11 waterfall hikes in 1 day. Mill Creek was a maybe due to weather conditions and a lot of unknowns.
Sunday was a little less ambitious, with a few longer hikes thrown in.
Brewer Creek / Ash Creek Falls
Mossbrae Falls
Hedge Creek Falls
Sweetbriar Falls
Whiskeytown Falls
Crystal Creek Falls
Ash Creek was a huge maybe. There wasn't an actual trail for portions and it was snowing. The decision to hike this would be made that morning, based on what the sky looked like and how I felt after the previous day.
Next up, it was time to go grocery shopping and ensure plenty of snack foods and beverages were to be had. I also made 1 gallon of cold brew coffee. Don't judge me, I know I have a serious addiction.
Waterfall Hikes Adventure Trip Planning Food
While the plan was to eat out for lunch and dinner, it was important to have plenty of snacking options in between hikes or during. I'd need a lot of energy to get everything done. I also thoroughly enjoy long hikes with wine and cheese at the end.
Waterfall Hikes Adventure Trip Planning Supplies
Having the right supplies is incredibly important. You'll notice a strong focus on tech here – comes with my personality. Making sure my phone can be quickly charged is incredibly important. I also use a battery bank for long hikes. I burn through a ton of battery taking photos and video. Also, I use location-tracking apps which certainly doesn't help. The battery bank is my insurance against getting lost and not having a way to get emergency help. A fast MicroSD card is imperative for on-the-fly video and photo recording – read my article the best MicroSD cards.
I prefer a brightly colored backpack for high visibility, in the rare chance I am lost and need someone to find me. I also don't want to get shot by someone hunting. I've always been thrilled with Osprey products. The reservoir makes carrying water a lot easier. I have considered getting a second and filling it with coffee. I included a cleaning kit, which you should be using if you use any sort of water reservoir. This ensures you don't taste algae or mold after a while. Also, I can't leave out socks! My absolute favorite socks are Darn Tough. They have been amazing for hiking, you can wear them several days in hot and cold, and my feet don't stink. Plus, they have a lifetime warranty if they wear out, replacements are sent for free.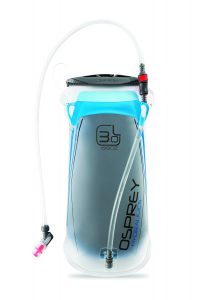 Phone Apps I Travel With
AllTrails (Quick research as needed)
Airbnb (Communication with hosts/lodging)
Calendar (Adding things to do so I don't forget)
Chrome (Research tool)
Dropbox (Sync photos/videos on the fly so if I lose my phone I don't lose everything, plus easy syncing to my computer)
Facebook (I like to do safety check ins so people know where I am)
Google Fit (Tracking my steps, and also keeps a map of my hiking routes)
Google Maps (Offline areas downloaded)
Groupon (Sometimes wins can be had when traveling in cities)
Maprika (Used for maps before Google had offline maps)
Messenger (More safety check ins)
Meetup (Can be a fun unique way to find local things to do)
The Weather Channel (I don't always dress appropriately)
Trip Advisor (Research tool)
Uber (Essential for getting rides)
Yelp (Check ins to keep track of places I visit and research tools)
YNAB (Expense tracking)
With supplies packed, accommodations booked, and waterfall hikes plotted, it was time to leave. All in all, I spent about two and a half days planning and researching this trip.
Part 2 is coming up with the actual adventures and stories of what happened.
About the Author
Latest Posts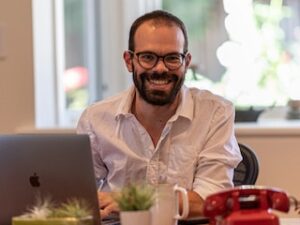 I strive to paint vivid landscapes with my words, bringing the magic of far-off lands and enchanting aromas to life for my readers. Combine passion for exploration and the art of gastronomy in an unending ode to the senses. When I'm not traversing the globe, I find solace in the earth beneath my fingertips, tending to my garden and working on projects around my verdant oasis. MK Library serves as a beacon, guiding fellow travelers and homebodies alike to embrace sustainability, nurturing both our planet and our souls with purpose. Full Bio.