The other day, I was scrolling through a notebook that I've been using for my to-do lists. I scrolled back a few extra pages and saw a doodle of our house design. This house layout ended up being very similar to how our house turned out, which is crazy thinking that we had that vision one year ago (late Feb/Early March 2015).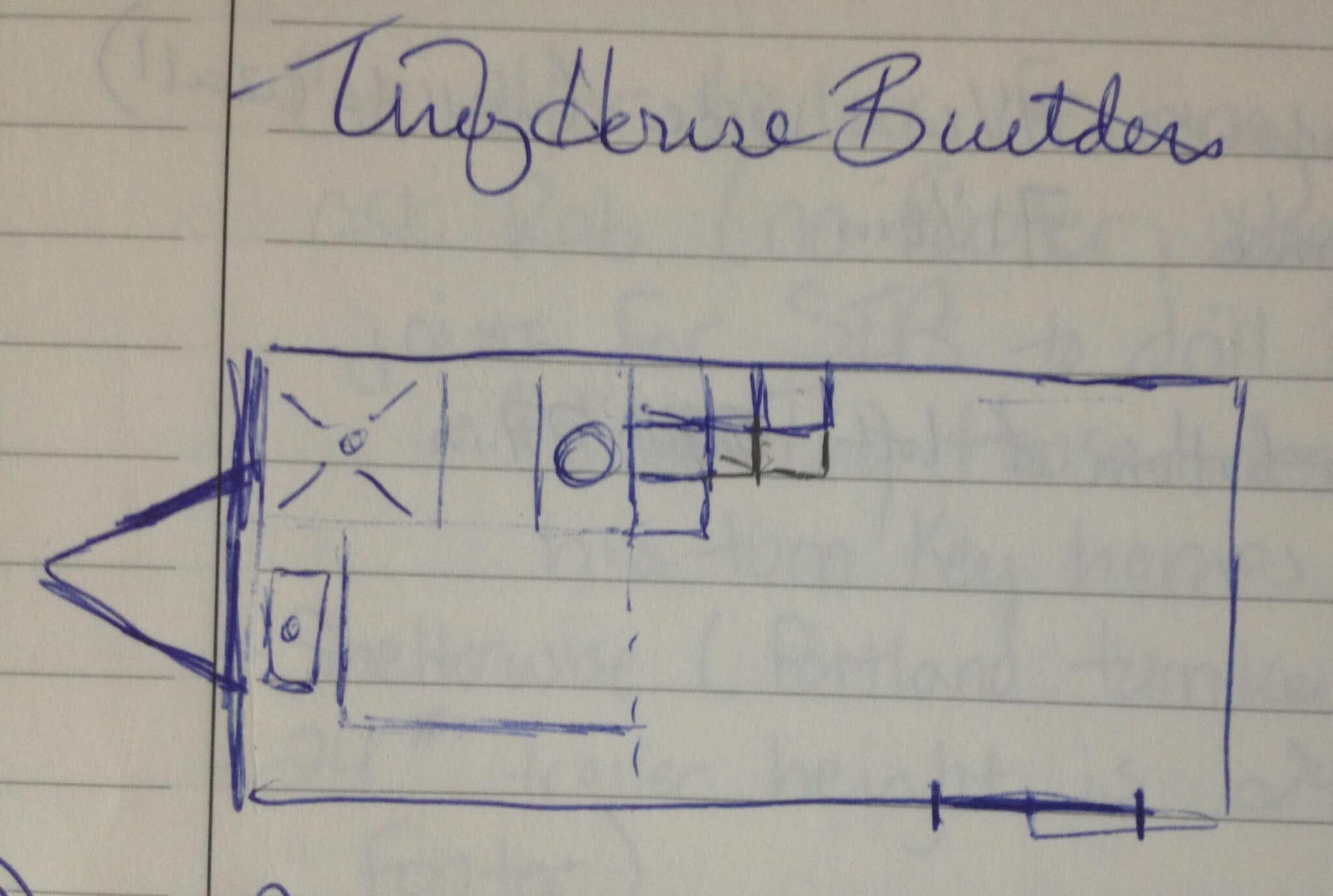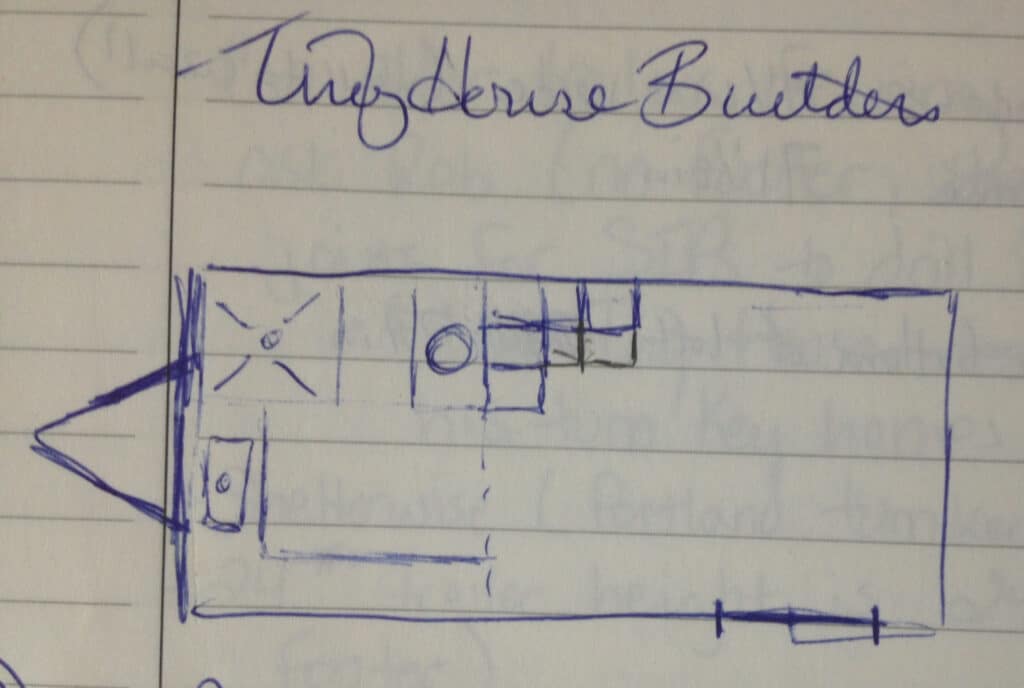 I showed Mrs. Epic the drawing I found and we kind of sat there in awe looking between our house and the drawing. The layout was nearly on point (with some minor changes to the stairs), but really not that much different. This first sketch evolved into many different iterations, with slight changes here and there.
We wanted something pretty crazy at first, but luckily we spoke with some constructions friends that advised us to change a few things. Initially we wanted a gable roof the whole way with a 2/12 pitch. Was going to be pretty dang difficult to get that one pulled off, so we opted for something different. But sketching it was fun!
Once we got a general idea of the layout we were after, we graduated to using Google SketchUp. Though we tweaked a few things before the final build, these SketchUp drawings show us getting closer to our tiny house vision.
We were so pumped when our tiny house trailer arrived in April 2015!
Josh and Shelley from *Tiny House Basics* delivered the tiny house trailer from Carson Trailers in Gardena, CA. The first morning we had it, we took a bunch of measurements so that we could move forward with making some real plans to attack the subfloor as all we had sketched out were based on manufacturer measurements. They ended up being pretty close for what we were told to actual measurements.
As soon as we had the actual measurements for our tiny house trailer, we played around in google SketchUp to map out our subfloor so we could get our subfloor in our tiny house trailer exactly as we wanted it to be. We anticipated that the subfloor would be relatively simple to complete.
Right before we had the trailer delivered, we spent a few weeks helping our friends, Justin and Melissa with their tiny house for their house which aired on Tiny House Nation. This helped us with motivation to move forward with our subfloor!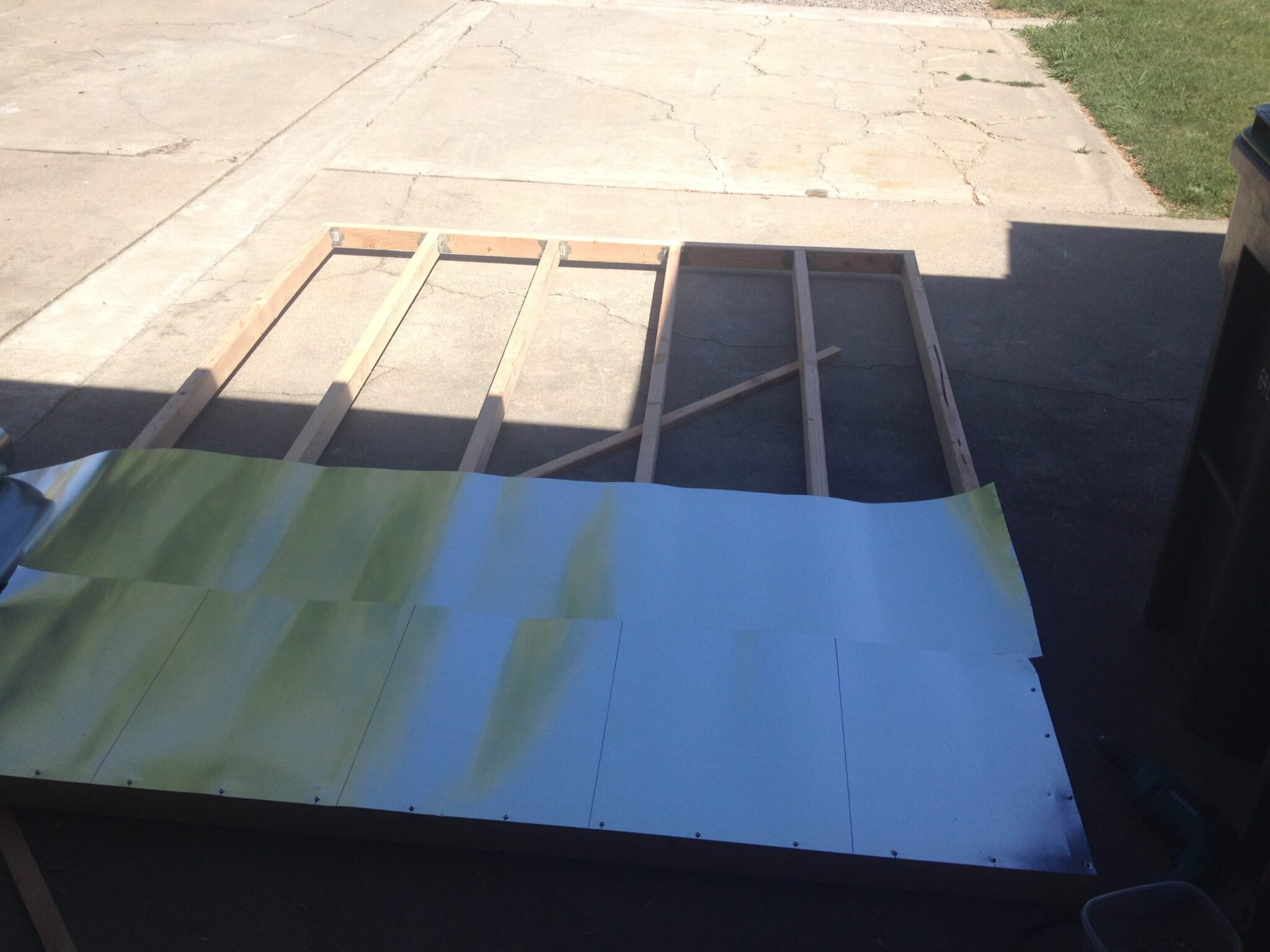 After the subfloor was built, we began the framing process. There aren't too many pictures of the building process because… well… we were too busy building the thing!
There were many times I wanted to quit on the build. I kept thinking, "we are pouring too much time, effort and money into this thing." But now that we're living in it, it feels right. Not only is it comfortable, but it's ours. It's home. This whole concept of vision is something I really need to apply in other parts of my life, too, with running, jobs, etc… And I need to constantly remind myself that we have come so far on this vision and now it is reality, and that other visions and dreams can become reality too!
If you want to have a tiny house or simplify your life, start by establishing your vision. Set yourself up for success by figuring out what steps need to be taken, and keep searching for inspiration to finish…even when things get hard and you feel like giving up.
About the Author
Latest Posts
The DIY Tiny House idea started in 2014. A complete DIY process, Will and Alicia did everything themselves from drawing up the plans, building the framework, electrical, plumbing, and finishing touches and appliance selections.
Over several years, they documented what it was like to live in a Tiny House, conducting very thorough research on how to solve the many issues and problems which come up. In 2019, they sold their Tiny House as their lives continued to evolve and change.
You can continue to follow the lives of Will and Alicia at @ironwillruns on Instagram.