This Facebook Marketplace phone number scam has been increasingly frequent during the holiday season. A person without a profile photo or anything on their profile will ask if an item is available, and then ask if they can call you.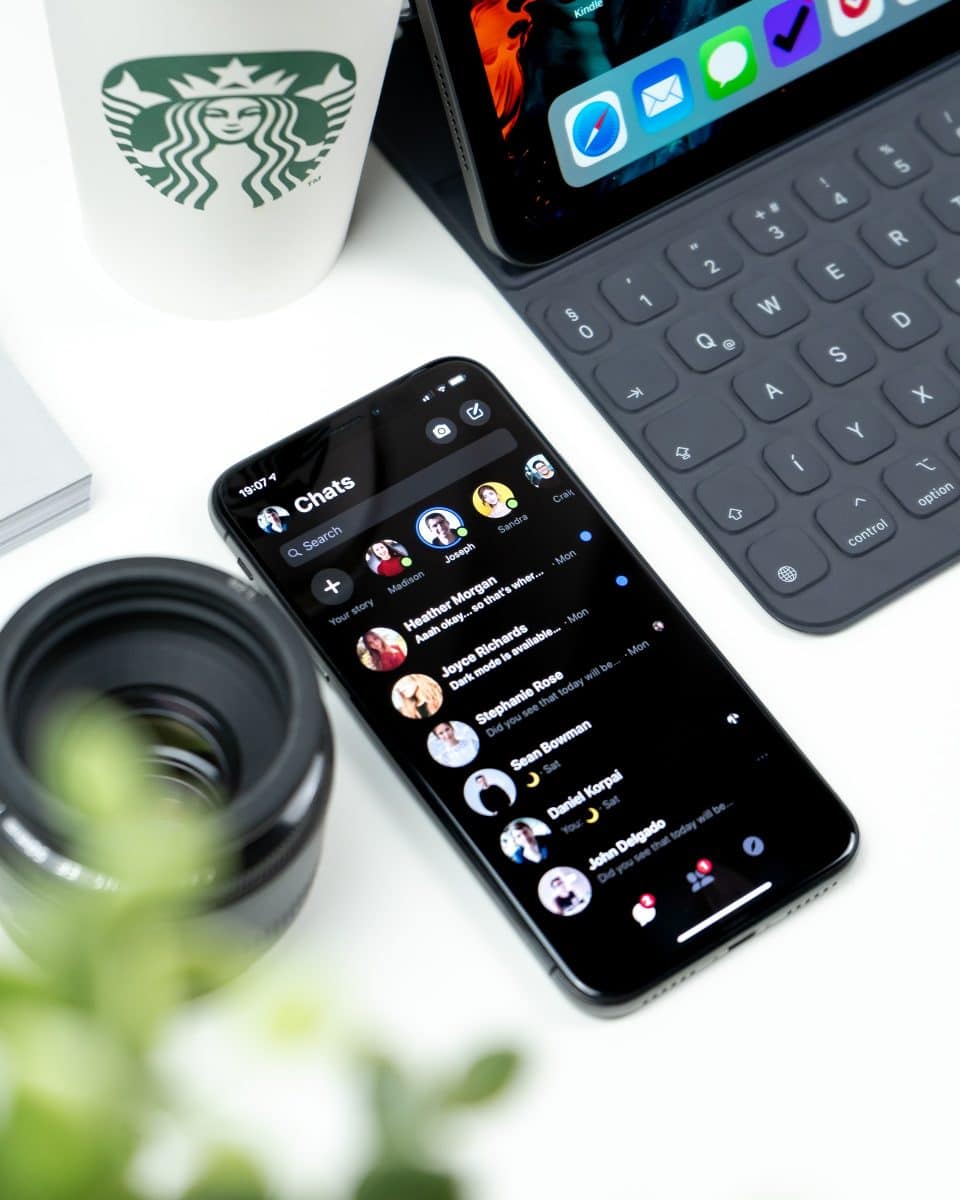 How You Will Get Scammed
You will get a text verification code or a prompt from one of your apps prompting you to approve. These scammers are taking your number and see if they can get access or recovery/reset your password to your Google, Apple, or banking accounts. Anything attached to the phone number you are about to provide or has 2FA.
Then, they will proceed to wreak havoc on your life.
Its not even worth calling or giving up your number to waste their time – once they have additional contact info on you, they will try over and over to get you to slip up.
How to Spot a Facebook Scammer
If you're unsure if you are being scammed, you can google the phone number or email the person on the other end has and see if anything comes up. In fact, that's how one of my other articles on a Parcel on Hold scam gets readers.
If the other person is pushing you to contact them through anything other than Facebook Marketplace/Messenger, that is a great indicator you're dealing with a scammer. If they want to talk on the phone? You can voice chat through Messenger.
If they want you to mail an item that is local pickup only. My method for this is to tell the person its only local pickup, but if they pay in advance the correct amount, I will mail it to them. Scammers may want to pay in gift cards or "overpay" which will end up getting them their money back. I've had a few legit people agree to pay the amount in advance in order for me to send it. The legitimate folks are going to be wary or cautious that YOU aren't the scammer.
If you are being rushed into doing something right now. Its pretty normal for people not to respond or be available because they are working, taking care of family, etc. If someone messaging you is creating an emergency or urgency, its probably because they want to scam you. Of course, it might just be you're selling something that someone just broke their own copy of and need it replaced. Ask for a photo of the broken thing.
Phone Scam Example #1
Ema
Is this item still available?Enter
You sent
yes it is. located in [neighborhood], off [freeway exit]
Ema
can i call you?
You sent
sorry, dont do phone calls, just messages through here
After this, the scammer doesn't respond.
Phone Scam Example #2
Is this item still available?Enter
You sent
yes it is
Tina J.
Ok Send your cell phone number and address…I will pick up it.
You sent
I like to keep communication on here. location area is [neighborhood]. are you available this afternoon to get it?
Tina J.
OK, please text your phone call number I'll contact you.
This scammer had a single profile photo, and nothing else.
As you can see, as soon as I mention I'm not interested in giving up the number, they move on to someone else who doesn't know better.
These messages will often inundate your notifications as soon as you list a new item in the marketplace. I haven't gotten any of these on items I've had up for a while.
And realistically, most people who are legitimate don't want to do phone calls anyways. Messaging through Messenger is much easier and preferred. I've probably only had two people ever who actually wanted a phone call, and they were much older, and very obviously not scammers based on profiles, way they texted, and mannerisms.
I thought it was fishy when they ask for my phone number instead of my address. "She" said it's for her protection and needs me to tell her the six-digit code to confirm my post is not a scam. I gave her my [Google Voice] number and she said it didn't work and ask if I could give her another number. I then checked her profile, it was like a brand new profile with no post. I also got another message from another potential buyer. Same thing as for my number. I just straight-up ignored it. It was also a blank profile account. Watch out for these social engineering/fishing scammers.
I'm new to this, I put up an item yesterday and only 20 minutes later someone messaged me. They asked for my number, and naively I gave it out right away, hoping to better coordinate.
But then the person asked for verification via Google Voice and I knew it was a scam. I cannot post links here but there is plenty of info on this online, and the English was also broken. I told the likely scammer I don't do verification, they'll just have to take the chance and show up if they're interested in the item. Of course, the person immediately stopped messaging me. But while their scam didn't work completely, they still got my number.
Many may not know this but scammers can do a surprising amount with just a phone number. Again, look it up. That combined with your name (fortunately I have a pseudonym on my account) and any other information available for viewing on your account can help them find other info on you and do real damage.
So maybe do a little vetting before giving out numbers, make sure they're truly interested first. If only in their second message they want to take you off the app, thats a cause for suspicion IMO.
Or just don't give out your number, even if it's easier to coordinate. This may lose you a sale occasionally, but at least you're safeguarding your information better.
Phone Scam Example #3
Unfortunately, one person already gave out their number. Fortunately for us, they screenshotted the interaction and verification request.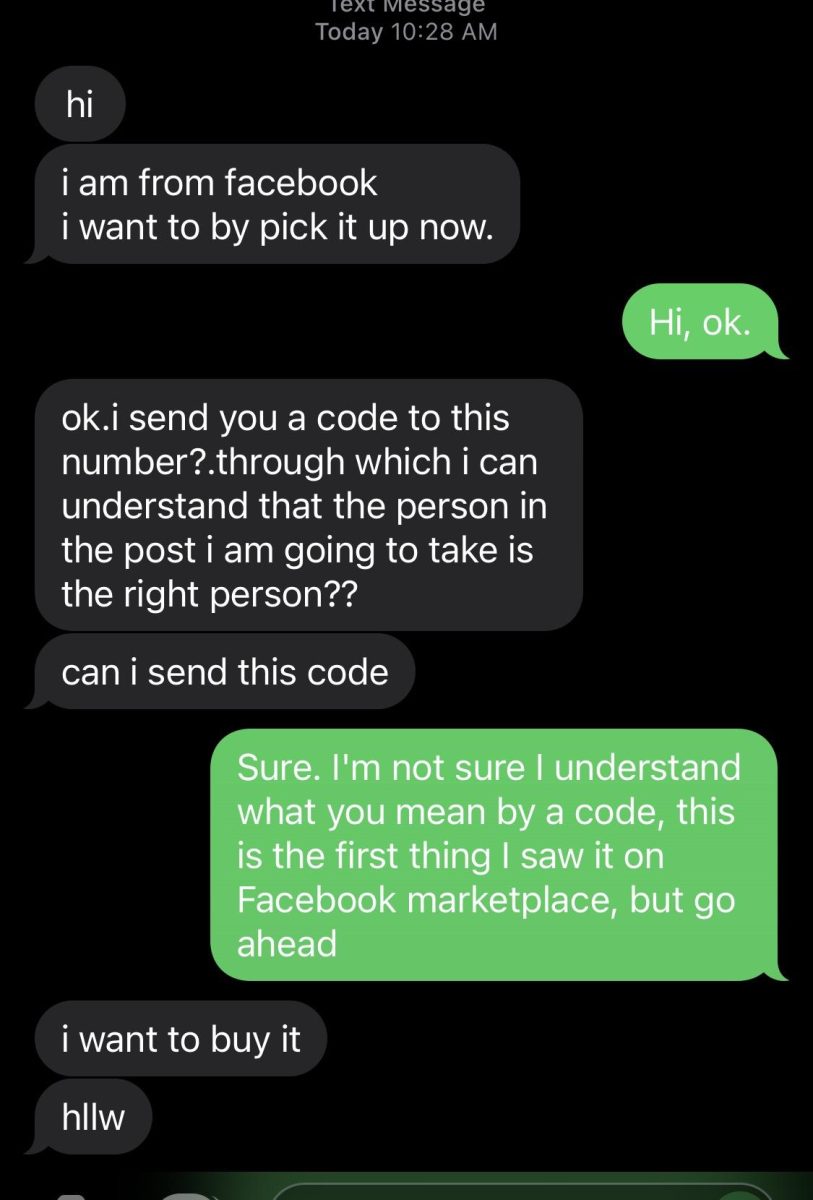 Phone Scam Example #4
The Best Way to Deal With Scammers
Report/block them and stop responding. Its as simple as that. And share this article with your friends.
I strive to paint vivid landscapes with my words, bringing the magic of far-off lands and enchanting aromas to life for my readers. Combine passion for exploration and the art of gastronomy in an unending ode to the senses. When I'm not traversing the globe, I find solace in the earth beneath my fingertips, tending to my garden and working on projects around my verdant oasis. MK Library serves as a beacon, guiding fellow travelers and homebodies alike to embrace sustainability, nurturing both our planet and our souls with purpose. Full Bio.