The Blood and Sand cocktail may have an intense name, but it tastes similar to a sophisticated mimosa. Fresh blood orange juice, sweet Vermouth, and Heering cherry liqueur create a balanced and uniquely-refreshing cocktail with hints of cherry and tart citrus. Its blood-red color perfectly lends itself to an adult Halloween get-together.
In search of more Halloween-themed cocktail ideas? Try the tart and refreshing Fallen Diablo cocktail or the light and fragrant Hocus Pocus cocktail.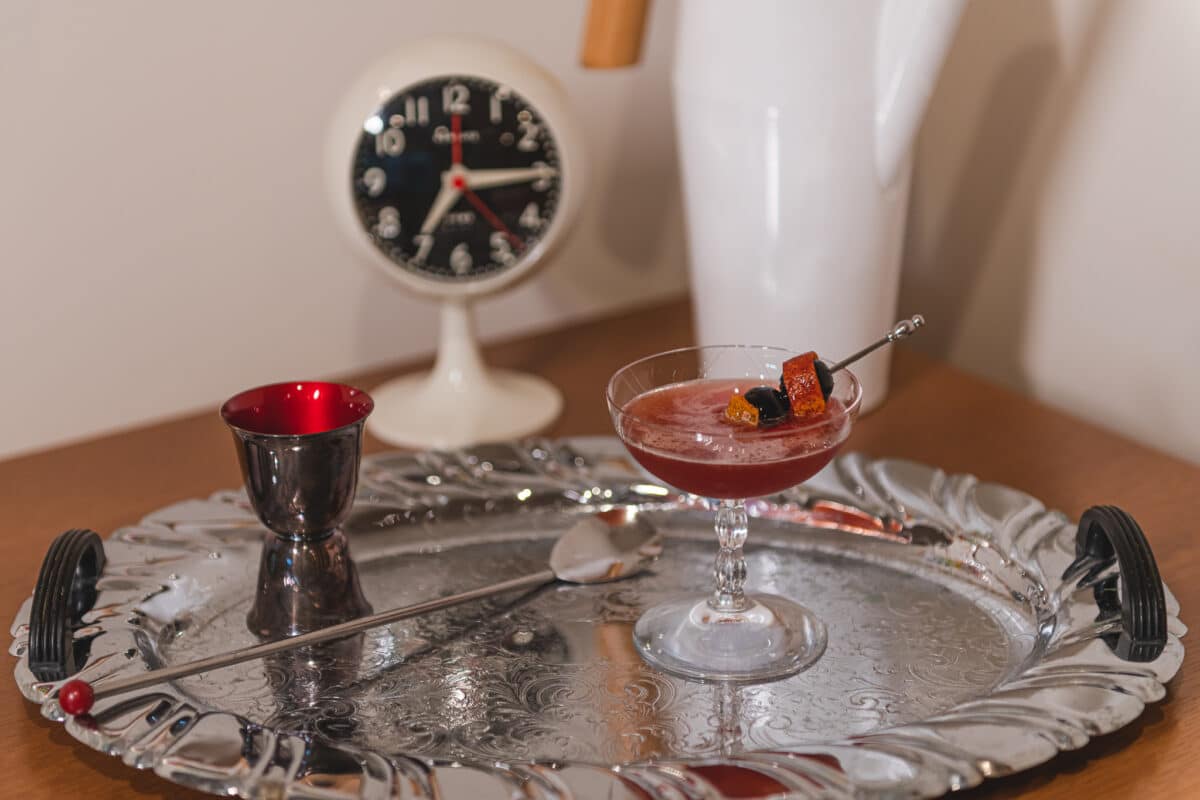 The Blood and Sand cocktail was created to promote its namesake, Rudolph Valentino's 1922 film about a great matador. Originally, the red Cherry Heering was meant to represent the "blood" and orange juice, the "sand." I'd like to think substituting blood-orange for the original recipe's plain orange juice only adds to the dramatic symbolism.
So, why do some bartenders avoid this historic cocktail?
Most people point to the equal-proportioned yet overpowering orange juice as being a major downfall. Some say that it all comes down to bartending technique. I like to think it is the use of rarely used ingredients taking up shelf space and a lack of orders.
I've made this cocktail with both regular orange juice and various cherry liqueurs, but the breakthrough came when I was finally able to prepare it during blood orange season. Now, blood orange juice won't necessarily make or break the recipe, but it does change the overall flavor for the better. Too much regular orange juice and you risk turning this cocktail from a Blood and Sand into a Screwdriver.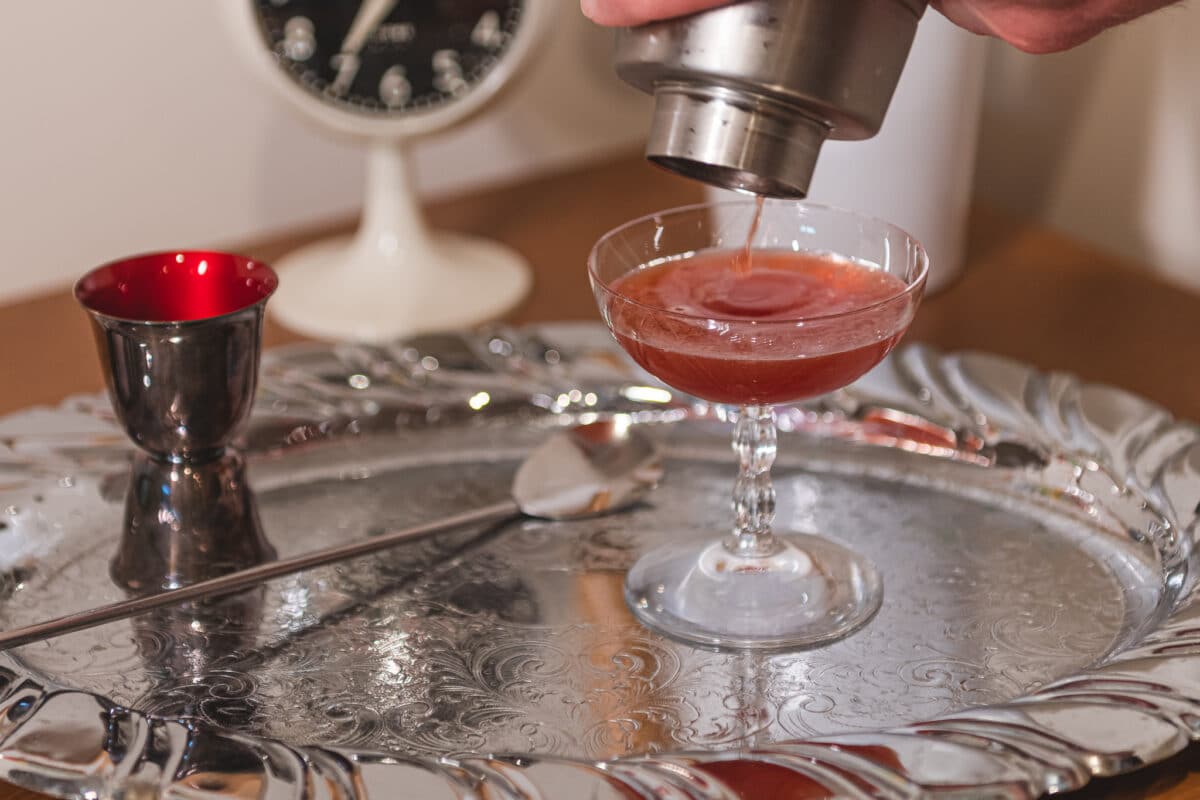 Elevating the Blood and Sand Cocktail
One of the important ingredients to stay true to is Heering Cherry Liqueur. On its own, the cherry liqueur tastes thick and medicinal, somewhat like Robitussin. In the Blood and Sand cocktail, however, it is absolutely outstanding.
If you cannot find Heering Cherry Liqueur anywhere, the only substitute I've found which maintains a balanced flavor is Luxardo Cherry Sangue Morlacco.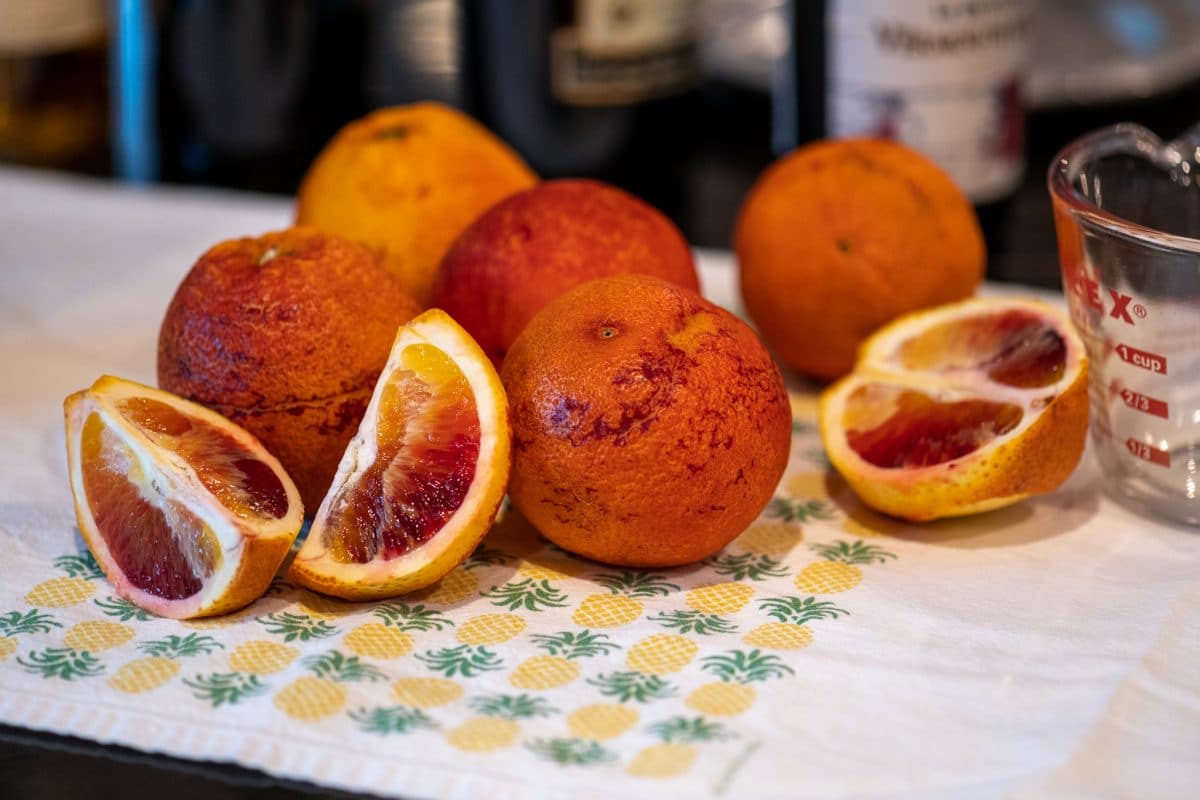 I like to make this cocktail for Halloween and the end of fall/beginning of winter, when Blood Oranges are in season and available in store. If you must use store-bought orange juice, go for the kind with pulp. I've found the texture of pulp, whether from fresh or store-bought orange juice, makes a world of difference.
After testing my own Blood and Sand variations and ordering the cocktail at a variety of high-end craft cocktail establishments, I've come up with this well-balanced recipe. Enjoy!
Blood and Sand Cocktail
The Blood and Sand cocktail combines fresh blood orange juice, sweet Vermouth and cherry liqueur to create a unique and refreshing cocktail. I like to think of this cocktail as a sophisticated mimosa.
Equipment
Martini glass

Cocktail pick
Ingredients
1/2

oz

Blended Scotch

Oban 14 is my preference

1/2

oz

Blood Orange juice

Freshly squeezed. Regular orange juice to substitute.

1/2

oz

Cocchi Sweet Vermouth

Can substitute with Cynar 33 for less sweetness (My favorite variation)

1/2

oz

Heering Cherry liqueur

Can substitute with Luxardo Cherry Sangue Morlacco

1

Blood orange

Peel or slice for garnish

1

Cherry

Luxardo or other aged brand
Instructions
Combine scotch, blood orange juice, vermouth, and cherry liqueur in a shaker filled with ice.

Shake vigorously for about 15 seconds, enough to showcase a nice froth on top after pouring.

Strain into a martini glass and garnish with blood orange peel and cherry. Serve.
Nutrition
Serving:
1
g
Calories:
105
kcal
Carbohydrates:
10
g
Protein:
1
g
Fat:
1
g
Sodium:
1
mg
Potassium:
53
mg
Fiber:
1
g
Sugar:
9
g
Vitamin A:
60
IU
Vitamin C:
14
mg
Calcium:
9
mg
Iron:
1
mg
Tried this recipe?
Let us know how it was – tag @themklibrary on the socials!
I strive to paint vivid landscapes with my words, bringing the magic of far-off lands and enchanting aromas to life for my readers. Combine passion for exploration and the art of gastronomy in an unending ode to the senses. When I'm not traversing the globe, I find solace in the earth beneath my fingertips, tending to my garden and working on projects around my verdant oasis. MK Library serves as a beacon, guiding fellow travelers and homebodies alike to embrace sustainability, nurturing both our planet and our souls with purpose. Full Bio.