The Vegan Whiskey Sour cocktail takes a traditional whiskey sour and turns it into a crisp, refreshing vegan cocktail using aquafaba instead of egg whites. This vegan-friendly version gives you the same deliciously tart cocktail experience.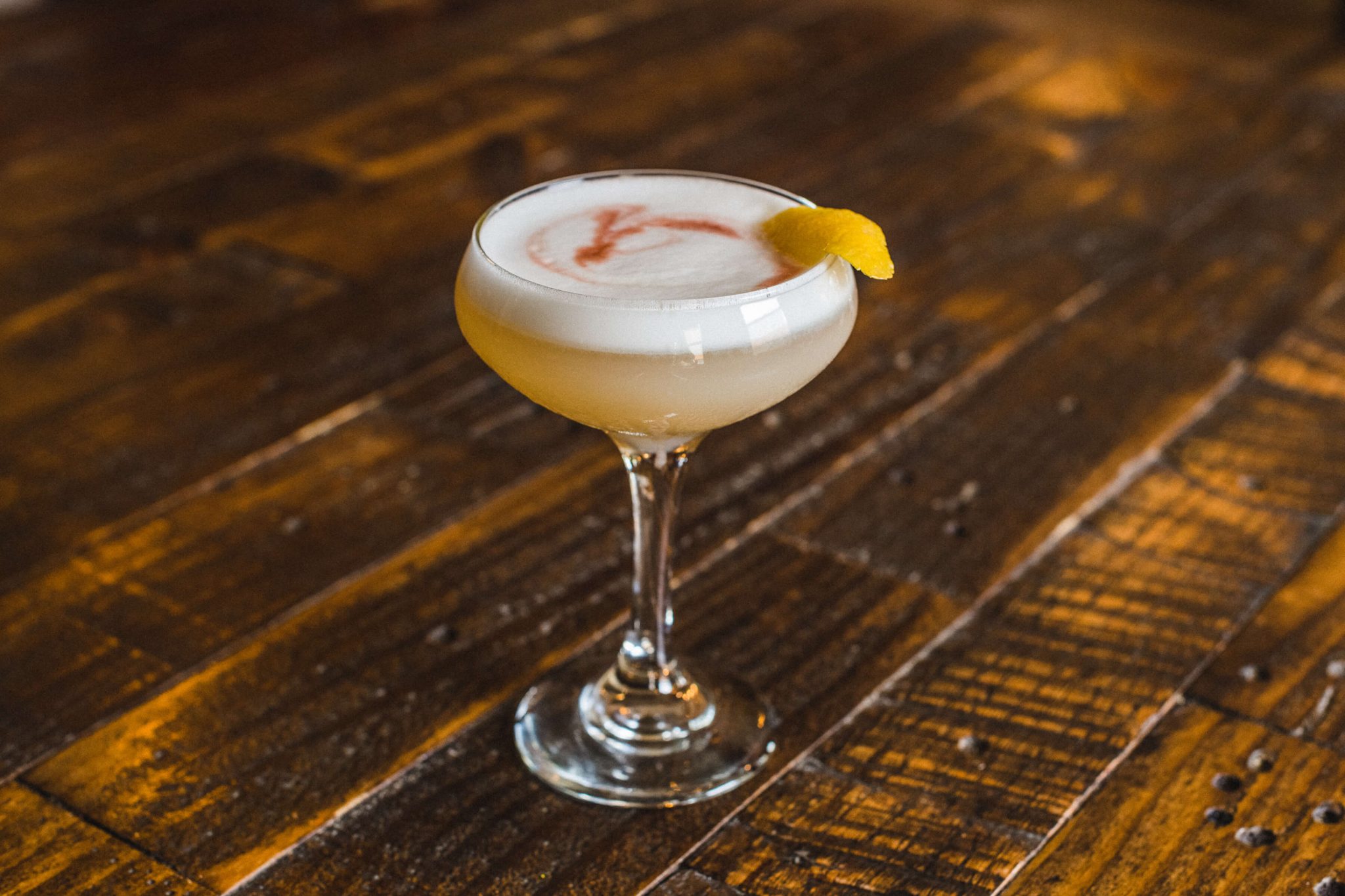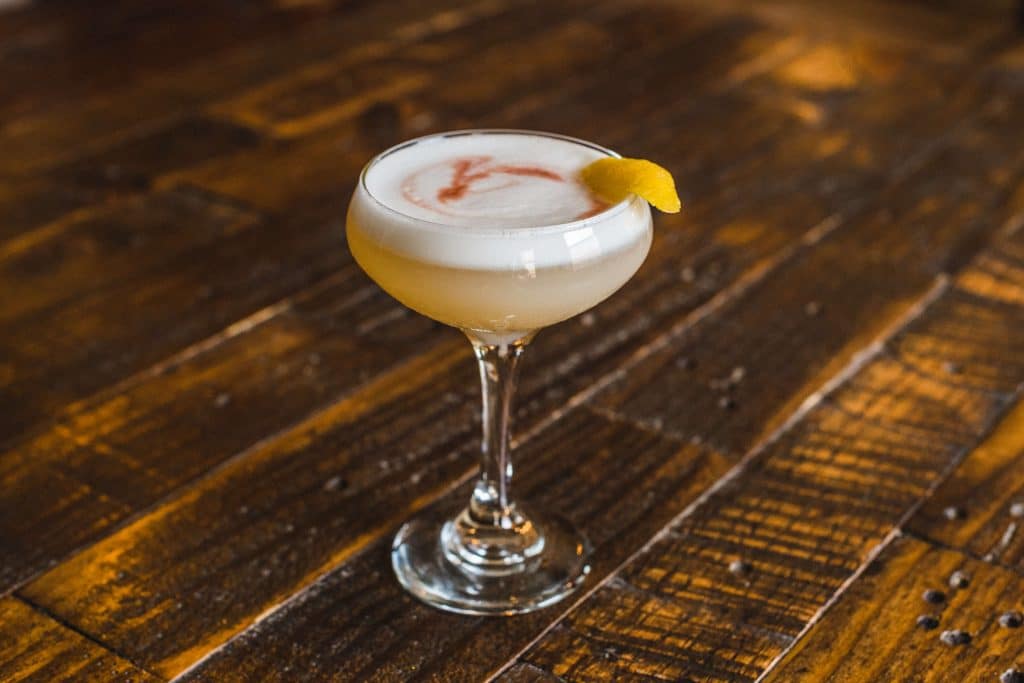 The original whiskey sour has its roots in the 1862 book, The Bon Vivant's Companion, one of the first published bartending guides. Using egg whites, lemon, and sugar, the recipe gave inspiration to a whole family of whiskey based sour cocktails. This cocktail is based off the Midtown Sour cocktail recipe, created by Kupros Craft House in Sacramento, CA. Kupros continues to reimagine whiskey sours into the world of vegan cocktails.
Whiskey Sour Recipe No Egg
This vegan version utilizes aquafaba, the liquid from a can of chickpeas. The liquid has a bit of starchiness and works as a neutral tasting binder, and can be used as a substitute for egg whites. Shaken vigorously with other cocktail ingredients, it provides a very stable foam.
Behind the scenes observations: I had one of these Midtown Sours sitting on the counter for over 30 minutes, taking photos and recording video with Keegan, while the foam on top remained very stable. This was impressive in comparison to egg whites and their rate of settling.
Next time you're in Midtown Sacramento, head on over to Kupros Craft House:
1217 21st St, Sacramento, CA 95816 – check their website for current hours and menu offerings or follow their Instagram @kuproscrafthouse.
Aquafaba 101
Shake an unopened can of chickpeas. Drain the chickpeas through a fine-mesh strainer into a bowl. Put the chickpeas aside for the hummus you're going to make later. Or maybe a bean salad. I vote for hummus. Gently stir the aquafaba – this ensures starches are evenly distributed for peak foamyness in the cocktail.
Storing aquafaba works best when frozen. I like to freeze 1oz portions in ice cube trays, then store in a ziplock bag once frozen. Previously frozen aquafaba whips just as perfectly as the fresh liquid does. Fresh aquafaba can be safely stored in the refridgerator for one week.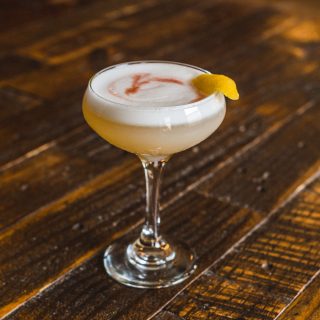 Vegan Whiskey Sour Cocktail
This Vegan Whiskey Sour Sour cocktail recipe, created by Kupros Craft House in Sacramento, CA, takes on the traditional whiskey sour and turns it into a crisp refreshing vegan cocktail using aquafaba.
Ingredients
1

oz

Simple Syrup

1

oz

Aquafaba

1.5

oz

Lemon Juice

Freshly squeezed

2.5

oz

Whiskey

White Devil Rye mash

1

cup

Ice

Cubed

1

dash

Angostura Bitters

1

whole

lemon

For lemon twist
Instructions
Add simple syrup, aquafaba, whiskey to an empty cocktail shaker.

Dry shake without ice 5-10 seconds, depending on your shaker prowness.

Add ice to the shaker, then shake vigorously again for 10 seconds.

Strain into a coupe glass.

Dash the angostura bitters on top.

Garnish with a lemon twist and serve.
Nutrition
Serving:
1
g
Calories:
268
kcal
Carbohydrates:
24
g
Protein:
1
g
Fat:
1
g
Saturated Fat:
1
g
Sodium:
29
mg
Potassium:
44
mg
Sugar:
22
g
Vitamin C:
16
mg
Iron:
1
mg
Tried this recipe?
Let us know how it was – tag @themklibrary on the socials!
Try aquafaba with my other favorite cocktail, the Pisco Sour!
About the Author
Latest Posts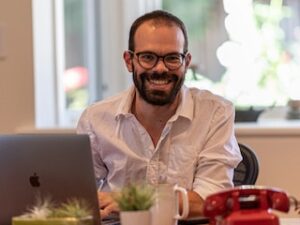 I strive to paint vivid landscapes with my words, bringing the magic of far-off lands and enchanting aromas to life for my readers. Combine passion for exploration and the art of gastronomy in an unending ode to the senses. When I'm not traversing the globe, I find solace in the earth beneath my fingertips, tending to my garden and working on projects around my verdant oasis. MK Library serves as a beacon, guiding fellow travelers and homebodies alike to embrace sustainability, nurturing both our planet and our souls with purpose. Full Bio.