The wet and rainy winter this year in California has made my backyard greener than ever. It also means my lawn has grown into a miniature jungle. The kids from "Honey I Shrunk the Kids" wouldn't stand a chance out there! Luckily, Toro kindly sent me their new 60V Max Stripe™ Dual-Blades Self-Propelled Mower and 60V Max Brushless String Trimmer to tame my backyard wilderness. Read on to learn more about my experience using these Toro yard tools.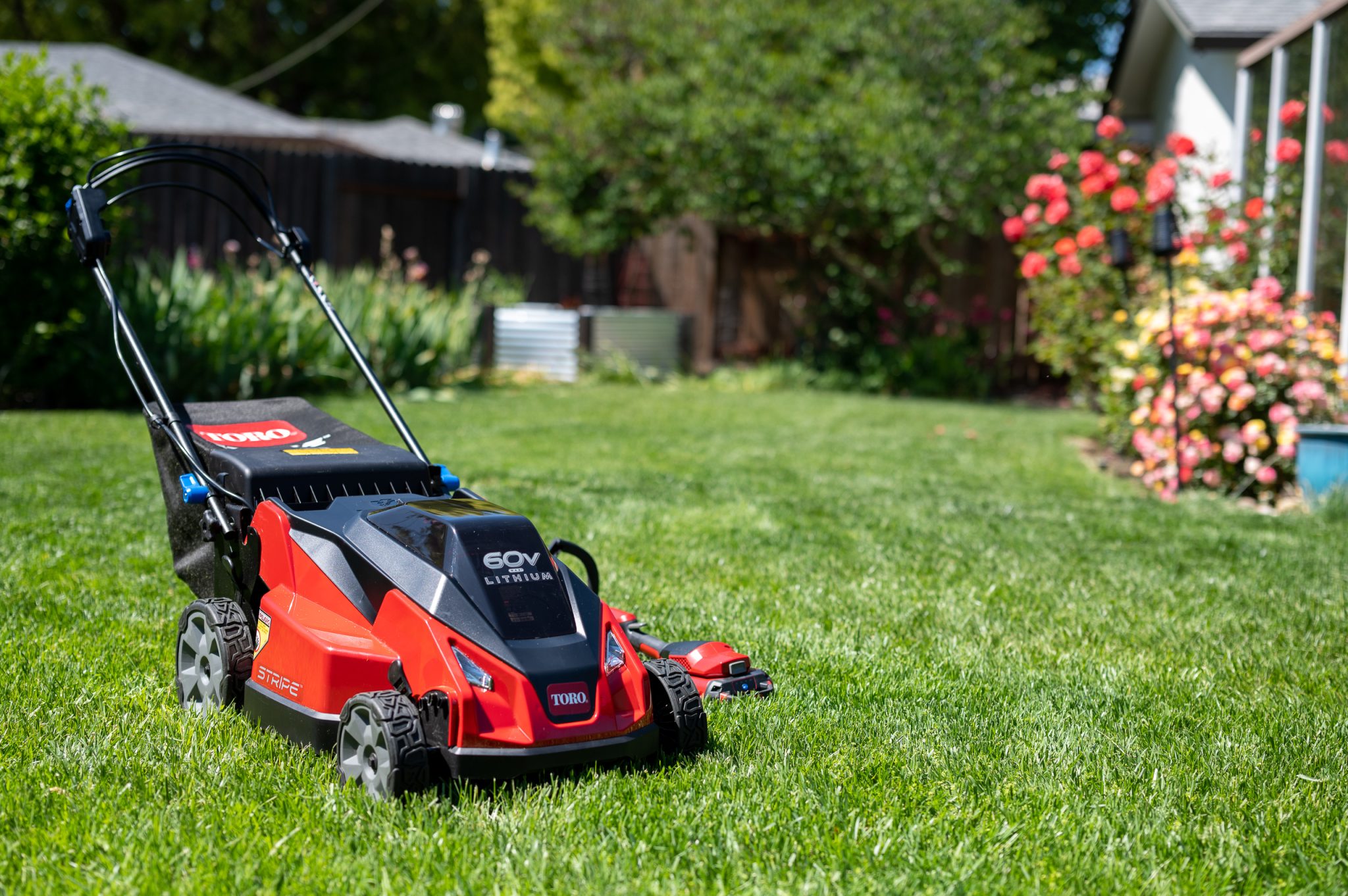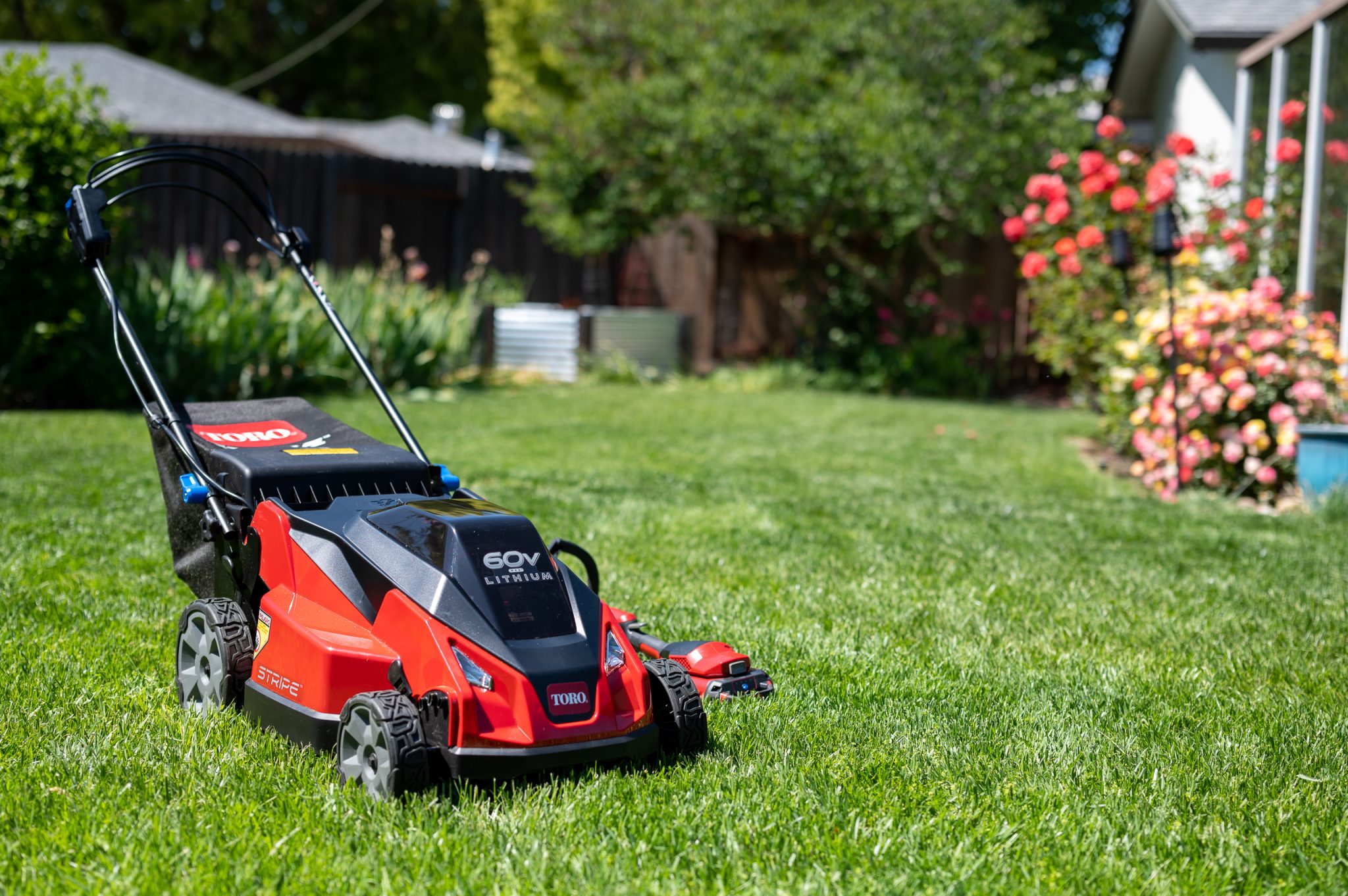 This post is sponsored by Toro as part of their Summer of Stripes Campaign.
Toro 60V Max Mower and Trimmer
Unboxing and assembling my 60V Stripe Mower and Trimmer was simple and painless. After a quick charge of the interchangeable lithium battery, I was ready to start the entire yard maintenance process.
The first thing I noticed on my initial run through the grass was how lightweight the mower is compared to other battery-powered mowers I've had in the past. It glided nicely through the thick grass blades, and the self-propel and adjustable speed control knob helped me maintain a straight and steady line without breaking a sweat.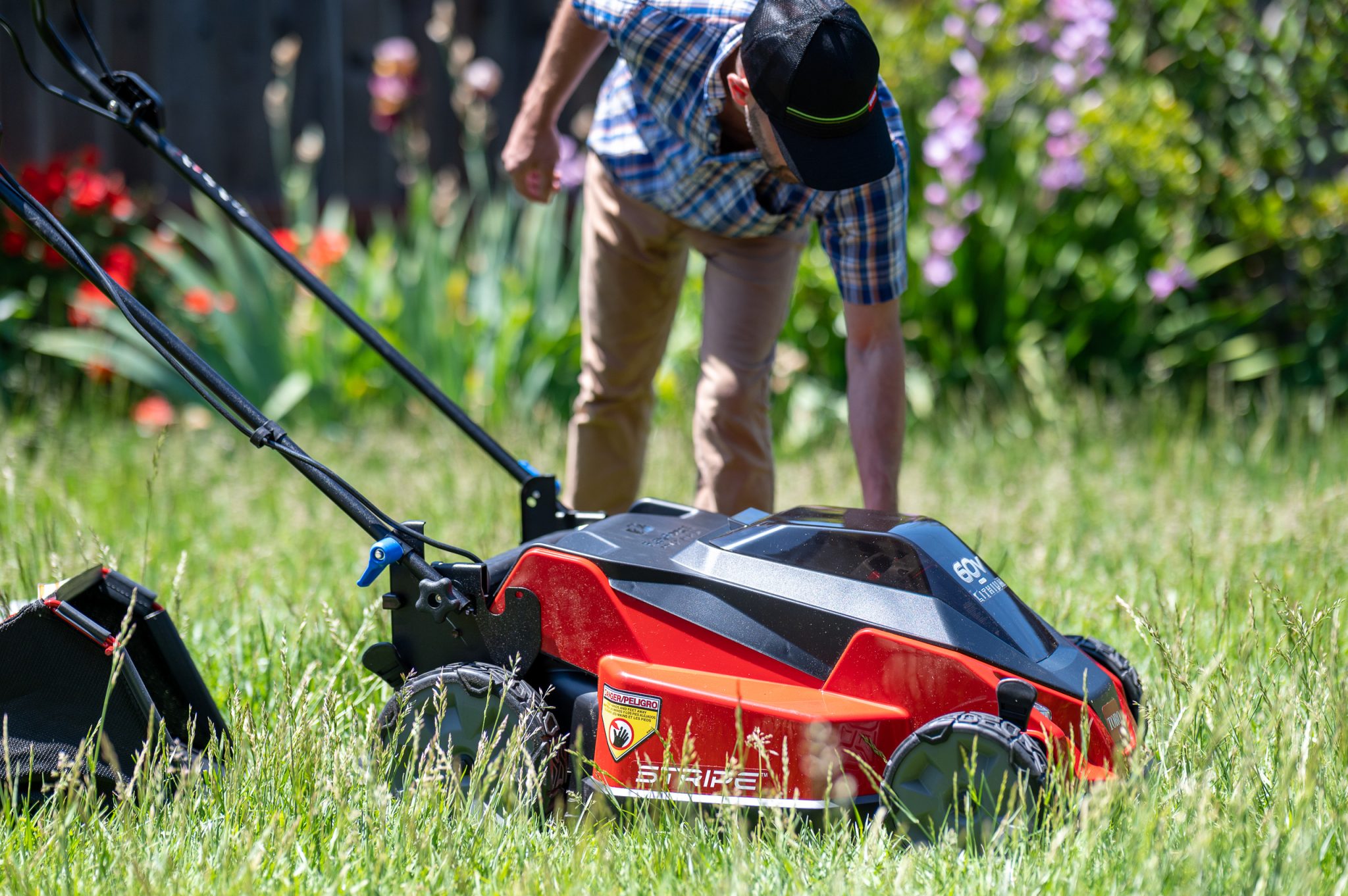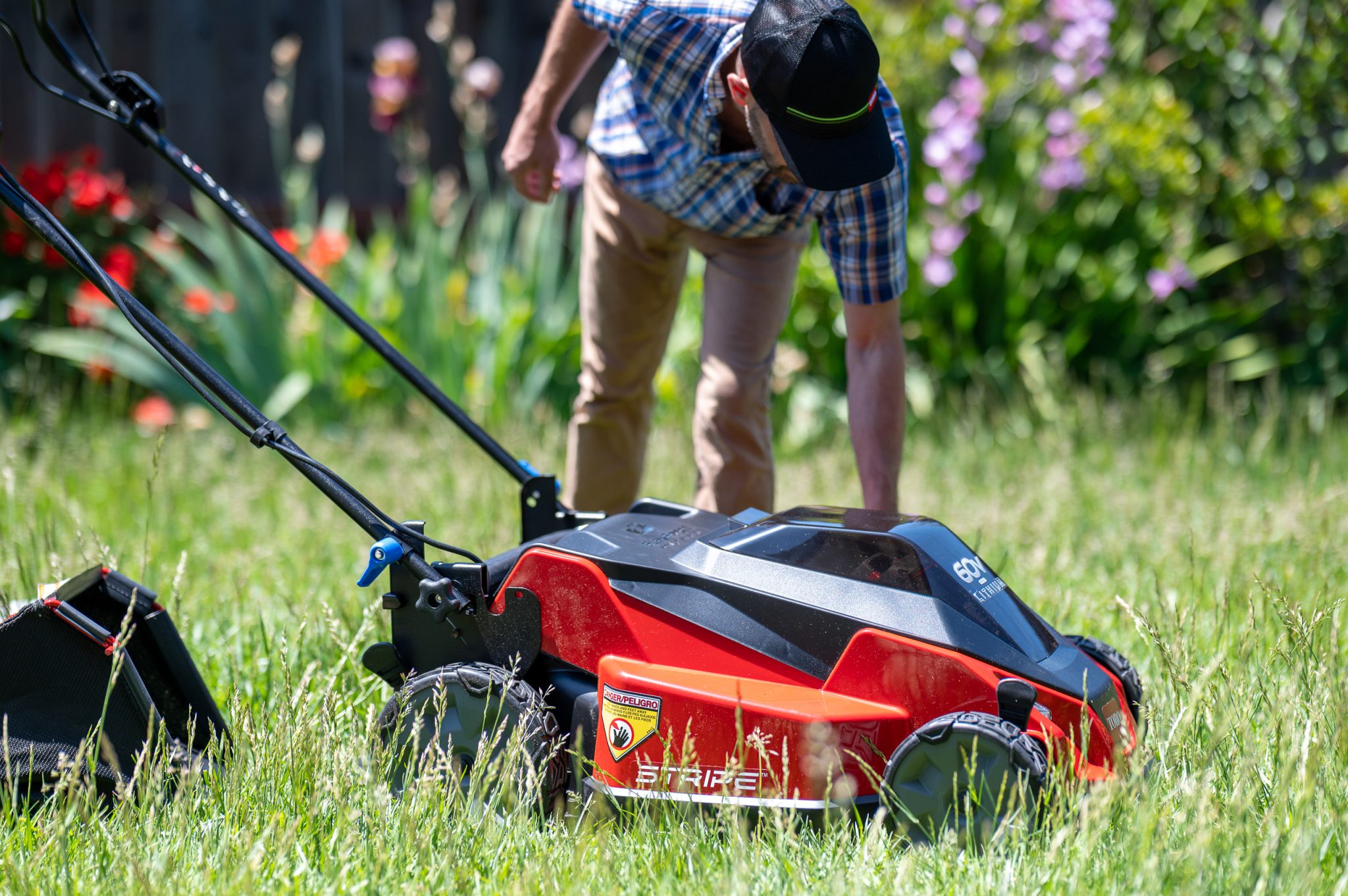 Of course, one of the best things about freshly trimming your lawn is taking a step back to admire the clean stripes you've created. With its built-in roller, you'll clearly see the epic design you've left in your grass. You may even make a neighbor or two envious of your perfectly striped yard. A couple of added benefits of this mower include the dual blade mulching capability and LED lights for precise mowing. After I finished with the bulk of the lawn, it was time to clean up the edges with Toro's 60V trimmer.
With just over 60 minutes of runtime on the included battery, I knew I had plenty of charge left after mowing to power the trimmer. This interchangeable Flex-Force Power System makes life easy as I rotate between Toro battery-charged tools. The trimmer worked like a breeze and provided those razor-clean lawn edges that I was hoping for. Overall, both Toro yard tools worked wonderfully and made my backyard clean-up day a breeze. After I was done cleaning up, I had plenty of time to admire my neighbors admiring my newly-striped lawn. 😉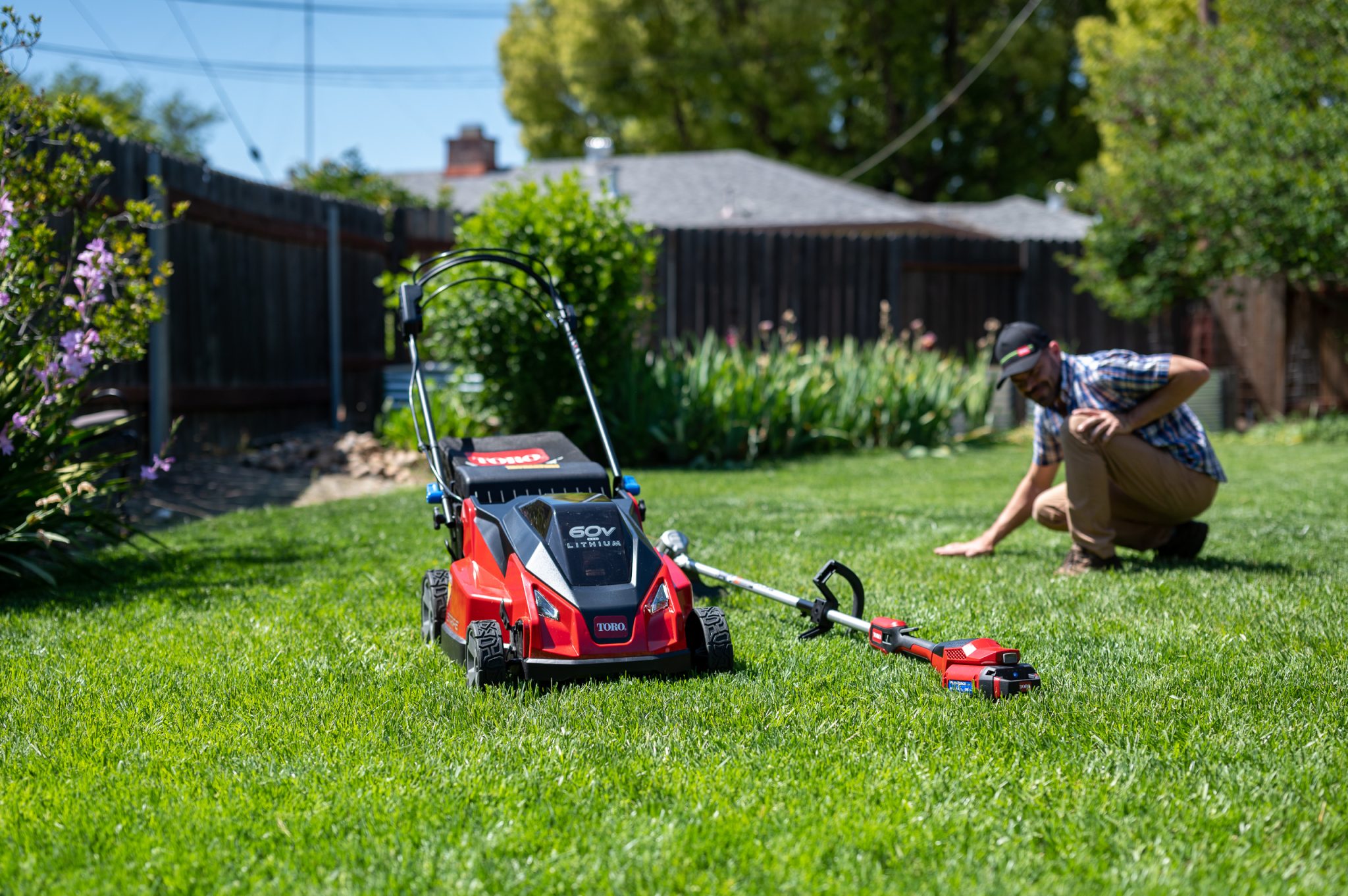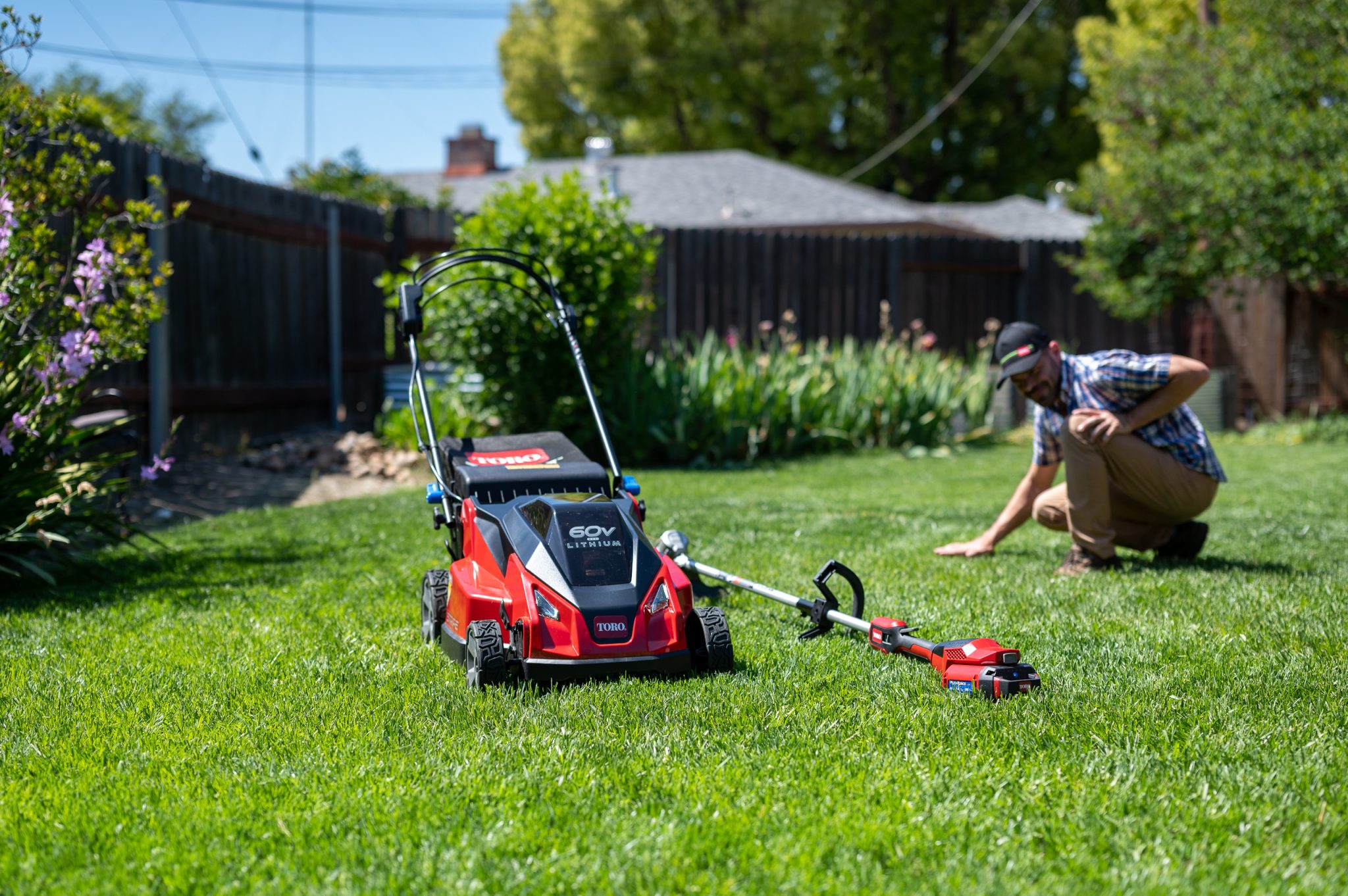 Before you get lost in your own front or backyard jungle, head on over to Toro.com or your local Home Depot to purchase these quality battery-charged outdoor tools! Get $20 off select Toro 60V handheld tools through 5/31 and save even more if you purchase tools during their Spring Sales Event.
Sweepstakes Details:
Enter Toro's Summer of Stripes Sweepstakes by 5/25 for a chance to win a suite of Toro 60V tools. If you use my referral code "Michael" when entering, it doubles your chances of winning!
Toro's Sweepstake prize pack will include each of the following Toro 60V tools:
Toro 60V Portable Portable package and a 60V Max Stripe Mower
21623 – 60V Max Stripe Mower
51822 – Leaf Blower
51836 – Attachment Capable String Trimmer
88710 – Attachment Stick edger
88715 – Attachment Cultivator
88714 – Attachment Pole Saw
51850T – Chainsaw
51840T – Hedge Trimmer
1 Toro branded Babbleboxx with all contents
I strive to paint vivid landscapes with my words, bringing the magic of far-off lands and enchanting aromas to life for my readers. Combine passion for exploration and the art of gastronomy in an unending ode to the senses. When I'm not traversing the globe, I find solace in the earth beneath my fingertips, tending to my garden and working on projects around my verdant oasis. MK Library serves as a beacon, guiding fellow travelers and homebodies alike to embrace sustainability, nurturing both our planet and our souls with purpose. Full Bio.