Exploring the hidden gems of Florence is an experience like no other. From centuries-old monuments and renowned museums to stunning architecture that has earned it the nickname "the Athens of the Middle Ages," this picturesque city is home to some of Europe's most impressive sights. Whether you're planning your first visit or a repeat trip to Italy, there are plenty of must-see attractions, especially in Florence, that simply can't be missed! Get ready for wanderlust as we take you on a virtual tour revealing the top things to visit on your next trip to this Italian city.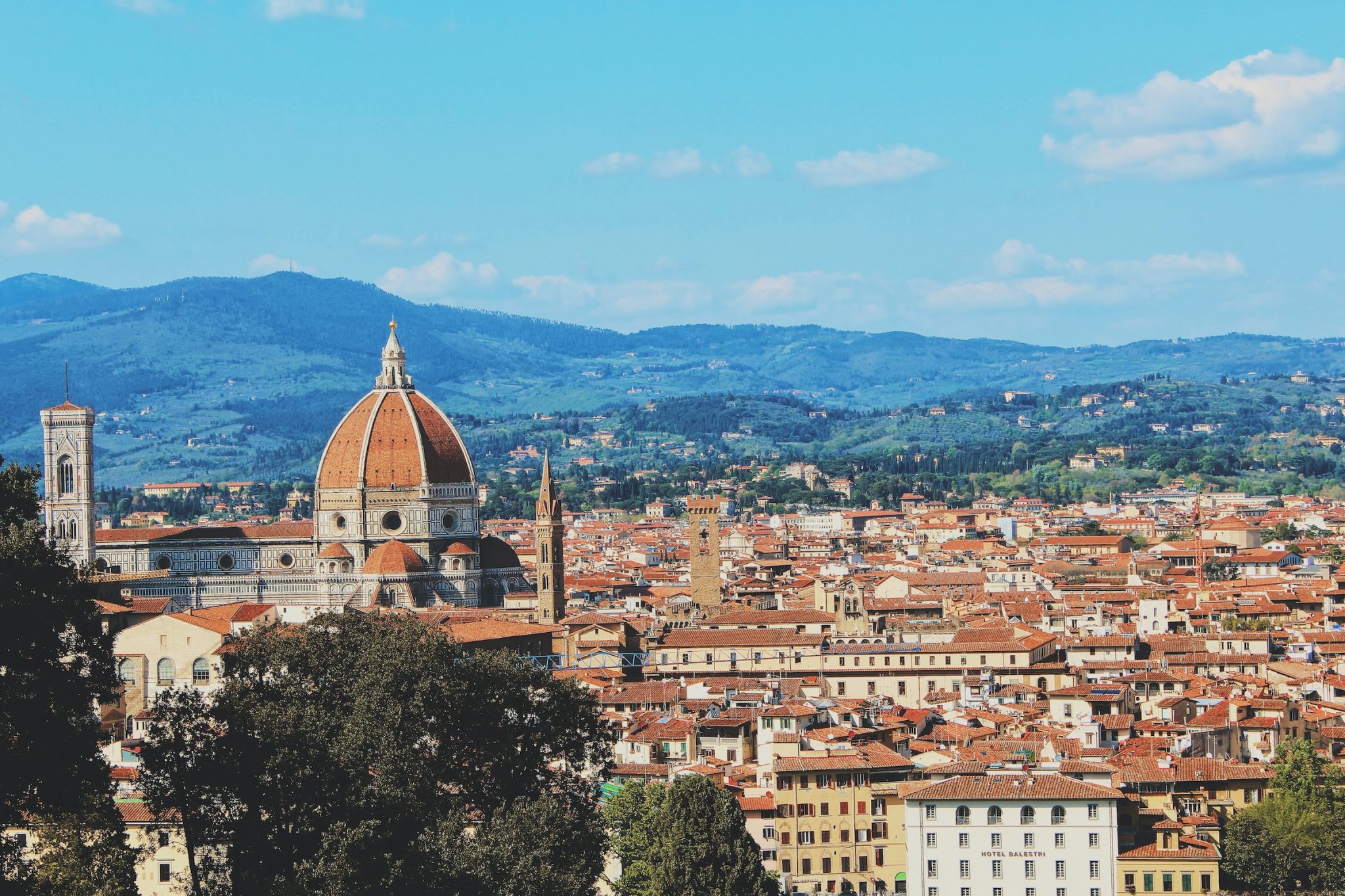 Admire Michelangelo's David at the Galleria dell'Accademia di Firenze
If you're planning a visit to Florence, make sure to add a stop at the Galleria dell Accademia di Firenze to your itinerary. Here, you'll have the opportunity to witness one of the most iconic works of art in the world: Michelangelo's David. This stunning sculpture, carved from a single block of marble, stands over 17 feet tall and boasts incredible detail and emotion that must be seen to be fully appreciated.
To ensure your chance to admire this masterpiece up close, be sure to purchase your Accademia gallery ticket in advance. Don't miss the opportunity to experience the magic of Michelangelo's David for yourself.
Visit the Iconic Florence Cathedral
As you approach the Florence Cathedral, you can't help but be awestruck by its towering presence. The intricate design of its facade is simply breathtaking, with its marble panels and ornate sculptures. And then, of course, there's the magnificent dome: an architectural masterpiece that has stood the test of time for over 600 years.
As you step inside, the sheer scale and grandeur of the cathedral will leave you speechless. From the soaring nave to the intricate frescoes adorning the walls, every inch of the interior is a work of art. It's no wonder that the Florence Cathedral is one of the most iconic landmarks in Italy.
Spend an Afternoon Visiting the Historical Churches
When people come to Florence, most think of the renowned art galleries and museums that house some of the world's most exquisite masterpieces. However, the city's historic churches are a must-see as well, offering visitors a glimpse into Florence's rich cultural and religious heritage.
Santa Croce and San Miniato al Monte are two of the most popular and stunning churches in the city, with each boasting its own unique story and architecture. It doesn't matter if you're an art buff or a history enthusiast, spending an afternoon exploring these awe-inspiring churches will leave you feeling awestruck and inspired.
Explore Palazzo Pitti on a Guided Tour
Embark on a guided tour of Palazzo Pitti, one of the most magnificent historical landmarks in Italy. As you explore the grand halls, ornate rooms, and sprawling gardens, your expert guide will detail the fascinating history and vibrant culture of this stunning monument.
Discover the stories behind the art and architecture, from the opulent Medici family who once called it home, to the renowned artists who contributed to its breathtaking beauty. Learn about the political and social significance of Palazzo Pitti throughout the centuries, and gain a deep appreciation for the intricate tapestry of Italian history and culture.
Relax in Florence's Beautiful Parks and Gardens
Florence has no shortage of stunning parks and gardens to explore, offering visitors the perfect escape from the hustle and bustle of everyday life. The Boboli Gardens, just a short walk away from Palazzo Pitti, boast acres of lush greenery and meticulously maintained grounds.
Take a stroll through Florence's breathtaking botanical garden, Giardino Torrigiani, boasting over 10,000 different species of plants and trees. Or stop by the Piazzale Michelangelo to admire the spectacular views of Florence as you enjoy a picnic in the surrounding park.
Whatever your preference may be, there's no better way to spend an afternoon in Florence than soaking up the beauty of its parks and gardens.
Shop for Souvenirs or Antiques
As you wander through the historical streets of Florence, it's hard not to get caught up in the charm of this beautiful city. If you're looking for the perfect souvenir to take home with you, then a visit to Piazza della Signoria is a must.
Here, you'll find an array of shops selling everything from traditional Tuscan ceramics to leather goods and intricate jewelry. If antiques are more your thing, then the area near Ponte Vecchio is where you need to be. This iconic bridge is home to many antique shops, where you can browse through beautiful pieces of furniture, vintage clothing, and much more.
Exploring these areas is not just a shopping experience, but also a wonderful opportunity to immerse yourself in the local culture and admire the stunning architecture that surrounds you.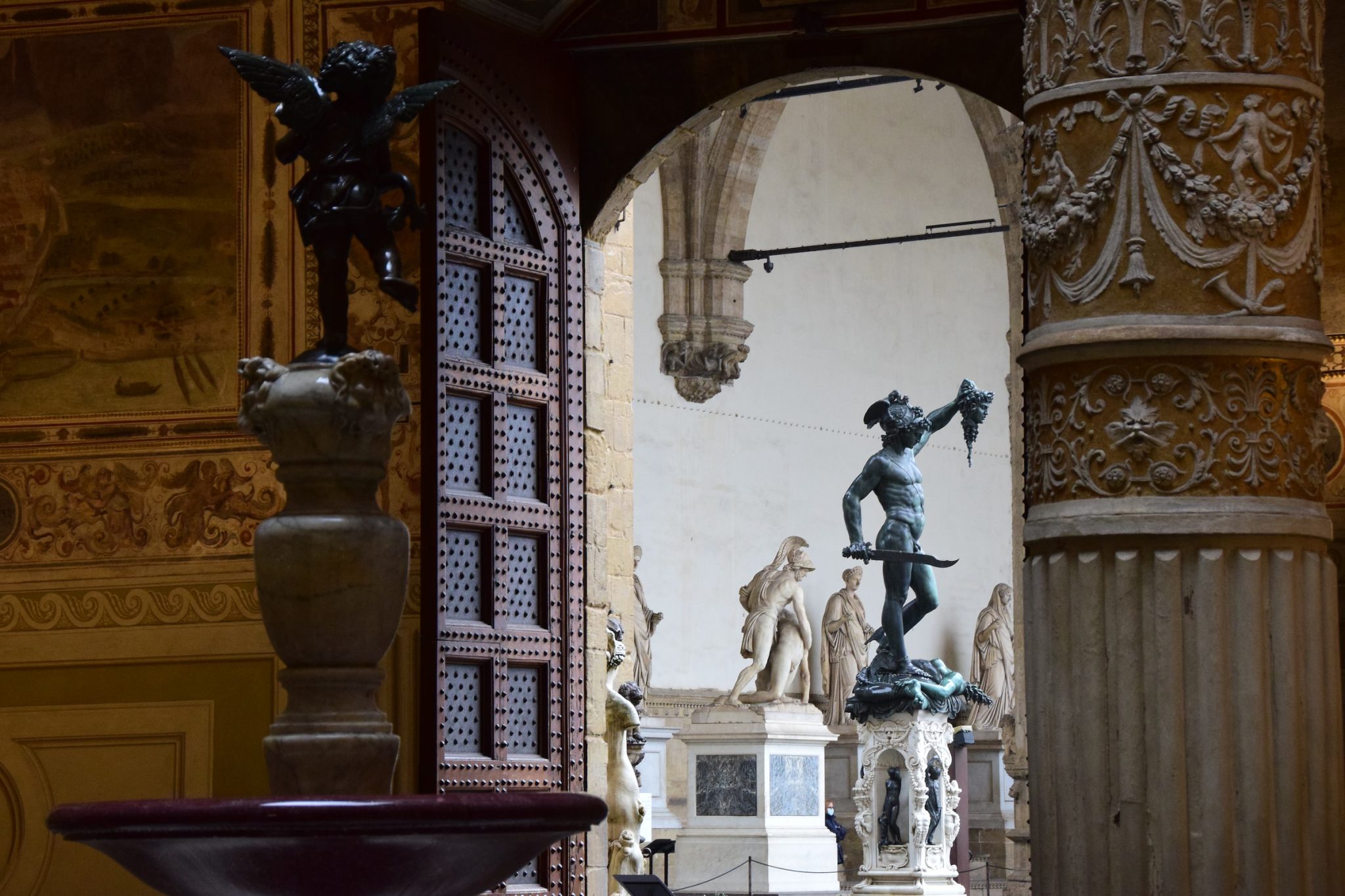 Florence is truly a city like no other, full of historical significance, architectural grandeur, and cultural richness. It offers a unique blend of art, history, and natural beauty that captivates the hearts of travelers from all around the globe.
Whether you are admiring the mesmerizing works of art in the Galleria dell'Accademia, exploring the grandeur of the Florence Cathedral, delving into the city's rich history through its awe-inspiring churches, or simply enjoying the serene beauty of its parks and gardens, every moment in this enchanting city is an adventure waiting to be discovered.
Whether she is researching the latest trends in home decor, life-changing destination getaways, or the best way to maintain your finances, Dewey takes pride in leaving no stone unturned. She is passionate about distilling and delivering high-quality information that you can use to upgrade your life.