There are a variety of warm and cold weather things to do in Ruidoso, New Mexico. Well-known to both Texas tourists and New Mexico locals, this mountain town is a hot spot for off-the-beaten-path adventures in both summer and winter.
From zip-lining to horseback riding and hiking the White Sands National Monument, my schedule was packed full of unique adventures. I had only 3 days to explore this mountain town and all it has to offer. I didn't have time to see everything, so I lined up a slew of additional wish-list activities for a return visit. I had an incredible time exploring during the warm weather season and would love to return when there is snow to experience a whole new set of activities.
Whether you prefer outdoor activities or taking in the rich history and culture of an area, this list covers all you need to know to plan your own perfect vacation in Ruidoso. I'm so happy I made the trip to New Mexico to explore this wonderful mountain town, and I know you will be too.
Top Things to Do in Ruidoso, New Mexico
Horseback Riding
Ruidoso has several great options for trail riding. I met up with the wranglers at Grindstone Stables, and they took us on a scenic three-mile ride along Townsend Ridge, which offered spectacular views of Grindstone Lake below. The stables housed a huge variety of horses, suitable for both experienced riders and those who have never ridden before.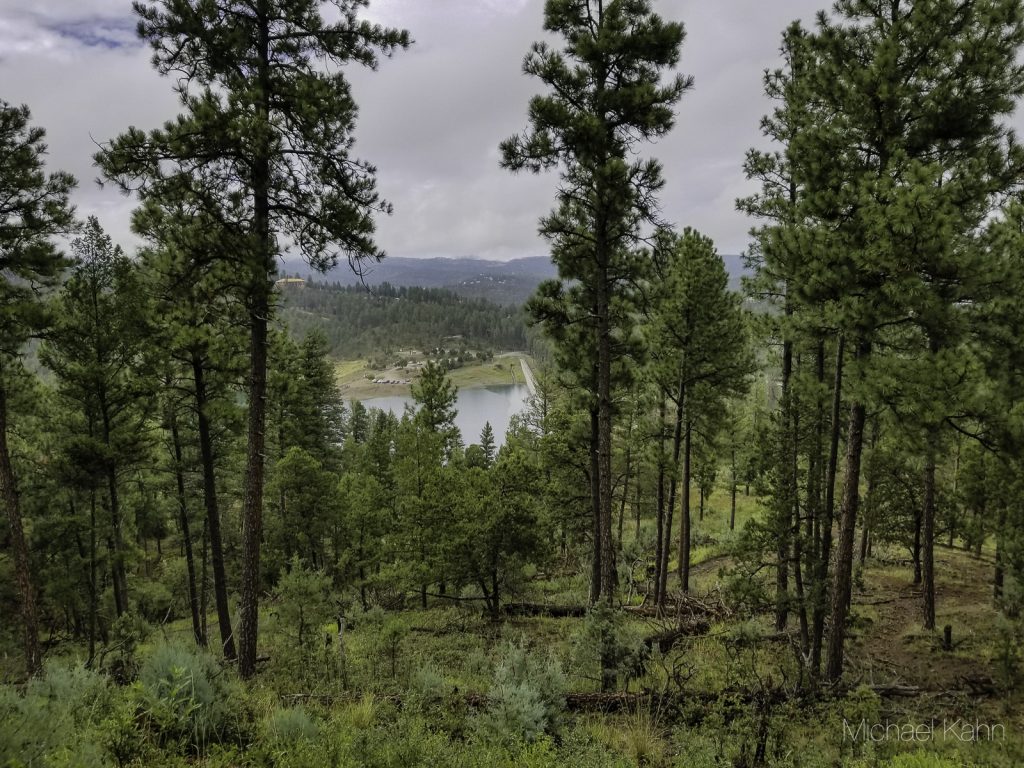 I am a relatively inexperienced rider and was partnered up with a friendly white horse named Mad Max. He knew the trail extremely well, which allowed me to relax and simply enjoy the scenery. I had a great time taking photos and conversing with the incredibly knowledgeable guides. When snow blankets the mountains, the stables offer sleigh rides through the canyon (a must-do for anyone visiting in the winter).
Grindstone Stables
523 Resort Dr., Ruidoso, NM 88345
(575) 257-2241
1-hour guided tours: $45 per horse plus tip
Inn of the Mountain Gods Resort Casino
287 Carrizo Canyon Road, Mescalero, New Mexico 88340
(575) 464-7424
1-hour guided tours: $40 per horse plus tip
Zip Line Adventure
Zip-lining is an unforgettable way to experience breathtaking views of the mountainous landscape. Up in the air, your perspective changes, and the adrenaline starts pumping. As much as I love trekking through the woods, there is something unique about viewing nature from thousands of feet in the air.
Ski Apache is home to one of the longest zip line experiences in the world at 8,890 feet in length or 1.6 miles over 3 lines. With the possibility of flying through the mountains at up to 65 mph, this is an incredibly thrilling experience. The guides for the zip lines take safety extremely seriously and go through vigorous nonstop training, some of which I observed first-hand. Ski Apache also offers a nighttime zip-line tour for the courageous, which I would have loved to partake in if my schedule allowed.
Weather conditions were less than favorable when I booked my zip line tour, but that didn't make the adventure any less appealing to me. We waited for the clouds to part just long enough to leap from the platform, standing 11,489 feet above sea level.
After being securely harnessed in, I made the big leap off of the platform. Almost immediately clouds enveloped me, and the beauty of the sun peeking through the clouds took my breath away. With one hand holding my camera and the other on the brake, I recorded my 60mph descent from the clouds and the valley that materialized below. To make the experience even more magical, an eclipse took place throughout this whole adventure.
Ziplining in Ruidoso was truly an unforgettable experience. I highly recommend you take the plunge.
Daytrip Adventures Near Ruidoso
Billy the Kid National Scenic Byway – This 3-hour drive over 114 miles is packed full of activities for history buffs, nature lovers, and anyone who is hoping to learn a little about the Mescalero Apache Nation.
The byway takes you through a tour of the legendary West, both past and present. It meanders through small towns rich with history, such as the town of San Patricio where outlaw Billy the Kid would often frequent. This nationally recognized scenic byway begins in the town of Lincoln, about 40 minutes from Ruidoso. Lincoln is considered one of the best-preserved "Old West" towns in the country.
Driving through the million-acre Lincoln National Forest, there are abundant opportunities for great camping, hiking, and museums for history buffs. Learn about buffalo soldiers and the original Smokey Bear, stop at one of the many great eateries, or go spelunking in Fort Stanton Snowy River Cave (currently closed to protect the local bat population). This day trip has enough activities to be split into multiple days and is sure to inspire you with the history of the wild west.
Visit the New Mexico Nomad for more information and suggestions for your Billy the Kid Byway road trip.
Three Rivers Petroglyph Site – With over 21,000 petroglyphs to explore, this is the largest collection of rock art in the Southwest. This is a very unique experience, as you are able to view examples of prehistoric Jornada Mogollon rock art first-hand as you meander down a half-mile trail. You will also be able to see the remnants of the prehistoric Mogollon village that was inhabited for around 400 years. There is a day-use fee of $5 per vehicle or a $7 fee to camp for the night. Located about 1 hour from Ruidoso.
Valley of Fires – Twisted basalt lava stretches along an area of 45 miles, formed by nearby volcanoes. Explore lava caves, pressure ridges, and intermittent greenery forcing its way in between cracks of lava. A 3/4 mile loop trail will take you through fascinating scenery from millennia ago. If you're like me and love to get lost in landscapes, there are plenty of open areas to explore and camp. I drove through this area en route to Ruidoso, and at the time it was pouring rain. The wet black rock and shiny desert plants made this an incredible sight. Entry fees are $3 per vehicle. Located about 40 minutes from Ruidoso.
White Sands National Monument – The 275 square miles of desert nestled in between the Sacramento and San Andres Mountain ranges of southern New Mexico is perhaps one of the most unique places in the world. Miles of rolling gypsum sand dunes have created a landscape that makes one feel like they are on an alien planet.
The "white sand" that blankets the park is actually made up of gypsum crystals. Because these tiny crystals do not absorb the sun's energy as well as other sand, it will feel cool to the touch even on a hot day. I managed to catch the sunset here and was treated to some amazing views. The farther north you drive along the paved road, the less plant life you'll experience. I ended up hiking the backcountry trail and was treated to a native mix of plant life and empty dunes stretching into the distance. Backcountry camping is currently not permitted in the park, but I'd love to return and camp here when it opens up.
An extremely popular activity for both children and adults visiting the monument is sledding down the soft white dunes. Pick up a plastic saucer at the gift shop or bring your own slippery sled and slide your way down a giant sand dune. Be sure your sledding path does not enter a roadway and is free of vegetation, hard clumps of sand, or other obstructions.
To avoid the heat, it's best to explore White Sands either when the park opens at 7 am or closer to sunset before the park closes at 9 pm. The park is located about 1 hour 15 minutes from Ruidoso.
Entry fee: $25 per vehicle
Scenic Views in Ruidoso
Ruidoso is surrounded by breathtaking views of the surrounding mountains and valleys, densely populated by ponderosa pines. Mountain summits lead the way to vast distances. On clear days, it's not unheard of to be able to see the mountains of Mexico, Texas, or Arizona.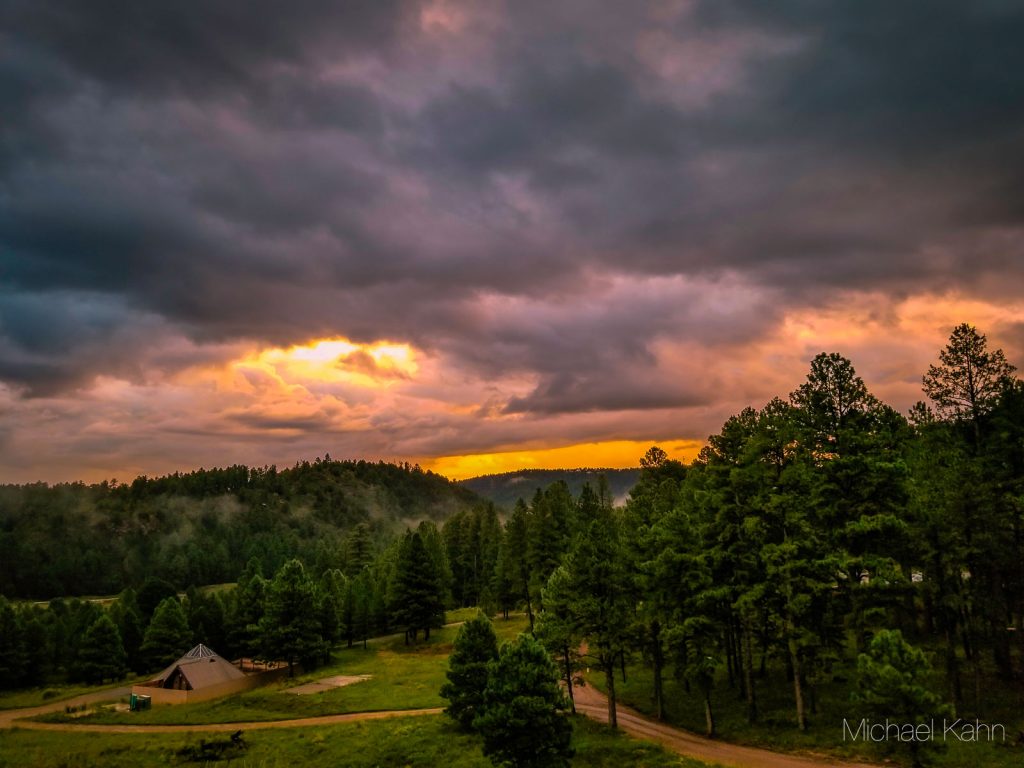 Monjeau Lookout – This was the one location that locals kept recommending I check out and I'm glad I did. This dirt road off the route to Ski Apache is well worth the 40-minute detour. When you reach the small parking lot, it is just a short trek to a historic lookout building with spectacular views. Bring a pair of binoculars if you enjoy bird watching. The best time to visit is in summer when the roads are free of snow.
Sierra Blanca Peak – Before you go on a zip line adventure at Ski Apache, take in the view from the less-zippy gondola. Once you've reached the top, hike up to Sierra Blanca peak at 12,000 feet above sea level to witness some truly incredible views. The weather changes often, so bring layers. The drive is about 45 minutes from downtown Ruidoso.
Lodging in Ruidoso
Ruidoso is home to many rustic mountainous lodges and cabins. I treated myself to a few nights of luxury at the picturesque Story Book Cabins. The cabin I stayed in was equipped with multiple fireplaces, a full kitchen, and several bedrooms. I'm pretty sure it was as big as my house back home, if not bigger! I only had time to sleep in two out of three bedrooms.
I loved waking up early in the morning and sitting in front of the fire with a cup of coffee as I planned out my adventure for the day. I repeated the relaxing ritual in the evening, but with local beer instead of coffee. Ponderosa pines surround the outdoor seating area and hummingbirds and squirrels peeked through the windows.
If you are looking to be close to nature while enjoying the luxury mountain living experience, these cabins fit the bill nicely:
Story Book Cabins
410 Main Rd, Ruidoso, NM 88345
(575) 257-2115
Here are a few more lodgings that are sure to make you feel cozy in a home away from home:
Shadow Mountain Lodge
107 Main Rd, Ruidoso, NM 88345
(877) 361-4103
Ruidoso Lodge Cabins
300 Main Rd, Ruidoso, NM 88345
(575) 257-2510
Hummingbird Cabins
1204 Mechem Dr Ste 15, Ruidoso, NM 88345
(575) 315-0059
Eat like a Local
Want to experience some of the local food? Green chilies are a staple, so you'll want to order some dishes which contain them as an ingredient. If you want both red and green sauce, ask for Christmas. Here are some great local eateries that will give you a taste of the town.
Tina's Cafe – Large portions of delicious Mexican-American food, from enchiladas to burgers. Come hang out at their tapas bar during the weekend and enjoy live music!
Noisy Water Winery – If you are looking to try some amazing local wine and cheese platters, this place is a must-try.
Rio Grande Grill and Tap Room – Simply delicious American comfort food and local beer in a classic rustic setting.
Grill Caliente – Creative dishes and delicious burgers in a cozy setting (plus a unique way of preparing chilies).
Explore all of Ruidoso's dining options here.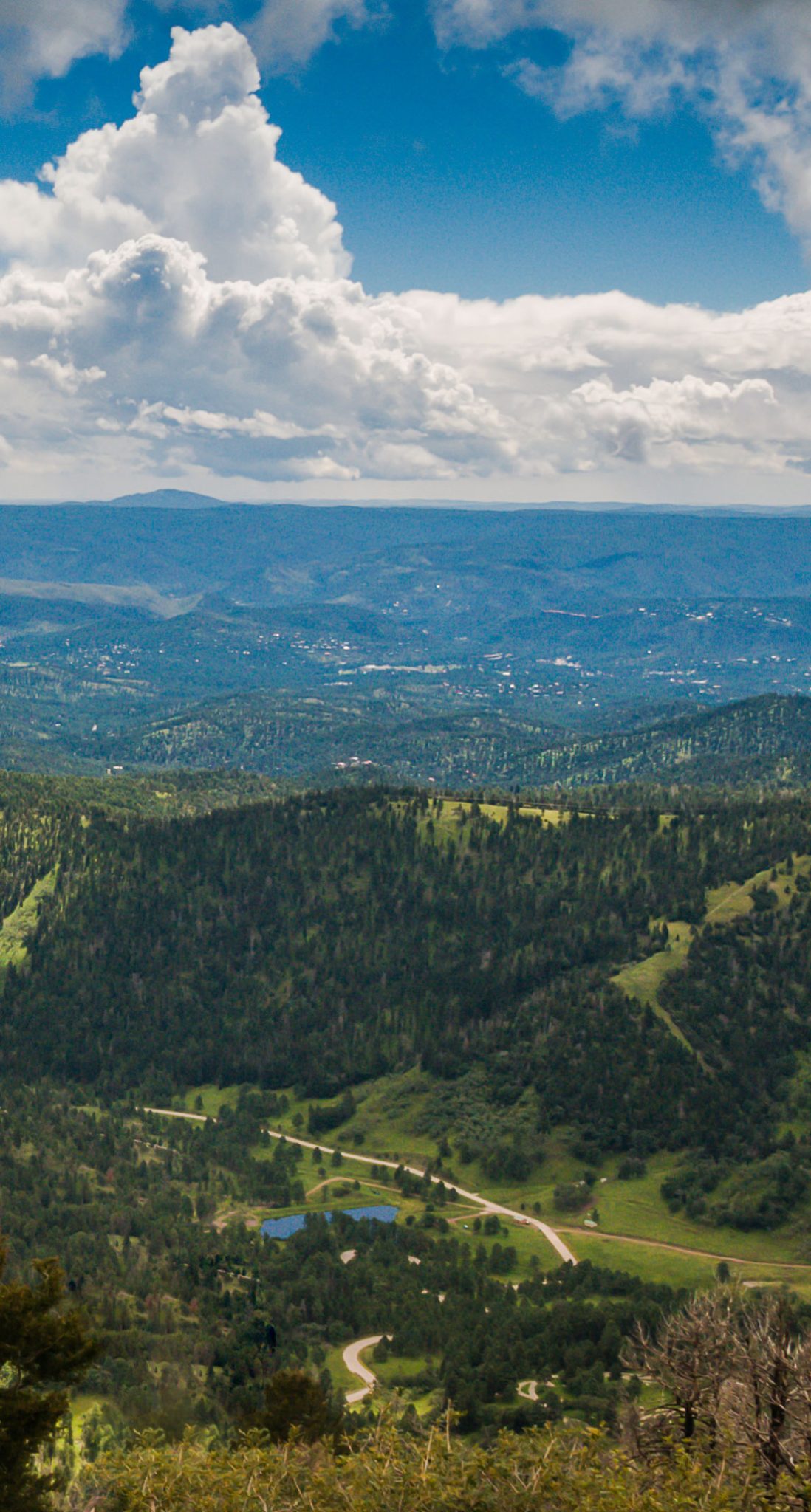 About the Author
Latest Posts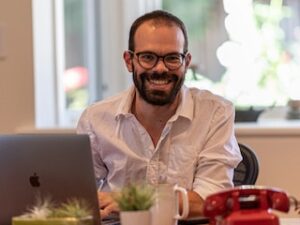 I strive to paint vivid landscapes with my words, bringing the magic of far-off lands and enchanting aromas to life for my readers. Combine passion for exploration and the art of gastronomy in an unending ode to the senses. When I'm not traversing the globe, I find solace in the earth beneath my fingertips, tending to my garden and working on projects around my verdant oasis. MK Library serves as a beacon, guiding fellow travelers and homebodies alike to embrace sustainability, nurturing both our planet and our souls with purpose. Full Bio.