The Marin Headlands are often overshadowed by its neighbors to tourists. Stuck in between San Francisco and Wine Country, the Marin Headlands offer some spectacular views of the city of San Francisco, the bay, Pacific Ocean, not to mention the world renowned national park, Muir Woods. Its safe to assume most tourists to the San Francisco area only experience enough of the Marin Headlands to either walk across the Golden Gate Bridge or take photos of it with San Francisco serving as the backdrop. Its fairly doable to experience a significant amount of Marin Headlands in a day. If you're visiting San Francisco or Wine Country, take a day to explore the California Coast and forest. If you live nearby, perhaps this will inspire you to visit a sometimes missed and underrated area.
I've done a couple day trips through Marin now, and this is a compilation of several trips, optimized to give you the full use of your day. Its very doable to have a jam-packed day while feeling like its a leisurely trip through the woods.
Early Morning Starts in the Marin Headlands
If you're starting your day coming from San Francisco, you're going to want to start in the Mill Valley area. I have to start off my day with coffee, so a trip always begins with a snazzy cafe stop. I'm not ashamed to admit I'll frequent the likes of Starbucks at home. However, when traveling, I love soaking up the local flavor and trying what the residents are raving about.
Equator Coffee in Mill Valley is an excellent start to grab a cup of joe and get your bearings. Most places don't begin opening until 9 or 10, so get here by 8am and take an hour to either sit on a comfy chair or walk around the area.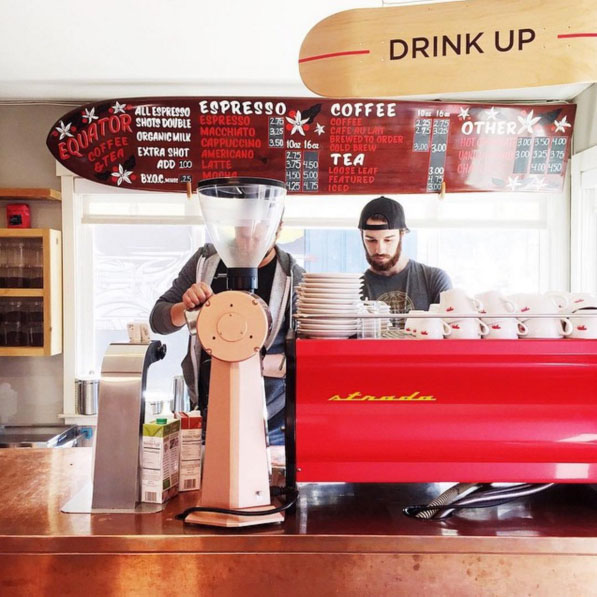 If you're coming from Wine County, Sacramento, or anywhere else North or East, start your journey in San Rafael. Arizmendi Bakery has some truly delicious options in both baked goods and coffee. As with Mill Valley, you'll want to get here by 8 so you have time to enjoy your coffee before the next item on your itinerary.
This is the perfect starting location. If you have time or get up early enough to get here from San Francisco, make the extra 20 minute drive. No, really, its not that much further and you'll get to see more of this Marin Headlands thing I keep talking about. Parking note: Street parking is limited to 2 hours and is metered at $1.50 per hour. Credit cards are accepted.
Standing outside of the bakery, you'll have your choice of tables with a nice water feature for sound therapy. 4th Street, the address of the bakery, is where many cool shops reside and is great to walk up and down. You'll be smack dab in the center of all sorts of places to check out, no matter your preference.
Art, Culture, Shopping, and Gardens
Between C and D Streets in San Rafael, you'll find the Art Works Downtown collective. Open from 10am-5pm, this maze of a center houses 4 galleries and 27 art studios. You can walk down hallways, up and down staircases, and into the studios where the artists themselves are working. Even if the artist is not there, the studios either have large glass windows or windows in the doors for you to peer into. This entire building focuses on art in a multitude of ways. Being picky about the type of art I appreciate and relate to, I was surprised by the amount of things I enjoyed and was able to get excited about. There is a lot of creativity and subtly pieces to explore throughout the myriad of studios and displays.
By now your meter is probably just about up. That's your cue to move along to the next destination. That was my cue, anyways. The parking enforcement didn't look like they were cutting any slack. I could have spent another two hours admiring art and shopping around, but there is still much to see.
The next stop is the Marin Art and Garden Center. This was a really serene place to walk around and admire native California botanicals. The butterfly garden peaks its blooming during Summer and Fall. There is a Herb and Native Medicinal Garden, which hosts edible plants and there are even classes on growing, harvesting, and storing herbs. The Memory Garden is a peaceful little spot with a stone statue and plants meant for the quiet beauty of remembering. Native Basketry is a unique one I hadn't seen before in my prolific botanical garden touring – plants are grown here which have been traditionally used in basket weaving. Finally, that underwater basket weaving class I took in college is relevant again. That'll show you, dad! The Edible Garden is meant for the study of nutrition science and food. When heading towards the Rose Garden, don't be fooled by closed gates. Those are merely to keep the deer out. Check out roses from the 1960's to 2000's. The Sun Garden is planted amongst a grove of Magnolia trees, vibrant colors aplenty. The Center also hosts a nursery, water storage, and composting station. Yes, I smelled the compost.
Lunch and Picnic Prep for Marin Headlands Parks
If you're anything like me, and let's face it, you are if you're still reading this and taking notes, you are bound to have worked up an appetite from walking amongst the gardens and the urban exploration before that. For the sake of efficiency while traveling, I've identified Lytton Square, which is near the intersection of Throckmorton Ave and Blithedale Ave, in Mill Valley, as the ideal spot to break in before venturing into the park and coastal system. The square is host to a ton of restaurants to choose from and plenty of outside seating. As a warning, parking here can be hectic.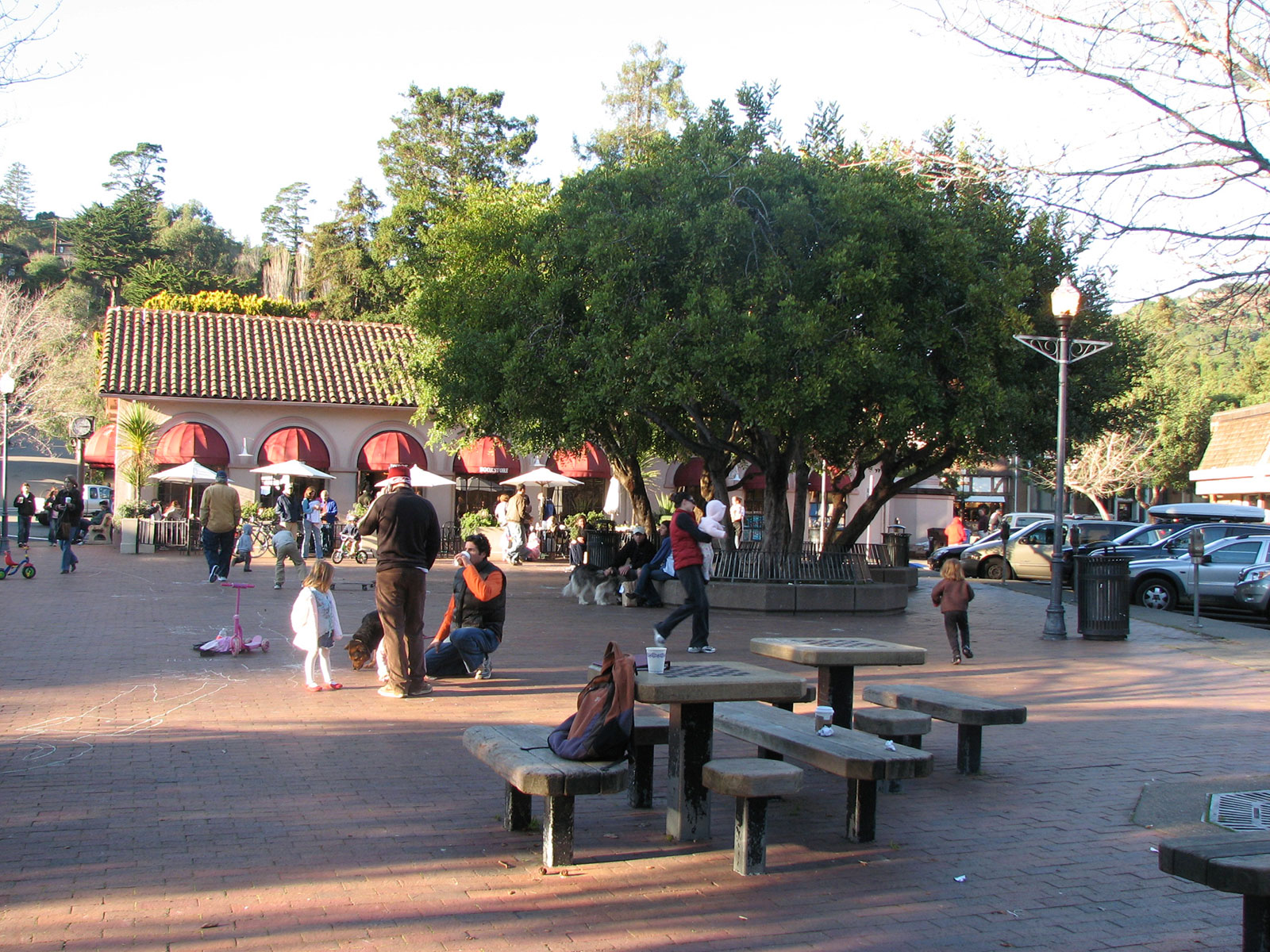 I seem to always be here on the weekend, with lines out the doors of restaurants, so I've resorted to going to Mill Valley Market. I order a sandwich from their deli – which is awesome and has great prices – as well as hiking supplies in the form of cheese, crackers, and wine. Their wine selection is expansive and the employees full of great recommendations. A medium sized market, you're bound to find anything you need to keep you going. This is a good point to stock up on anything you didn't bring or ran out of, as food and drink options are about to get sparse.
Either sitting in the square at one of the numerous tables and people watching, or meandering over to a nearby park for quiet, are both excellent options. If you end up at one of the restaurants around the square, let me know which one and how it was. One of these days my timing will be better for lines.
Spectacular San Francisco Views from the Marin Headlands
The view of the San Francisco skyline from Marin's side of the Golden Gate bridge is spectacular. Even with bits of fog, the view is inspiring. I seem to have been incredibly lucky in only making the trek on fog-free days. Most people will stop directly at the end of the bridge, but I dare you to venture further. The views change, with different emphasis points on multiple parts of the bay. I spent an inordinate amount of time stopping at what seemed like every other pull out to take new photos from a variety of angles. Some of the pullouts offered views inland which seemed so much more distant from San Francisco and hundreds of thousands of people than they really were. Food in this whole area is fairly scarce, so packing snacks or a picnic is a must.
Continuing towards the lighthouse, you will encounter traffic. Yes, this is normal. Yes, be patient. There is a tunnel up ahead which has a 5 minute light. It is a 1 lane tunnel. If you're traveling by bicycle, you can keep moving no matter which direction cars are traveling. The rest of us in our automobiles? We'll be moving along every 10 minutes. In my multiple times in traversing the tunnel, I've found it takes anywhere from 20-40 minutes to get through. I've never been longer than an hour. There is a sign reminding drivers they can turn off their car for 5 minutes to cut down on pollution.
Once you're through the tunnel, you'll find yourself zipping along Bunker Road, only to be slowed down by a bunch of speed humps. Just about exactly 1 mile from the tunnel is a turn towards the coast onto Conzelman Road. Take the turn – its so worth it. You'll be greeted by the most amazing views along this one way road, hugging the coast line. You can stop at some of the old military batteries and climb all over them. Eventually, you'll reach the lighthouse. Even though it closes at 3:30pm, you'll want to get there before 3pm, or the nice staff won't let you cross the tunnel/bridge. Yes, this happened. I wasn't terribly disappointed by missing the cutoff, as the views and drive were incredibly fun. I was able to hike behind the lighthouse along a trail near Battery Mendell and see it from a distance. The only disappointment was requesting the volunteer staff to yell at me, "You shall not pass!" and him refusing. That would have been amazing.
If you keep driving a bit farther, now that you're on the west side of the peninsula, you'll reach Rodeo Beach, which is fairly decent sized and has some cool rock views. Its amazing to compare the difference of water between the bay and the actual ocean. It feels so much more wild and dangerous.
Sausalito in the Marin Headlands
After exploring the Point Bonita Lighthouse area, and the sun about to set, I couldn't think of a better nearby place to watch the sun go down than Sausalito. Ok, I take that back – there are a couple really beautiful views from atop the mountains of the sunset, but for the sake of coffee and casually walking around, Sausalito is a close second. Unfortunately, there aren't a lot of great coffee options in Sausalito. Luckily, Philz Coffee comes to the rescue. If you haven't been to Philz, this is a must if you love exploring different coffee. They have a huge menu and brew each cup to order. Select your bean and have fun with it. Their staff have always been helpful and patient.
Coffee in hand, a walk around the Marina is a great way to view the sunset or decide on a restaurant to dine at. People watching comes easy with the occasional street artist to be discreetly bemused by. There is usually a rock stacking guy and parrot handler, if you're into that sort of thing. I'm more into watching the people's reactions to the street artists than the artists themselves.
If the Marina area of Sausalito feels a bit too touristy on the food side, I highly recommend making the 10-15 minute drive to Corte Madera. There are a whole bunch of restaurants in the area which appeal to the inner foodie in me. I've had both Burmese from Burmatown and Indian from Prabh. With several more restaurants to check out, I have an excuse to return!
If you explore the Marin Headlands using my guide, let me know how it goes, and what adventures you add to it!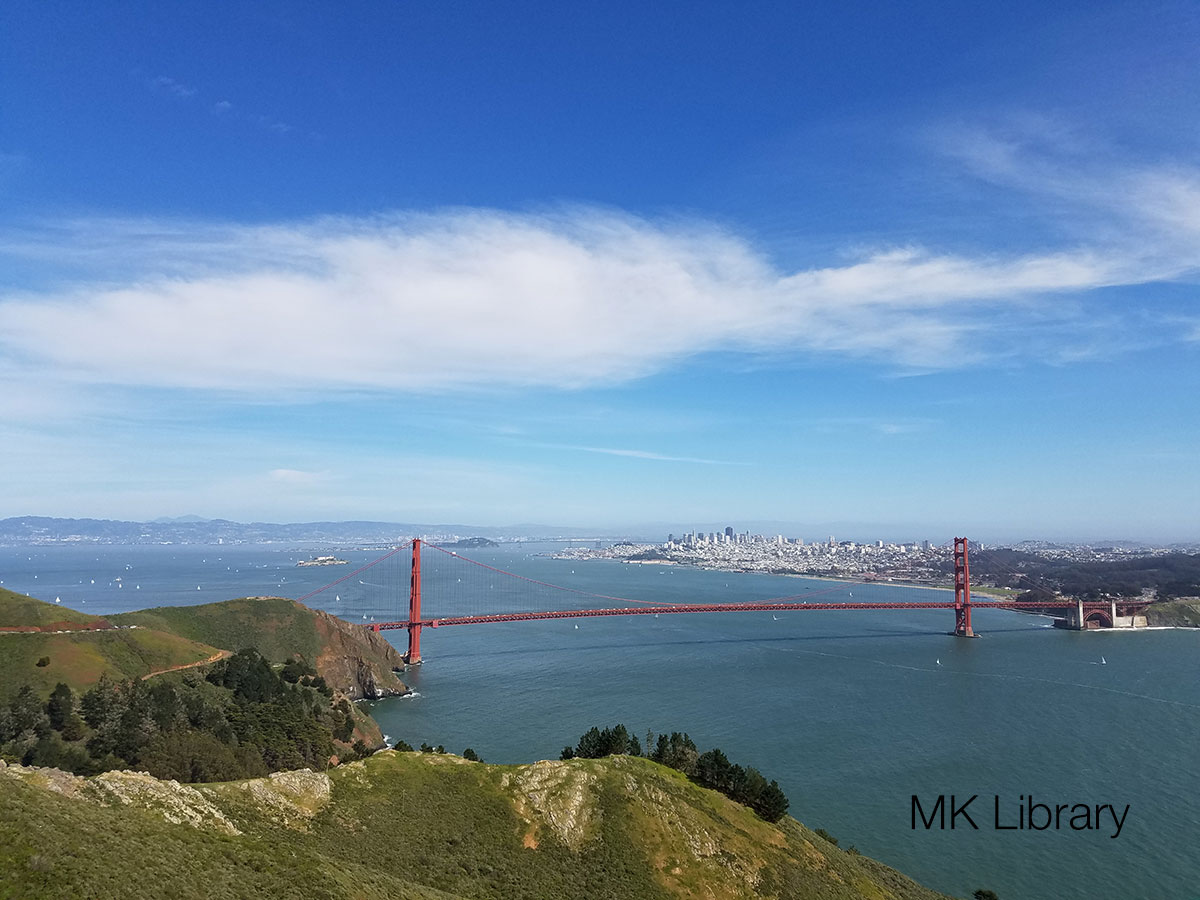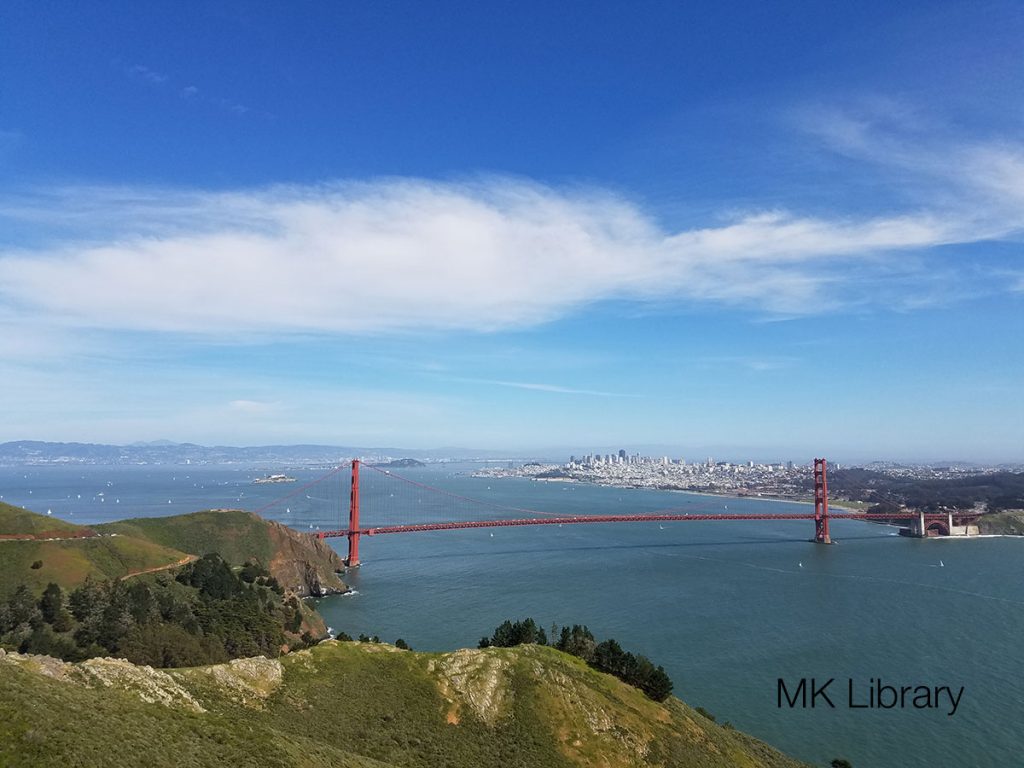 Supplies Needed To Make Your Marin Headlands Trip Even Better
Bottle opener for your favorite beverage
Utensils and napkins
Snack foods
Quarters for parking meters
Addresses and Hours of Locations Mentioned:
Equator Coffee
244 Shoreline Highway, Mill Valley, CA 94941
Mon – Fri: 6am – 6pm. Sat – Sun: 7am – 6pm.
Arizmendi Bakery
1002 Fourth Street, San Rafael, CA 94901
Mon -Fri 7am – 7pm. Sat 8am – 7pm. Sun 9am – 3pm.
Art Works Downtown
1337 4th Street, San Rafael, CA 94901
Tues – Sat 10am – 5pm.
Marin Art and Garden Center
30 Sir Francis Drake Blvd, Ross, CA 94957
Mon – Sat 9am – 5pm.
Mill Valley Market
12 Corte Madera Ave, Mill Valley, CA 94941
Mon – Sat 7am – 7:30pm. Sun 8am – 7pm.
Point Bonita Lighthouse
Fort Barry, Building 948, Sausalito, CA 94965
Sat – Mon 12:30 – 3pm.
Philz Coffee Sausalito
317 Johnson St, Sausalito, CA 94965
Sat – Sun 6:30am – 7pm. Mon – Fri 6am – 7pm.
Burmatown
60 Corte Madera Ave, Corte Madera, CA 94925
Fri – Sun 4pm – 9pm. Mon Closed. Tues – Thurs 5pm – 9pm.
Prabh Indian Kitchen
24 Sunnyside Ave, Mill Valley, CA 94941
Every day 12pm – 10pm.
I strive to paint vivid landscapes with my words, bringing the magic of far-off lands and enchanting aromas to life for my readers. Combine passion for exploration and the art of gastronomy in an unending ode to the senses. When I'm not traversing the globe, I find solace in the earth beneath my fingertips, tending to my garden and working on projects around my verdant oasis. MK Library serves as a beacon, guiding fellow travelers and homebodies alike to embrace sustainability, nurturing both our planet and our souls with purpose. Full Bio.