It's that time of year. You're booking your vacation, or you've already booked it, and now you're trying to figure out what sort of activities you should do on your next trip. You might be looking for something to fit into a rigid itinerary, or if you're the type who likes to go with the flow and see where the day takes you, you might be looking for a general set of ideas.
This list has a little bit of both, so if you need inspiration, regardless of the type of traveler you are, keep reading.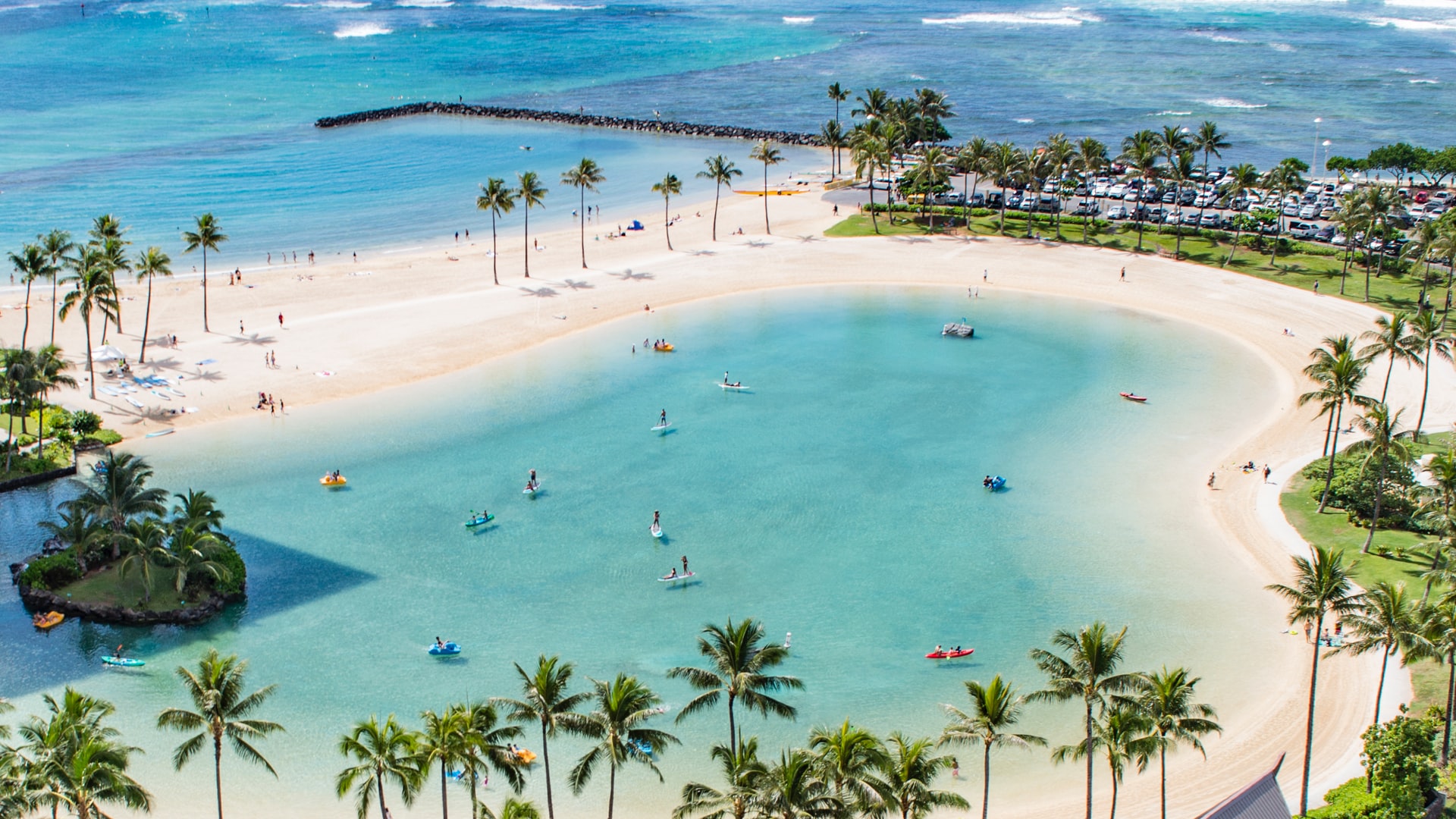 1. Airbnb Experiences
You're probably familiar with the app Airbnb as plenty of people use it to book their accommodation. If you've done even the tiniest bit of exploring on the app, you'd no doubt have seen the "experiences" tab right next to the "stays" tab. This is a great way to discover experiences and activities to do in the area that you likely won't be able to find anywhere else online.
This includes activities with animals, local food tours, secret hiking trails, guided trails, etc. The list goes on. If you are someone who likes to be near the attractions this is a great way to find out exactly what they are and where to find them.
2. Day Trips
Day trips are great for any type of traveler. They can either make or break your vacation. The idea is to explore the surrounding areas of where you're staying so that you can take full advantage of where you are. There are always hidden gems that you'll love and are definitely worth an Instagram mention.
You should take a look at what sort of hidden gems are nearby before going and be sure to talk to local people to find out what they suggest. Read online forums and make sure that you are well equipped with knowledge before you go so that you don't miss out.
Make sure to find some day trips that agree with your hobbies and interests. For example, if you're a drink enthusiast, do your research to see more about these wineries and how to book a tour. This experience is a great way to try new wines, learn about the winemaking process, and enjoy beautiful scenery.
3. Go on a Walking Tour
One of the best ways to experience anywhere is on foot. When you walk around a lace you see all sorts of things you'd miss if you were using some form of transport. If you aren't sure where to go or don't like the idea of exploring on foot by yourself, there are plenty of walking tours that can offer you a unique and educational experience.
Some travelers suggest taking a paid walking tour on your first day to orient yourself to the area. This is really good advice. There are usually a bunch of tours to choose from and you can skip the queue by booking online beforehand. You might even be eligible for discounted rates if you book early or for a bigger group of people.
4. Take a Bus Tour
If seemingly endless walking does not sound particularly appealing to you, you could take a bus tour. There are tons of different options to choose from depending on where you are planning to go across the globe. A seriously popular option is those that offer "hop on, hop off" bus tour options. This way you can experience a seriously touristy area, hop-off at any point that interests you, and then hop on another one once you are finished viewing that spot.
5. Try Local Cuisine
You need to get out of your comfort zone and try the local cuisine. If you are going somewhere with street food, you need to eat it. Some people are disgusted by the idea of street food, but you should not be. You need to experience it in order to truly say that you have been to that place. You are seriously missing out if you don't.
Try the local coffee or tea selection. Why not go for a beer or wine tasting at a local winery or brewery? Try something different. Food is part of the experience and you need to experience it in order to make those important memories.
6. Airport Layover City Visit
Long layovers are every traveler's nightmare, but they don't have to be. Make the best of your layover by popping out of the airport for a little tour of the city you're in. This is a really exciting way to see more than you bargained for on your vacation.
Go on an airport tour or city tour of wherever you are by booking a bus tour or renting a car for a few hours. You'll need to watch the clock. Also, keep in mind that not every airport allows you to leave during a layover, so be sure to research things beforehand to avoid any disappointment.
Vacation time is the best time of year. We hope that your next vacation is the best and that implement a few of these recommendations to make it even more enjoyable.
About the Author
Latest Posts
Whether she is researching the latest trends in home decor, life-changing destination getaways, or the best way to maintain your finances, Dewey takes pride in leaving no stone unturned. She is passionate about distilling and delivering high-quality information that you can use to upgrade your life.