This raised bed update is sponsored by Miracle-Gro.
Three years ago, I decided to build three really cool looking raised beds for my garden. These would be unlike anything I have ever done before. I went for not only function, but style. You can check out my original post and DIY guide here for my Metal Raised Garden Bed.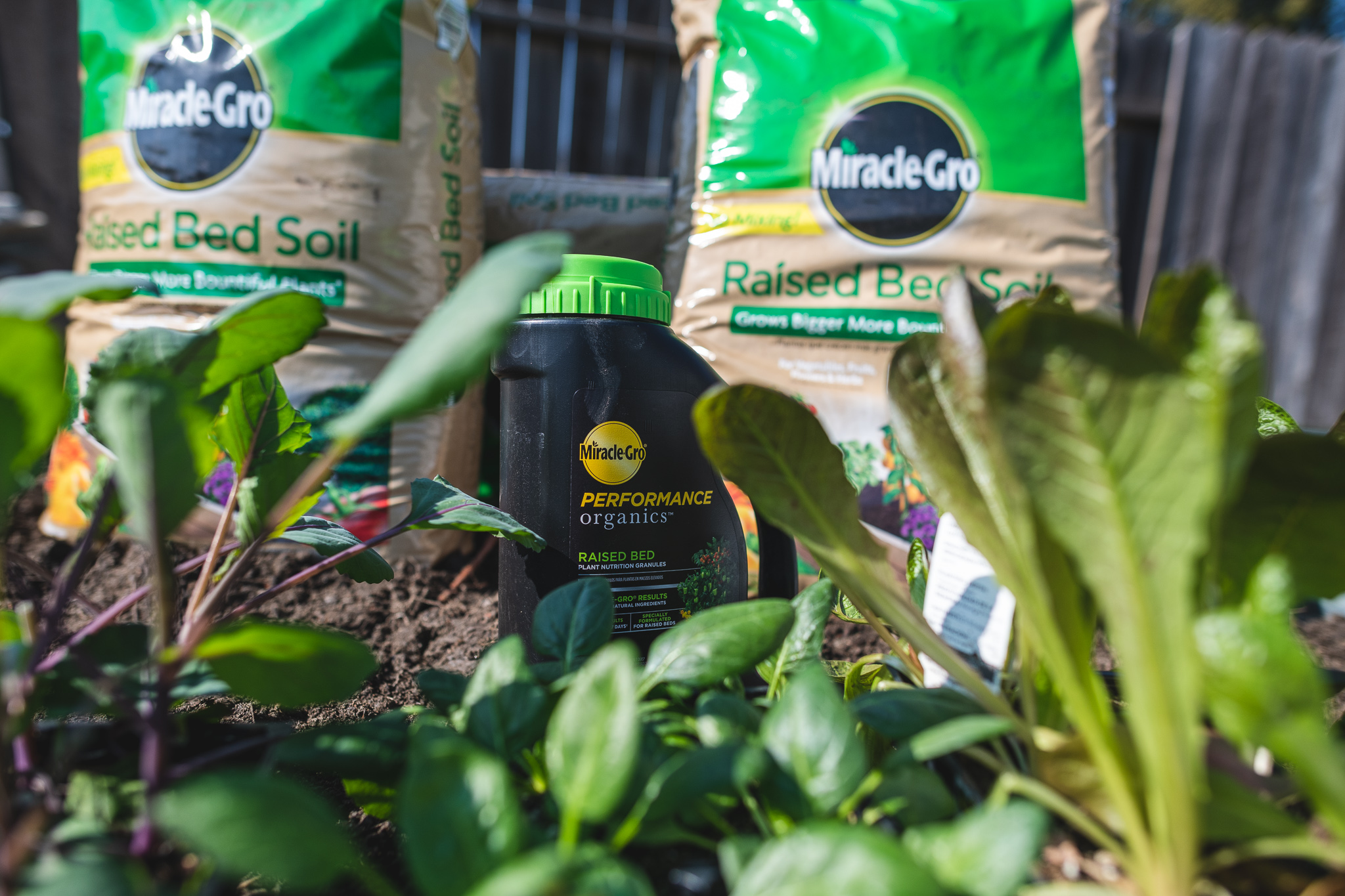 Over time, I received numerous questions about how the raised beds were holding up. I've learned a lot and would most certainly make some changes and improvements. I've also learned a lot about how to better position plants.
Plan Your Garden
When I first built the beds, I have to admit, I did very little planning. If I could go back in time – or even better, if I decided to move all the soil temporarily, I'd use the blueprints available at BonniePlants.com. From guides on laying out your vegetable garden, to some fun themes such as a grilling garden, you can plant and enjoy a higher rate of success.
Amendments and Plant Food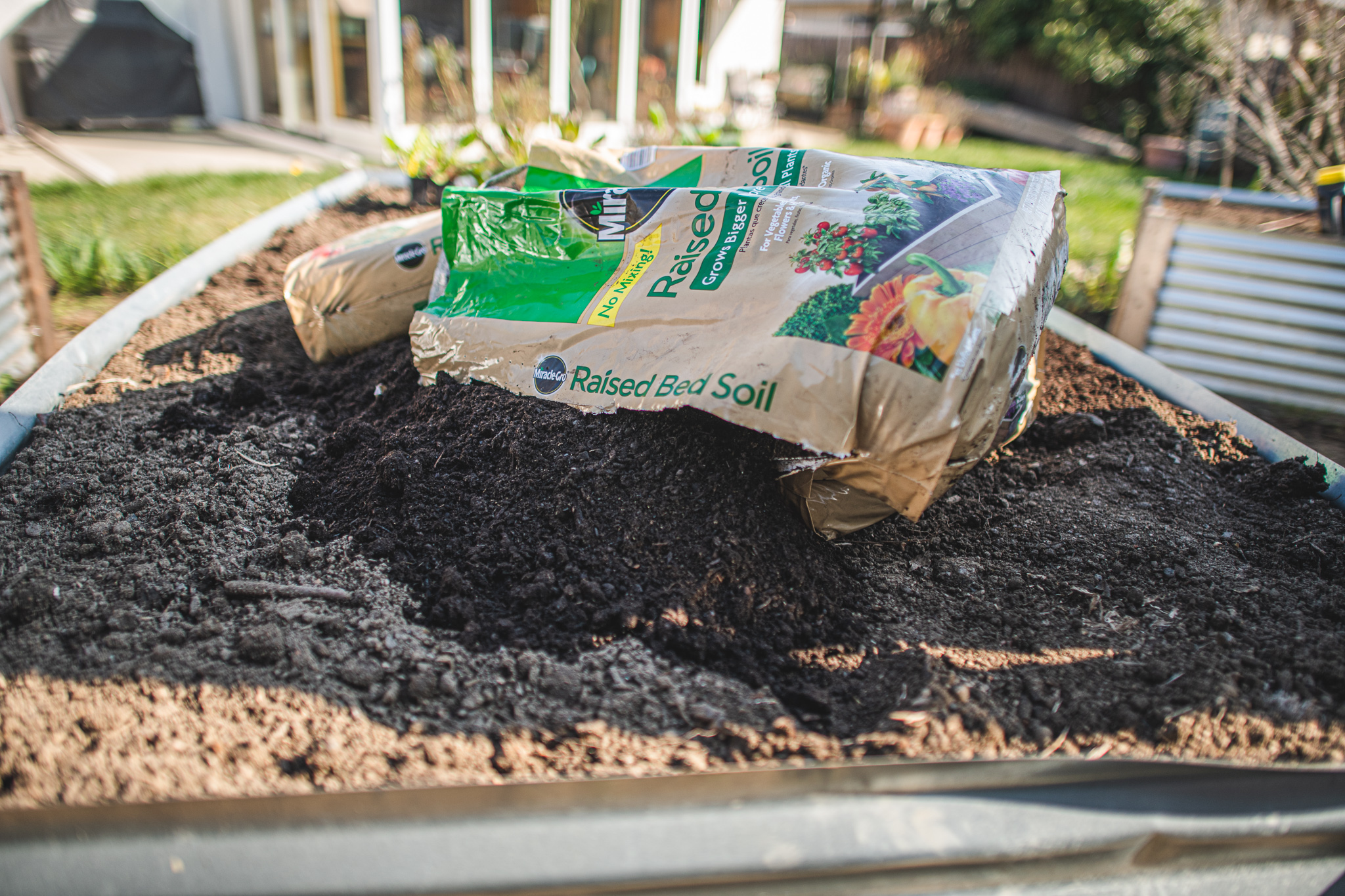 The first year of my raised beds, I didn't amend the soil at all. I really should have added something more. Miracle-Gro has a really nice mix, Miracle-Gro Performance Organics Raised Bed Soil, which I am now using. The soil has an excellent foundation for any raised bed setup and will certainly add to a successful harvest. No mixing is needed, and its 100% organic – a necessity for my garden.
In addition to soil amendments, Miracle-Gro has a really cool plant food now out, formulated just for raised beds. Utilizing a combination of hydrolyzed feather meal, meat and bone meal, blood meal, and sulfate of potash, Performance Organics Raised Bed Plant Food is excellent for both new raised beds and replanting. Utilizing a plant food will really push your garden in producing some incredible fruits and veggies
.
Both of these products by Miracle-Gro can be found at Walmart online and via the Pick Up Today service.
Excess Produce and Reducing Food Waste
If you are following me on 
Instagram
, you may have noticed I embark on quite a bit of travel. Unfortunately for my garden, this means coming back to so much produce ready to be picked I get overwhelmed. I've been one of those people trying to pawn off squash to anyone and everyone. This isn't always an efficient method and results in way more food waste than I really feel comfortable with.
One of the best things you can do with your garden's excess produce is take it to your local food bank.
If you are wondering about food safety laws – which I did, you'll be thrilled to know the USDA has this aspect of food donations covered
.
All potential donors (whether they are gardeners, farmers market managers, restaurant owners, etc.) should be notified of the Bill Emerson Good Samaritan Act. This piece of legislation, which was passed by Congress in 1996, removes all liability in regard to food donations from donors if they take necessary precautions to ensure the safety of the food. If, for whatever reason, a donation was given by someone who understood it to be in good condition, but that food later posed a health hazard, the donor would not be held responsible.
Two excellent resources to find a local food bank or pantry near you are:
Donating your excess food provides a significant impact to your local community. You're reducing your own food waste and helping those suffering from food scarcity by giving them access to fresh, healthy food.
With food bank donations in mind, I'll be buying those 6-packs of plants from Bonnie Plants and ensuring I have excess ready to donate this year. I'm actually embarrassed that I haven't made more of an effort to do this in the past
.
Metal Raised Bed Build Adjustments
This year, I noticed significant bulging on the longer sides of my raised beds. One contributor I can think of which caused this is much greater rainfall than the previous years. Without enough time to drain, the weight of the waterlogged soil started pushing the metal sides out.
The sides need additional reinforcement, although I haven't figured out a good method which allows me to keep the seamless exterior look. Have some ideas? Let me know in the comments below
!
I strive to paint vivid landscapes with my words, bringing the magic of far-off lands and enchanting aromas to life for my readers. Combine passion for exploration and the art of gastronomy in an unending ode to the senses. When I'm not traversing the globe, I find solace in the earth beneath my fingertips, tending to my garden and working on projects around my verdant oasis. MK Library serves as a beacon, guiding fellow travelers and homebodies alike to embrace sustainability, nurturing both our planet and our souls with purpose. Full Bio.