The Yodel cocktail is perfect for the cocktail imbiber who wants more of an adult mimosa. However, you're going to already want to be a Fernet-Branca fan before you indulge in one of these.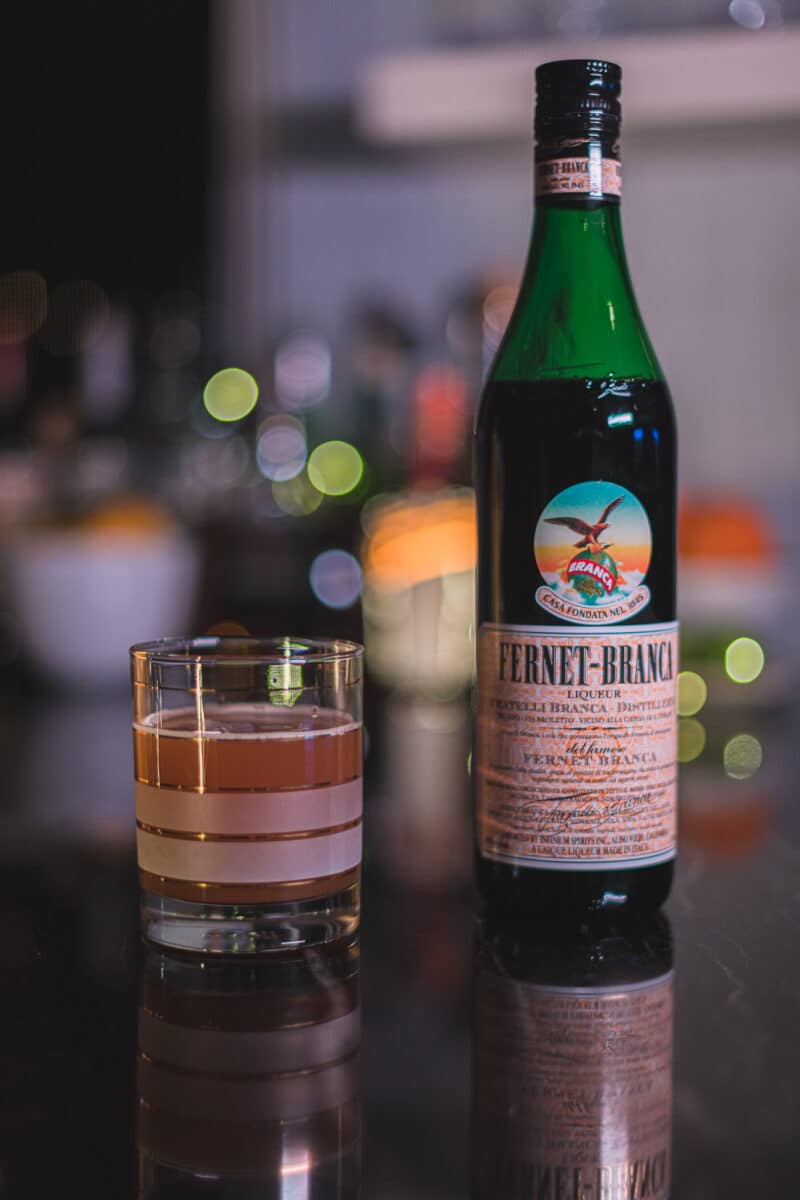 For the uninitiated, Fernet-Branca is a very herbal and bitter tasting amaro liqueur. Made of 27 herbs in a very secret formula, this was actually classified as medicinal in the United States during prohibition.
Created in Milan, Italy in 1845, it is meant to invigorate your stomach and instill an appetite. Thus, it was used medicinally for cholera or any other illness which brought about a lack of appetite.
Between the Fernet-Branca and orange juice, the Yodel cocktail just might be the vitamin-packed jolt you need after a long night or to help a hangover move along.
Yodel Cocktail
The Yodel cocktail is perfect for the cocktail imbiber who wants more of an adult mimosa. If you are already a fan of Fernet-Branca, this drink will make you climb the nearest mountain and sing!
Ingredients
2

oz

Fernet Branca

2

oz

Orange juice

Club soda
Instructions
Pour ingredients into a medium-sized glass, then top with club soda.
Nutrition
Serving:
1
cocktail
Calories:
232
kcal
Carbohydrates:
28
g
Protein:
1
g
Fat:
1
g
Saturated Fat:
1
g
Sodium:
48
mg
Potassium:
113
mg
Sugar:
27
g
Vitamin A:
113
IU
Vitamin C:
28
mg
Calcium:
11
mg
Tried this recipe?
Let us know how it was – tag @themklibrary on the socials!
I strive to paint vivid landscapes with my words, bringing the magic of far-off lands and enchanting aromas to life for my readers. Combine passion for exploration and the art of gastronomy in an unending ode to the senses. When I'm not traversing the globe, I find solace in the earth beneath my fingertips, tending to my garden and working on projects around my verdant oasis. MK Library serves as a beacon, guiding fellow travelers and homebodies alike to embrace sustainability, nurturing both our planet and our souls with purpose. Full Bio.