Road trip; two words, hundreds of meanings, and millions of memories. No matter how you define it, going on a road trip is for sure one of the most preferred ways to take a break from the hustle and bustle of the world. More than being a witness to nature's majesty, the amount of time you spend on the road and the new people you meet along the way often allow you a new perspective on life.
Having said that, going on a road trip also requires a lot of preparation. From planning to packing, and actually going on the trip, it will demand your utmost time and commitment. Not to mention unpacking your stuff when you get home.
Although you'll have to go through a long to-do list, it doesn't mean it has to be taxing and boring. In fact, it should be part of the fun. So, to make sure you get the best experience throughout your journey, here we have concluded some tips you can use for your next road trip; let's check them out!
Before you go
Must-do: Plan your route, itinerary, and budget (and commit to them)
If you are going with your friends, you must all sit down together and discuss the roads you want to take and the detours you might want to make. While you're at it, plan the itinerary, budget, and designated driver for each day. It is important to ensure that everyone gets enough rest, so you might want to plan a night or two at nearby accommodations.
A tip you can use is to go as early as possible (yes, we're talking about 4-5 AM early) to make sure you don't waste time getting stuck in the traffic. Besides, you can get a personalized good morning greeting from the sun each day; who doesn't want it?
Strictly don't: Be dependent on your signal and data
The thing about going on a road trip is you never know whether the road you're going through supports a good connection or not. To make sure you don't get lost, download the offline version of your whole route on your most reliable tablet. This way, you can still access your map even when you go through those small roads with zero signal.
Another tip is to create a collaborative song playlist beforehand and download them too. It is good to also alternate music with podcasts, as it can be a conversation starter.
Highly suggested to do: Divide your communal items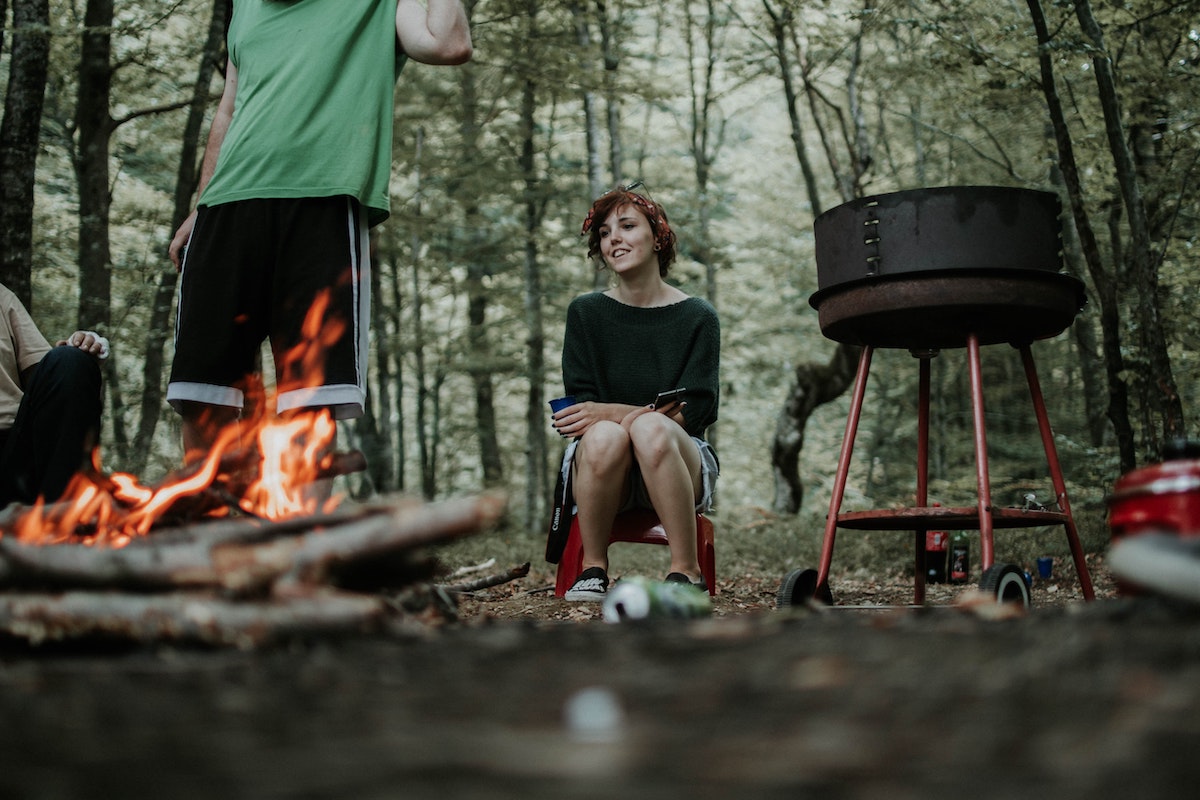 As you will be using some stuff together, it is best to list down what things you'll use together and who will bring them. Then, you can save more space in the car and use it for souvenirs instead. For example, if you are planning a camping trip, then one person can bring compact cookware set, the other can bring a tent, and so on.
For your own sake, don't: Forget your personal items
A tip is to list down everything you are bringing and check each item down before you leave and go home. This way, you won't have to spend money buying an item on the road, or worse, lose your items. Don't forget to bring your medicines and refill your prescriptions!
Please do: Take your car for an inspection
As you will use your car continuously during your trip, it must be in its best shape. While you're at the shop, ask the mechanic to teach you a thing or two about solving simple mechanical issues and how to change a tire. As anything can happen on the road, it would be wise for you to also sign up for a roadside rescue plan with your car insurance company.
As you go
You'll save more if you don't: Do your shopping at rest stops
Here's a trick for an on-budget road trip; unless it is an emergency, such as essential toiletries and medicines, shop at the local grocery store. This is because you can get more deals there and save more money. Another trick is to buy your snacks in bulk, as some stores sell products at lower prices when you buy them in large quantities.
Best to do at night: Rest at truck stops
If you just need a quick 30-minute nap, then truck stops are a better option at night. This is because they tend to have better lighting and more accommodating facilities than deserted rest stops— making them safer too! Remember that anything can happen on a road trip, so don't forget to pump your gas and get some cash as you make your stops.
Trust us, you better do: Take documentation of your trip
We get it, it can be tiring and a hassle to take pictures with every single person in every single place you visit. But trust us, just take that picture or record that 5-second video (even though you know you won't follow through with the montage later). This is because, 5 or 10 years from now, you won't care whether the picture (or you) looks bad; you'll just remember the fond memories.
What you can do is to use a Go-Pro and install its holder on your car dash or stick it to your front mirror. This way, you can enjoy a hassle-free trip and relive your once-in-a-lifetime journey, anytime you want.
Highly recommended to do: Ask locals for hidden gems
Yes, we do have internet and reviews for places everywhere now. But sometimes, the internet doesn't cover the hidden gems that only locals know. After all, we tend to keep the best things just for us.
So, the next time you visit a town just ask a local for a meal recommendation or an interesting place you can visit. You never know; maybe you'll find your new top 5 burger joint or your new favorite lake to visit.
Finally, pay attention to the road signs as you drive and take a quick nap or take turns when you're too tired to drive. Remember also to adhere to local regulations, customs, and traditions. So, what are you waiting for? Pack up now and drive away; adventure is waiting!
Whether she is researching the latest trends in home decor, life-changing destination getaways, or the best way to maintain your finances, Dewey takes pride in leaving no stone unturned. She is passionate about distilling and delivering high-quality information that you can use to upgrade your life.