Tulum is a charming tourist destination that has a lot to offer its visitors. Whether you want to spend your time exploring Mayan ruins, swimming in the Caribbean sea, or pampering yourself in a luxury hotel, here, you will be able to do it all. So, if you have set your mind on having your dream vacation here, you won't regret it. However, before you set up your itinerary, there are a few essential things you should know about staying in Tulum. Here is some important advice for having the best time in this coastal paradise.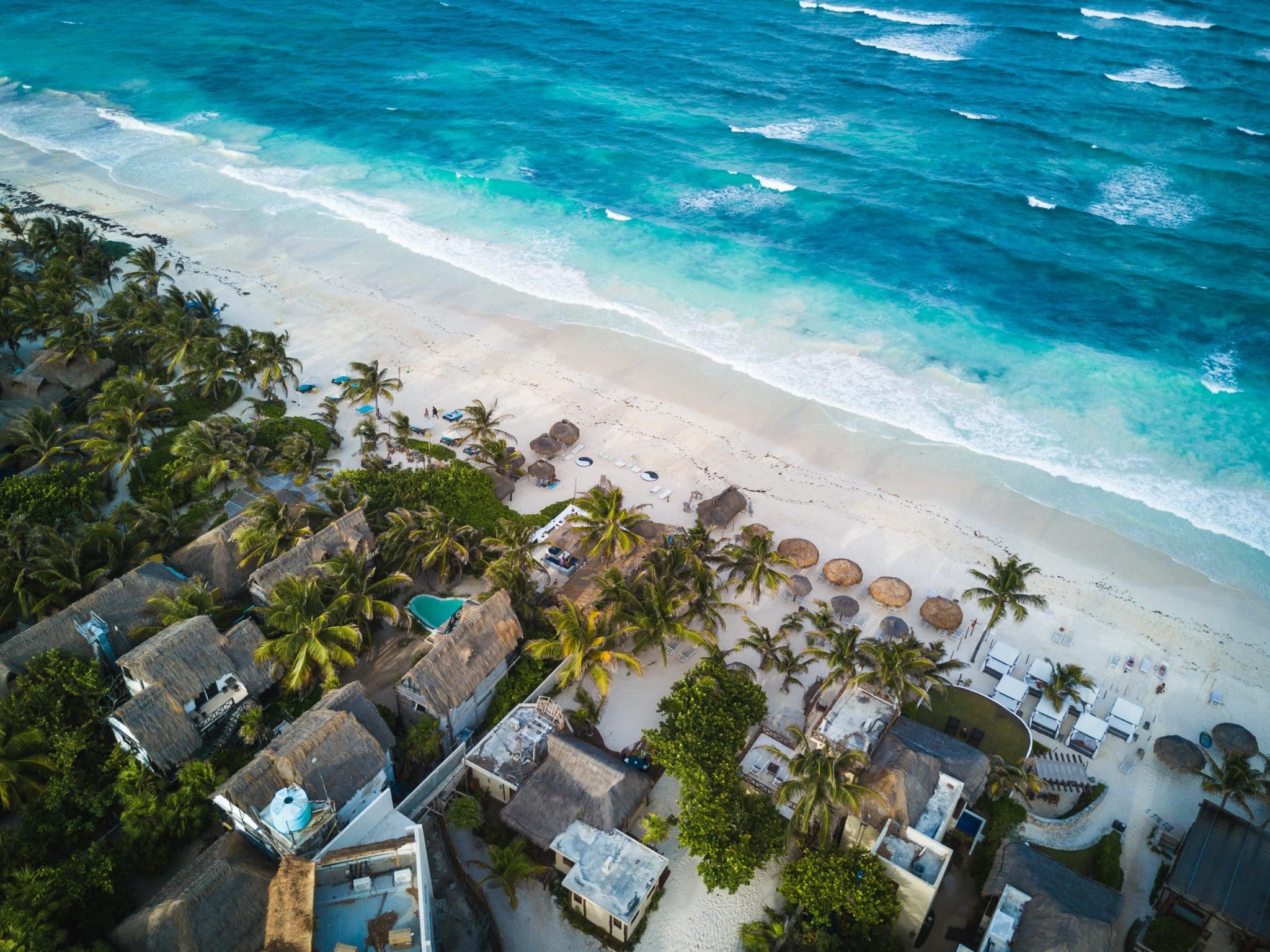 When to Travel
Not surprisingly, winter is the most attractive season for tourists to visit Tulum – as everyone wants to escape into this tropical paradise during the colder months. Unfortunately, this also means that the booking prices in these months skyrocket, especially around the Christmas season. On the other hand, Tulum beaches are often covered with sargasso seaweed from early summer to early autumn, souring the beachgoers' experiences. If you want to avoid seaweed and pay for overpriced amenities and services, you may want to plan your stay for late autumn. Traveling during a full moon is also a popular choice among those interested in spiritual cleansing or participating in the parties held on the beaches at this time.
Safety Preparations
Needless to say, you shouldn't be traveling anywhere without purchasing an adequate travel insurance policy first. While Mexico is considered a safe country, it's always good to be prepared for every possibility just in case. You must also set a budget according to the number of days you will be staying and your planned activities. Make sure you always have pesos in cash on you, as many local establishments only accept local currency. In addition, since Spanish is the official language spoken in Tulum, you may want to familiarize yourself with a few common phrases in this language. You can also check out local expat groups that can help you out in case you encounter a language barrier during your stay.
Where to Stay
Deciding where to stay is another crucial aspect of preparing for your vacation in Tulum. Determining whether you want to stay downtown or at the beach can already be a tough choice. In addition, due to the vast range of options, picking your lodging in this charming town can be challenging. Going online and finding a website with information about local dwellings can help you narrow down your search. It's the best option for picking a location that fits all your needs and your budget. Tulum has both luxury hotels offering a pampering experience and more affordable lodging options, it's only the question of finding the perfect one for you.
Things to Do
There are many things to do in Tulum, so it's a good idea to do a little research beforehand so you can plan your days accordingly. If you are looking for a more relaxing experience, you can stroll down the beach and spend a lazy day there. Or, you can begin your day visiting a cenote and end it in a luxury restaurant enjoying local specialties. Those seeking a little adventure can check out one of the archeological sites, swim with turtles in the ocean, or learn more about the local wildlife. There are also plenty of other organized activities for tourists, like participating in a cleansing ceremony, taking a ceramic class from the Mayans, or shopping in the boho-chic boutiques in town.
Getting Around
The best way to get around depends on which part of Tulum you will stay in and the places you plan to visit. For example, the town itself is located quite a distance away from the beach and the main attractions. So, if you will be staying in town and want to explore locally, your best option is to simply rent a car. While there are plenty of taxi services in the area, having your own vehicle will be much more convenient. Or, if you are looking for a more budget-friendly option, you can also rent a bike for your daily trips. If you want to explore attractions in the neighboring towns, the least inexpensive way to do it is by hopping on a train or a bus.
As with any other destination, planning a vacation in Tulum does take some time to complete. From deciding the best time to travel to finding the perfect lodging, there are a lot of important questions to answer. It's also a good idea to learn how you will get around once you get there and plan your finances and insurance accordingly. This may all seem like a lot of work just to prepare for your vacation, but it's all necessary to ensure you can have a stress-free time on your trip.
About the Author
Latest Posts
Whether she is researching the latest trends in home decor, life-changing destination getaways, or the best way to maintain your finances, Dewey takes pride in leaving no stone unturned. She is passionate about distilling and delivering high-quality information that you can use to upgrade your life.