After I purchased the new 16″ MacBook Pro M1 Max, I realized it was also time to upgrade to the best MacBook accessories. I always try to buy my gear with the goal of finding the balance between the latest and greatest and something which will last as long as possible.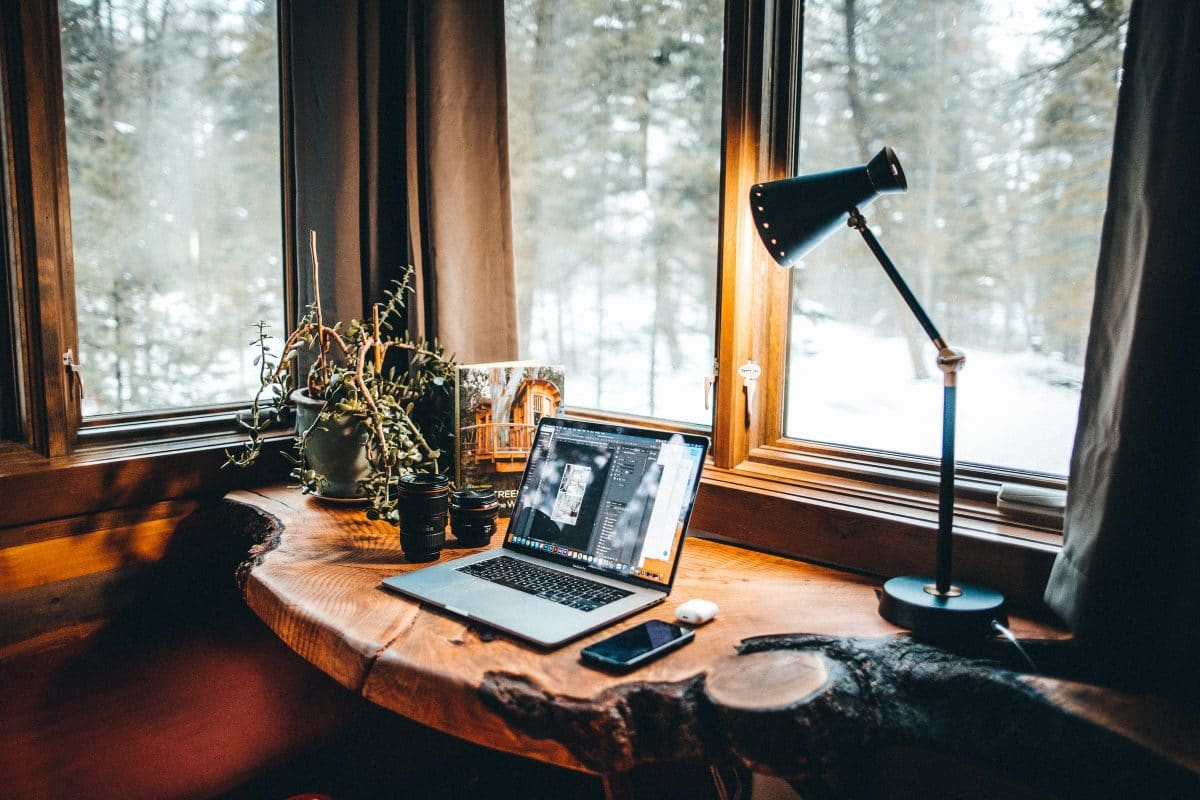 With this new MBP, I also wanted to consider energy efficiency. There is some new technology out there and some companies who are innovating some really spectacular products.
This guide on the best MacBook Pro accessories is split into two main sections.
Accessories for the home, home office, or office.
Accessories for traveling.
Some of these recommendations overlap with my guide on optimizing the home office for speed and efficiency with networking equipment.
Methodology
I test each accessory in a real world scenario. I buy it, use it, test it, and make sure it really does what it says it does and to my high standards.
Each accessory is tested with each of my three MacBook laptops:
2021 MacBook M1 Max 16″
2020 MacBook M1 13″
2019 MacBook Pro 16″
Price is a metric for product selection, albeit a very small one, as I am valuing the features, quality, and energy efficiency as a priority. Price only comes in as a decision maker when all the other metrics are close.
Energy Efficiency and Carbon Footprints for the MacBook Pro 16″ M1
The latest MBP achieves greater energy efficiency and environmental standards in many ways than previous models. Apple has estimated the lifecycle and carbon footprint of the laptop to be about 349kg carbon emissions. The final assembly suppliers are using 100% renewable energy and 100% recycled aluminum and rare earth materials.. 70% of the footprint comes from production. 5% from transport. 10% from use. <1% from end of life processing, should you return the laptop to Apple. Source (PDF).
The MacBook Pro itself shouldn't be the only one holding itself to a high standard of energy efficiency and lower carbon footprint. Accessories chosen should take these methodologies, energy sources, and and material sources into consideration as well.
The Best Macbook Pro Accessories for the Office
Dock
One of the biggest deciding factors for me to get this dock is the built in 10GB Ethernet port. I've yet to find another dock with this feature. The only dock with something close is the CalDigit TS3 Plus with the 10GB adapter.
If you don't necessarily need that kind of hardwired network connection, the CalDigit TS3 is an excellent choice.
Contenders to Consider
Keyboard
Backlit and wireless, the MX Keys has provided the best experience for pairing with a mac computer that I've found among keyboards. It uses USB-C to recharge, and can pair with 3 different devices with easy switching.
The Best Macbook Pro Accessories for Travel
Hard Shells
MOSISO Hard Shell, Keyboard Skin, and Screen Protector
I've been using this brand for my laptops for all three generations and have been very happy with how they work. Sleek, minimal, and easy to clean. Oh, and I've even dropped my MacBook or let them slip and the case has protected accordingly, absorbing the damage and cracking without damaging the laptop.
I've gone back and forth on the keyboard protector. I've heard closing the lid with it can damage the screen, which I've never had happen, but I'm going to skip using it with my 2021 M1 MacBook. I do like how it keeps grime and gunk out from between the keyboard keys.
I like to use the screen protector, mostly because all my friends seem to like to touch my screen. WTF?@!! So yeah, instead of cringing or having to slap hands away, I just use a screen protector and sigh. Keep your greasy mitts off my laptop.
Note: Tempered glass screen protectors and magnet models are the ones which potentially crack your screen. The super thin plastic ones are the way to go. They WILL reduce some clarify and color pop though.
Someone on the internet reported all of these style shells come from 2 factories in China and just rebrand them. This is the particular brand I've been using.
Laptop Cases
I bought and tried multiple laptop sleeves with each laptop, and this tomtoc has been my favorite so far. It has a very soft inside, a strap to keep the laptop secure, a pouch for a charger and other small accessories, and a handle.
Since 2019, the tomtoc has travelled with me on multiple trips, thrown in backpacks and luggage, under airplane seats, gone on hikes, and has performed exceptionally well. The case has held up spectacularly well. As a bonus, this fits each of my 16″ MacBooks.
Contenders to Consider
Chargers
This charger is the most efficient charger out there. Not only will it handle any MacBook Pro with the USB-C charger connection, but all other USB-C devices you own. The first time I traveled with my Sirius, I was immediately excited by the prospect of how many extra cables I was able to reduce in my packing. The Sirius is far smaller than the charger that comes with the MacBook Pro.
The other big feature of this charger is its energy efficiency. The technology is called EcoVoltas, which uses gallium nitride transistors – these transistors allow the Sirius to charge at a 93% energy conversion rate (The Apple charger is 90%). This high level of energy efficiency helps in keeping the laptop battery cooler, which means a greater longevity rate. My Apple chargers in the past have become uncomfortably hot and have cracked – so far this one has stayed significantly cooler in comparison.
I've been using this charger for all three MacBooks since 2019. I first learned about this company when they contacted me for a sponsored Instagram campaign and I really loved their product.
Contenders to Consider
Power Bank
The first thing you'll want to look for when shopping for any power bank to keep your Macbook charged is to make sure it can do 65W minimum – ideally 100W to avoid overheating and handle load. Next up, make sure the power bank supports
Optional features for a power bank of this size would be a fan and AC plug.
With a 25,600mAh capacity, you should be set to charge your Macbook and then some. Charge an iPhone 11 Pro Max 4 times, an iPad mini 5 3 times, or a MacBook Air 2020 once. I am using an older version of this no longer sold, but this is essentially the same thing in an updated design.
Contenders to Consider
About the Author
Latest Posts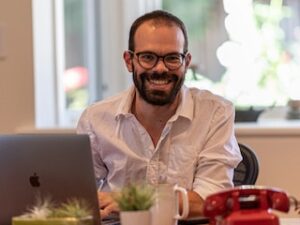 I strive to paint vivid landscapes with my words, bringing the magic of far-off lands and enchanting aromas to life for my readers. Combine passion for exploration and the art of gastronomy in an unending ode to the senses. When I'm not traversing the globe, I find solace in the earth beneath my fingertips, tending to my garden and working on projects around my verdant oasis. MK Library serves as a beacon, guiding fellow travelers and homebodies alike to embrace sustainability, nurturing both our planet and our souls with purpose. Full Bio.