Have you ever thought about how convenient it would be to have fresh herbs at all times? If you love using natural ingredients, you already know how difficult it is to find them. So, what do you think about creating a garden oasis and growing fresh and natural herbs on your own? You can easily turn this dream into a reality by using metal raised garden beds to build your outdoor garden.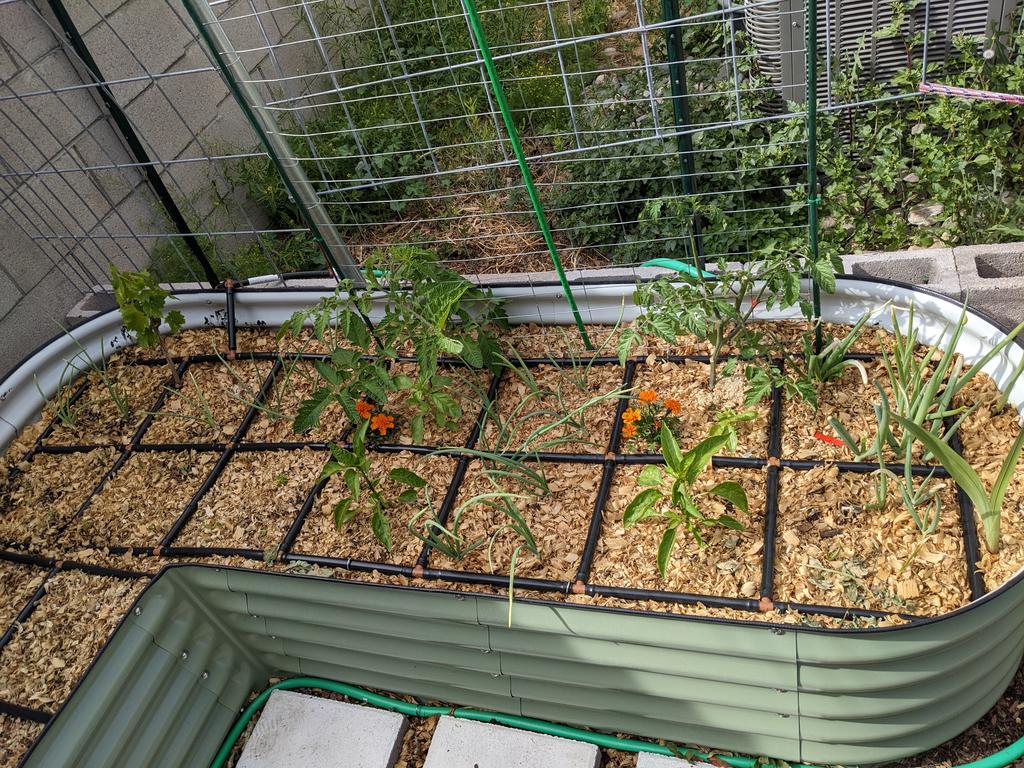 However, these don't only serve to make your space look beautiful. Using them will also make the whole gardening process a lot easier and more convenient. Moreover, having naturally-grown herbs within reach means that you'll do all the cooking using fresh ingredients and spices. In other words, there are many reasons why creating this kind of area in your house would be a great idea!
Now, let's discover why metal-built raised beds are ideal for this purpose.
Why Opt for Metal Raised Garden Beds for Growing Herbs?
Metal raised garden beds are totally trending right now for growing veggies, herbs, and flowers. However, don't look at them as just a trend- they actually have tons of benefits compared to classic in-ground planting. They let the soil drain and breathe better, reduce soil compaction, and make the roots of your herbs thrive. Plus, they are super versatile and can be placed on patios, balconies, or any kind of flat surface. That is why so many people are ditching the traditional herb-growing method and giving metal raised beds a try!
When it comes to herb gardening, these beds can make the whole process extra convenient. We know you're often discouraged from trying something new because you're afraid you'll face some difficulties. This is why we suggest using this type of garden bed – because they can help you grow your herbs like a pro without hassle! With the right setup and tools, you can achieve green miracles.
So, let's look into the benefits of using a raised bed for growing herbs.
1. Easy Access
The biggest advantage of a raised bed is that the soil is elevated above ground level, making gardening easier and more accessible. This is particularly useful for people who suffer from back pain, arthritis, or mobility issues, as they don't have to bend over to tend to their plants. Additionally, raised beds are ideal for growing herbs, as they often require frequent harvesting, which can be done easily without disrupting their growth.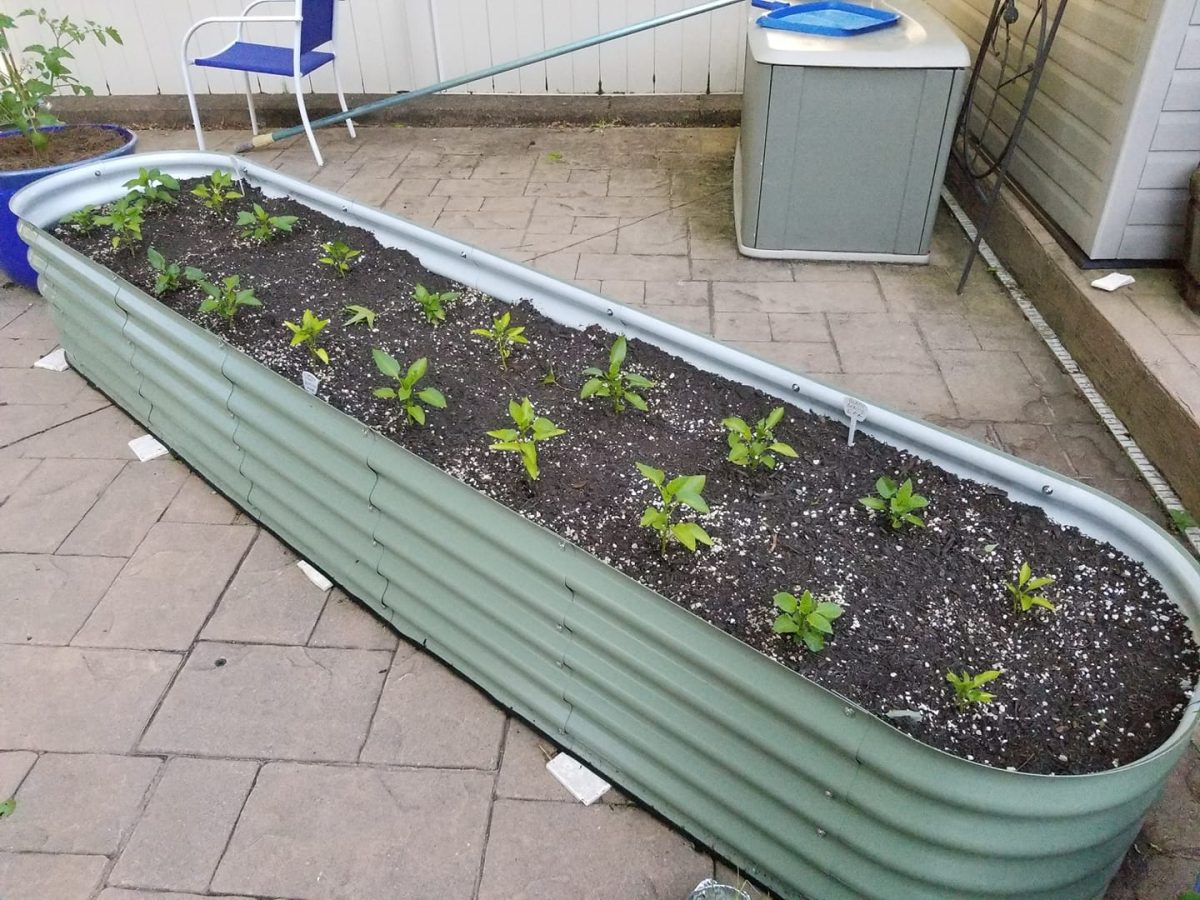 2. Simple Setup
Creating a raised bed herb garden can be a quick and easy process that doesn't require any technical knowledge or special tools. Metal raised beds are convenient for those who want an easy setup. Thanks to its easy setup, you'll have an elevated garden bed ready for planting, making it an ideal option for those seeking a hassle-free experience.
3. Excellent Drainage
Metal garden beds that are raised provide good drainage by preventing the soil from becoming compacted. This helps to prevent the roots from becoming waterlogged and promotes healthy plant growth. Proper drainage is necessary for herb gardening, so let's not overlook this aspect.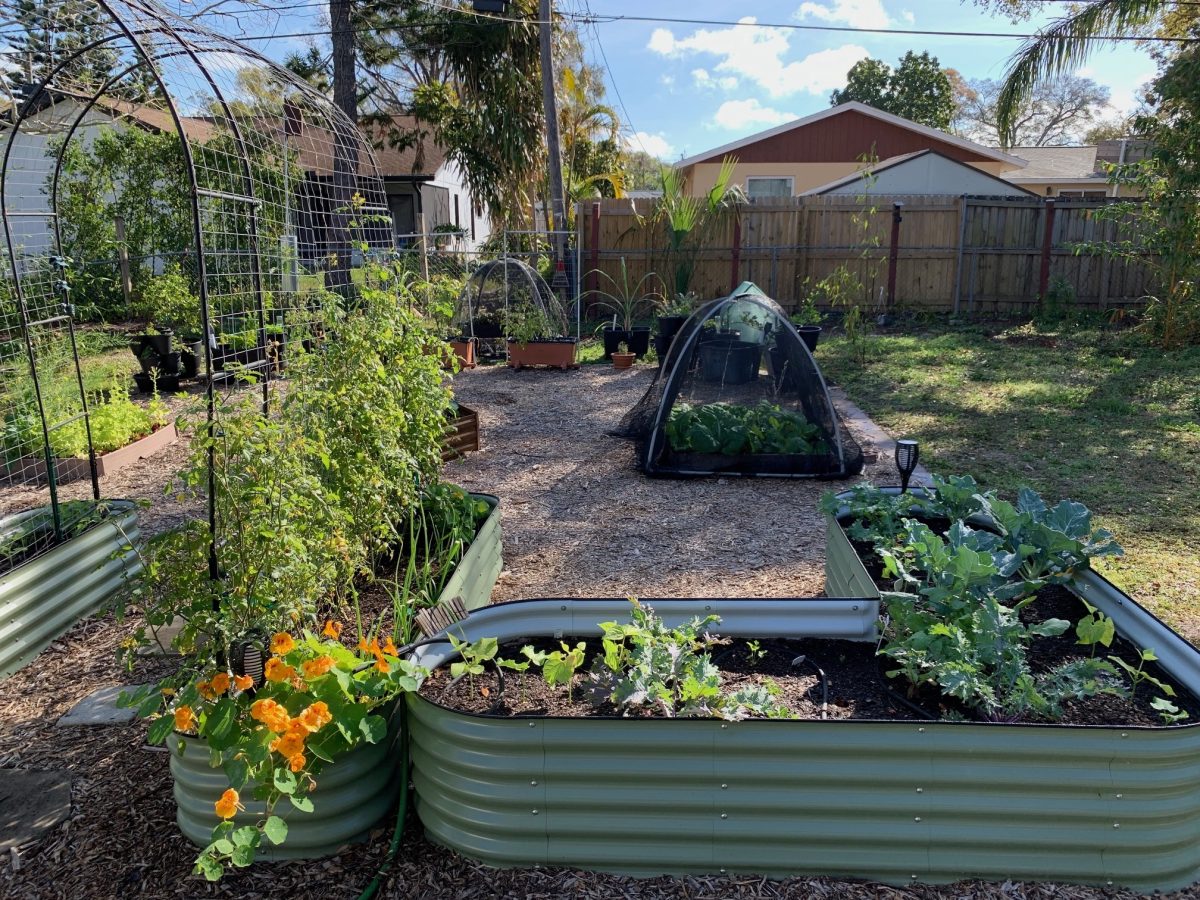 4. Long-lasting
Compared to wooden ones, metal raised garden beds are more durable and can last long. This is because they don't rot and are resistant to pests such as termites. In addition, they are a more convenient long-term option, as you won't have to bother replacing them after a while. The metal material they are made of doesn't corrode, as well, and requires little to no maintenance to keep your garden bed in good shape. Know more details about wooden raised bed Vs. Metal raised bed.
5. Amazing and Affordable Look
One of the biggest advantages of a metal raised bed is its aesthetic appearance. These beds can be so visually stunning, giving your space a touch of sophistication and elegance.
Moreover, they're often the most cost-effective option. In addition to being more affordable upfront, their long-lasting nature can save you money in maintenance costs, especially when compared to wooden beds.
Selecting The Right Metal Raised Bed
Before buying garden beds, it's important to consider several factors. These include the bed's size and shape and the type of metal it's made of. Additionally, it's essential to choose a garden bed that matches the design of your yard and home.
Shape and Size
Metal-raised beds are available in various sizes and shapes, and the rectangular shape is the most commonly used. However, you can also find metal beds in square, oval, and round shapes. The size of the bed you choose will depend on the amount of space you have available, as well as on the number of plants you intend to grow.
Metal Type
Garden beds can be made from different types of metals, but zn-al-mg and steel are the two most commonly used. Zn-al-mg is a lightweight material resistant to weather, which makes it suitable for portable gardening. On the other hand, steel is heavier and more durable, making it better suited for permanent use. Plus, you must choose a type of metal that won't rust or corrode over time, ensuring the longevity of your raised bed herb garden.
Choosing the Right Herbs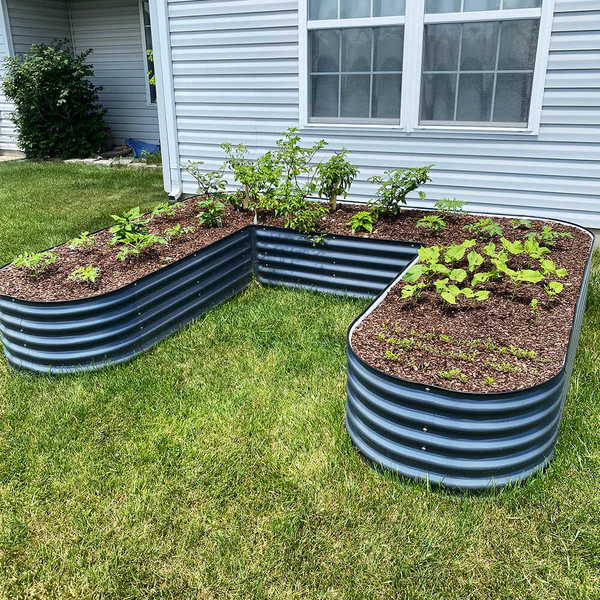 With so many options available, you might find it hard to choose the best herbs to grow in your garden. To avoid planting just one type, it's best that you group them based on their growing requirements. This simplifies maintenance and ensures that each plant thrives in an ideal environment. Generally speaking, herbs are divided into two categories: drought-resistant and water-loving. It's recommended to have separate planters for each category to prevent over-watering or under-watering the plants.
Metal raised garden beds are a perfect option when you want to create a herbal oasis in your home. After all, they're not only convenient for your plants but for you, as well. It goes without saying that they will turn your garden into this majestic place you generally see on Pinterest or Instagram. Don't miss out on a chance to create your little heaven!
You can find additional information on metal raised garden beds by visiting VEGEGA's website.
Whether she is researching the latest trends in home decor, life-changing destination getaways, or the best way to maintain your finances, Dewey takes pride in leaving no stone unturned. She is passionate about distilling and delivering high-quality information that you can use to upgrade your life.