"Who are you looking for?" Was shouted at me the very first time I met Kent McKinley, owner of Eva's Brickhouse. Wearing a Hawaiian shirt, completely unbuttoned, khaki shorts, and barefoot, my eyes were immediately drawn to the enormous broken capillaries on his nose and thick wild mustache. His skin glistened on the verge of dripping from the summer heat of Puerto Vallarta, Mexico. With a face of skepticism awaiting my answer, Kent had a wild charismatic confidence about his very presence.
I answered the only way I knew to a man like this.
"I'm looking for trouble."
My accompanying grin and smirk seemed to relax his defensive position. Max, his very friendly black-furred dog, wagged his tail and sniffed at my sunscreen soaked calves.
As Kent eyed me up and down, I continued with a better explanation of my intentions. "I'm blogging about different places in Puerto Vallarta and am looking for cool things to write about and share with my visitors."
"This isn't Puerto Vallarta, this is La Cruz de Huanacaxtle." I bit my lip and a half-smile crept across my face. "Come into my restaurant and tell me more about what you are trying to accomplish, and maybe I can help you. We are closed today." And with that the owner and chef walked into his restaurant, Eva's Brickhouse.
Now, I was with a ex-girlfriend, and I could tell she was apprehensive, and rightfully so. Max ran into the restaurant, with us following behind.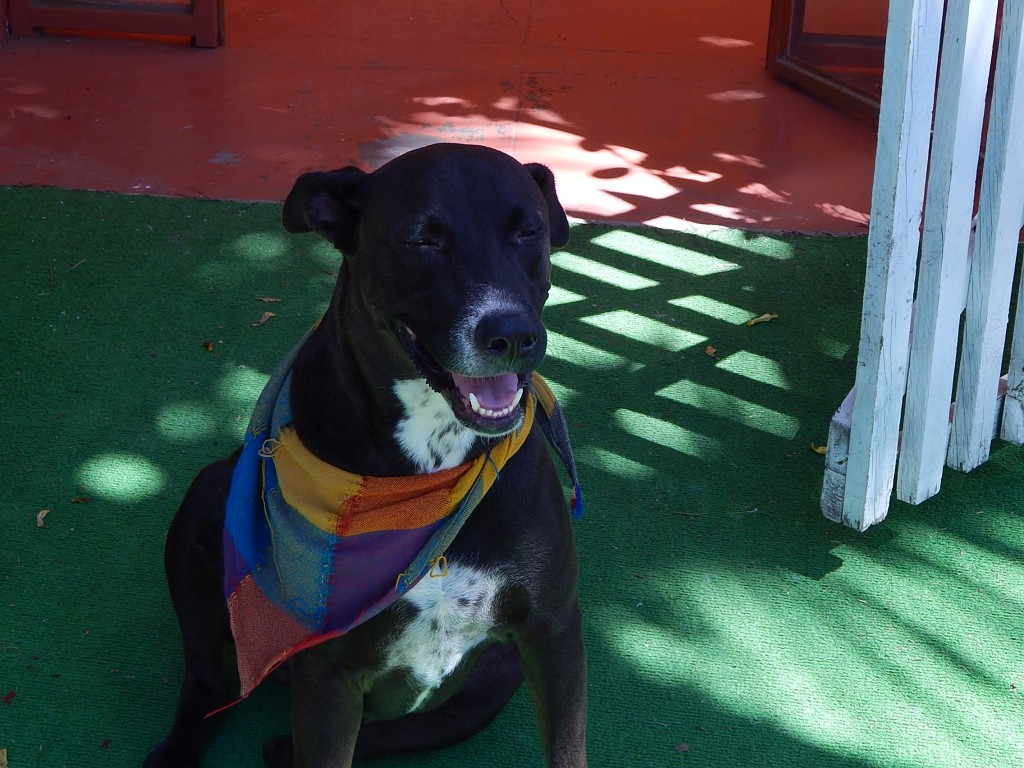 The restaurant was dimly lit with a bar in the center. Kent had seated himself at the bar and motioned for us to join him. He was drinking a dark liquid. Seeing me trying to figure out what he was having, he volunteered in the most distinct voice, overtaken by a tongue too thick for a mouth and a bit of inebriation. "I like my Coke with rum, cause it makes the Coke taste better."
Kent listened intently, eyes darting between the two of us as I explained what I was after and shared a few anecdotes of other restaurants encountered thus far. I had a glass of wine to accompany him on his rum and Coke.
We shared many a story of blogging about food and his quest to become the top rated restaurant in Nayarit on Trip Advisor. He went into great lengths about his strategy, the tribulations encountered with his perceived competition, and dealing with Trip Advisor's system.
Telling tales of customers and friends, from annual Canadian snowbirds to celebrities like Joan Rivers, Sammy Davis Jr., and Frank Sinatra, Kent's stories were full passion for making sure those who dined with him had the best meals of their lives.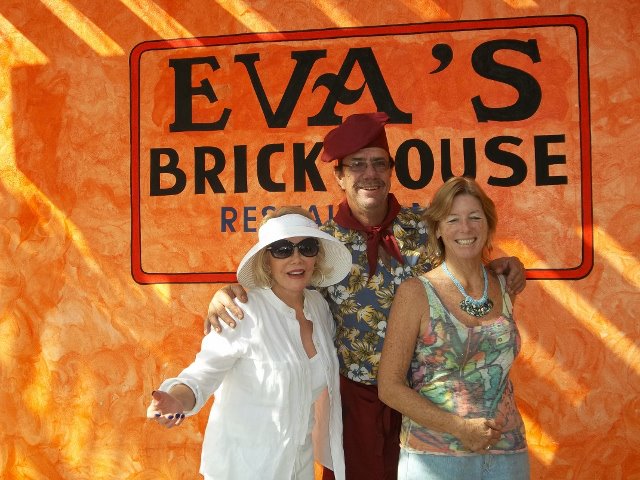 Kent's strategy was to ask each customer at the end of the meal to leave a review on Trip Advisor, sign his guest book with pen and ink, and provide an email address so he could follow up. He opened up his laptop to show me his emails he sent out to diners at his restaurant. He was very consistently thanking them in extraordinarily gracious ways. Kent would remember what they wore and talked about with him, the dishes ordered, and what they thought. He lavished the most personable compliments and treated each customer as if they were a favorite. The words were very genuine and I felt a desire to receive my own email from him.
"Why don't you return tomorrow for dinner? I will close the restaurant and it will just be the three of us, and Max. I'll make you something very special and get the freshest fish from the market."
I recall seeing the restaurant as marked with all the dollar signs on Trip Advisor, so I broached a sometimes precarious subject. "Can you give me an idea on cost? I want to make sure I have enough pesos to pay for dinner or see if I should run to the bank first to convert."
Kent beamed. "Pay whatever you feel like the meal is worth and makes you happy." I tested him, "Are you okay if all I pay is 20 pesos?" "If that is the amount you choose, then I will be happy and grateful to have you in my restaurant." This guy was good. He called my bluff and stayed authentic.
We arranged to return the next day at 6:30pm sharp. Kent would have his staff ready and a menu created for the occasion.
The next evening, the two of us arrived at the restaurant, several minutes early, per usual due to my anxiousness surrounding being late to anything. Kent greeted us at the door, Max at his side. This time, his shirt was buttoned, a hat was in place, and he was wearing sandals.
Kent had a table setup for two, complete with a bouquet of roses which looked over the marina.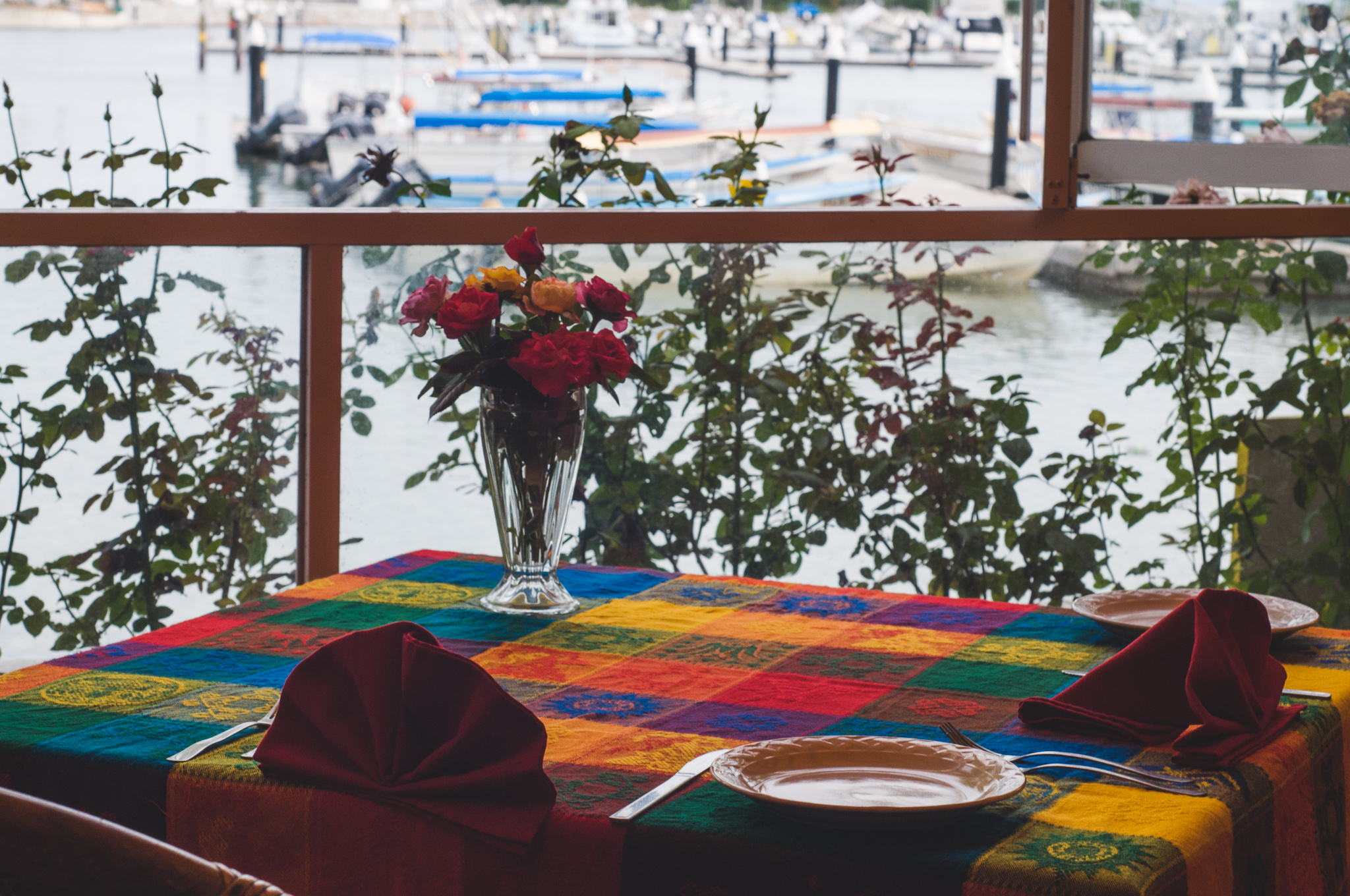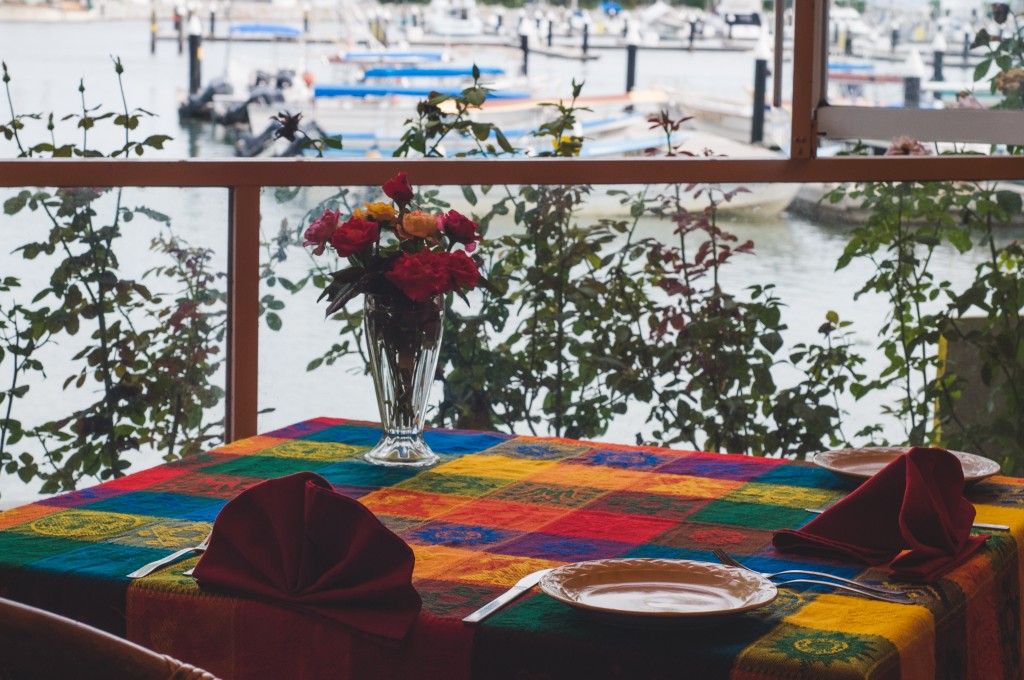 The restaurant felt strangely empty and quiet. As Kent fixed himself a rum and coke, he explained the lack of staff. "I had to fire everyone this morning. They couldn't keep to the standards I need in the restaurant." He had other reasons for the previously employed chef, which are long forgotten.
As my date and I sat at our table, looking out at the marina, taking in the scenery of a well manicured rose garden, Kent stood over our table, talking about this and that. Unsatisfied with standing, he pulled up a chair and sat on it backwards, arms resting on the back. A romantic date for two turned into a dinner for three.
Sometimes strange things happen in life. I find it far more gratifying and entertaining to enjoy the dynamic change and see what evolves. Much to my date's chagrin, I encouraged Kent in his socialization with us.
Getting up briefly to grab us plenty of water, Kent launched into a fast talking flurry of excitement, explaining his plans for turning his restaurant into an art gallery. Max lay on the ground, several tables away – he had obviously heard these plans before. In the midst of laying out his grand art plans, Kent decided we should go to his house and see for ourselves. So, we got up from the table and followed him a short walk next door into his tiny flat.
A full size bed was pressed up against one wall, with dozens of art leaning on the other side, and even more art on top of the bed. I suspected Kent slept in the restaurant, with all the art stored in his home. Spending what must have been an hour in his house, as the sourcing, display strategy, pricing, rearranging and remodeling of the restaurant was presented in great detail.
Stomachs began grumbling, signaling it was time to redirect attention back to the kitchen. I had no idea what kind of prep was needed or if there was actually a dinner at this point.
We made our way back to the restaurant and sat down again. Kent went over the courses for the evening. I asked to join him in the kitchen, photographing the process, since it would just be him and I'd have plenty of room. I also worried he would end up sitting down with us again and food would never be prepared. This would allow him to both talk and get food ready.
Music was put on and the sounds of big band jazz filled the restaurant.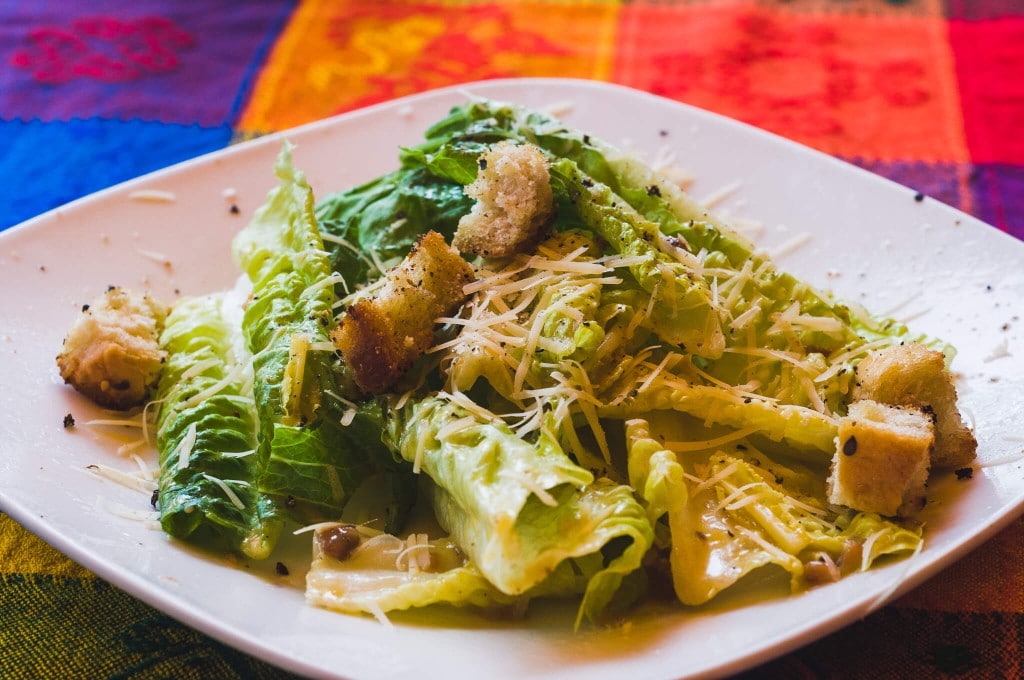 Starting with a classic caesar salad salad, Kent once again sat down while we ate. This would be a recurring theme. This far into the dining experience, each interaction with the owner and chef was enjoyed more and more. His sly grin and enthusiastic stories lit the dimly lit room as the sun set on the Marina horizon.
Baby back ribs came out fairly quickly. Kent talked of how he had prepared them all day, ensuring when we arrived they would fall off the bones in perfection. The fresh mango glaze did not disappoint.
Up until now, I hadn't really stepped foot into the kitchen, except for a quick peek. For the next dishes, a bit more intensive preparation was needed. I was welcomed in with open arms and invited to jump in and help in between taking photos.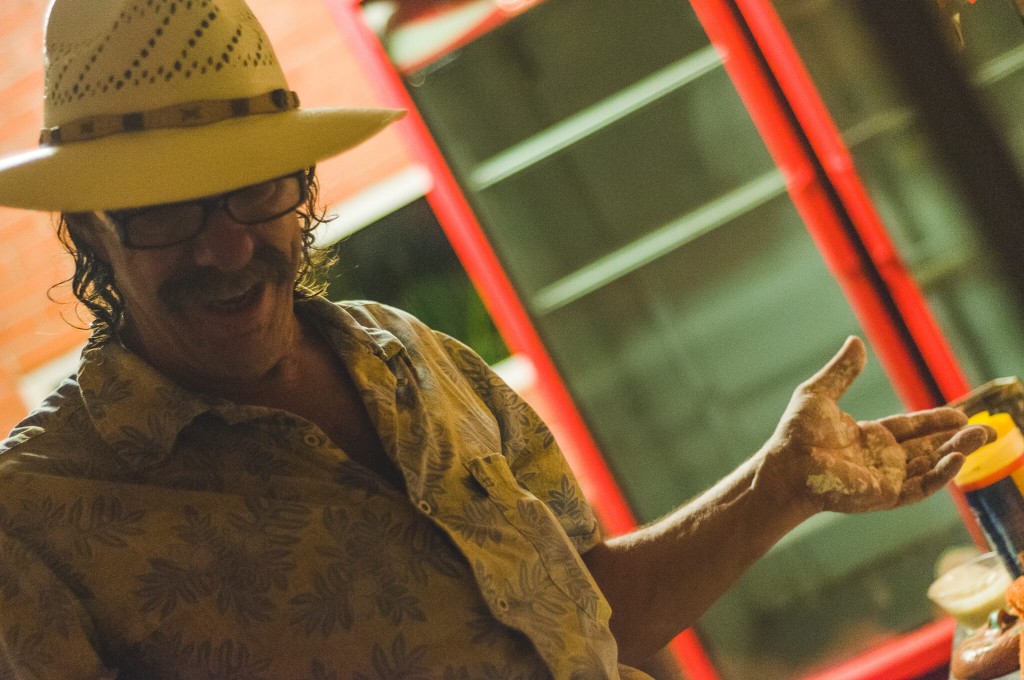 Kent directed my attention to a brick oven. He had built this oven himself, as he wanted to cook with a real wood fire and better control the heat. He loved the way the brick and wood provided flavors and heat distribution compared to gas at other restaurant kitchens.
According to his philosophies, the gas range should be reserved for things in pots and pans only. Everything else should be cooked under a wood fire. There was a secret to the brick oven, but I wasn't allowed in on this secret. At least not yet.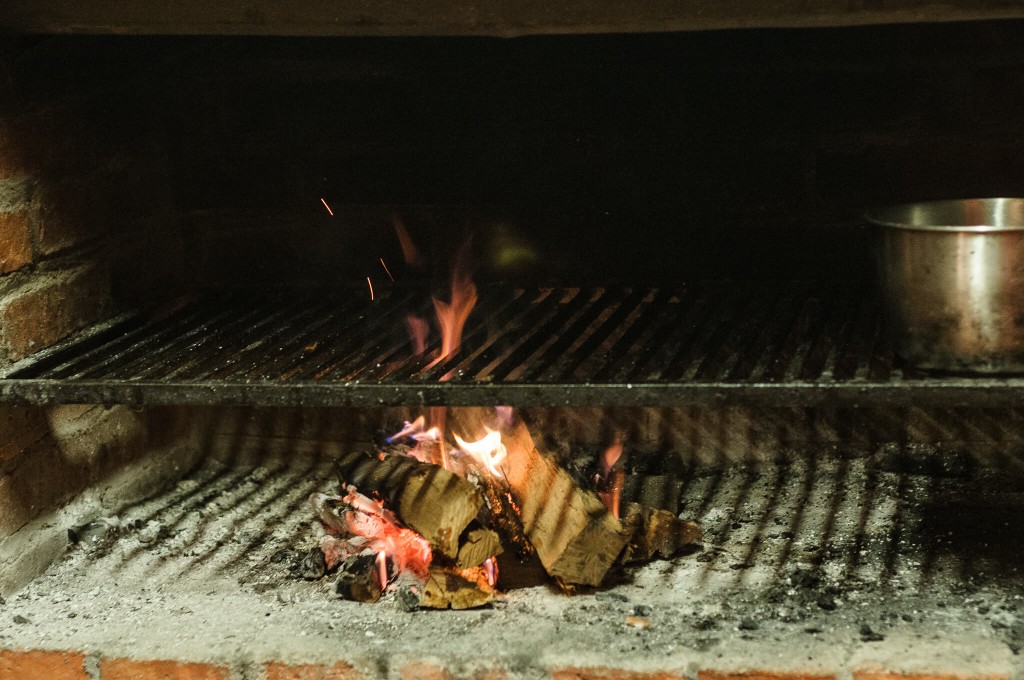 With the brick beginning to heat up, we directed our attention to the next dish.
This small electric pasta machine would be pressing dough into thin strips, whereupon ravioli would be made. But first, the pasta dough must be made.
After sifting the flour several times, Kent got his stainless steel countertop dusted in some of the sifted flour and laid out his dough, which he threw together while I was taking some photos of other things.
Kent had a story about every item in his kitchen. How it was obtained, how he used it, and the tools he tried before this particular one.
After several runs, the small ball of dough was pressed into a satisfactory long piece, ready to be cut into ravioli sized pieces.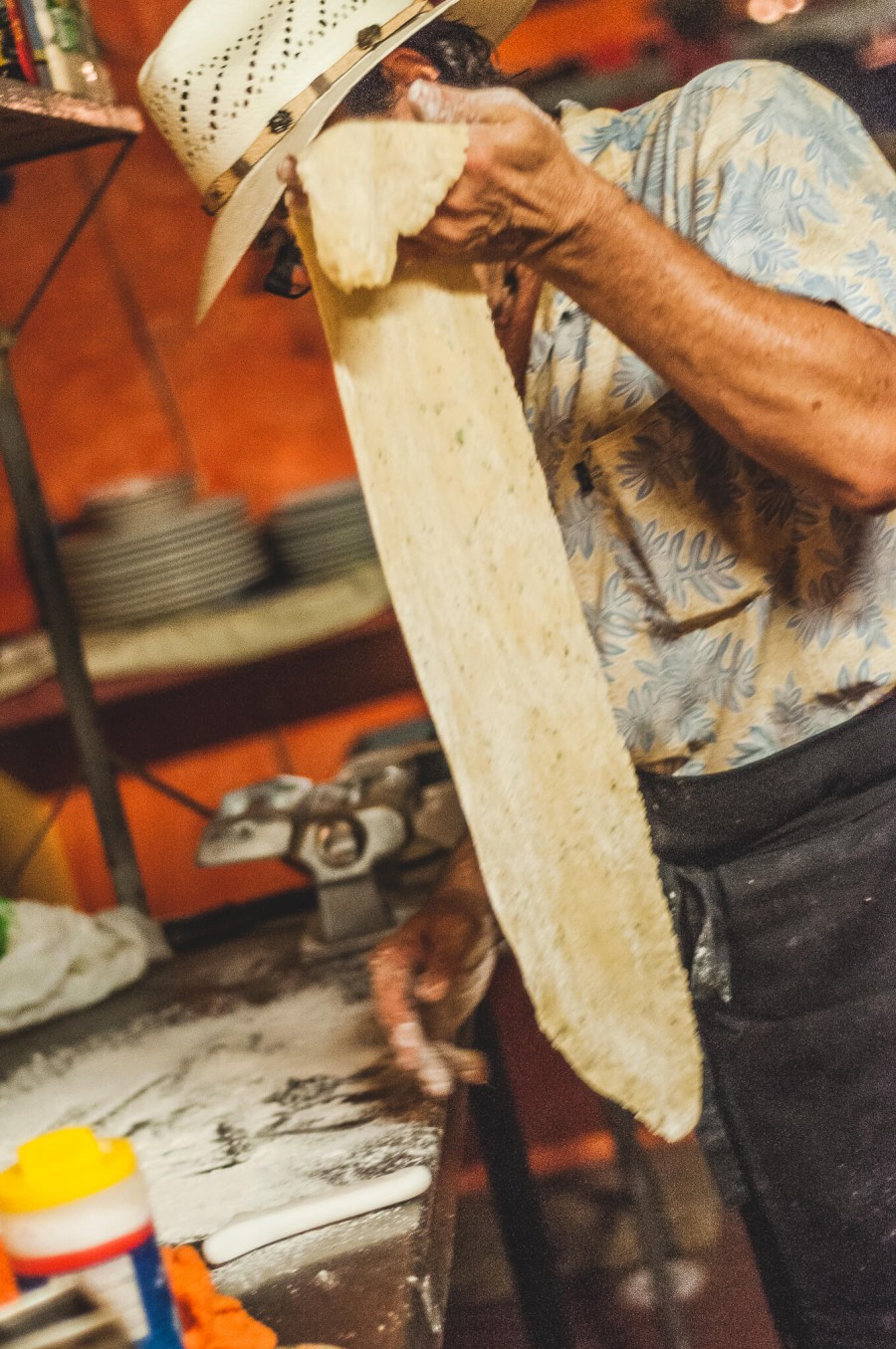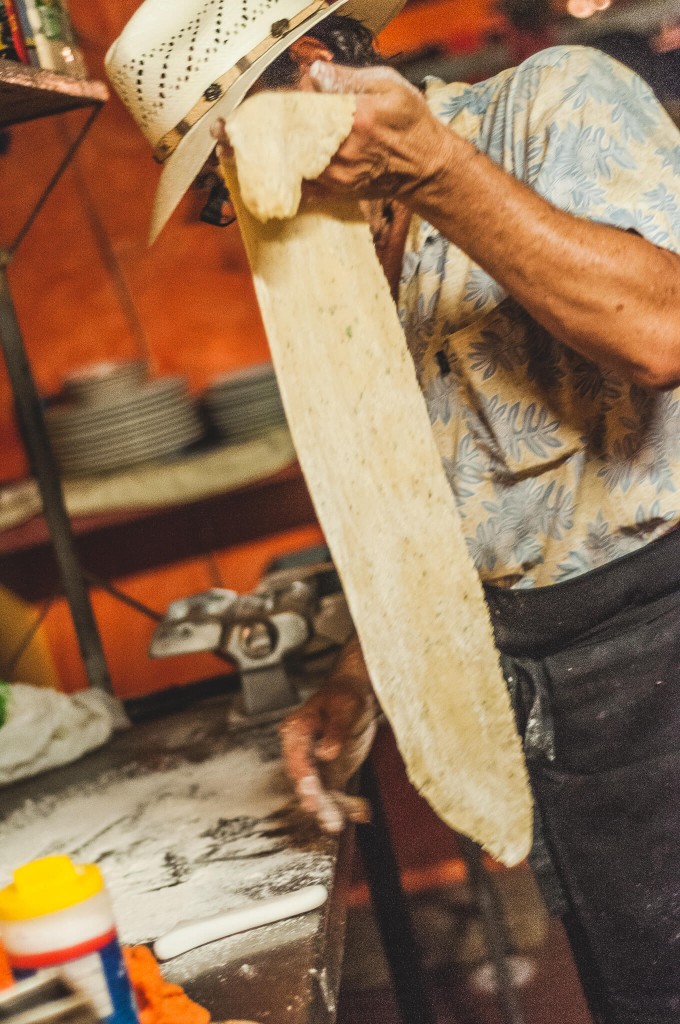 As the dough laid stretched out on the countertop, Kent began a second ball to stretch out. This would be placed on top of the filling and bottom piece.
Kent's hands moved adeptly throughout this entire process, a very thoroughly practiced motion. He grabbed a saran-wrapped covered bowl to reveal the filling. Spinach and lobster.
It was at this point I realized Kent had spent a lot of time preparing this dinner in advance. He wasn't nearly as haphazard as I thought. Despite managing to keep a rum and Coke filled in his hands for conversation, as soon as his feet hit the kitchen, Kent's craft and love of food made itself very apparent.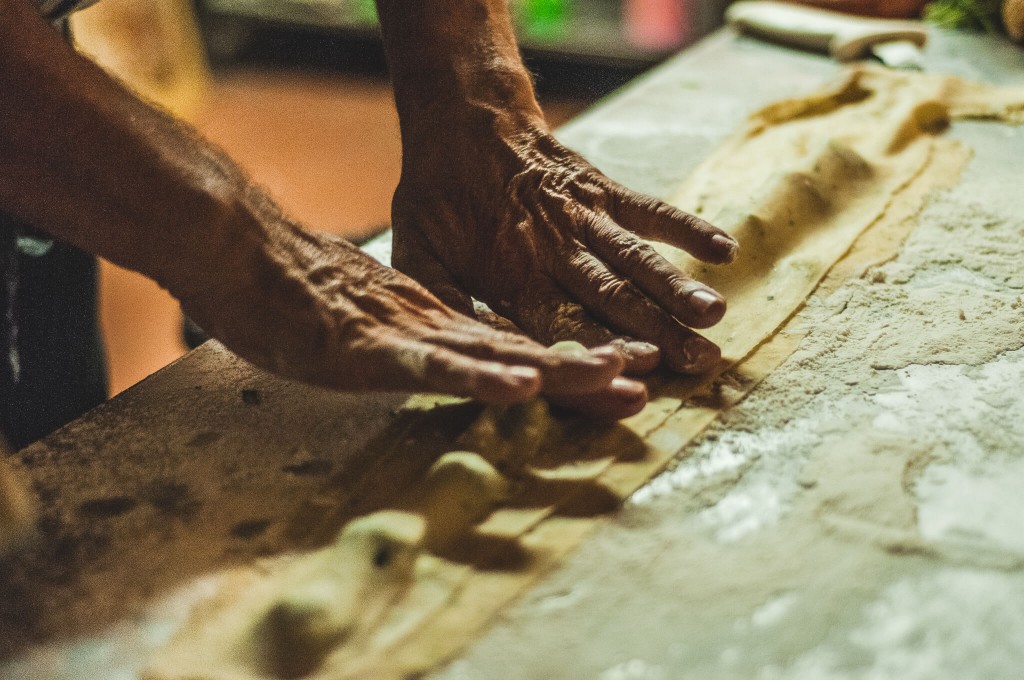 Kent was incredibly proud to show off all of his homemade inventions for the kitchen. For the making of ravioli, he had taped together two forks with their tines bent inwards. This provided the edge design he sought after.
Quickly pressing the fork around the edges of the filling, a design was set and a pizza cutter was used to cut the dough into individual raviolis.
With the ravioli finally in the boiling pot of water, Kent quickly sliced up a handful of beautifully ripe tomatoes, along with yellow and red bell peppers, a couple spoonfuls of pesto, parmesan, and his secret seasoning.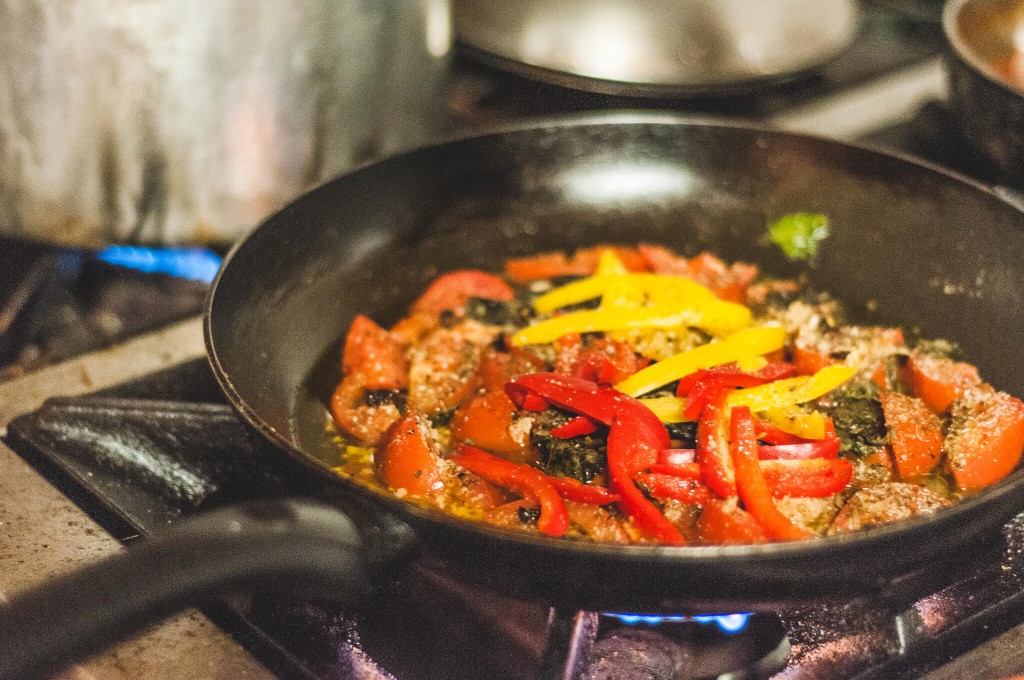 The two pieces to the dish finished at nearly the same time, with the tomato skin wonderfully blistered and ravioli strained individually and with great care so as to not break them. Plated and ready to go, we ate in the kitchen as Kent moved on to the next stage.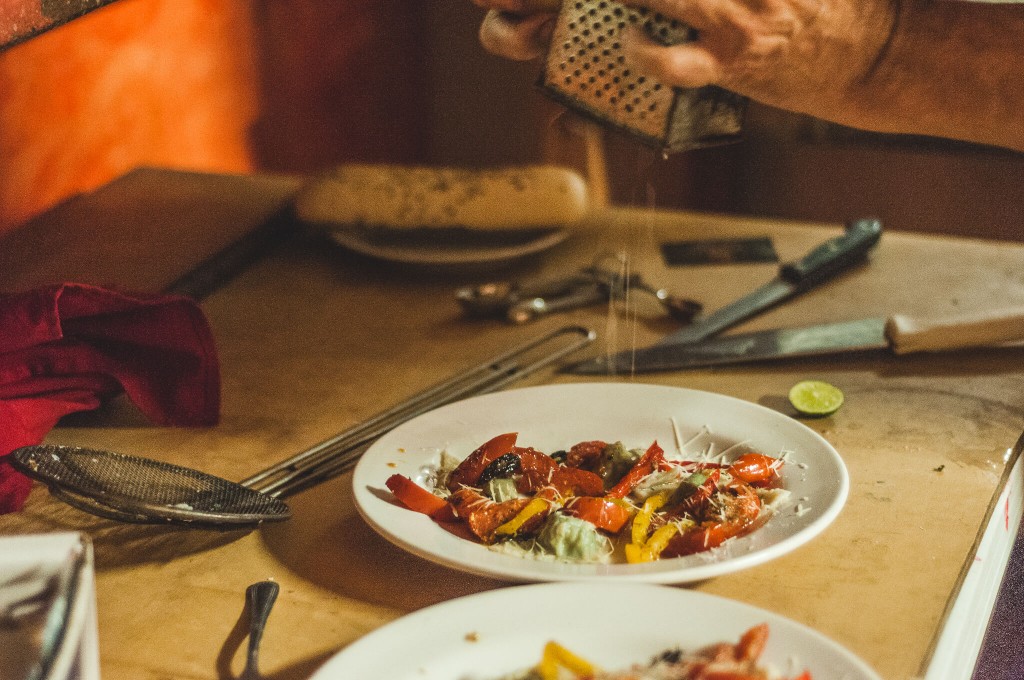 The coup de grâce of the brick oven was finally revealed. The secret to a perfect wood fire was a severely melted cheap blow dryer. Kent would use this blackened plastic device to fan the flames for the perfect sear. I had my doubts, yet absolutely needed to see this in action.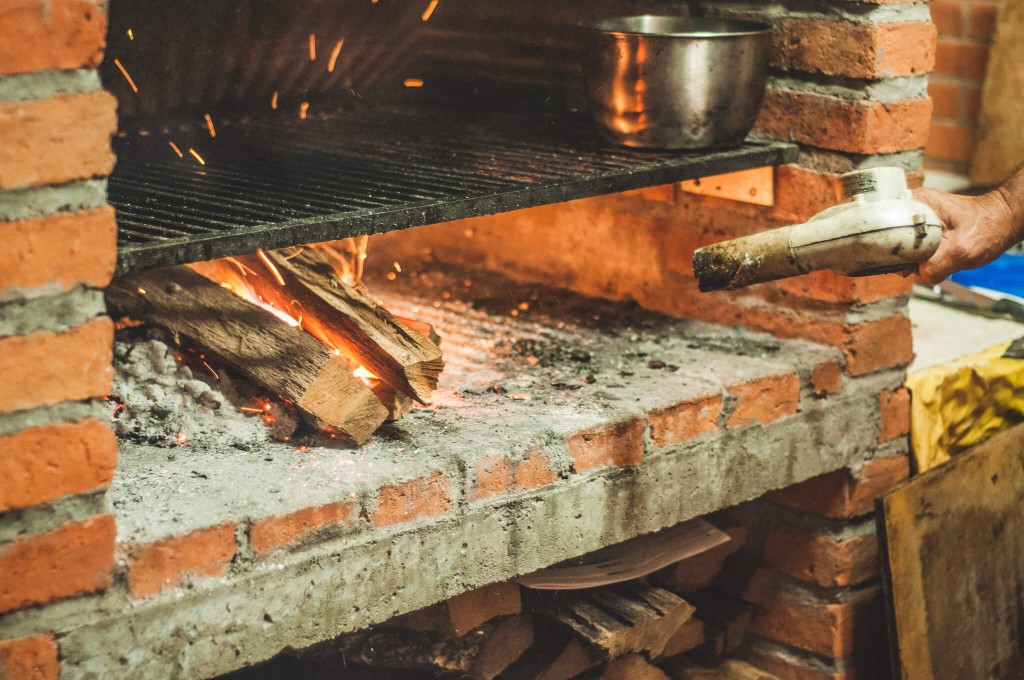 Placing a glazed pottery plate on the grill above the fire, Kent carefully arranged thick stalked asparagus onto the plate. This would help dissipate some of the heat and cook the asparagus slower.
I loved how consistent the Chef was in handling each item with care across the various dishes. Every piece of food was treated with reverence.
While preparing the asparagus and fanning the flames, Kent had been talking about his numerous fishing expeditions, his fisherman friends, and how important it was to only use fish caught hours ago. I am very picky with fish and sensitive to fishiness – I had build up a skepticism over the years. Sensing my apprehension, Kent directed me to check out photos taken of him with previous fish caught.
Okay – this was awesome. I was going to be eating ahi before it was even flash frozen. Kent proceeded to hold out our cuts for the evening. I couldn't wait.
Placing both pieces onto the grill, one above the fire, Kent grabbed some of the asparagus off the plate and brushed them with a fresh coat of olive oil.
Holding his trademark glass of rum and coke in one hand, blow dryer in the other, and talking my ear off, he created the most perfect sear. From a quick glance and outsider perspective, Kent might come across as a bit of a buffoon.
However, each movement was precise and carefully timed. He knew exactly what he was doing. This performance of casual effortlessness was quite entertaining. And he certainly didn't mind a camera in his face intruding on the process.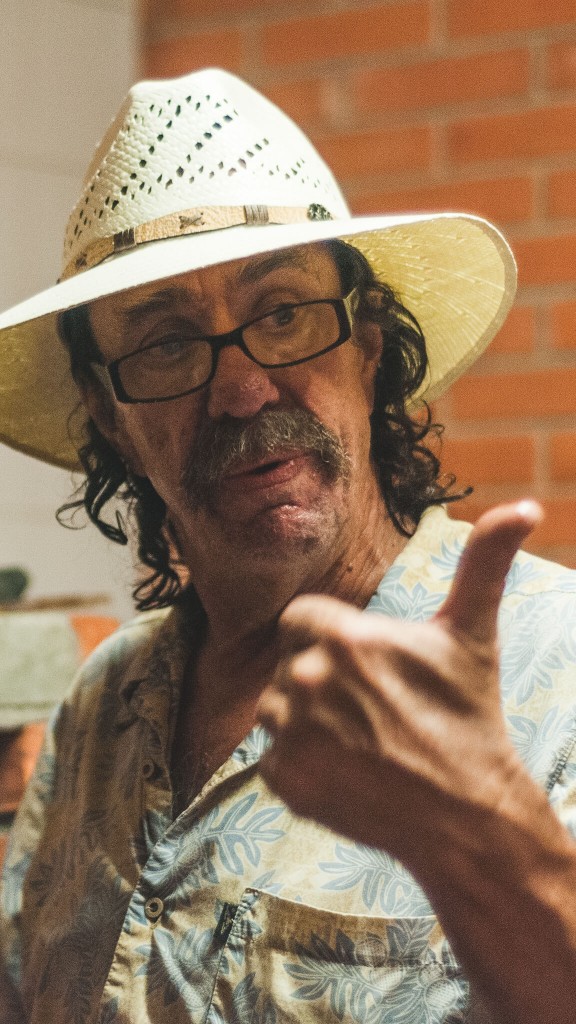 Plated and ready to serve, the ahi and asparagus was divine. Hot and charred on the outside, still cold in the center – and not a hint of fishiness. This was the freshest ahi I'd ever had the pleasure of eating. The asparagus with a squeeze of Mexican lime was refreshing and paired beautifully.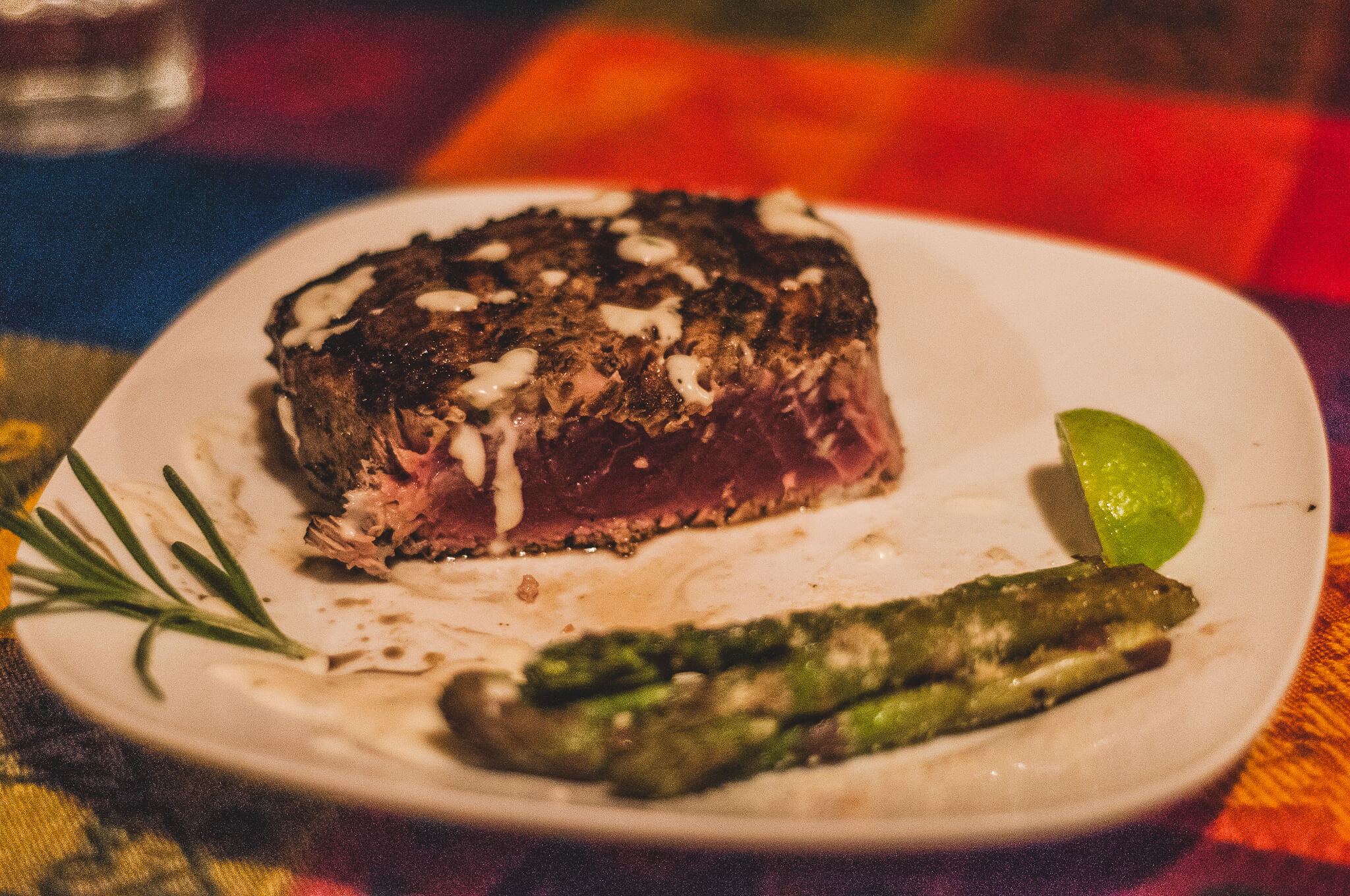 As a dining finale to extremely full bellies, a slice of cheesecake was presented. At some point during my photography, Kent had snuck it out of the freezer to begin defrosting at the perfect time.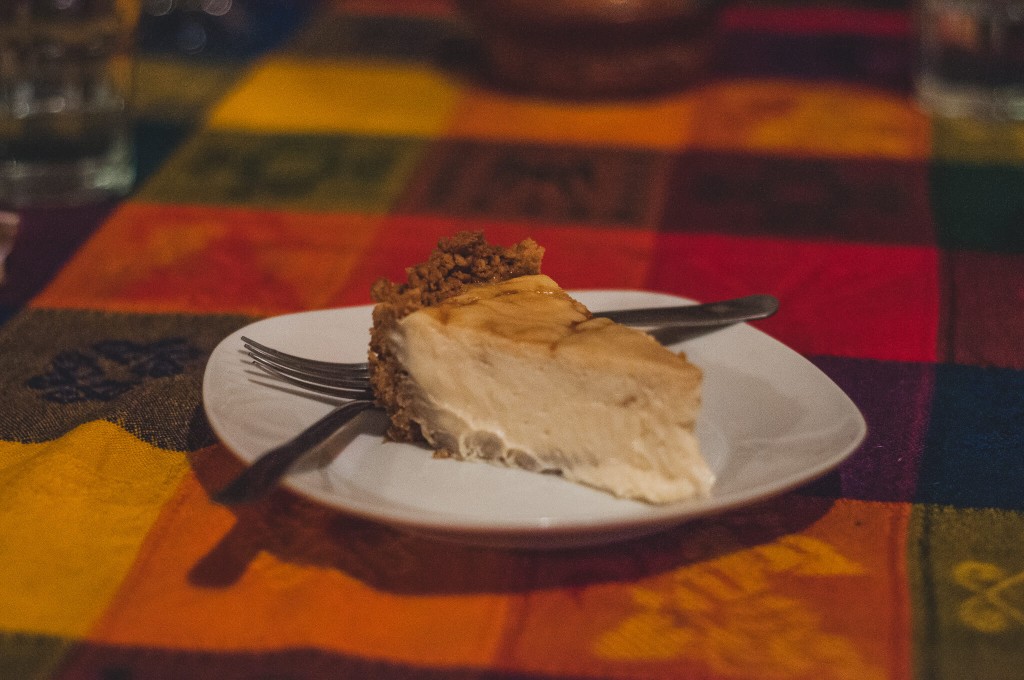 My date and I sat down to enjoy the last dish of the evening while Kent performed cleanup in the kitchen. We had about twenty minutes to ourselves before the man reemerged and joined us. Conversations continued deep into the night and early morning. Eventually, we were falling asleep and had to return back to where we were staying.
I didn't realize at the time, but snippets of video were recorded for of parts of stories. I cut a bunch down, but it should give you an idea of the storytelling Kent did while preparing food.
https://www.youtube.com/watch?v=lT15POKO8lg
This ended up being a highlight of the trip to Mexico for numerous reasons. The incredibly unique experience, the stories, the good food. And of course, meeting the Chef and Owner, Kent McKinley. With multiple hugs, goodbyes, and a pat on the head for Max, we were on our way.
As of writing this, Eva's Brickhouse is now closed. Kent, if you're out there, thank you for the spectacular meal and insight into your life. You gave me a night I'll never forget. I thoroughly enjoyed every moment. Thank you!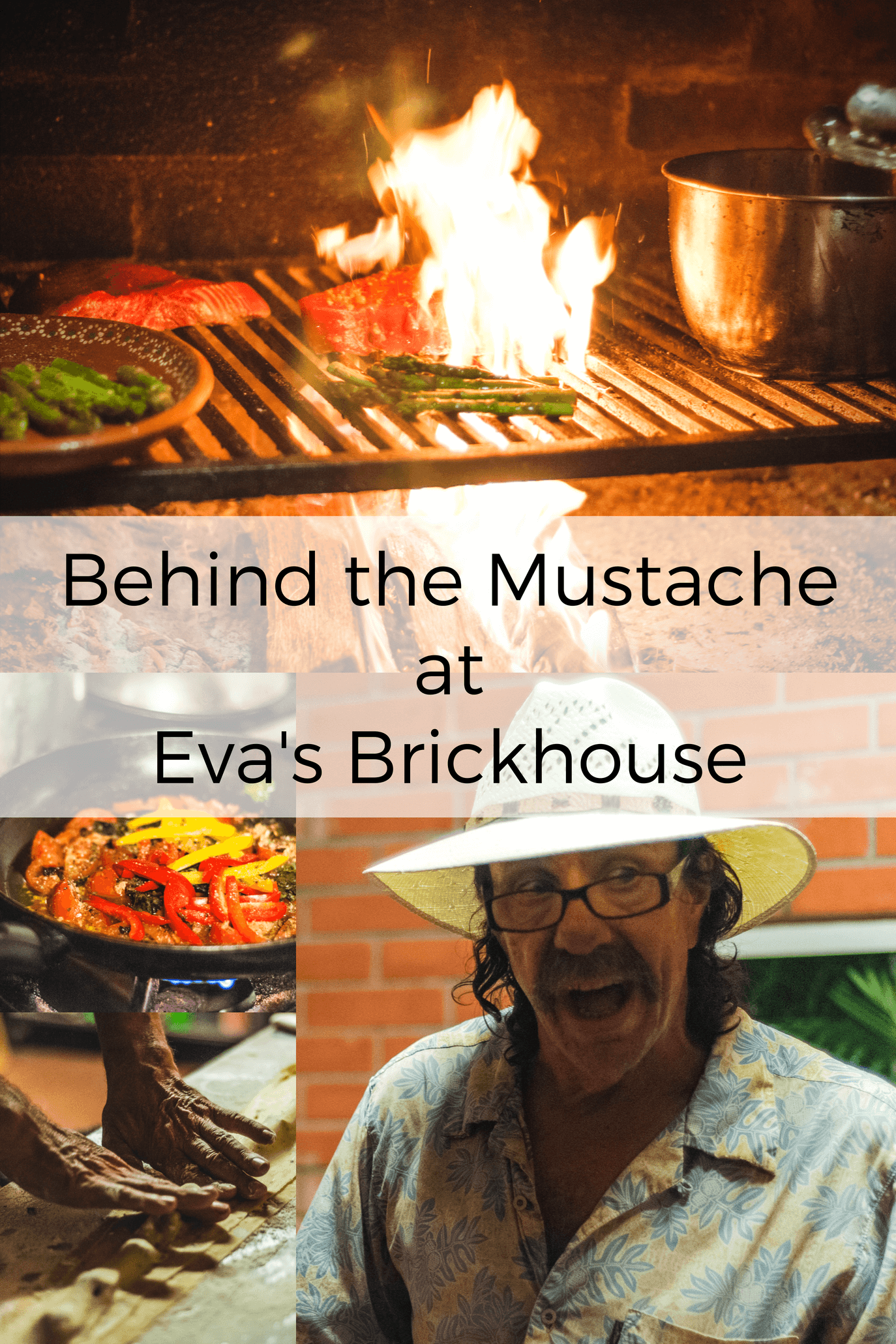 To read more about my adventures in Puerto Vallarta, Mexico, check out these other posts: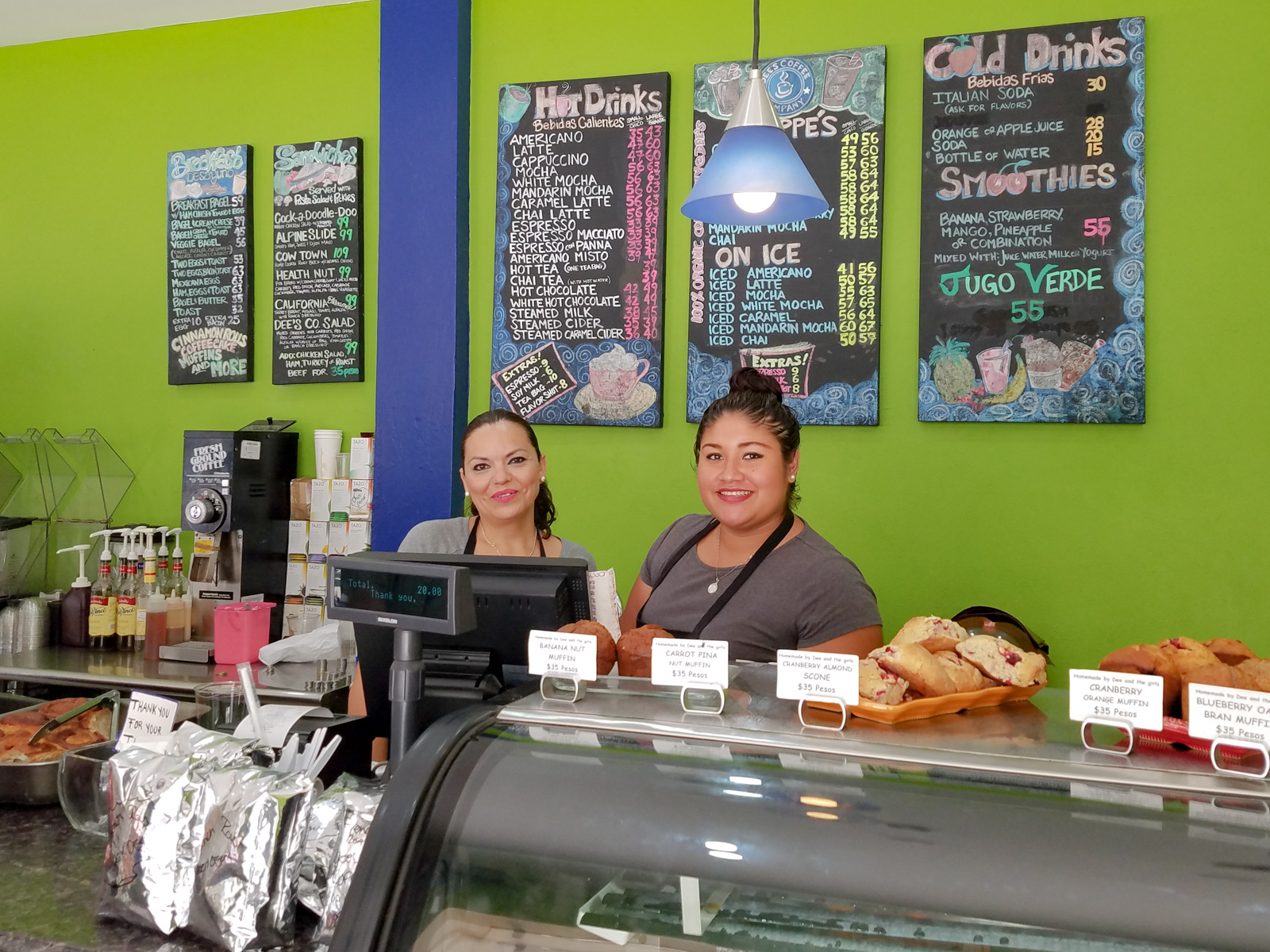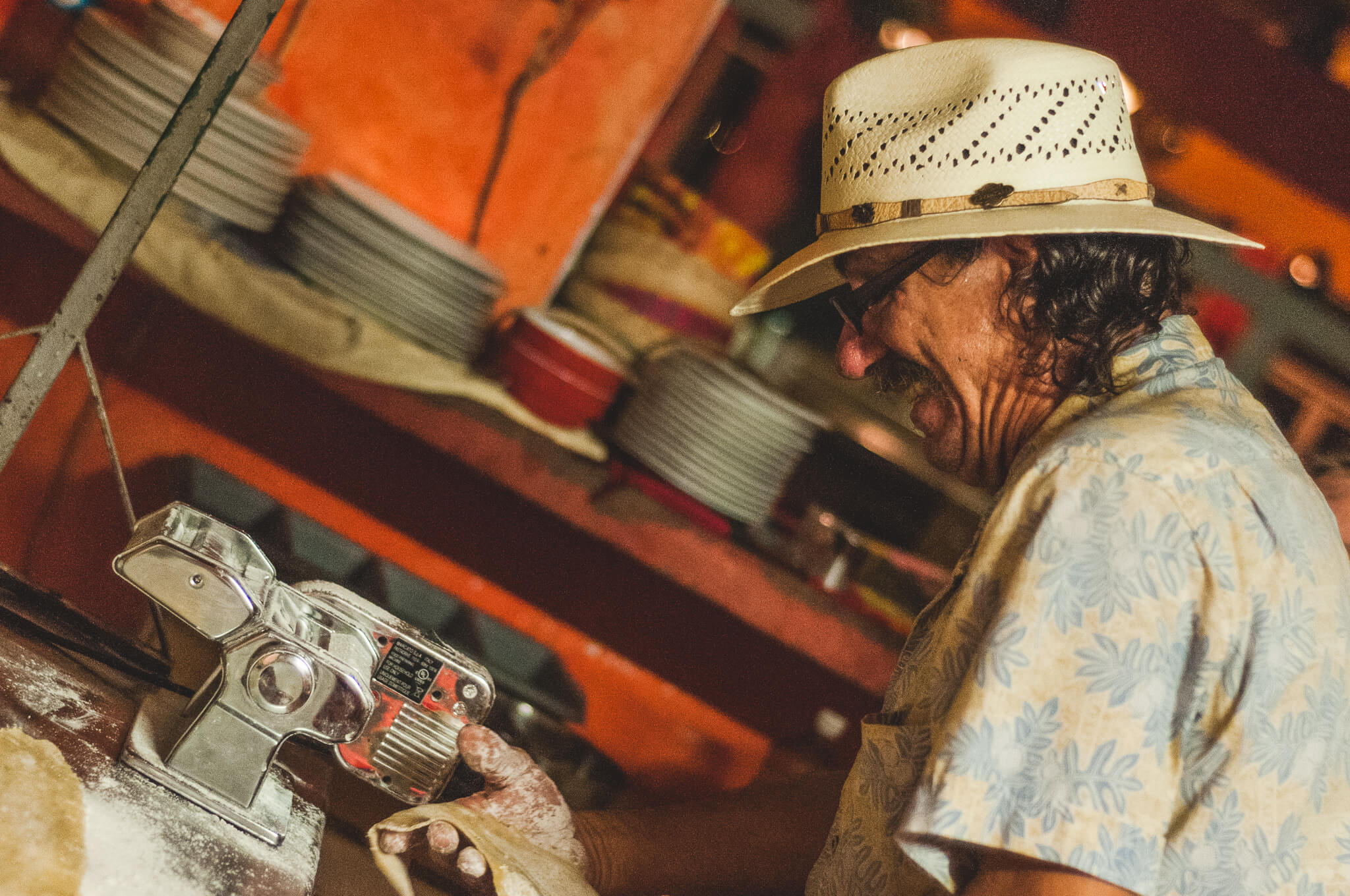 I strive to paint vivid landscapes with my words, bringing the magic of far-off lands and enchanting aromas to life for my readers. Combine passion for exploration and the art of gastronomy in an unending ode to the senses. When I'm not traversing the globe, I find solace in the earth beneath my fingertips, tending to my garden and working on projects around my verdant oasis. MK Library serves as a beacon, guiding fellow travelers and homebodies alike to embrace sustainability, nurturing both our planet and our souls with purpose. Full Bio.