As a self-proclaimed coffee connoisseur, finding the best coffee in Puerto Vallarta during my adventures in Mexico fell quite high on my priority list. Thankfully, the city and surrounding areas had plenty of coffee shops to choose from. When choosing coffee shops, I made it a priority to find those cafés that roasted their coffee in-house or locally. In the end, I discovered that Puerto Vallarta truly has a thriving coffee culture and there is no shortage of coffee shops worth visiting.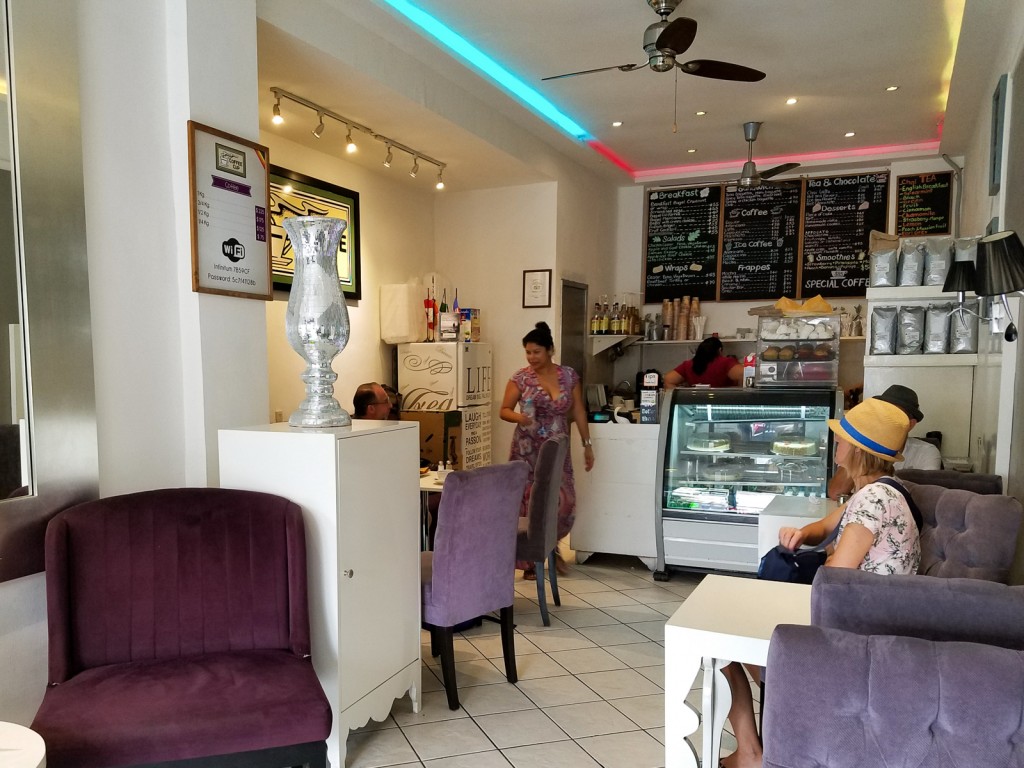 First, I want to thank these businesses for their generous sponsorship and for making my Puerto Vallarta travel possible.
Visit Vallarta – This is a massive resource to all things Puerto Vallarta and the surrounding cities throughout Banderas Bay. A must-visit and read for anyone visiting.
Beach Crossers – Superb provider of accessibility transportation and equipment. If you use a wheelchair and want to enjoy the pleasures of beach cruising and ocean waves, this is the paradise you've been looking for.
B Tempo Bikes – Visitors to Nuevo Vallarta seeking to cruise around via bicycle will find all the equipment needed on an hourly basis, plus some snazzy-looking bikes to boot.
Most importantly, thank you to the numerous cafe owners who took time out of their incredibly busy day to talk with a coffee nerd. I had an incredible time learning from so many unique businesses located in the same area, practically back to back.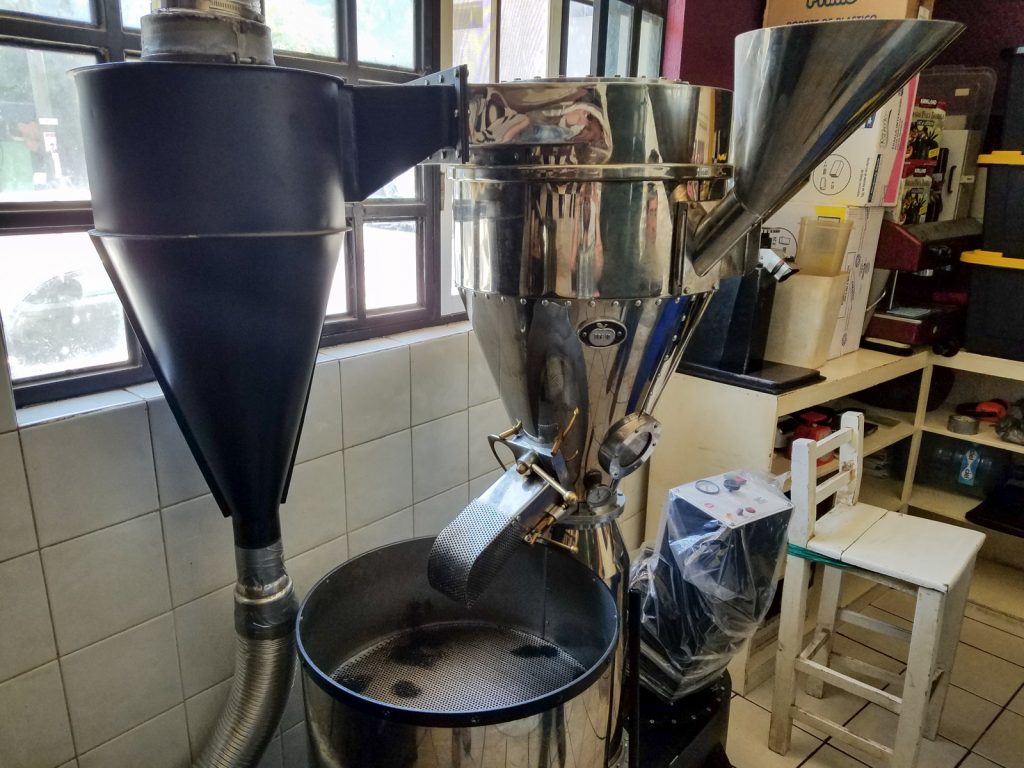 Coffee roasting in Puerto Vallarta
How I Got Here
I was strapped down into a wheelchair inside a modified van, hitching a ride into downtown Puerto Vallarta, courtesy of Terrie from Beach Crossers. The wheels jumped and moved with every bump in the road. If you've ever driven down Highway 200 which crosses from Nayarit to Jalisco, you know the overpass is fraught with speed bumps, bringing traffic to a cool 10-15 KPH. As careful of a driver as Terrie was, the speed bumps gave my legs and grip a good workout. It was like a free carnival ride – a lot of fun – so I loosened my straps and encouraged some extra movement.
Dropped off at the North end of town at the Hotel Zone and left to my own devices, I had a thirst. A thirst for…you guessed it…coffee. You see, the previous evening, I had lined up a list of cafes to walk to. The plan was to walk from one cafe to the other, drinking coffee at each one, and learn about their respective roasting and coffee sourcing processes.
I was able to coordinate a few meetings with a few owners via WhatsApp and Facebook, which helped me pace my caffeine intake. In hindsight, visiting so many coffee shops in the same day wasn't a very strategic move – I became pretty jittery very fast. The coffee was good and flowed easily.
Walking back and forth through the Malecon, to Centro and Downtown Puerto Vallarta, I'm proud to say I was able to visit every single cafe that was open that day. Starbucks included. Loaded with questions, I made my rounds and kept my mug full.
Coffee Culture in Puerto Vallarta
When you order fresh coffee at any of the cafes here, expect to receive a piping hot cup of French Roast prepared as drip coffee. Brewers and baristas alike prefer a dark roast full of expression. Americanos and café con leches run aplenty.
While some of the beans are sourced from nearby, a vast majority come from Veracruz and Oaxaca. Every shop and cafe visited was rightfully proud to serve 100% Mexican coffee.
First introduced to Mexico in the late 1800s, Veracruz has a long history of coffee culture. If you're an American coffee drinker, you've had way more Mexican coffee than you realize. Mexico is the largest source of U.S. coffee imports, as well as one of the largest coffee-producing countries in the world. Veracruz is home to three distinct climates and elevations which produce their distinct Arabica coffee beans. This is also where the coffee liquor Kahlua is made.
Hailing from the southern slopes of the mountain range Sierra Madre de Oaxaca, coffee from Oaxaca is highly regarded as delicate in body with a dry, acidic snap. Grown at a higher altitude, these coffees rival the complexity of Guatemalan sources. Turns out, Oaxacan coffee is a treat for any American, as these beans are usually sold almost exclusively in Europe.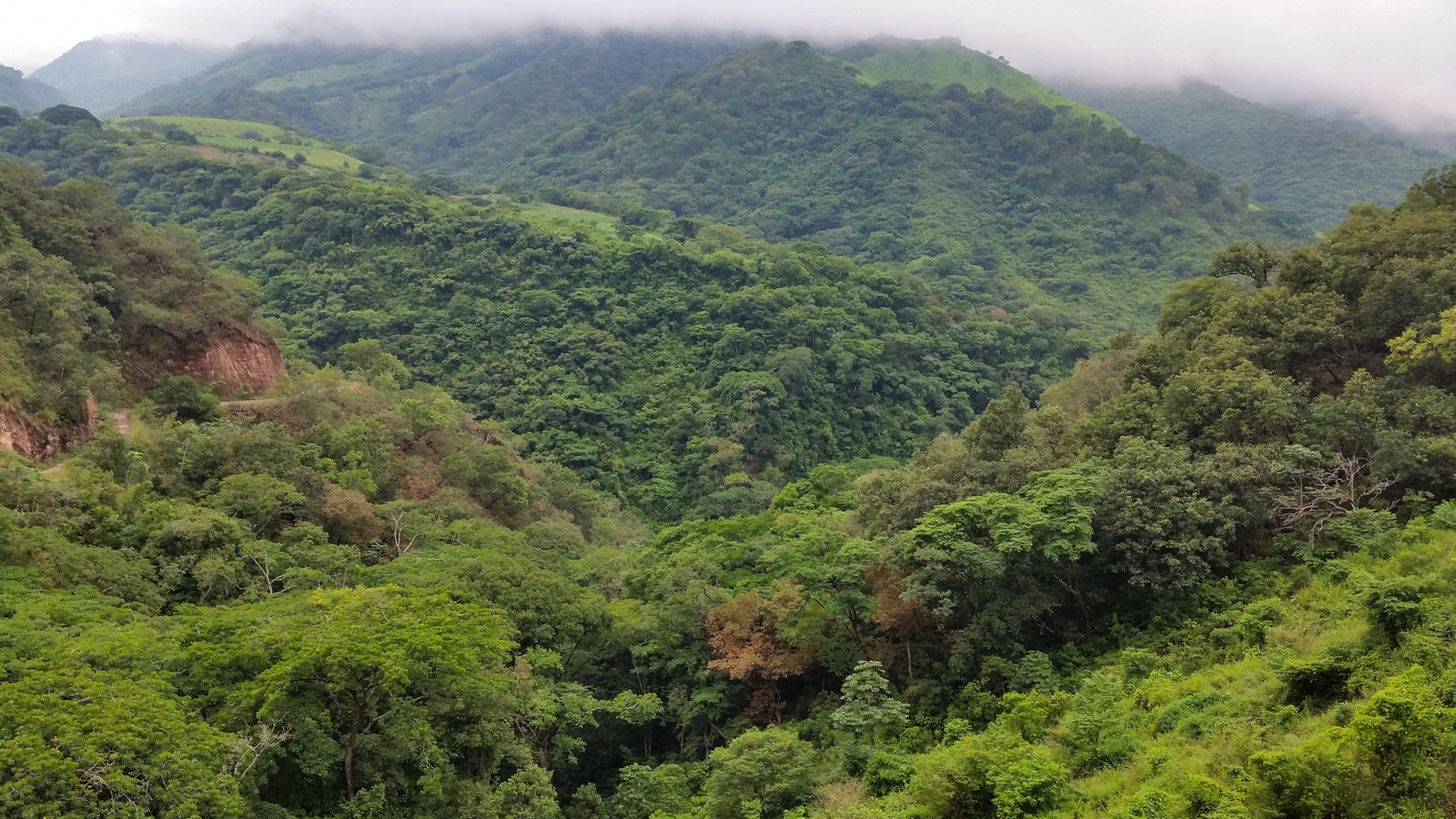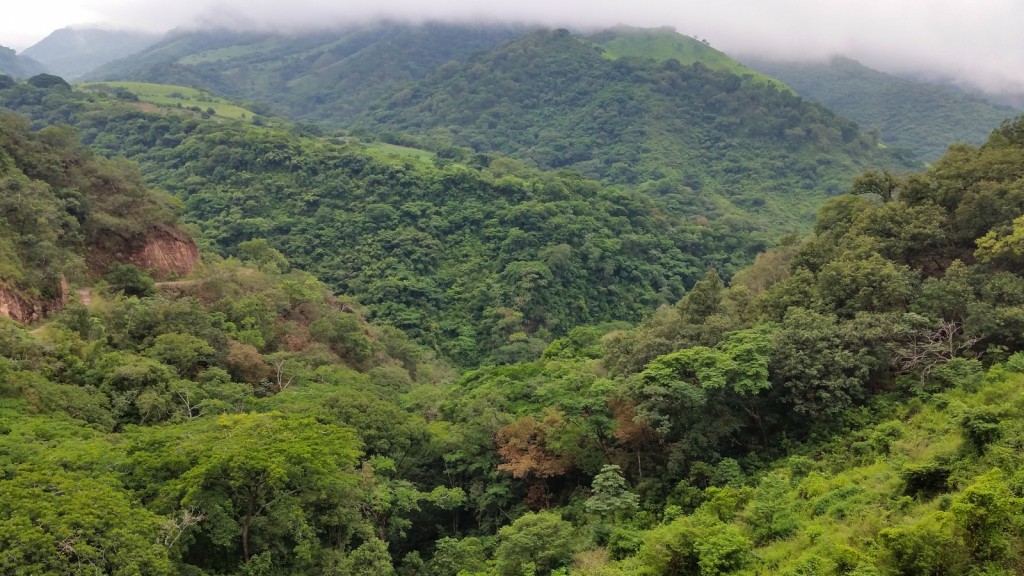 Coffee local to the Puerto Vallarta area generally hails from San Sebastián del Oeste. Originally founded as a mining town in the 1600s, this small town is amazingly the starting point of Puerto Vallarta's origins. Puerto Vallarta provided salt for the smelting process inside of San Sebastián's mines, transported by mule back. While the mines are now closed, the mountain town is the perfect destination for going back in time, where buildings are original to the 1600-1800s, while the higher altitude provides the perfect growing conditions for spectacular coffee. To drink coffee in Puerto Vallarta which originates from San Sebastián is the ultimate way to pay homage to a rich history of harmonic culture, flora, and fauna.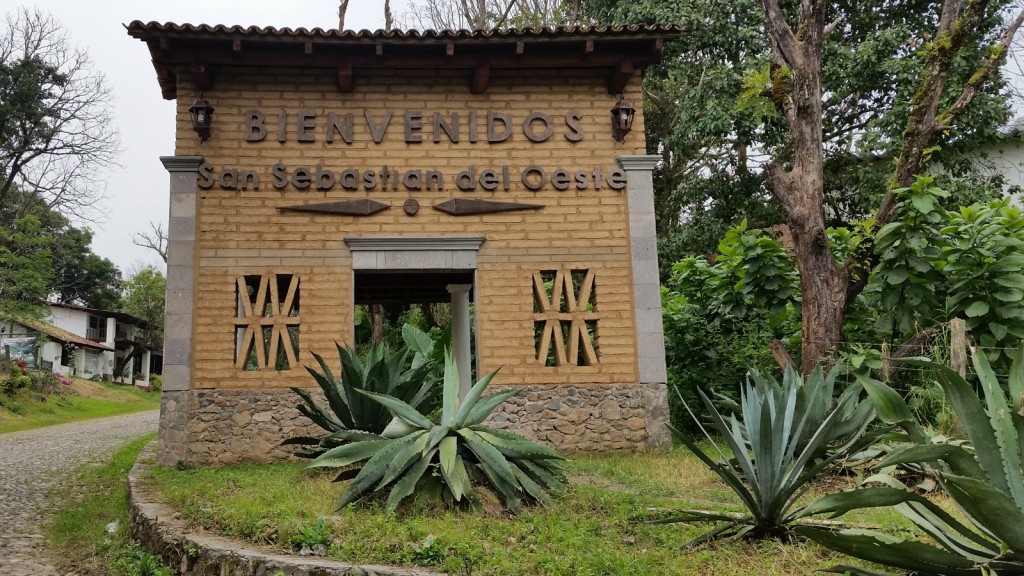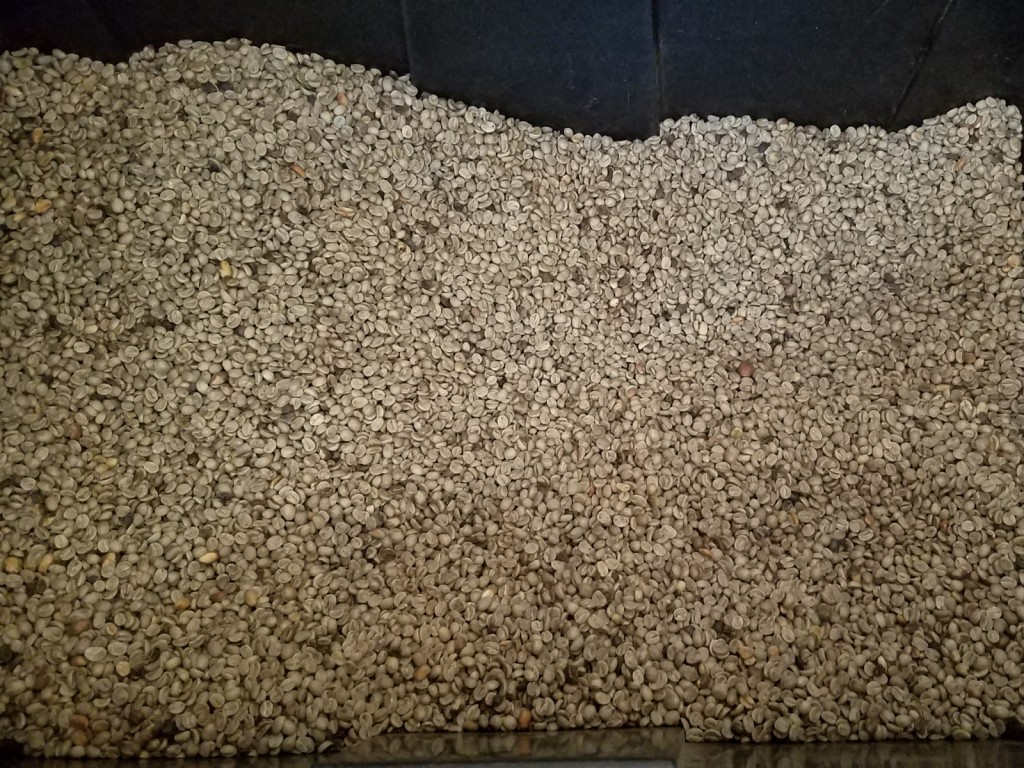 French roasted coffee in Puerto Vallarta
The Best Coffee in Puerto Vallarta
This list of cafes visited in Puerto Vallarta is in no specific order. Each one of these wonderful locations is worth visiting.
Cafeestodo (Cafe Es Todo)
This small cafe is off the beaten path, requiring a bus or taxi if you are coming from downtown Puerto Vallarta. Dee from Dee's Coffee insisted I visit this shop and knew I would fall in love with it. Get off the bus at Wal Mart / Sam's Club then walk down Calle Prisciliano Sánchez a few blocks. Turn right at Océano Pacífico Pte. and look for a red Cafestodo awning at the square.
Coffee is sourced from the mountains Southeast of Puerto Vallarta, utilizing a natural process. The coffee farm meets all organic requirements but hasn't been certified. The coffee is roasted on-site and available for purchase. I took quite a bit back home with me!
In addition to Americanos, Cafestodo offers incredible frappuccinos, chai, and ginger lattes. The fraps use only frozen milk and no ice to prevent watering down the coffee. Chai is made from scratch using fresh high-quality spices. The ginger is pungent and spicy in the best of ways for fellow ginger lovers. Lactose-free and sugar-free versions are available as well.
Nestled in a neighborhood behind I was able to meet with the owner of Cafestodo, Marcos, and while my Spanish wasn't nearly good enough for a deep conversation, Eric, another employee of 4 years, translated and helped in spending a good hour discussing coffee and the people.
When Cafestodo first opened, there was not enough money to buy milk. Owners Marcos and Anny had to wait for an order, get paid, then run to the market a block away and buy milk for cream either for the coffee or frappuccinos. This went on for months before there was enough consistent demand for the cafe to be much more sustainable. Now, Marcos is buying 20 boxes of milk each day and three tons of coffee per year.
Prices are meant to be as low as possible. Cafestodo's mission is to provide high-quality coffee and fun drinks that everyone can enjoy. The prices of downtown Puerto Vallarta, Starbucks, and other larger shops are too much for what the everyday citizen of Jalisco can afford. Marcos believes every person who wants to enjoy good coffee should be able to. Each ingredient is sourced to be as high quality and fresh as possible. This is not a place where corners are cut.
Every time I tried to steer the conversation back to Marcos, his family and his story, he insisted on telling me how important his employees and neighborhood are to him. He wanted to tell me his employees' stories and what an incredible community the cafe was surrounded by.
"We are all students of coffee," Marcos tells me, as many employees hold their very first jobs with him. Caf-es-todo. Coffee is everything. The name and meaning tugged my heartstrings. Marcos explicitly stated his missions of operating the cafe. Quality of coffee. Service. Price. Make coffee for the people. This truly is coffee for the people. You will not taste coffee roasted and brewed with more heart than this.
Address: Mar de Cortes 600, Palmar de Aramara, 48314 Puerto Vallarta, Jal., Mexico
Website | Instagram | Facebook
Dee's Coffee Company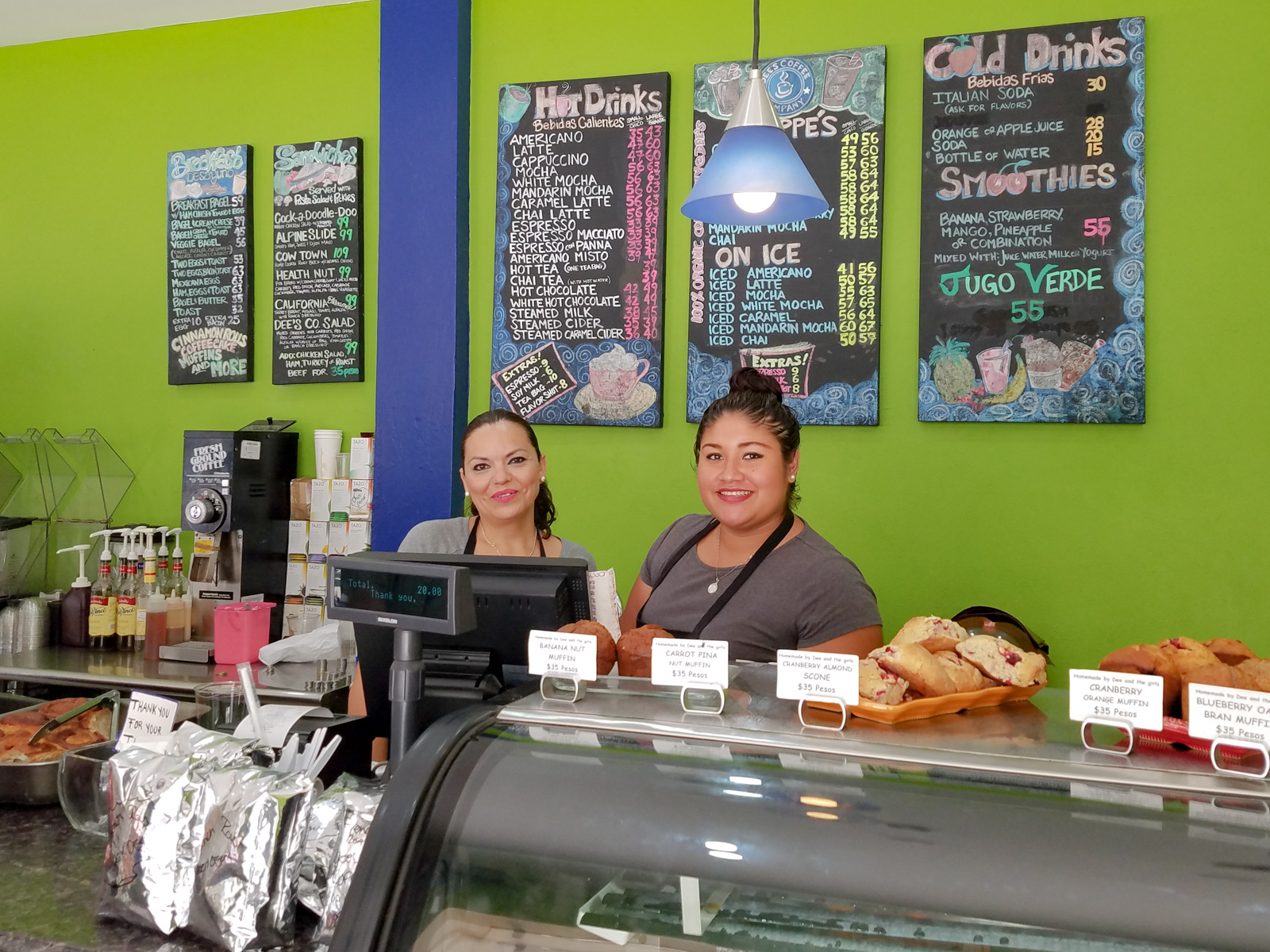 Dee is a delight of a woman, bright-eyed and full of enthusiasm for her coffee. In true homage to Puerto Vallarta, coffee is single origin sourced from a small town near San Sebastián and certified organic. The beans are taken through a washed process before they are roasted on location at the farm. Once at Dee's, they are brewed into a very strong French Roast Americano.
Since the age of 6, Dee has been drinking and making coffee. I was pretty incredulous she would start drinking coffee at such a young age. As the story goes, Dee's brother was drinking coffee with sugar when she wanted some, as siblings are known for doing. Her mother made Dee a deal – if she could drink coffee without sugar, she could have some. Dee's been enjoying her coffee black ever since.
Born in Calgary, Dee moved to Puerto Vallarta to try something different. After the first few years were spent going to the beach, having spent time working at Starbucks as a manager and as a caterer, she wanted to open her own coffee shop with home-baked goods made using traditional methods. After living in Puerto Vallarta for 10 years, Dee finally decided to make the jump into becoming a coffee shop owner.
This is Dee's other claim to fame – the oh so delicious baked goods. Homemade from scratch and freshly baked daily, you will find yourself in heaven with an assortment of muffins, scones, cookies, brownies, and – you know what – I need to stop. I'm already drooling on my keyboard. Dee currently goes through 100 kilograms of flour each week and 3 tons of coffee per year.
Located in the Centro Zone, Dee's is a block up from the Playa Los Muertos Pier. Serendipitously, the coffee shop is on one of my favorite streets in Puerto Vallarta – the middle of the street has numerous mosaic benches with loving messages and tributes. They are perfect for sitting back and enjoying life in paradise with coffee in one hand and a pastry in another.
Address: Francisca Rodríguez 111-117, Zona Romántica, Emiliano Zapata, 48380 Puerto Vallarta, Jal., Mexico
Facebook
Cafe del Mar
I arrived at Cafe del Mar a bit early for our meeting. I grabbed a table outside and saw the owner, Mario, at another table deep in conversation with another person. As the minutes ticked by, customer after customer walked by Mario, greeting him with countless hellos. You could see the sheer enjoyment of interaction between customer and owner.
Part cafe and part art gallery, Cafe del Mar's name pays tribute to the french music group with a similar name. Upon opening, the idea was to encourage customers to come by and listen to music. Shortly thereafter, art was brought into the mix in the form of pottery from Guadalajara and paintings from a friend in Spain. This was coffee steeped heavily in culture. Mario fondly refers to his business as a hobby.
Born in Puerto Vallarta, Mario majored in Oceanology and served as a master environmental engineer. This comes into play as Mario is extraordinarily conscious about how the coffee is grown and roasted. However, Mario didn't jump immediately into the coffee business. He originally got his start in the food industry as a sushi restaurant owner. During the process of running a restaurant, Mario found his true passion was spending time with customers. A restaurant didn't allow nearly enough time to cater to this kind of social interaction, and thus, Cafe del Mar was born.
The coffee beans are a blend sourced from Chiapas, Veracruz. During the high season, nearly 100 kilos of coffee are consumed each month. The secret special blend is specific to the cafe, honed by Mario's pallet. You'll find the dark-roasted coffee to be sweet in nature, with heavy chocolate notes. It pairs perfectly with the local art and eclectic music.
Address: Basilio Badillo 146, Zona Romántica, Emiliano Zapata, 48380 Puerto Vallarta, Jal., Mexico
Facebook
The Coffee Cup
Right when I arrived at The Coffee Cup, I was able to sit down for coffee and breakfast with owner Frederic Sampoux and ask what it was like to run a cafe in Puerto Vallarta. Fred and his wife, Michelle, had been patrons of the existing cafe for years, having moved to Puerto Vallarta over 14 years ago. During a low season in Puerto Vallarta, Fred was driving by this cafe and saw a sign indicating the business was for sale. In 2013, they bought it from the original owner and set a goal of being open by Christmas.
The process of transferring ownership dragged on through the months of October and November, but the entire remodel was completed in a mere 20 days. The doors opened on a rainy day in December before the paint had finished drying.
Despite the stress of rushing an opening, The Coffee Cup has been home to many of the same loyal customers year after year. Fred and Michelle take great pride in the cafe's cleanliness and customer service. They strive to do their very best and are continually open to customer feedback. Alongside their menu offerings, they are familiar with modifications to make items vegan.
Where The Coffee Shop stands apart from everyone else is in the roasting style. The coffee itself is sourced from Oaxaca and Chiapas. Two roasts are generally available as either medium or light bodied. Differing from the standard dark French roasts in other shops, the smooth, lightly acidic tones were a nice reprieve.
Address: C. Rodolfo Gómez 146-Int. A, Zona Romántica, Emiliano Zapata, 48380 Puerto Vallarta, Jal., Mexico
Website | Facebook
A Page in the Sun
While I wasn't able to connect with the owners or management, I found this cafe to be incredibly fun. The walls are lined with countless used books for reading or for sale.
With organically grown coffee from the Sierra Madre Mountains, A Page in the Sun offers the perfect environment to peacefully catch up on your reading. From pastries to sandwiches, you could easily stay all day and voraciously finish off several books.
Address: Lázaro Cárdenas 169, Zona Romántica, Emiliano Zapata, 48380 Puerto Vallarta, Jal., Mexico
Website | Facebook
If you would like to read more about coffee processing and sourcing, you may find this blog post fascinating: Coffee Processing and Sourcing With Insight Coffee
Café+Leche (Cafe Mas Leche)
Cafe + Leche is a modern and comfortable coffee shop with a great atmosphere and equally great coffee. They use medium roast Chiapas for their espresso, and their house-made syrups are made from dark brown sugar. Come on a Wednesday to hear some open mic poetry. If you stay into the later hours, they start breaking out their alcoholic beverages! Enjoy either coffee or alcohol while you people watch on their cute upstairs balcony.
Address: Océano Pacífico 455-B, Palmar de Aramara, 48314 Puerto Vallarta, Jal., Mexico
Website | Instagram
Elforoteo Coffee
Elforoteo Coffee is a clean and welcoming spot in the middle of town offering excellent flat whites, americanos, cold brews and delicious breakfast options. Try the chilaquiles domingueros con chicharrón or the famosa torta de chilaquiles. If you'd like to shake up your coffee order, their caramel orange cold brew is where it's at. They have live music on Thursdays and plenty of paninis, pastries, and desserts to keep you chilling at this coffee shop all day!
Address: De Los Tules 168-local 4, Jardines, 48328 Puerto Vallarta, Jal., Mexico
Instagram | Facebook
Te Latte Café
Te Latte Cafe is a tiny yet cozy spot for rich coffee, smooth cappuccinos and some delicious bagels. The owners are very friendly and welcoming. Overall, this is a chill hole-in-the-wall spot for some great coffee and small bites.
Address: Niza 168-Local 2, Versalles, 48310 Puerto Vallarta, Jal., Mexico
Facebook
To read more about my adventures in Puerto Vallarta, Mexico, check out these other posts: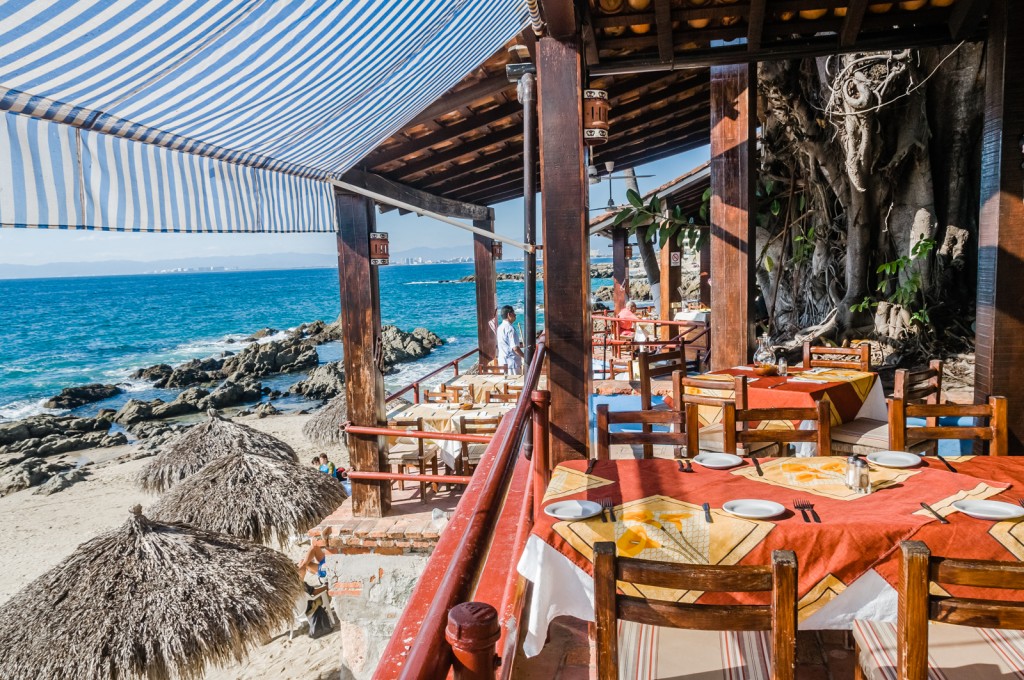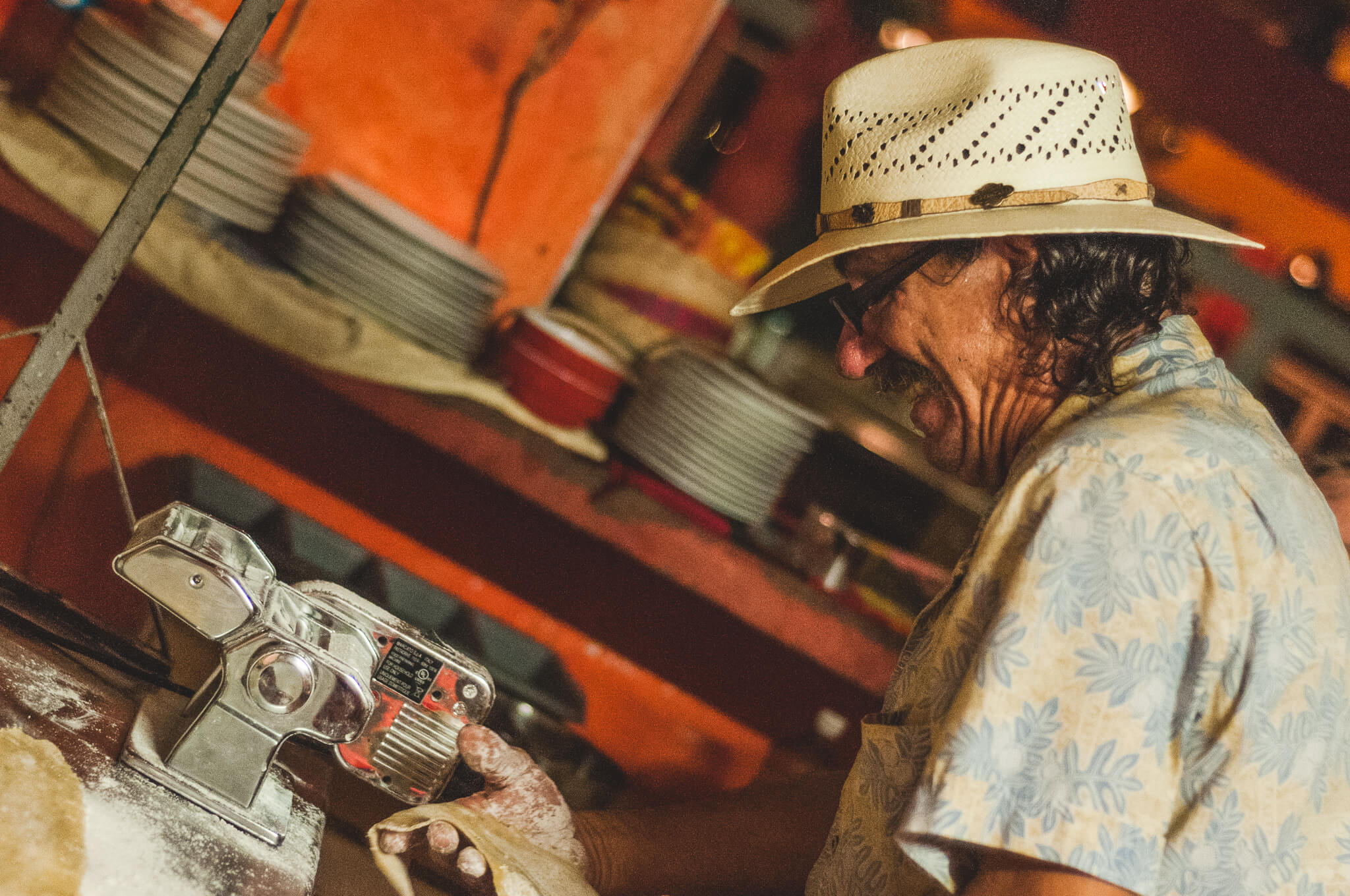 Pin This!
I strive to paint vivid landscapes with my words, bringing the magic of far-off lands and enchanting aromas to life for my readers. Combine passion for exploration and the art of gastronomy in an unending ode to the senses. When I'm not traversing the globe, I find solace in the earth beneath my fingertips, tending to my garden and working on projects around my verdant oasis. MK Library serves as a beacon, guiding fellow travelers and homebodies alike to embrace sustainability, nurturing both our planet and our souls with purpose. Full Bio.