Not everyone can travel the world and enjoy all the beauties of our planet. Those lucky ones who can explore exotic places should start their travel blog. It's quite popular these days, and we can find a lot of travel video bloggers with large audiences.
At first sight, recording yourself on video, showing outstanding spots, editing videos, and promoting them via social media is rather complicated. But preparation and the right resources will make you a successful travel vlogger.
So read the article to learn the best tips on how to share your traveling experiences with viewers in a creative way.
Why Start Vlogging Today?
You've probably watched some engaging videos of inspirational travel vloggers. They mostly have YouTube channels, hundreds of thousands of subscribers, and millions of views. Vloggers managed to monetize their hobby and make money with their videos for traveling. That's a fantastic way of living everyone can only dream of.
And if you are reading this blog, you probably want to travel, take the footage, and create mind-blowing videos featuring the best moments. Travel blogging photography and videography are on the rise today. You can easily start your vlog, shooting videos even on your phone camera. So move on to find effective travel blog tips.
Top Travel Vlog Tips in 2023
Let's explore how to become a successful video blogger traveling the world and show your subscribers the magnificence of our planet. People should learn to experience nature and you, as a content creator, can make them closer to the beauties of the wilderness.
Prepare the Necessary Equipment
You can choose any place to set off on a road trip, but a good camera is a must anywhere you go. If you want your travel vlogging to be successful and generate engaging content, acquire the appropriate gear. These include a camera, travel tripod, and storage. Consider top adventure cameras and GoPro accessories for high-quality footage. With a tripod or monopod, you will create stable footage, and having enough storage is essential in trips as you may capture too many amazing places. You can also take a small lapel mic in your journey, but it isn't obligatory if you only start your vlogging career.
Focus on a Specific Location
With so many road trip ideas, it may be challenging to select your destination and tell exclusively about a certain place or activity in your vlog. People have short spans of attention, so it's okay if your video lasts three or five minutes. You can have a lot of material from one trip, but making one video with a variety of footage is not a good idea. It's better to create many vlogs that focus on different topics. For example, you can make videos on food, nature, architecture, nightlife, etc.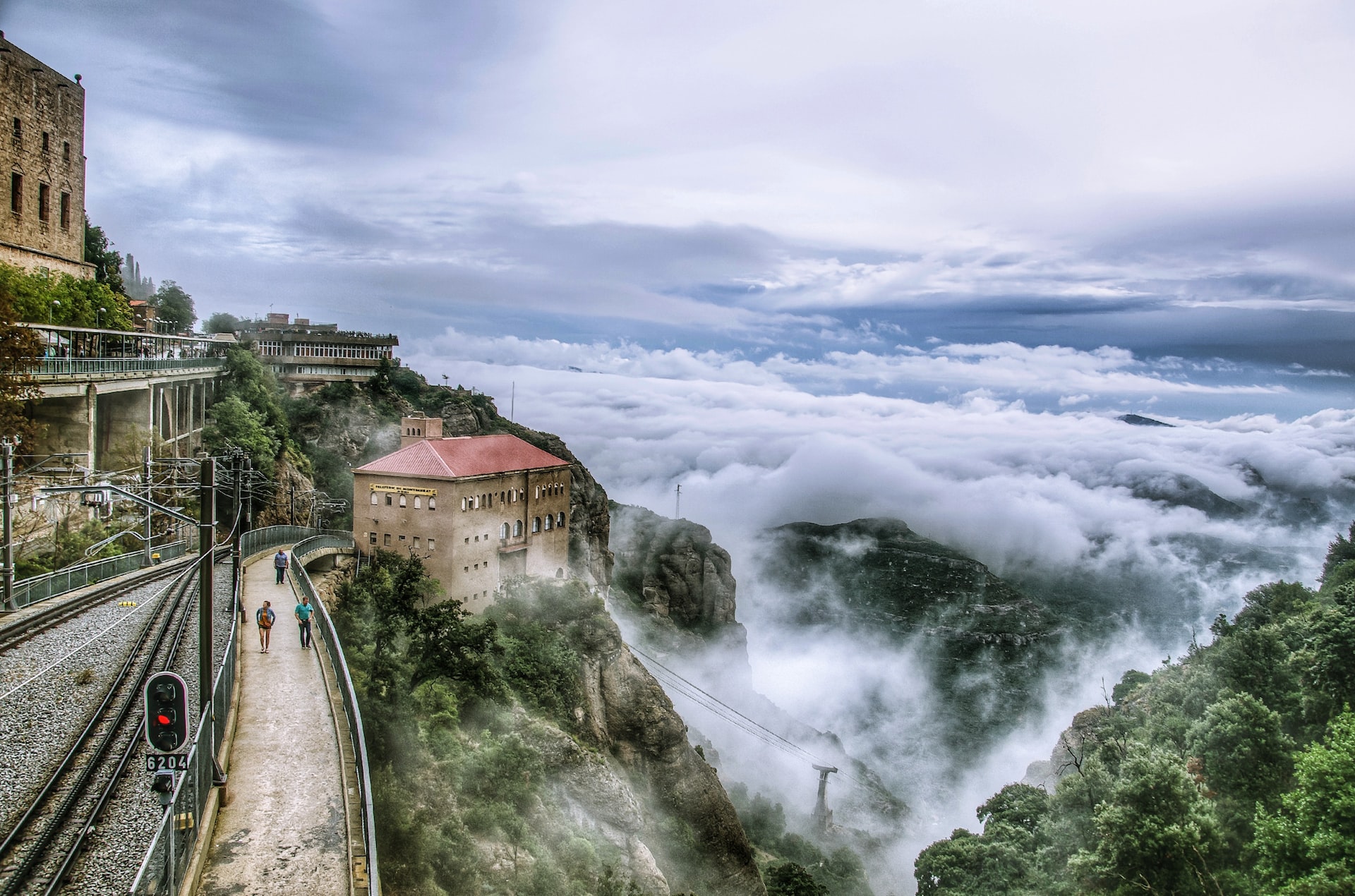 Record What Interests You
The audience will enjoy your traveling content if you like a place you visit and tell them about what interests you. Viewers will feel your passion across the screen, and your vlog will engage everyone. Your video will be more attractive if you adore the location and make the video not only to satisfy followers but enjoy the trip. Vloggers can find their audience according to their interests. You don't have to try to be an ordinary follower of travel vlog trends. So don't be afraid to be yourself in your vlog and make the video from your perspective and life experience.
Incorporating a voice over in your travel vlog can significantly enhance the storytelling aspect of your content. It allows you to provide context, share insights, and narrate personal experiences that might not be captured in the raw footage.
A well-executed voice-over can guide your viewers through the journey, making them feel as if they are part of the adventure. It's not just about describing what's on the screen, but also about sharing your thoughts, emotions, and reactions to the experiences you're showcasing.
Remember, authenticity is key. Your voice-over should be natural and conversational, reflecting your unique personality and style. This personal touch can help to establish a deeper connection with your audience, making your travel vlog more engaging and memorable.
Show Yourself and Tell About Yourself
To create good travel content, capture wonderful spots, architecture, locals, and yourself with your vlog camera. Share your feelings, impressions, funny stories, and more. You don't have to speak in every shot, but you can include a narration during the post-production process with the help of any best free video recorder.
It would be great to use a selfie stick to showcase the destination and yourself as a vlog owner. But don't focus all attention on yourself, as everything should have a happy medium. On the other hand, some people feel uncomfortable and shy speaking under the camera, especially in public. There's a solution. You should imagine yourself recording a video message to your friend and interacting with your followers freely.
Interact With People
And now, a few words about interacting with locals in your travel vlog. Your video will be more engaging if you capture people living in this or that country. Vlog followers will better feel the vibe of that place. You, as a travel content creator, can interview locals, asking them questions to find out more about their city and culture. Your viewers will appreciate such content diversity.
Edit the Video Properly
You may visit the best place and film lots of amazing footage, but what is the point if you cannot edit it well? The post-production stage is essential and defines your video's success. The key component is easy-to-use video editing software that will enable you to create professional vlog videos without much time and effort.
You should learn some simple editing tricks to accelerate the process. It's necessary to make an introduction, a video body, and include a call to action. You can record a voice-over and add background music. Natural background sounds are great, but a good song will create the right mood.
Conclusion
So do not wait to set off on an exciting road trip taking some filming accessories and keeping in mind our tips. Simply enjoy nature, shoot whatever you like, and later edit an engaging video to share it with your viewers. We wish you good luck and hope these pieces of advice will bring your travel blog to a professional level and bring you popularity, money, and most important — fulfillment.
Whether she is researching the latest trends in home decor, life-changing destination getaways, or the best way to maintain your finances, Dewey takes pride in leaving no stone unturned. She is passionate about distilling and delivering high-quality information that you can use to upgrade your life.