Hawaii is a place where you can get lost in paradise. The last state in the United States to receive its statehood, Hawaii is often hailed as one of the most beautiful places on Earth. This archipelago sits upon a volcanic hot spot in the Pacific Ocean, consisting of hundreds of islands spread over 1,500 miles. With its lush rainforest-like coasts full of palm trees and rocky cliffs that plummet into the crashing waves below, this destination is a nature lover's paradise. It's the only US state that has both tropical rainforests and deserts, so it's home to many animals and plants found nowhere else in the world. Here are 6 interesting things you might not know about Hawaii: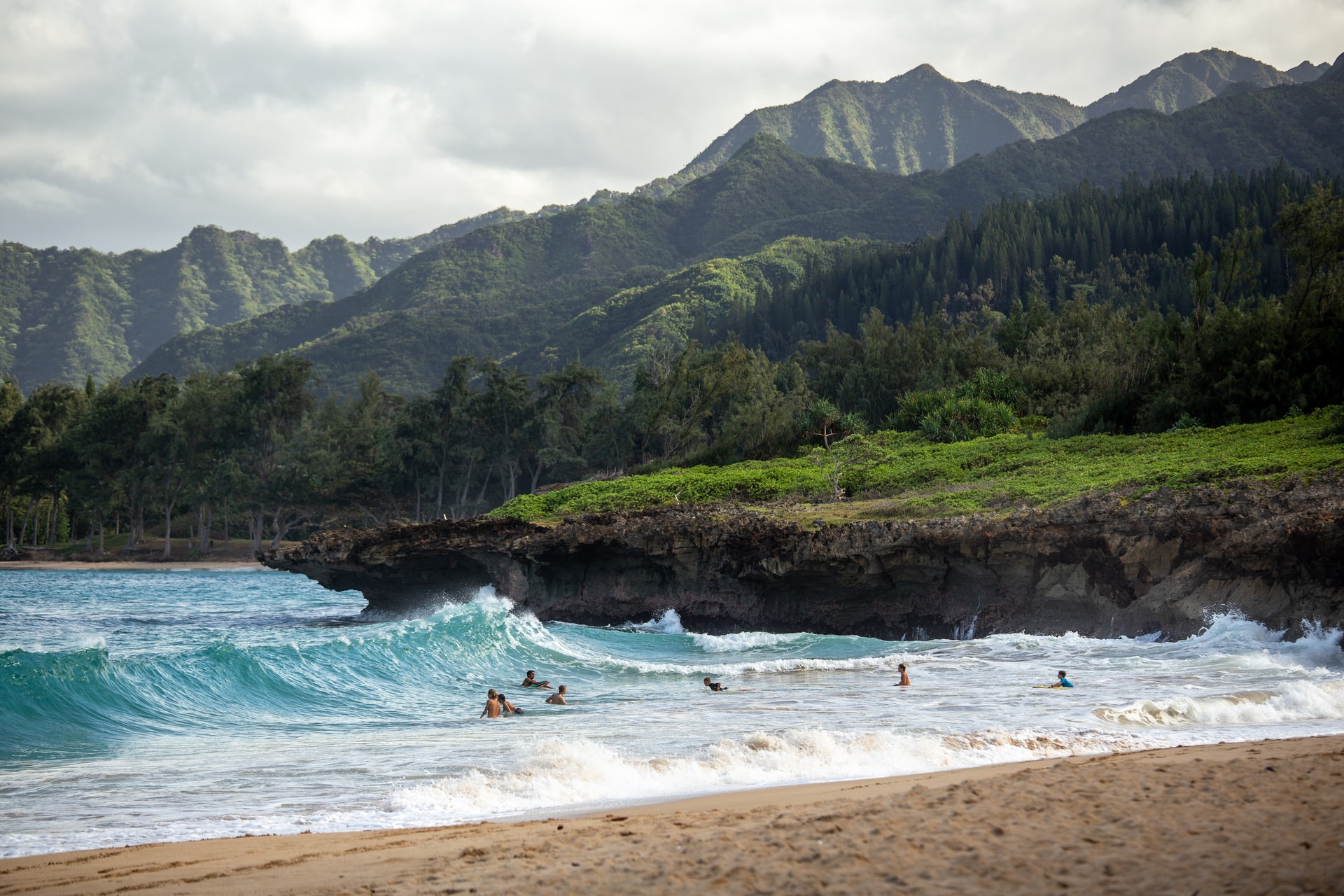 They Speak Two Languages
It's not uncommon for countries to have more than one official language, like Canada (English and French), South Africa (Afrikaans, English, isiXhosa, Sesotho sa Leboa, Setswana, siSwati), or New Zealand (Maori and English). However, there is only one official language in the United States, which is English.
But that's what makes this particular state interesting – the presence of two languages. The locals in Hawaii speak Hawaiian because it was the native language of the islands before English explorers came to Hawaii. But the people of Hawaii speak English as well as their original language, so some Hawaiians can speak both.
It is Where Surfing Originated From
Hawaii is the birthplace of surfing. Perhaps you have thought where did surfing originate from? The answer is quite simple.  The sport has become popular around the world, but it all started in Hawaii when people were learning how to ride the waves.
The sport has been passed down from generation to generation and remains a huge part of Hawaiian culture today. You can see people surfing near the water's edge as you visit beaches across the islands. If you're lucky, maybe someone will even invite you to ride with them!
Cowboys Roam The Highlands
Yes, you read that right. The wild west has made it to the 22nd state of the US mainland. The Big Island of Hawaii is home to cowboys who herd cattle across its vast highlands, known as paniolos. The people are descendants of Spanish explorers and their native Hawaiian wives.
If you're a fan of the Wild West and cowboys, then Hawaii is a great place for you to visit. In the highlands of Maui, wild herds roam around without human supervision. On certain days, it's possible to see giant bulls roaming through the area unbothered by humans.
For visitors who love all things Western and want to feel like a cowboy, this is definitely an interesting and exciting thing to do in Hawaii.
And for a truly immersive experience that combines the allure of the Wild West with the beauty of Hawaii, consider exploring the possibilities of timeshares at Hilton Grand Vacations in Maui as this unique opportunity allows you to enjoy the island's captivating cowboy heritage while indulging in the comforts and convenience of premium accommodations. Witnessing the untamed herds in Maui's highlands is just one of the many extraordinary adventures you can embark on during your stay, making it a remarkable choice for those seeking an unforgettable blend of culture and relaxation.
It Snows in Hawaii
Living in the tropics, it's hard to imagine that snow can fall on Hawaii. But it does! While snow is a very rare sight on the islands, it still happens from time to time. The Big Island has been known to get snow during the winter months because of its high elevation and cold weather.
In fact, Hawaii's Big Island is the only island with active volcanoes that receives a substantial amount of snowfall each year. Hawaii is a great place to visit during the winter months. Snowboarding, skiing, and any other winter sport can be fun experiences in Hawaii. You might even get to experience it yourself!
Beaches Come In Black, Red & Green
As we know it, the beach is a shore covered in sand that stretches out into the sea. However, there are beaches in Hawaii that don't have any sand at all! If you're lucky enough to visit these islands and find yourself on one of their "beaches" sipping a cocktail, then what you'll really be standing on is actually black-, red- or green-colored sand.
Hawaii's beaches come in a variety of colors, such as black sand (Kahana Beach on Maui), red sand (Papakolea Beach on the Big Island), and green sand (Green Sand Beach on Kauai). Each beach is different from the next, so don't miss out on seeing Hawaii's natural wonders.
There's a Road Trip For Every Island
With Hawaii's various islands, there are driving trips to accommodate all of them. One of the most popular drives is the circle tour around Oahu. This drive allows you to see almost every scenic area on the island, from mountains and waterfalls to nature preserves. It's possible to take a helicopter ride over each island that offers expansive aerial views of the island, including volcanoes and glaciers.
The Big Island of Hawaii is home to a drive called The Hamakua Coast, which allows you to take in the beauty of the area's ancient rainforests and waterfalls. On Kauai, there's a tour that follows along its coastline that offers beautiful views from its mountains down into the ocean. Essentially, there are always things for you to do and adventures to go on that would keep you engaged for a long time.
Hawaii is a chain of islands and the 50th state in America. It's home to many different unique ecosystems, from beaches with crystal-clear water to fiery active volcanoes. We hope these insights will help make your next trip full of fun memories.
About the Author
Latest Posts
Whether she is researching the latest trends in home decor, life-changing destination getaways, or the best way to maintain your finances, Dewey takes pride in leaving no stone unturned. She is passionate about distilling and delivering high-quality information that you can use to upgrade your life.