If you're looking to add interest to your yard throughout the fall season, I've put together a list of the best trees for fall color.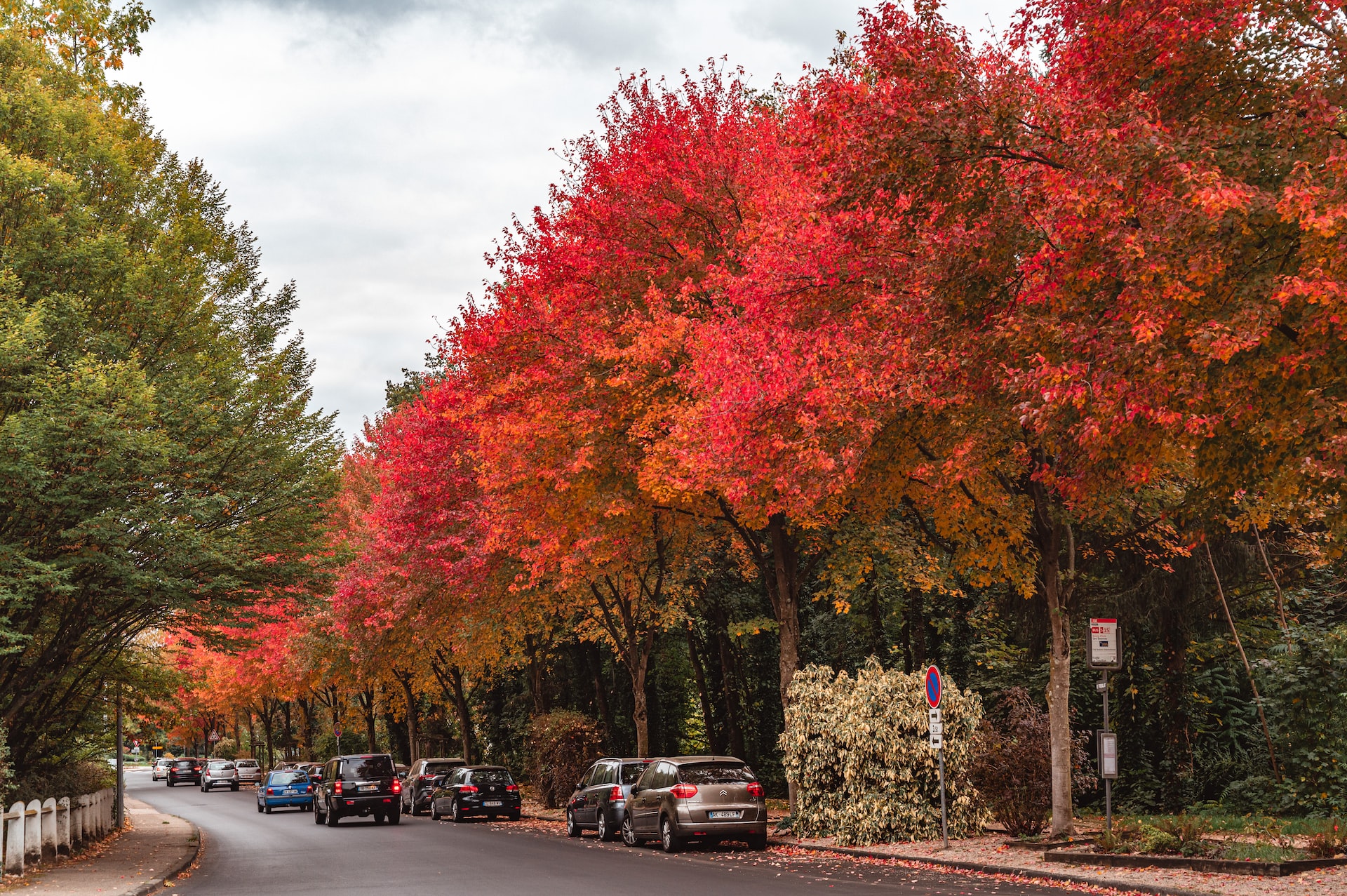 Often, the first mark of autumn approaching is the trees and their changing leaves. Some of the most exciting trees to witness in fall demonstrate vivid orange, yellow or red hues in their leaves.
Plants capture the energy in sunlight through chlorophyll, a pigment that gives leaves their green color. When sunlight begins to dissipate in the fall months, so does the process of photosynthesis, or the production of the plant's food. As the tree begins to immerse itself into what can only be characterized as hibernation, the leaves slowly lose their chlorophyll and show their true colors.
If you live in a dense city, one way to experience nature's autumn colors is to visit certain forests that harbor these fantastically colored trees. One incredible spot to visit in Northern California is Hope Valley, where you can view dense aspen groves turning into an intense sea of bright orange-yellow. Coincidentally, the locations with the best displays of fall colors also host amazing wildflower hotspots throughout California in spring.
Best Trees For Fall Colors
Red Maple – Acer rubrum
The red maple tree turns a scarlet-umber color in the fall months. Almost every leaf differs in color intensity, varying from pink to deep blood-red. This medium-sized deciduous tree is native to Eastern North America, and can be found growing all over the country. You can typically find these trees lining streets or in parks, but it should be noted that this tree has a shallow root system that may buckle nearby sidewalks if planted too close. While you should think twice about planting a red maple near your driveway, here are a few trees that are safe to plant near concrete or cement.
If you are a fan of maples, explore the many other varieties of maple trees that turn brilliant colors in the fall.
Japanese Stewartia – Stewartia pseudocamellia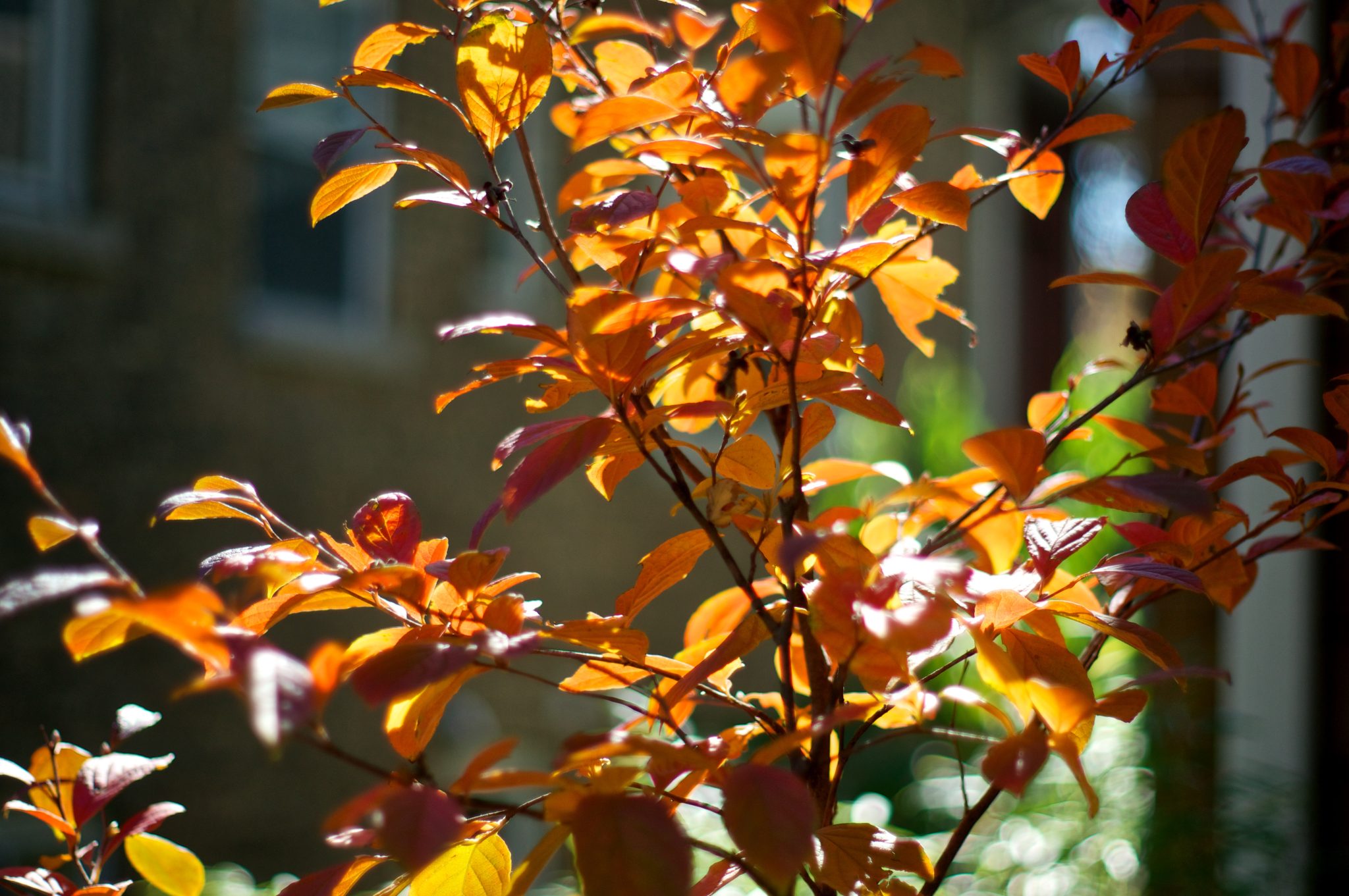 The Japanese Stewartia tree can be the most uniquely colorful tree because it can often have purple, red, gold and orange leaves all on the same tree! These trees provide a point of interest year round, with large white false flowers resembling camellia flowers.
Persian Ironwood – Parrotia persica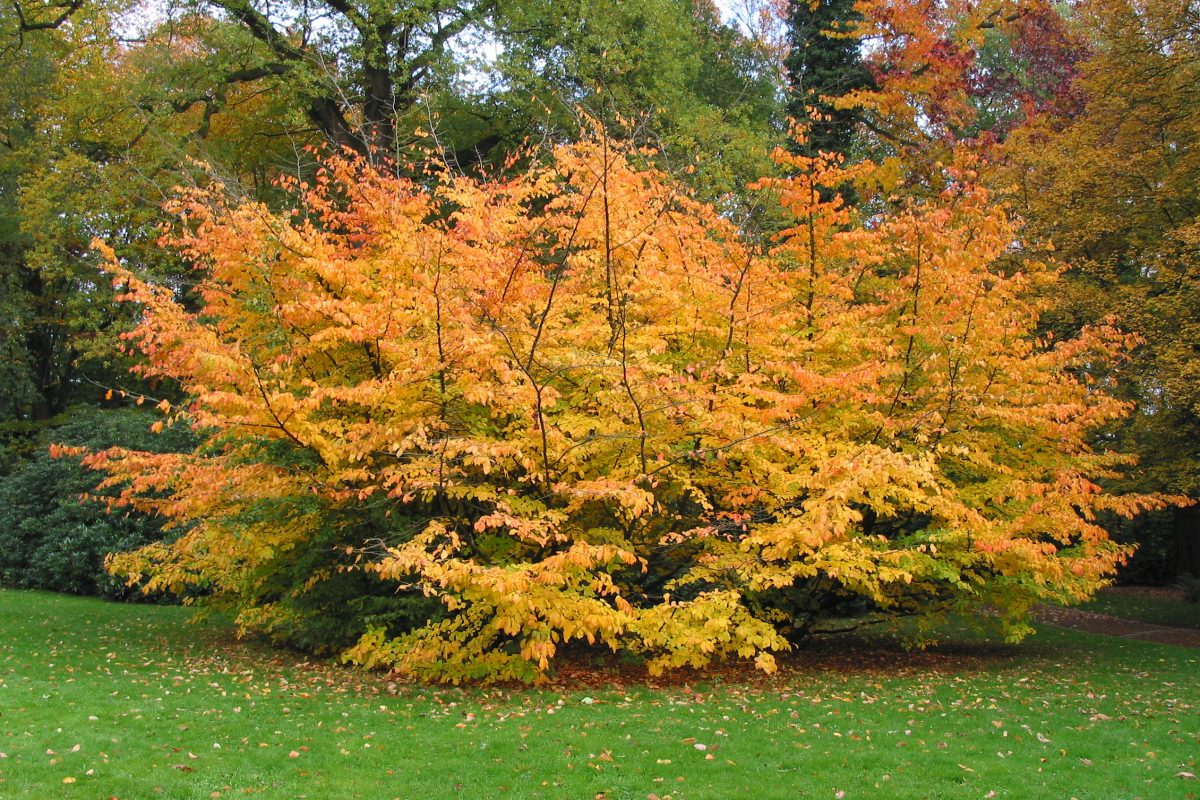 The broad, oval leaves of Persian ironwood put on a show of rotating color throughout the entire year. In spring, they turn a deep purple-red color, followed by dark green in the summer and many shades of neon orange-yellow in the fall. Even in fall alone, one can see the progression of bright yellow colors in early fall to a rich and brilliant gold later in the season. This tree, native to Iran, can range from a small single-trunk tree to a large, multi-stemmed shrub.
Witch Hazel – Hamamelidaceae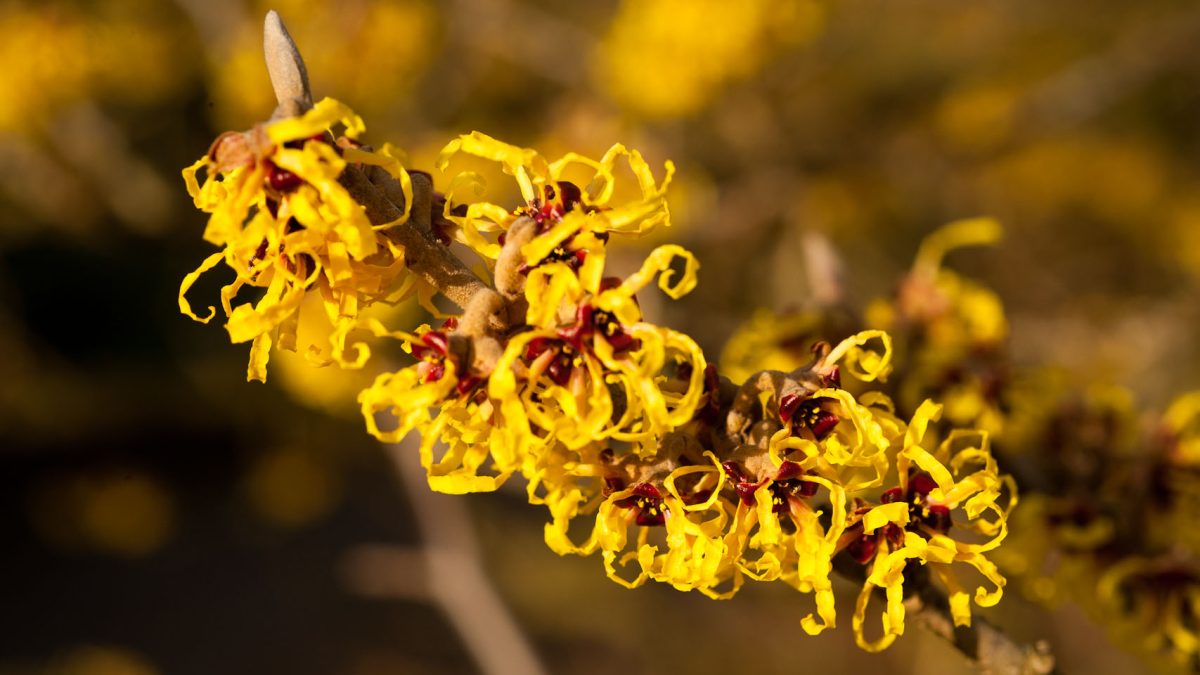 The Witch hazel produces spidery flowers that become a bright and lovely yellow color in fall. It is native to America and grows anywhere from 15 to 30 feet.
Flowering Dogwood – Cornus Florida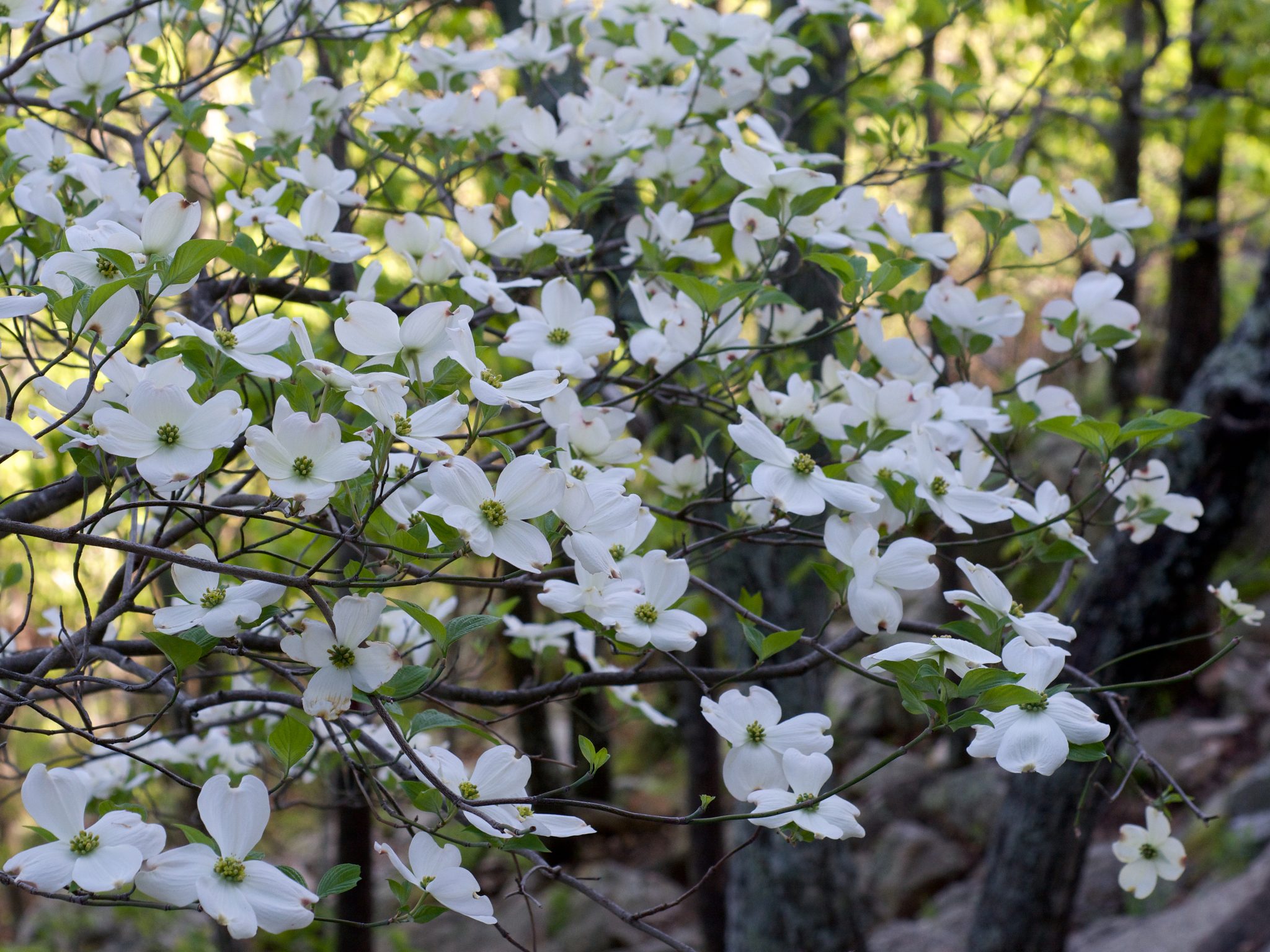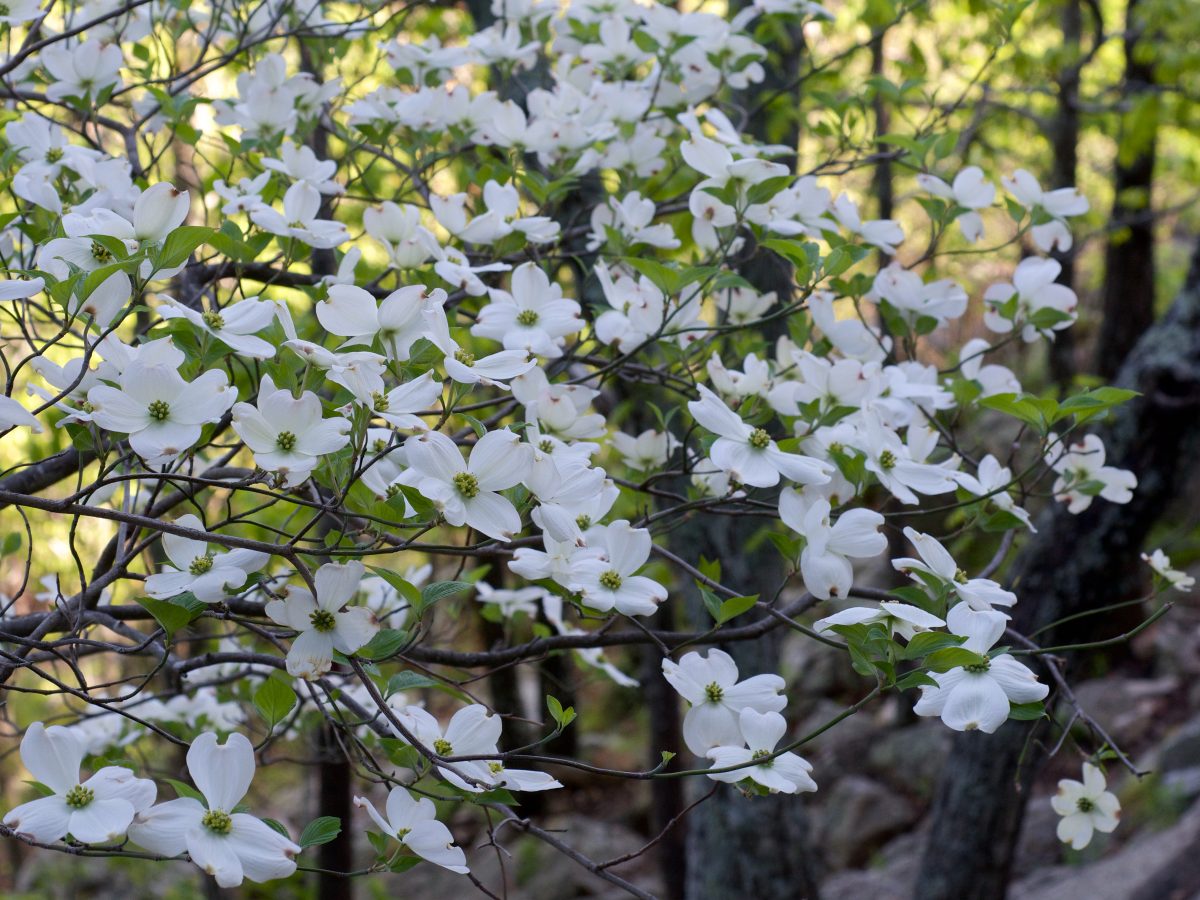 With beautiful pedal-like leaves in spring and changing colors in fall, dogwoods are an ideal year-round focal point for any yard. Autumn brings about a spectacular show of bright scarlet and purple foliage. Here is a rundown of more beautiful dogwood varieties to consider adding to your landscape.
I strive to paint vivid landscapes with my words, bringing the magic of far-off lands and enchanting aromas to life for my readers. Combine passion for exploration and the art of gastronomy in an unending ode to the senses. When I'm not traversing the globe, I find solace in the earth beneath my fingertips, tending to my garden and working on projects around my verdant oasis. MK Library serves as a beacon, guiding fellow travelers and homebodies alike to embrace sustainability, nurturing both our planet and our souls with purpose. Full Bio.