Backyards can fulfil many different purposes. For some families, the backyard is where the kids hang out – shooting basketballs and kicking a soccer ball around. For other families, the backyard is where they have BBQs, throw balls for the dog, or grow veggies. If your backyard is a patch of scrubby grass and it's becoming an embarrassment, we have some ideas to help you give it a facelift.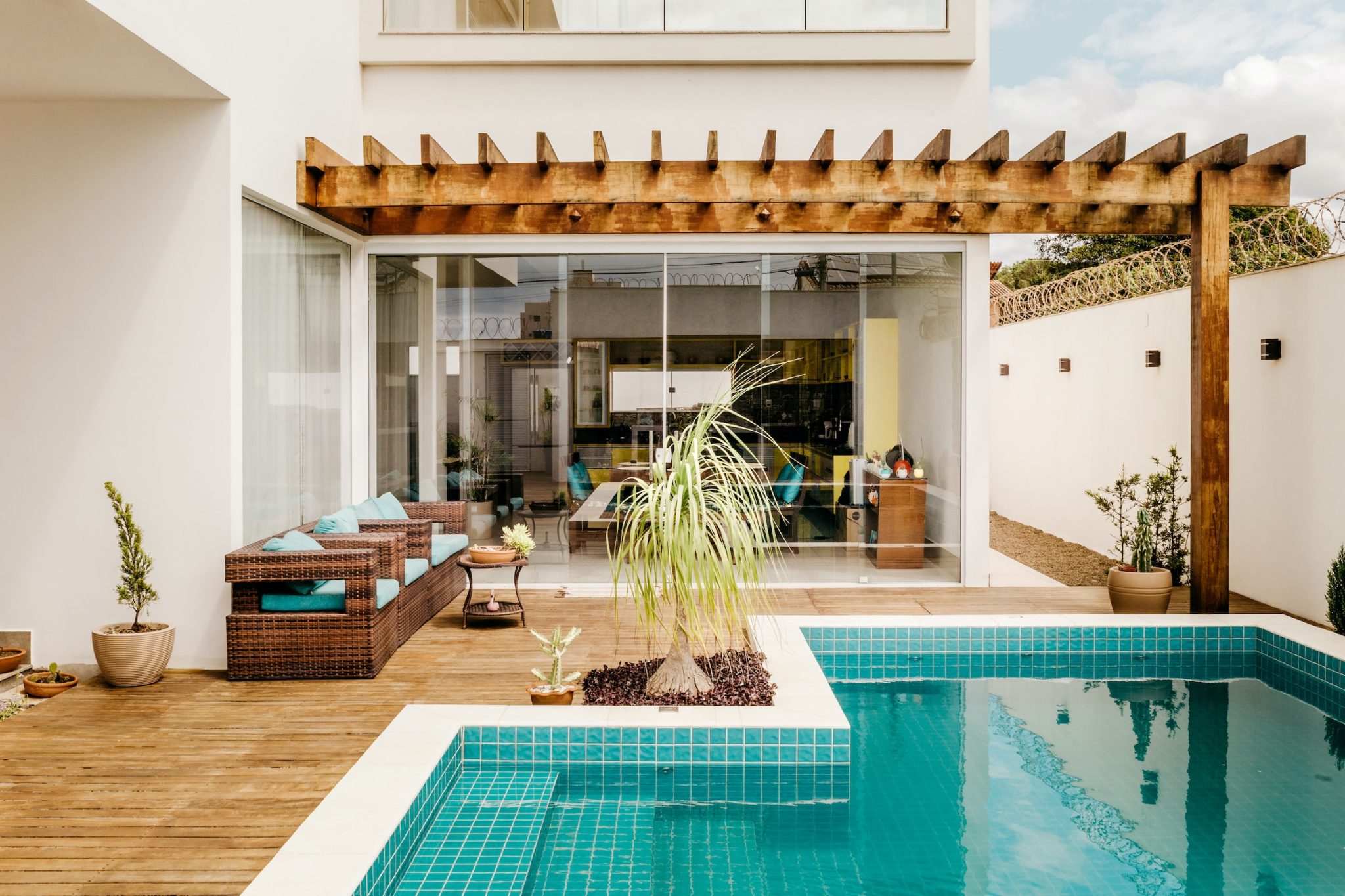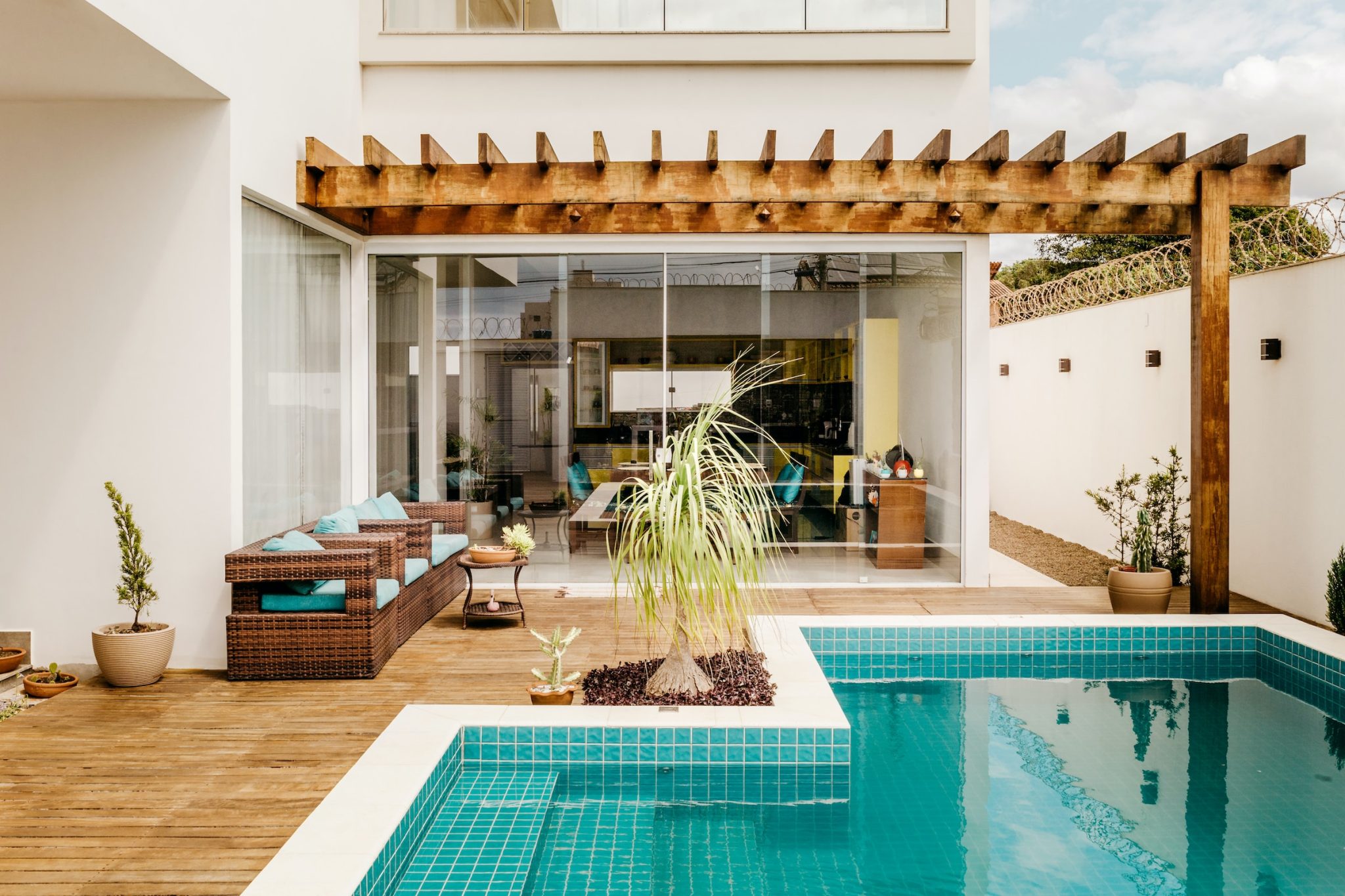 By making a few improvements, you can transform your backyard into a beautiful and functional area that you'll love spending time in. Read on for some tips.
Build a Seating Area
If you plan to spend time in your backyard, you need some comfortable chairs. Invest in some quality outdoor furniture such as loungers, chairs, or a cozy hammock to provide a relaxing space for you and your family. A pergola, sail shade, or an umbrella is essential to provide shade and privacy. Adding a retractable awning to your seating area allows you to enjoy sun and shade whenever possible. Retractable awnings give you the flexibility to sit outside comfortably all year round, blocking the sun on hot summer days or exposing the sun's warmth during cooler weather. With the ability to easily adjust the amount of shade coverage, retractable awnings make your outdoor living space more usable. Add some lighting and a fire pit if you enjoy sitting outside in the evenings.
Plant Flowers and Shrubs
Additional greenery makes a backyard feel like a small oasis. Plant colorful flowers, shrubs, and trees to add vibrancy and liven the space up. Pick species that are going to thrive in the local climate, so you don't end up having to replace them every few months. You can also create a vertical garden using hanging pots or install a small herb garden for fresh herbs to use in your cooking. If you have enough space, create a vegetable garden and supplement your groceries with fresh produce.
Install Outdoor Lighting
Outdoor lighting can transform your backyard into a magical space after sundown. Install string lights, lanterns, or pathway lights to illuminate your outdoor area. Not only will it make your backyard look prettier, but it will also make it safer at night and allow you to enjoy your backyard during the evenings. Mix and match outdoor lighting and use solar lights for areas away from the house.
Build a Fire Pit
A fire pit is a fantastic addition to any backyard. It creates a warm and inviting atmosphere where you can gather with family and friends. Roast marshmallows, tell stories, or simply relax by the flickering flames. You can opt for a built-in fire pit or a portable one depending on your space and preferences.
Add Sports Equipment
A backyard is a great place to add a basketball hoop or soccer net. If your backyard is large enough, add some batting cages, so you practice between games. Home batting cages are perfect for your backyard if you love baseball.
Build a Water Feature
A water feature such as a pond, fountain, or waterfall is essential if you're into Feng Shui. The sound of running water can be incredibly soothing and will attract birds and other wildlife, adding to the natural charm of your space.
Build an Outdoor Kitchen/Barbecue Area
If you enjoy outdoor cooking and entertaining – and who doesn't in the summer – consider building an outdoor kitchen or a barbecue area. Install a grill, food prep area, and some seating to create a functional and stylish cooking area. You can also add a mini-fridge, sink, and storage for convenience. Pick appliances that you know the family will use, such as a pizza oven. Not much beats some delicious cheesy goodness on a warm summer's evening.
Create a Children's Play Area
If you have children, dedicate a section of your backyard to a play area. Install a swing set, a sandbox, or a trampoline to keep them entertained and active. Make sure the play area is visible from the house, so you can keep an eye on your little ones, but also, not too close so their noise doesn't distract you while you are chilling out.
Put some time and effort into creating a perfect backyard and it will pay dividends. Not only will you use it more, but it could also add value to your property when the time comes to sell.
Whether she is researching the latest trends in home decor, life-changing destination getaways, or the best way to maintain your finances, Dewey takes pride in leaving no stone unturned. She is passionate about distilling and delivering high-quality information that you can use to upgrade your life.