This vibrantly layered Irish whiskey cocktail celebrates Saint Patrick's Day in all of its glory. Paying homage to the famous Irish playwright and poet Oscar Wilde, several of these spirit forward cocktails will have you spouting prose into your drinking glass. "I can resist everything except temptation!"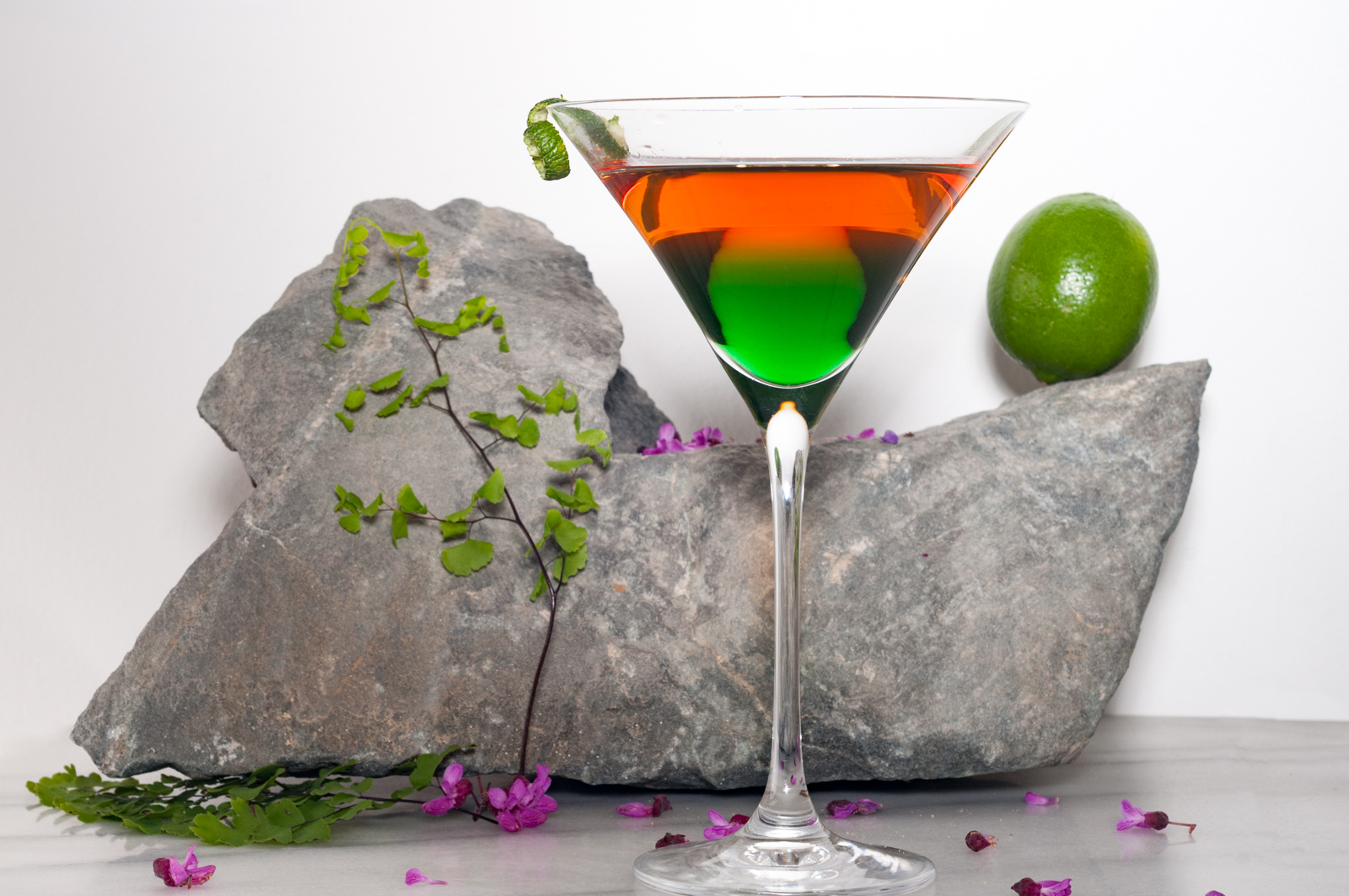 Much like the nuances of Oscar Wilde's flamboyant poetry, this bright green and orange cocktail utilizes layers of fruit and citrus liqueurs on top of a solid base. Redbreast 12 year has a citrus nose with toasted oak and orange peel mouthfeels – a perfect choice to pair with the next set of ingredients. Learn more about Irish Whiskeys in my other post, Introduction to Irish Whiskey.
One of my favorite absinthes, Lucid, is made with real Grande Wormwood and aged with 130 different herbs, plants, and flowers. Made with traditional French methods, the balance between wormword, anise, and fennel will send your mind into a fervor of prose.
The aperitivo for this cocktail by Leopold Bros is a bitter liqueur of gentian root, citrus, and cochineal. Aperitivo liqueurs originate from Northern Italian culture, meant to be an appetite stimulator. Traditionally reddish in hue and infused with citrus and herbs and mixed with sweeteners, these aromatized aperitifs balance out sweetness in the cocktail.
Creme de menthe is syrupy and heavier than the other ingredients used in this cocktail. Pour slowly and last to let it sink to the bottom. I was able to walk around successfully holding the cocktail without it mixing itself and retaining the vibrant colors. I felt like a peacock wanting to fly. Or perhaps for the sake of this cocktail's theme, the Lapwing, Ireland's national bird.
Cost to make this cocktail:
Redbreast Irish Whiskey – $50
Lucid Absinthe – $58
Leopold Bros Aperitivo – $29
Maraschino Liqueur – $19
Creme de Menthe – $9
Lime – $1
Oscar's Folly
Oscar's Folly is a beautifully layered Irish whiskey cocktail which celebrates St. Patrick's Day in a bright and festive way. Several of these will have you foolishly thinking you are as poetic as Oscar Wilde himself.
Ingredients
2

ounces

Whiskey

Irish whiskey

1/4

ounce

Absinthe

1/4

ounce

Aperitivo liqueur

1/4

ounce

Maraschino Liqueur

1

teaspoon

Creme de Menthe

1

peel

Lime
Instructions
Add Irish whiskey, Absinthe, Aperitivo, and Maraschino liqueur to a shaker. Fill with ice and shake until chilled, about 20 seconds.

Strain into a cocktail glass.

Slowly pour the Creme de menthe over the back of a spoon over the center of the cocktail. This will allow it to sink to the bottom without mixing.

Garnish with a lime twist.
Nutrition
Serving:
1
g
Calories:
179
kcal
Carbohydrates:
5
g
Protein:
1
g
Fat:
1
g
Sodium:
1
mg
Sugar:
4
g
Tried this recipe?
Let us know how it was – tag @themklibrary on the socials!
More Irish Whiskey Cocktails


Pin this!
About the Author
Latest Posts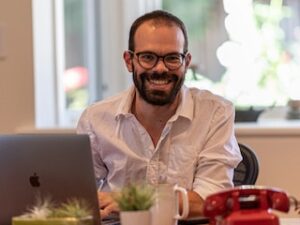 I strive to paint vivid landscapes with my words, bringing the magic of far-off lands and enchanting aromas to life for my readers. Combine passion for exploration and the art of gastronomy in an unending ode to the senses. When I'm not traversing the globe, I find solace in the earth beneath my fingertips, tending to my garden and working on projects around my verdant oasis. MK Library serves as a beacon, guiding fellow travelers and homebodies alike to embrace sustainability, nurturing both our planet and our souls with purpose. Full Bio.