Natural Products Expo West is the largest trade show featuring natural, organic, and specialty products, from food to packaging, CBD, health products, and more. Food trends and innovative new products make their debut here. Education tracks are top-notch, with plenty of extra events and exhibitions, from early morning yoga to concerts after a long day in the showroom. The Expo fosters a powerful sense of community among like-minded professionals. This is THE place to be. However, this is not open to the public and is meant for people in the trade only.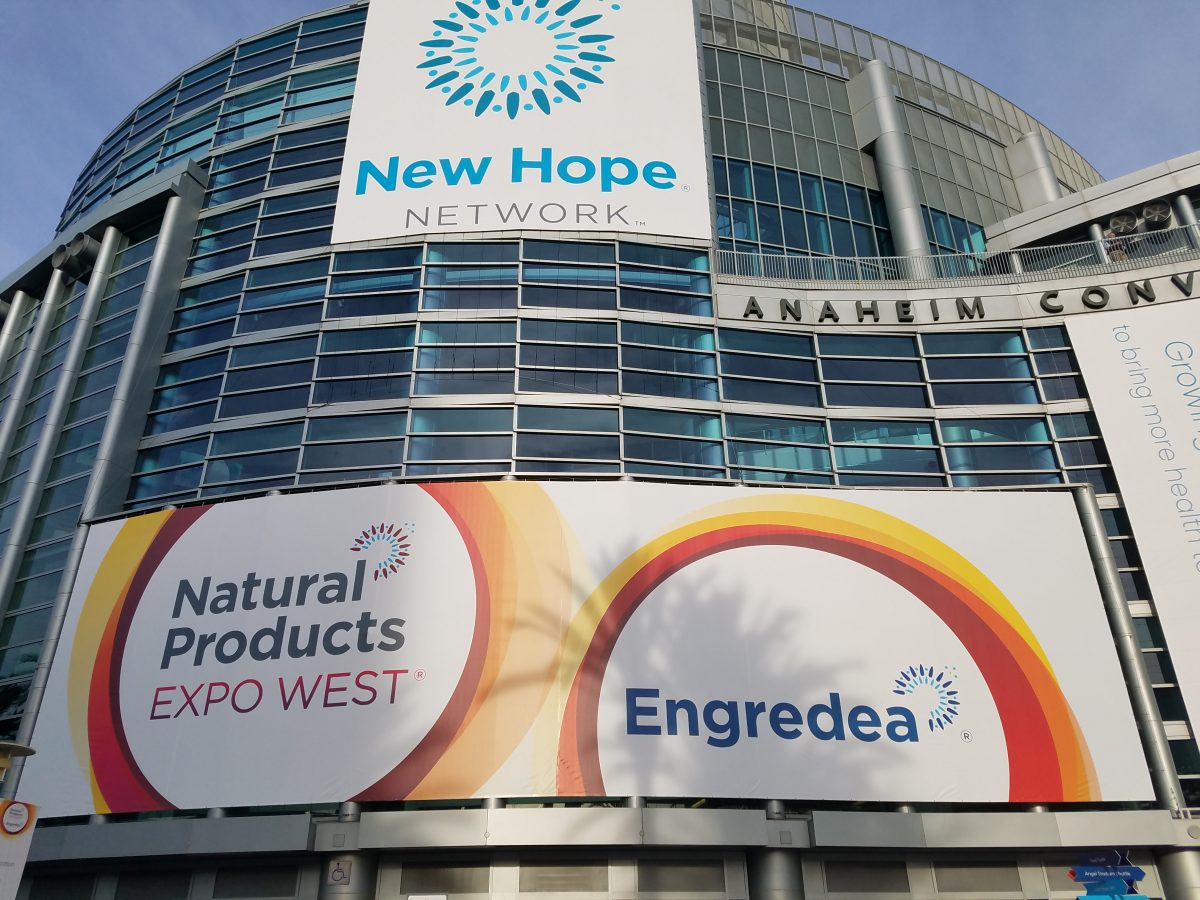 Having attended Natural Products Expo West for several years now, I've learned quite a lot. My experiences have been wild, frantic, chaotic, inspiring, and a wonderful learning experience that keeps me coming back for more. For anyone attending for the first time, there's quite a bit of good information and anecdotes in here. For veterans, I hope there are a few new tidbits to inspire you for the next Expo West.
Are you a brand exhibiting at Expo West 2023?
Shoot me an email, and we can coordinate a media kit and sample exchange. These are some Expo West brands I've worked on Influencer/content creation campaigns with:
Alter Eco
Brooklyn Crafted
Bubbies Pickles
Clif Bar & Company
Fresh Cravings
Harmless Harvest
Loma Linda
Melt Organic
Raised and Rooted
Tohkin Food
Waterloo
Wholly Guacamole
Expo West 2023 Info
Education & Events
March 7-11, 2023
Tradeshow
ACC North Halls & Level 3 – March 8-10, 2023
ACC Halls A-E, Arena – March 9-11, 2023
Virtual Extensions start February 15 and run through March 2023.
My First Expo West Experience
Note: I wrote a good portion of this immediately after attending my first year.
I first attended the Natural Products Expo West in 2017. A good friend of mine attended for multiple years as an exhibitor, so I heard bits and pieces about the conference, but never realized what I was in for until I actually registered for myself. I had an incredible experience this first time, and knew it certainly wouldn't be the last time I visited.
I became an official attendee while I was visiting Atlanta, Georgia. I distinctly recall sitting in a plush hotel bed with my laptop, feeling like I was missing something. Then it hit me – oh yeah, I have 2 days left to register as a blogger attendee. I should probably do that. So I did. I was accepted a lot faster than expected and hit the ground running, preparing before I even arrived back home.
I spent the latter half of my evenings setting up my schedule for each day, creating appointments to meet with exhibitors and talk about their products, and figuring out which of the education tracks I wanted to drop in on. Halfway through this process, I realized I should be documenting this particular conference. I jokingly called it a Vision Quest, not realizing how close to the truth I had hit the mark. A Vision Quest is a rite of passage in certain Native American cultures, undertaken by young males entering adulthood. This was by far the most prepared and organized I'd ever been in attending a conference – the metaphor felt appropriate. My adventure and journey to the start of the conference was incredible.
I knew from the get-go attending this conference would be significantly more expensive than other conferences I had attended, mostly due to distance. Luckily, my other parents had a welcome home 25 minutes from the conference I could stay at. I've adopted some additional sets of parents over the years – they are lovely to have – I call them my second parents because I've known them since preschool.
True to the sunk cost fallacy, I wanted to turn the trip down to Orange County into an adventure. I filled my time with adventures in the outdoors, creatively prepared local food, and spectacular wine. A trifecta of perfection for an adventurer such as myself.
The first day of Natural Products Expo West for me would officially be Wednesday, March 8th. It was a combination of Business School and Climate Day, leaving the exhibitors to set up for opening the following day and Friday.
If I drove directly to Anaheim, it would be a 6-hour drive, around 440 miles. Pretty brutal and boring. Wait a minute. What if I left a day early and camped halfway or three-quarters down? I'd get a fresh start in the morning and an easy drive. With recent heavy rains throughout California, there had been multiple mudslides and portions of Highway 1 were out. Highway 101 seemed like a viable option with a sleepover at Pismo Beach. I could camp out on the beach and wake up to the ocean. Yes. The first leg of my Vision Quest would begin Monday, March 6th. It had been raining throughout Northern California and I wanted to take advantage of the vibrant greenery by driving down 101 to Pismo.
Pre-Conference Adventures
I've made it an annual tradition to embark upon some epic pre-conference adventures.
Lodging for Expo West
Reducing Footprints and Waste
This year, for Expo West 2020, I wanted to take extra steps for reducing single-use waste of sample cups, forks, spoons, napkins,, and pretty much everything handed out as part of the sampling process from all the booths and vendors.
Inspired by the New Hope sustainability commitments and programs, I wanted to do my own part. That, and I've been told I'm an influencer, so I better do what I do best – influence by example!
I will have to dedicate some extra time to this whole process – and it will certainly be a learning curve, especially as I've never done this before. I had a brief warm-up period at another event I recently attended – The Village Feast.
Cloth napkins
Glass to-go containers or mason jars
Metal utensils
Carrying case for it all
I usually walk around with a backpack, so I'll need a lightweight solution – I'm thinking of drawing some inspiration from camping gear.
Food Strategy – Beyond the Samples
Education Tracks
Events
Climate Day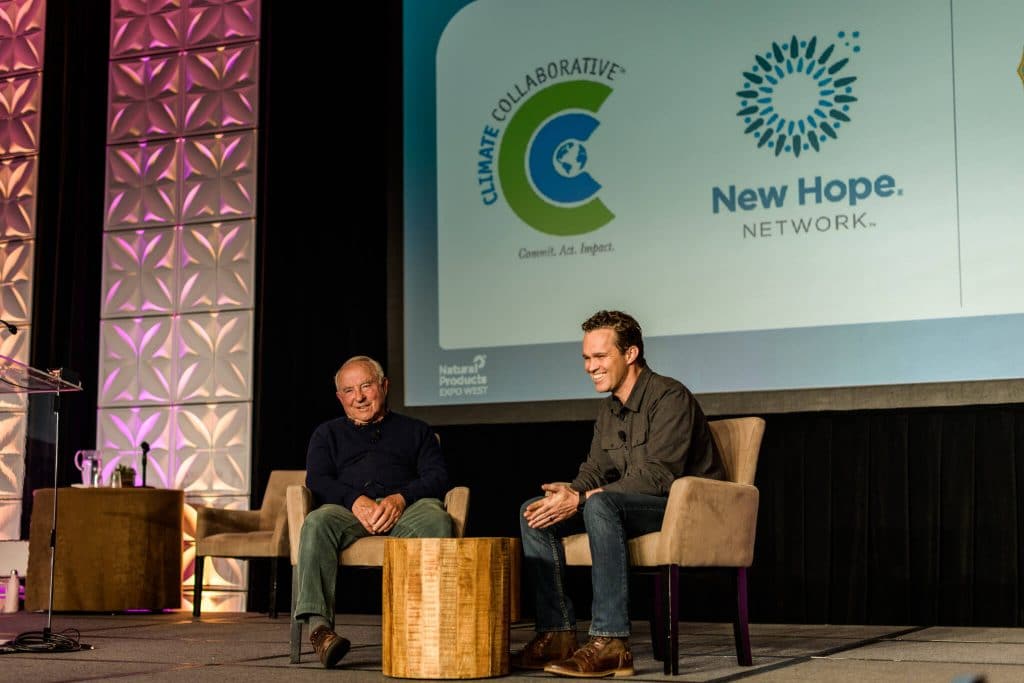 Climate Day occurs the day before Expo West opens. An all-day affair, fast-paced sessions fill the agenda on all things climate policy related. This has always been one of my favorite aspects of Expo West, as Climate Day is incredibly inspiring and rewarding to attend.
Inspirational keynotes, networking with people doing very cool things, and the opportunity to communicate and share ideas on making a real impact in the world.
Tuesday, March 7, 2023. 7:50am-7pm.
Register for Climate Day 2023 | Climate Collaborative
The Organic Center Annual Benefit
March 8, 2023 at 5:00 – 7:00 p.m. PT – Anaheim Marriot Platinum Ballroom 6
Join The Organic Center's Annual Science Benefit at Natural Products Expo West taking place on Tuesday, March 8. The Benefit will be one of the biggest organic parties at Expo West featuring cutting-edge science, an open bar, memorable connections, and live entertainment. Make personal connections with colleagues and organic industry leaders while exploring cutting-edge science industry tools to enhance the exploration of human health and climate benefits of organic agriculture. Meet old friends and make new ones while being inspired and entertained – all in support of The Organic Center.
Event Registration | Organic Trade Association
Connecting with New People and Businesses
Websites and Resources
Natural Products Expo West – Official website
New Hope Network – Official media and blogger network
Climate Collaborative – Host of Climate Day at Expo West
I strive to paint vivid landscapes with my words, bringing the magic of far-off lands and enchanting aromas to life for my readers. Combine passion for exploration and the art of gastronomy in an unending ode to the senses. When I'm not traversing the globe, I find solace in the earth beneath my fingertips, tending to my garden and working on projects around my verdant oasis. MK Library serves as a beacon, guiding fellow travelers and homebodies alike to embrace sustainability, nurturing both our planet and our souls with purpose. Full Bio.