The I So Roso is an original tequila based cocktail recipe, meant to be delicate and nuanced. While I love a good margarita or using citrus with my tequila, this particular cocktail uses no such things and will astound your taste buds.
Due to how the ingredients are balanced, the specific liqueurs cannot be substituted without thought, or you will find yourself with a completely different end result.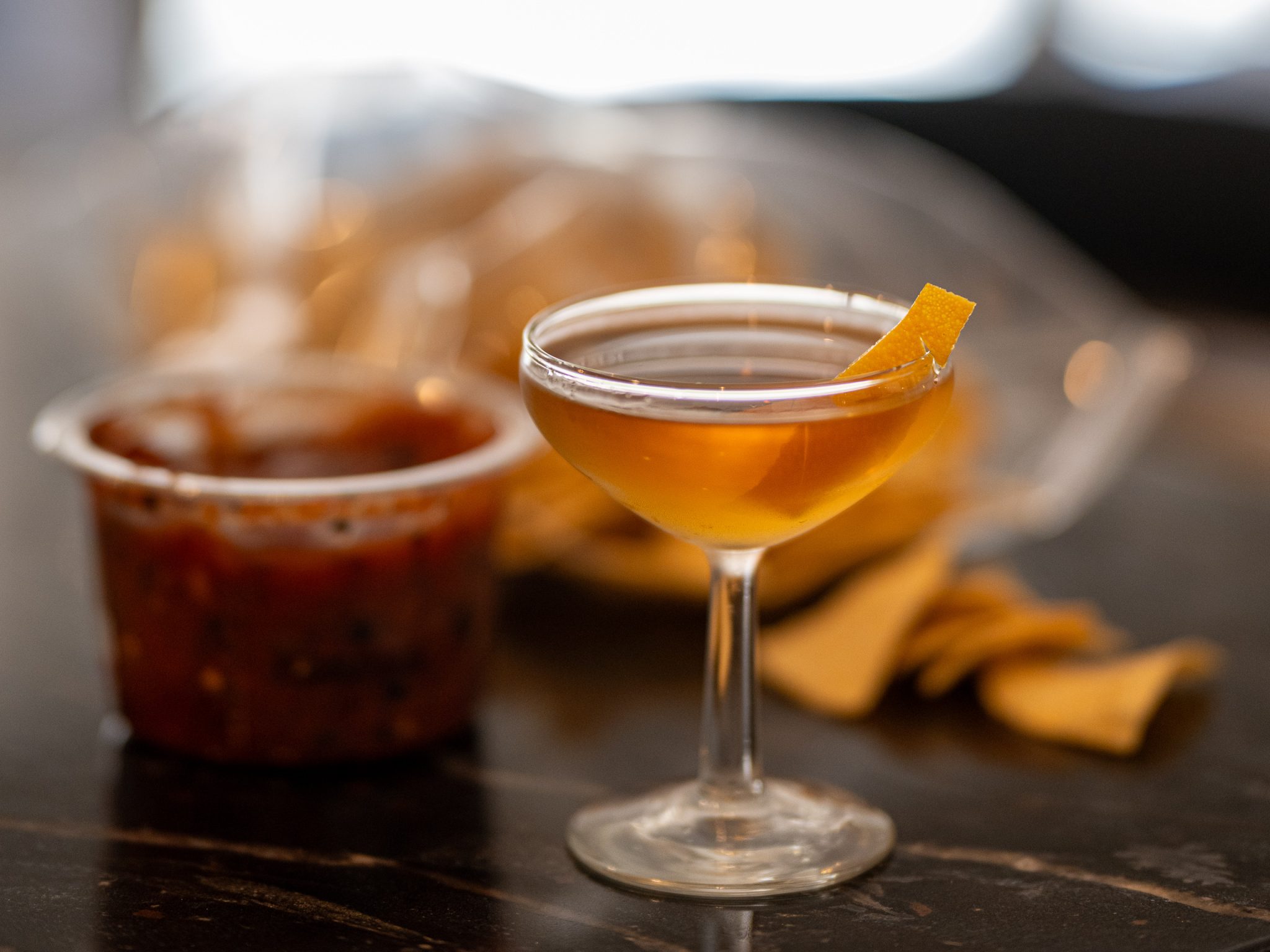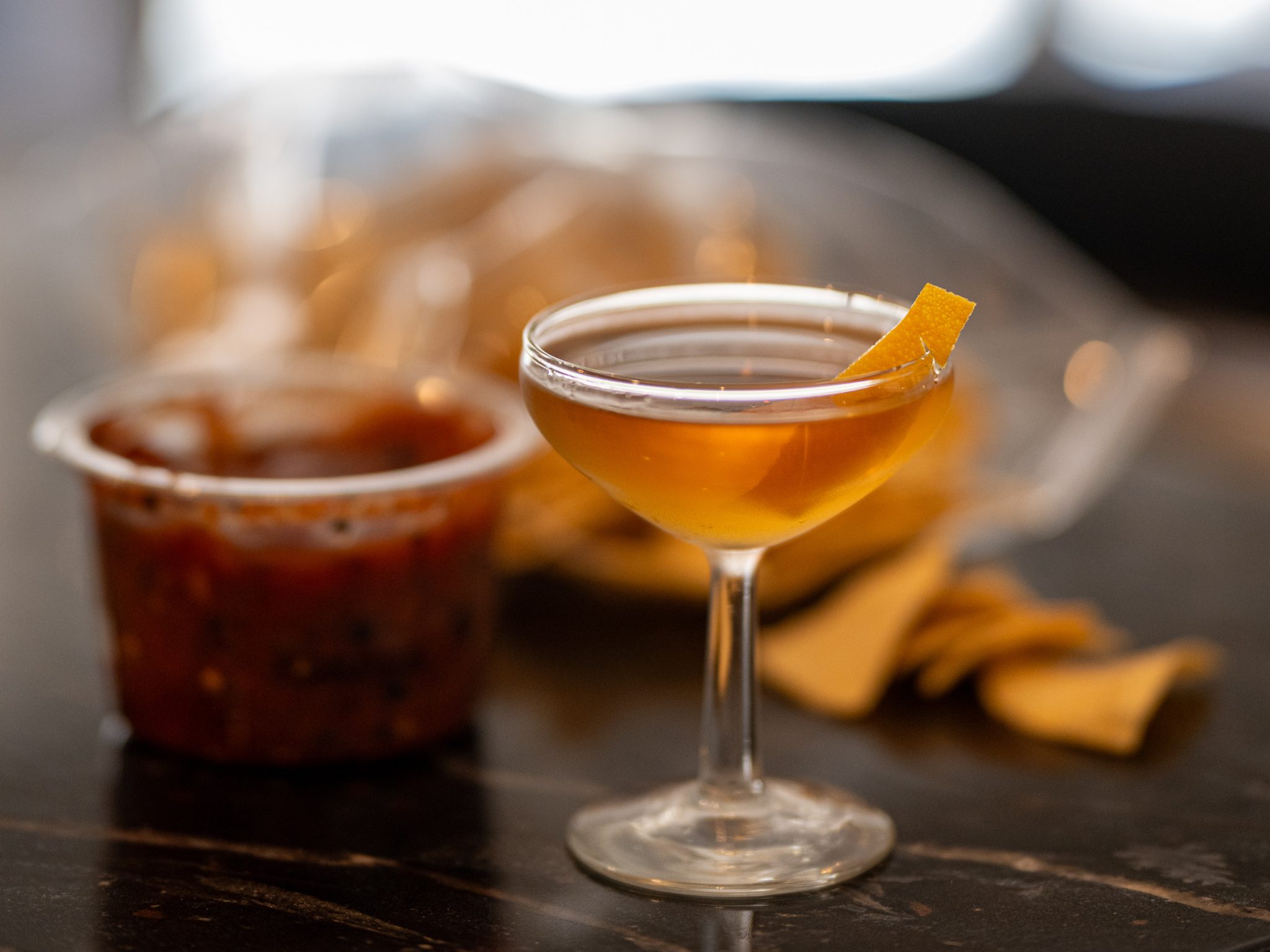 The I So Roso was originally inspired by Ivy Mix, bartender and co-owner of Leyenda out of Brooklyn, New York. Ivy's cocktail recipe used a variation and proportions, which I evolved to match the specific choices of liquor for this one. Ivy is a prolific sherry drinker, so when I originally saw this combination, I knew instantly it was something worth exploring.
ArteNOM Seleccion de 1414 Reposado – this is a highland tequila with more grassier notes. If you don't have this in your bar, find another highland grassy tequila and you should be good to stir!
Ron Alegro XO Aged Rum – Dominican Republic based and aged in bourbon barrels, you'll find this rum full of vanilla, caramel, and a touch of oak.
Mil Pesetas Oloroso – A medium bodied sherry from Andulcia, Spain, aromatics hint of fig with a palate of dried fruit. If you find yourself enamored with Oloroso, explore the world of Irish Whiskey, which often uses spent Oloroso casks to age the finer Irish whiskeys.
I So Roso
The I So Roso is an original tequila and sherry based cocktail recipe, meant to be delicate and nuanced.
Ingredients
2

oz

Reposado Tequila

ArteNOM Seleccion de 1414 Reposado

1/2

oz

Oloroso Sherry

1/2

oz

Aged Rum

Ron Alegro XO Aged Rum

1

tsp

Grand Marnier

1

tsp

Rich Simple Syrup

3

drops

Chocolate Biters

Optional: Aztec Chocolate Bitters

1

Orange Peel

For garnish
Instructions
Combine all ingredients in a mixing glass, add ice, and stir until chilled.

Strain into a chilled coupe glass.

Express and garnish with an orange peel.
Notes
If you find the cocktail to be a little on the sweet side or Oloroso sherry overpowering for your palate, adding a few drops of Aztec Chocolate Bitters is a great minor modification. 
Nutrition
Calories:
212
kcal
Carbohydrates:
8
g
Protein:
0.04
g
Fat:
0.01
g
Saturated Fat:
0.01
g
Polyunsaturated Fat:
0.01
g
Sodium:
6
mg
Potassium:
22
mg
Fiber:
0.2
g
Sugar:
7
g
Vitamin A:
8
IU
Vitamin C:
3
mg
Calcium:
5
mg
Iron:
0.3
mg
Tried this recipe?
Let us know how it was – tag @themklibrary on the socials!
View the Story:
I strive to paint vivid landscapes with my words, bringing the magic of far-off lands and enchanting aromas to life for my readers. Combine passion for exploration and the art of gastronomy in an unending ode to the senses. When I'm not traversing the globe, I find solace in the earth beneath my fingertips, tending to my garden and working on projects around my verdant oasis. MK Library serves as a beacon, guiding fellow travelers and homebodies alike to embrace sustainability, nurturing both our planet and our souls with purpose. Full Bio.