Taking a road trip in early Spring to Mount Shasta and Crater Lake has turned into one of my favorite nearby journeys. An easy weekend trip or even a frantic day trip is doable. Both sets of mountains offer some of the most spectacular views within a mere two hours of each other.

FTC Disclosure: This post has been compensated by Collective Bias, Inc. and its advertiser Creminelli. All opinions are mine alone. #SnackWithCreminelli #DiscoverFood #CollectiveBias
Shasta – Halfway Up the Mountain
I love leaving while it is still dark out, aiming to arrive at a beautiful view before sunrise.
For this leg of the trip, the goal was to arrive at a scenic view of Mount Shasta as the sun breached the horizon. Up beyond the city of Mount Shasta, through the town of Weed, and along Highway 97, there is a roadside marked view point. This was a pretty spot, but I sought out a different perspective. Just a bit beyond was a dirt road turnoff. Miller Mountain Road. I had never explored this area before, but the photos others had uploaded made it look like a superb choice.
Departing from Sacramento, I had a 4 hour drive to the destination. Unfortunately, I encountered a few hiccups on my way to the sunrise. The first was miscalculating when sunrise actually occurred. In my mind, I knew the city of Mount Shasta was a little over 3 hours. A quick search showed sunrise at 6:50 am. I left the house at 4am. The problem with this, on top of already running a few minutes late, was I forgot to calculate the destination being 30 minutes beyond.
The sunrise was beautiful, but it happened as I reached the Castle Crags along I5.
Despite missing the sunrise, I was bound and determined to continue to the researched vista. Maps showed the destination as 6 miles off the road. An easy 5-10 minutes or so, right? Turning off the highway, I was presented with a dirt road chock full of potholes, rocks, and a light dusting of snow.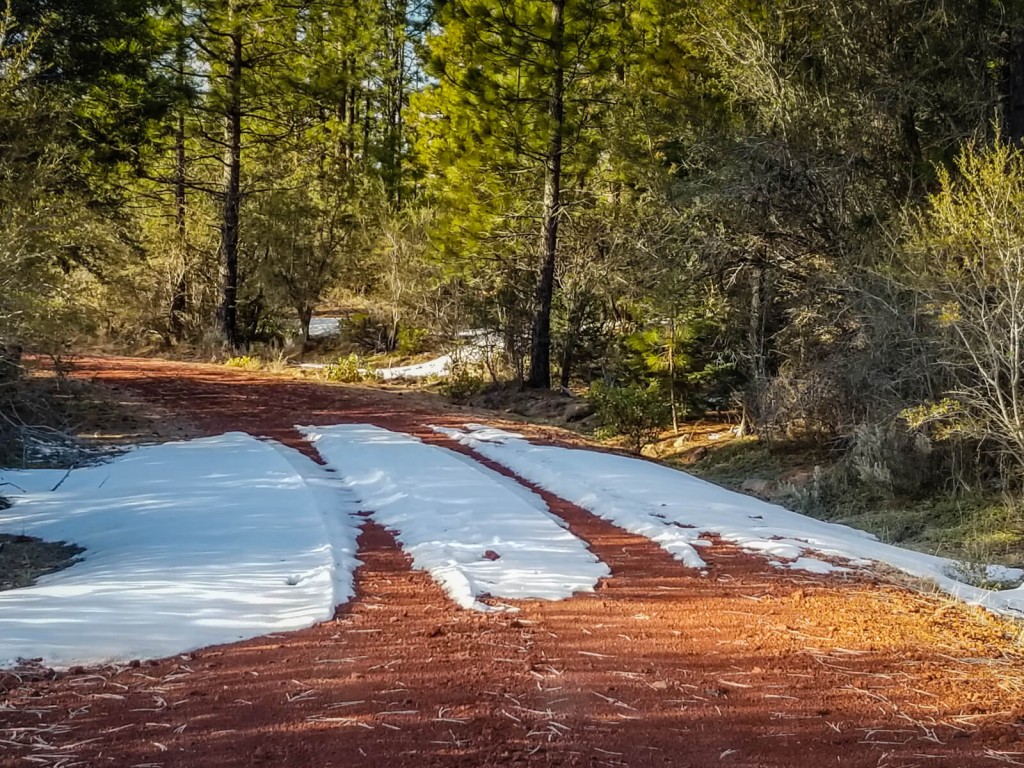 Turns out this was 6 miles up a mountain. In the snow. On a dirt road lightly traveled. Without cell reception. So much for even being close to sunrise!
Stopping briefly, I engaged my wheel locks, turned on four-wheel drive, and threw on my chains. I had all-season tires equipped. I figured they wouldn't be terribly effective. Making the impulsive decision to see if I could make it to the top of the road, I was curious if this was the extent of the snow on the road.
And then it got worse.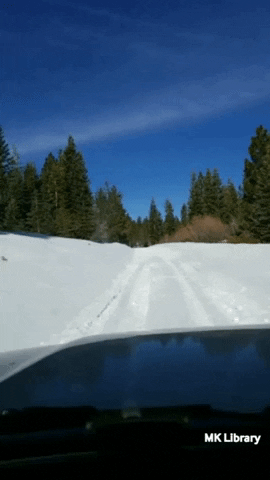 I ended up stuck as I hit a portion of deeper snow I couldn't quite clear. Adrenaline kicked in as I contemplated options. Could I get myself out? Should I just start walking down a few miles back to the main highway and call for help? This was going to suck either way. I had no view, no reception, and no way of getting the pickup out safely.
And then, with incredible luck, a huge truck roared up behind me. I jumped out and greeted the driver. He pulled me out a few inches, then we both reversed down the road until we got to a spot where I could turn around. He continued back up the mountain, and I went back to 97.
Right before getting back onto the highway, I noticed the road forked. Checked Maps. This road goes up the opposite side of the mountain. Maybe there would be less snow. It was worth a shot. Pun intended.
This road which forked to the left had almost no snow, but what is lacked in snow, the road made up for with large rocks. I stopped fairly often to move them out of my way and for other vehicles.
About halfway up the mountain, I could tell already this was going to be spectacular. I was excited.

After what seemed to be a 3 to 4 mile drive, winding and switch backing up the mountain, I came to a closed gate. I turned the truck around, got out, and was presented with the view.
Yes. This is what I woke up at 3:30 am for. Absolutely breathtaking.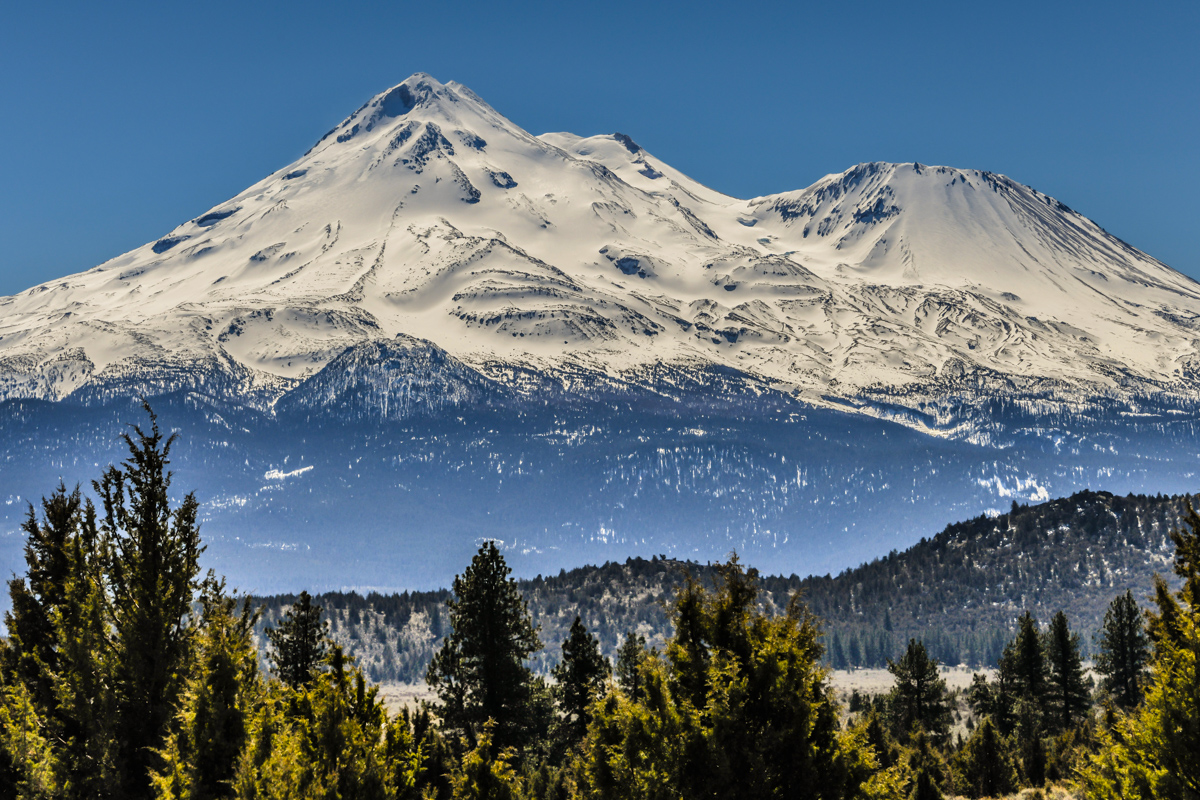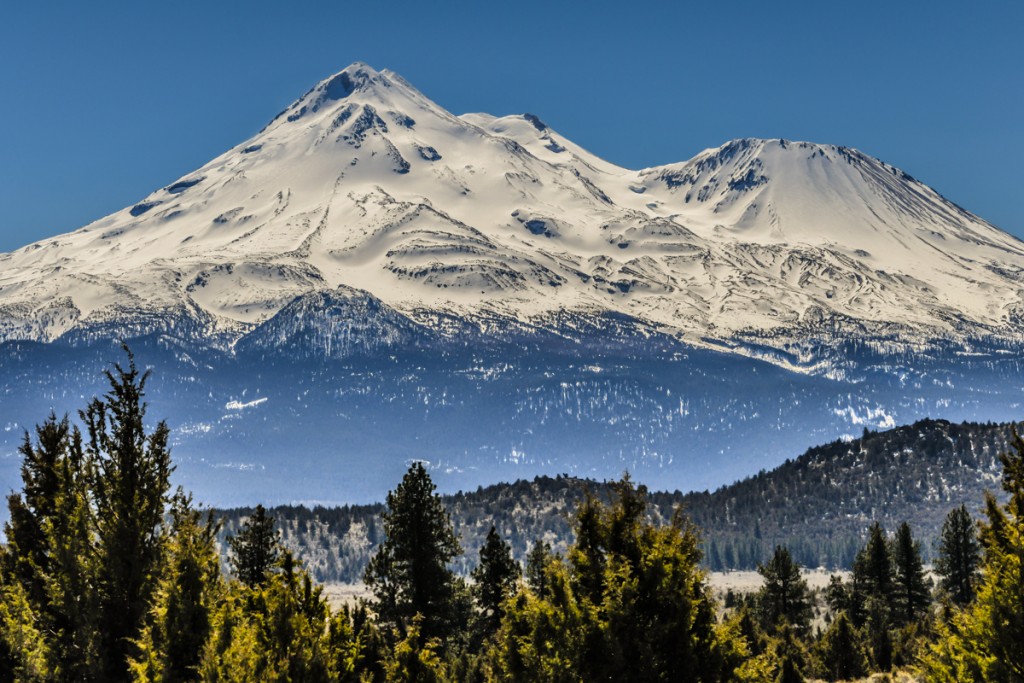 I will most certainly be trying this again in the future, with a bit better preparation and in time for an actual sunrise.
After a long moment of taking it all in, my stomach rumbled. I had brought a ton of snacks – it was time to dig them out and setup shop.
Road Trip Snacking Essentials
Food is a key ingredient for a successful road trip. I've created my own primary food groups for travel. Coffee, cheese, and coffee. Yes, you read that correctly. Everything else is nonessential, merely frosting on the cake.
At the end of the road to the Mount Shasta view point, I discovered the hood of my pickup was perfect setting up snack-time and enjoying the breathtaking vista.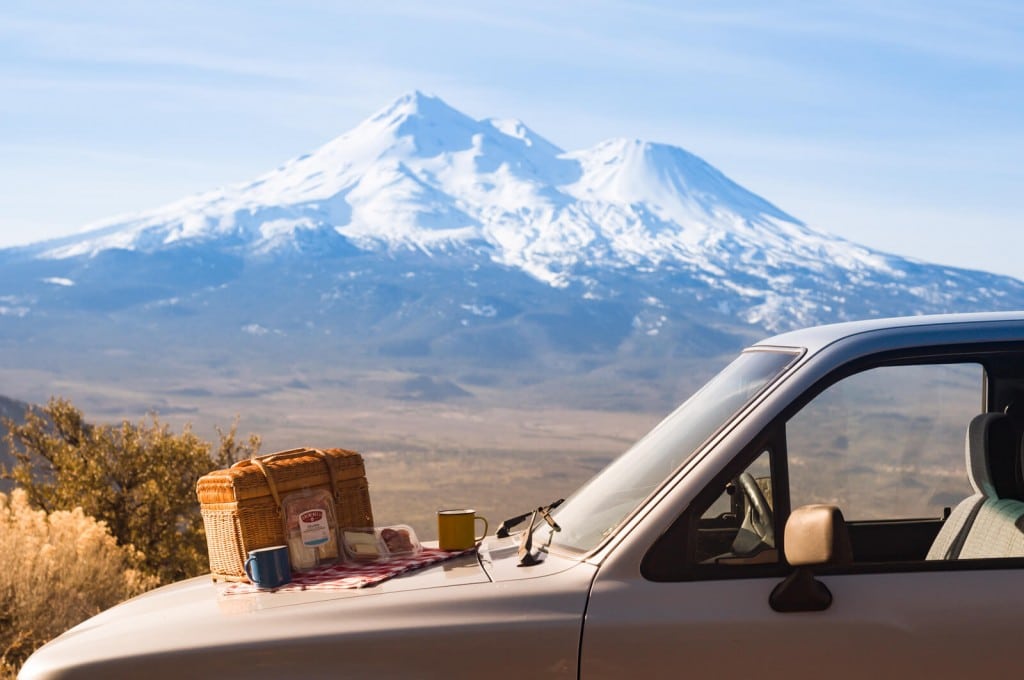 Creminelli Fine Meats™ Snack Trays On-the-Go
Grapefruit
Bananas
Oranges
Chia seeds
Peanut butter and honey sandwiches
Homemade blood orange kombucha
Cold brew coffee (brought back from my trip to Puerto Vallarta)
Lots of water
As a frequent road tripper, I've thought about the reasoning behind my food choices and why they are important.
A snack tray like Creminelli's, which has prosciutto and mozzarella, is high in protein. The body craves protein and carbs, especially if you are like me and will pull over for a random hike and need a quick recovery before getting back onto the road. The salty prosciutto atop a piece of cheese is easy to throw together, and the cured meat holds up nicely during a road trip.
The fruit and chia are great snacks to munch and keep yourself occupied. They are low in calories, healthy, provide a nice blood-sugar balance.
PB&H sandwiches are a mere guilty pleasure. The carbs for hiking are nice, although I'm not a fan of eating these while driving, as I will end up with a good amount of honey on the steering wheel and in my lap.
The coffee is essential to my love of an early start. That and I'm hopelessly addicted. Fluids like my homemade kombucha and water balance out hydration and deliciousness.
All of these snacks together provide an excellent balance of the different types of nutrients our body craves and needs. They are meant to all be a type of food which can hold up over long periods without spoiling, as well as be easy to snack on continuously.
Crater Lake – Snow in Your Shoes, Not Your Tires
Stopping at Mount Shasta is the perfect in-between destination. From there, its onto Oregon, with Crater Lake being a mere two hours away.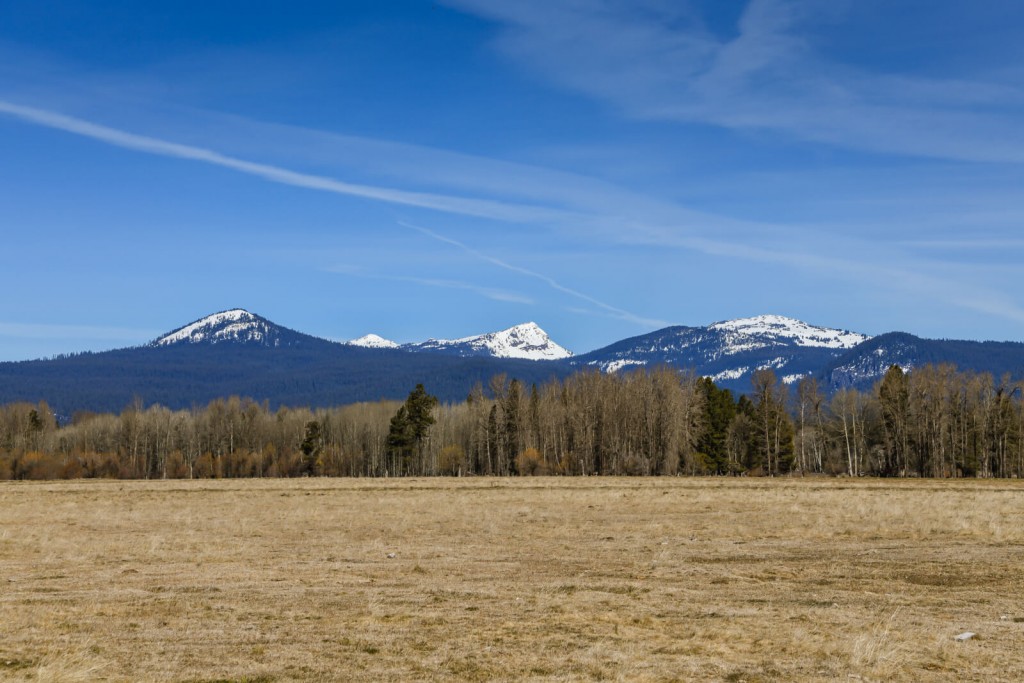 Driving through the roads to get to Crater Lake, I was quite pleased with how well they are maintained. Despite heavy snowfall, it was smooth sailing all the way to the rim. After my bout near Mount Shasta, this was a huge relief to drive through.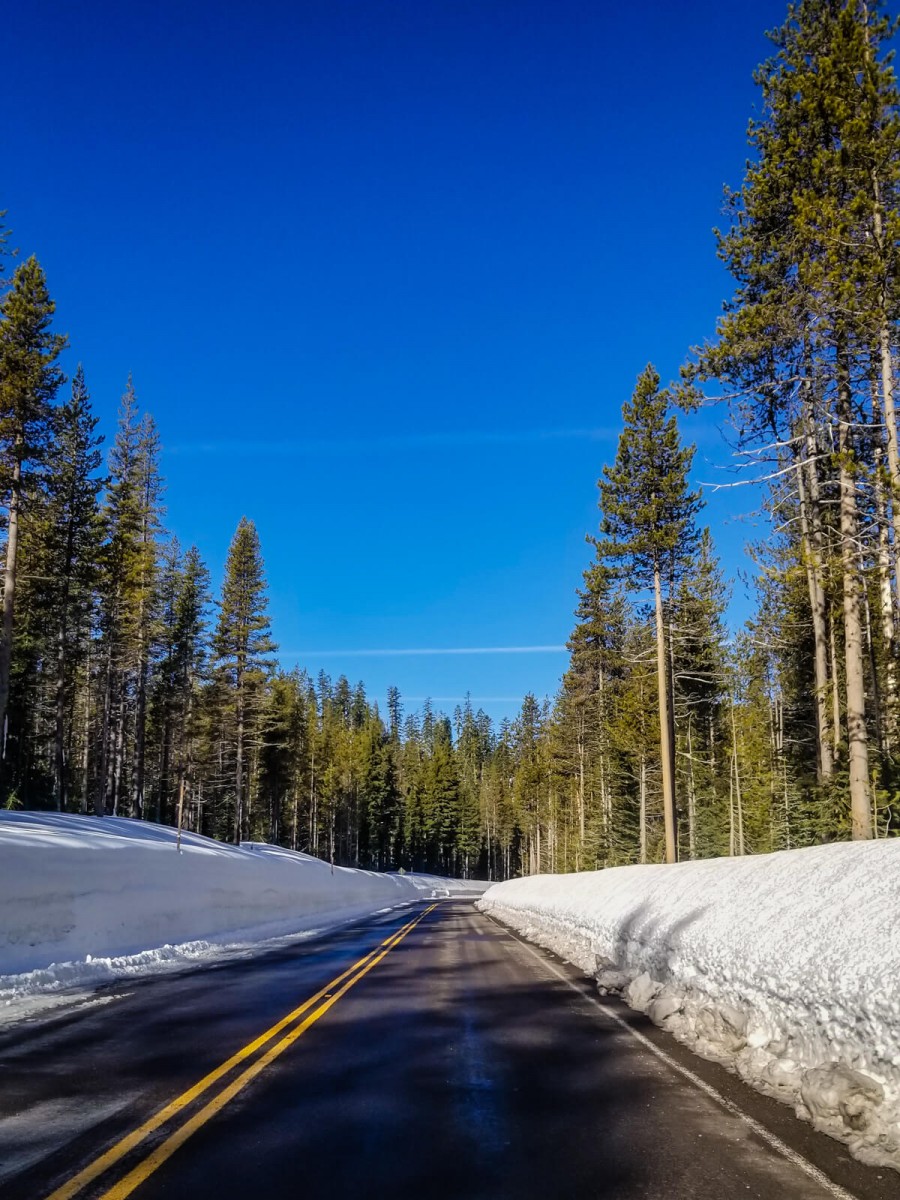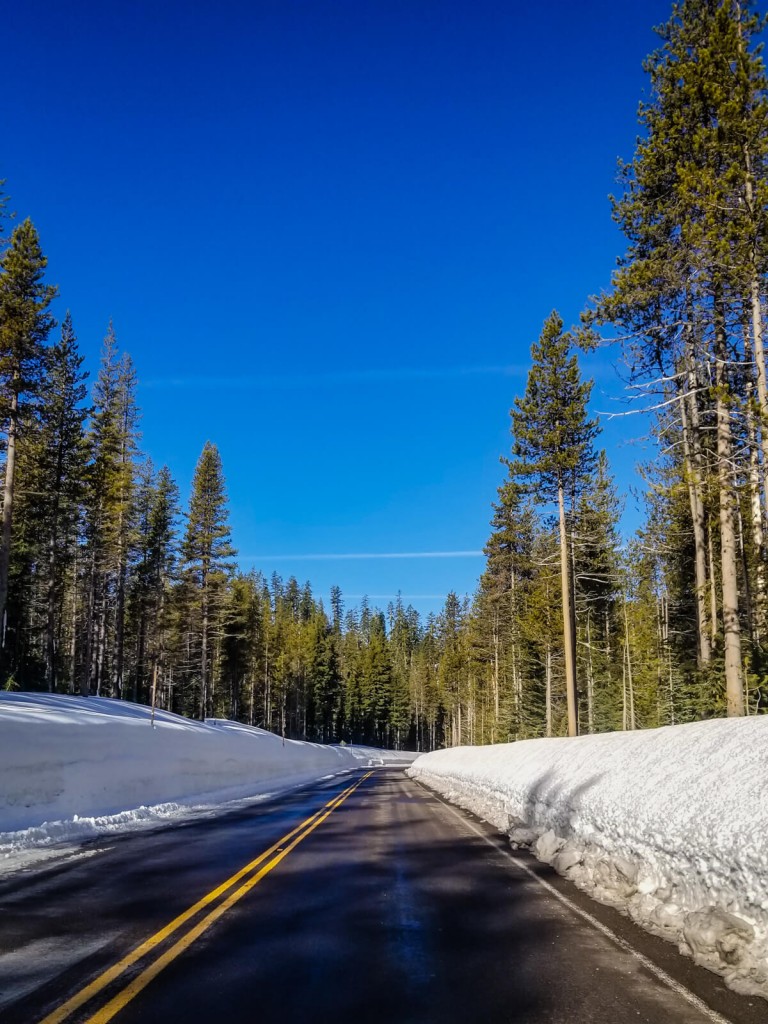 The drive to the top of the rim at Crater Lake was pleasantly uneventful. Finally arriving at the top of the rim at just after noon, I was rewarded with spectacular views of the lake and Wizard Island.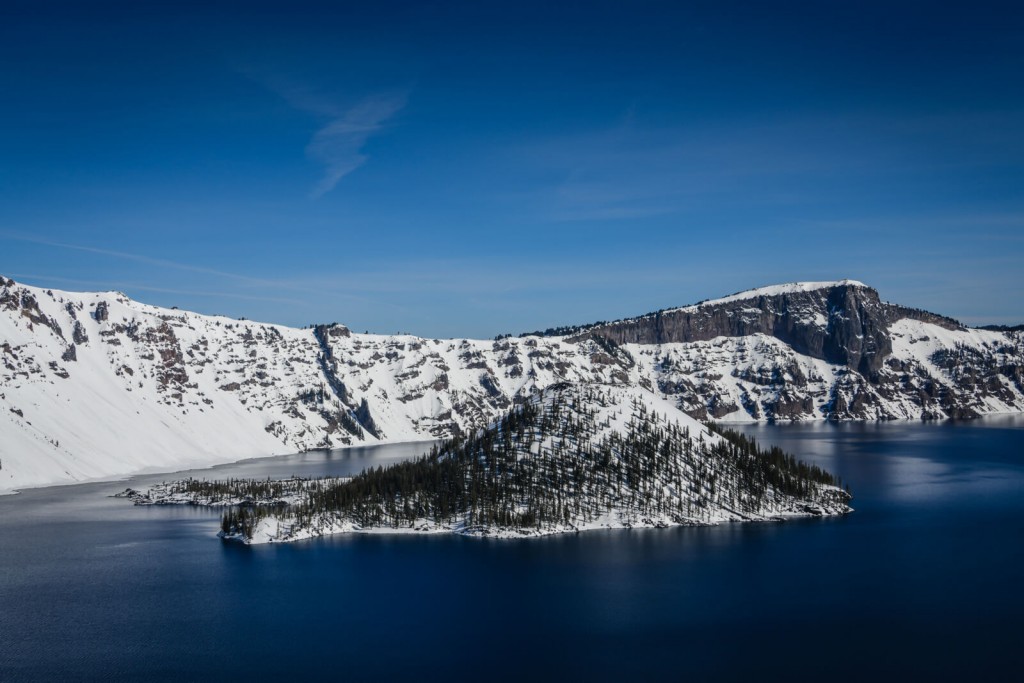 An important note is to be aware of the current conditions and snowfall when planning a trip to Crater Lake. For me, I was going to be happy with any outcome, and just wanted an excuse to go on a road trip. For this trip, the parking lot was pretty small, with just enough snow cleared for a small amount of cars. The main lodge was closed for maintenance, leaving just the Rim Village gift shop and bathrooms open. Check out the NPS page for Alters & Conditions before you leave.
Getting to the edge of the rim is doable with shoes or boots, however, you will find the snow slippery and icy from the spell of warmer weather. I brought trekking poles and cleats to throw over my boots which helped immensely.
If you have a pair of snow shoes or cross country skis, you will have far greater mobility and access to some incredible trails and views around the Crater Lake Rim. I didn't plan well enough for this, which kept me limited to the area around the lodge.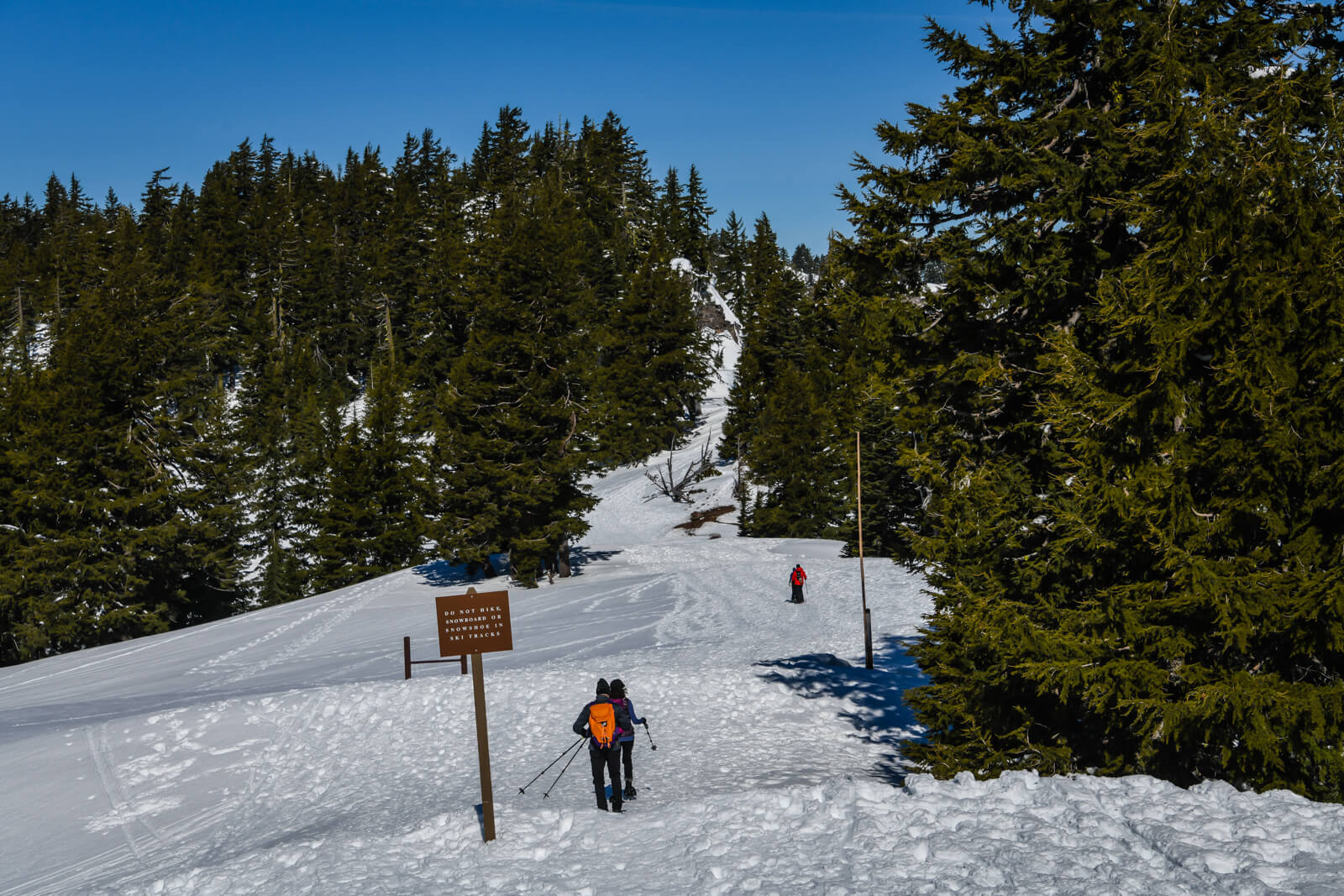 Despite my gear limitations, I managed to hike, jump, and run about 2 miles or so. The weather felt perfect. Everything had fallen into place oh so nicely for the day.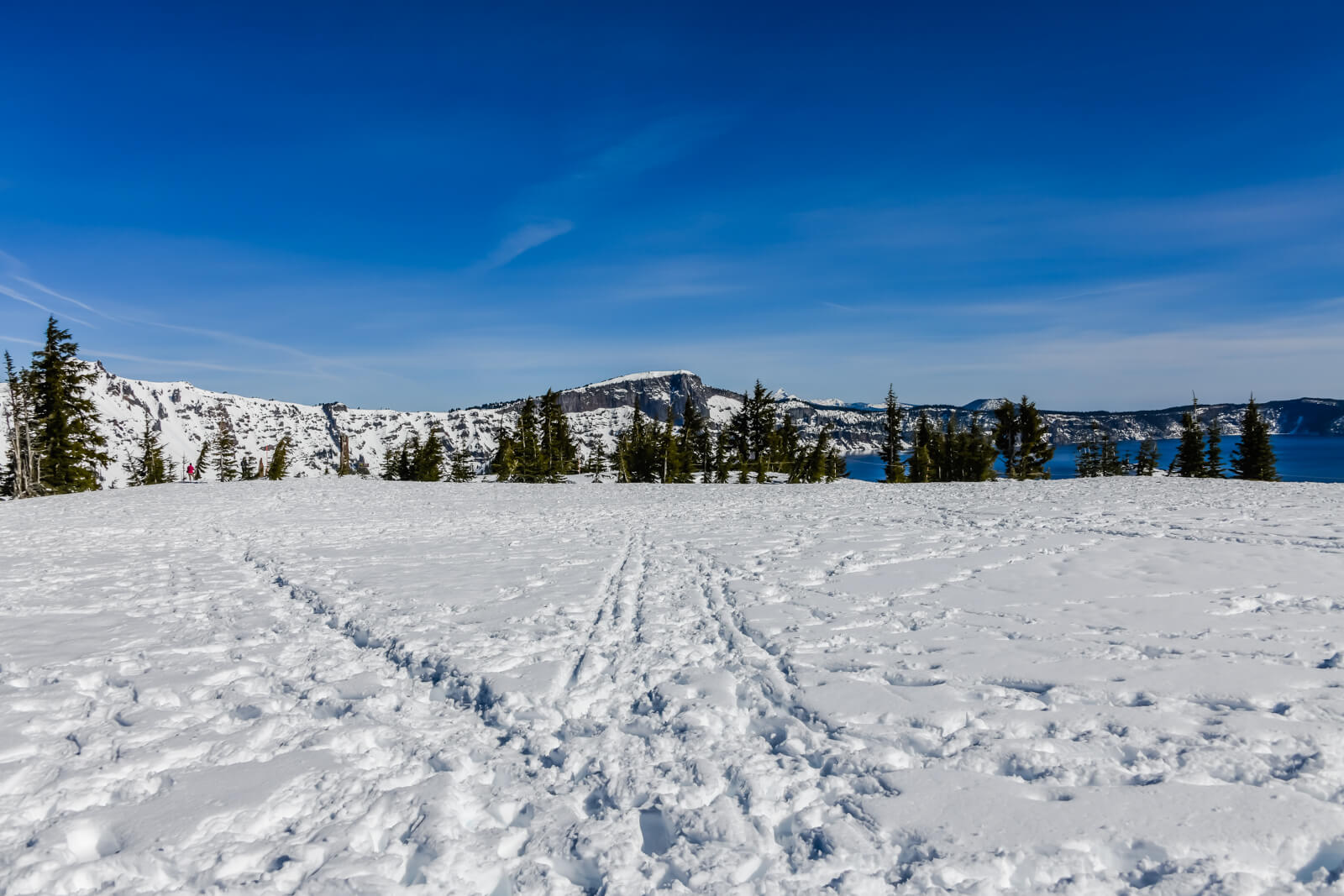 Unsurprisingly, running around in the snow is just the kind of activity which causes the stomach to rumble. With my hands properly frozen and fearing my stomach might cause an avalanche, I sought out a quiet spot where I could layout my lunch and take in the beauty of Crater Lake.
I had brought my camera to record video, but with shaky hands from hunger and caffeine, I was dying to tear into the last Creminelli tray and chow down. I was fatigued from energy bars on prior trips – this was a very welcome change. Partially satiated, I setup the rest of my basket, and poured out some kombucha. On a side note, if you can find seedless grapefruit with a bright yellow peel and yellow insides – these are the best I've ever tasted and can't find them anymore.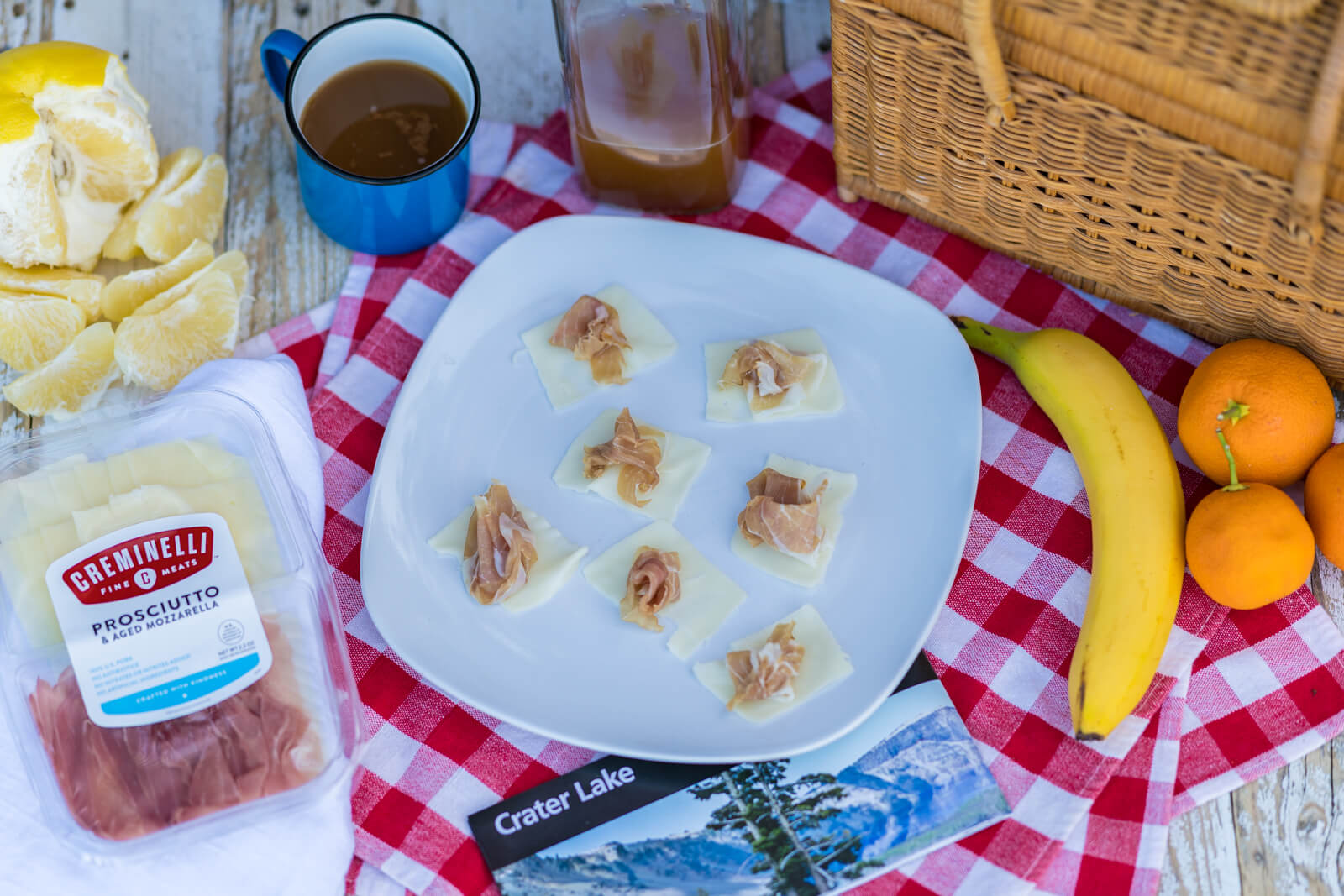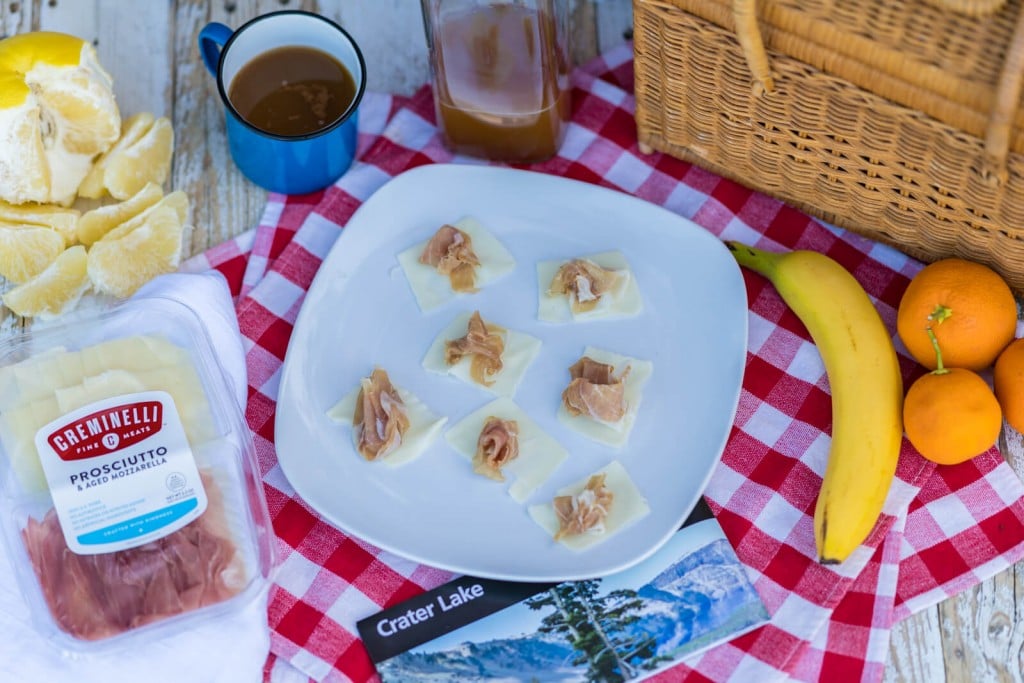 Get Lost On Your Own Oregon Road Trip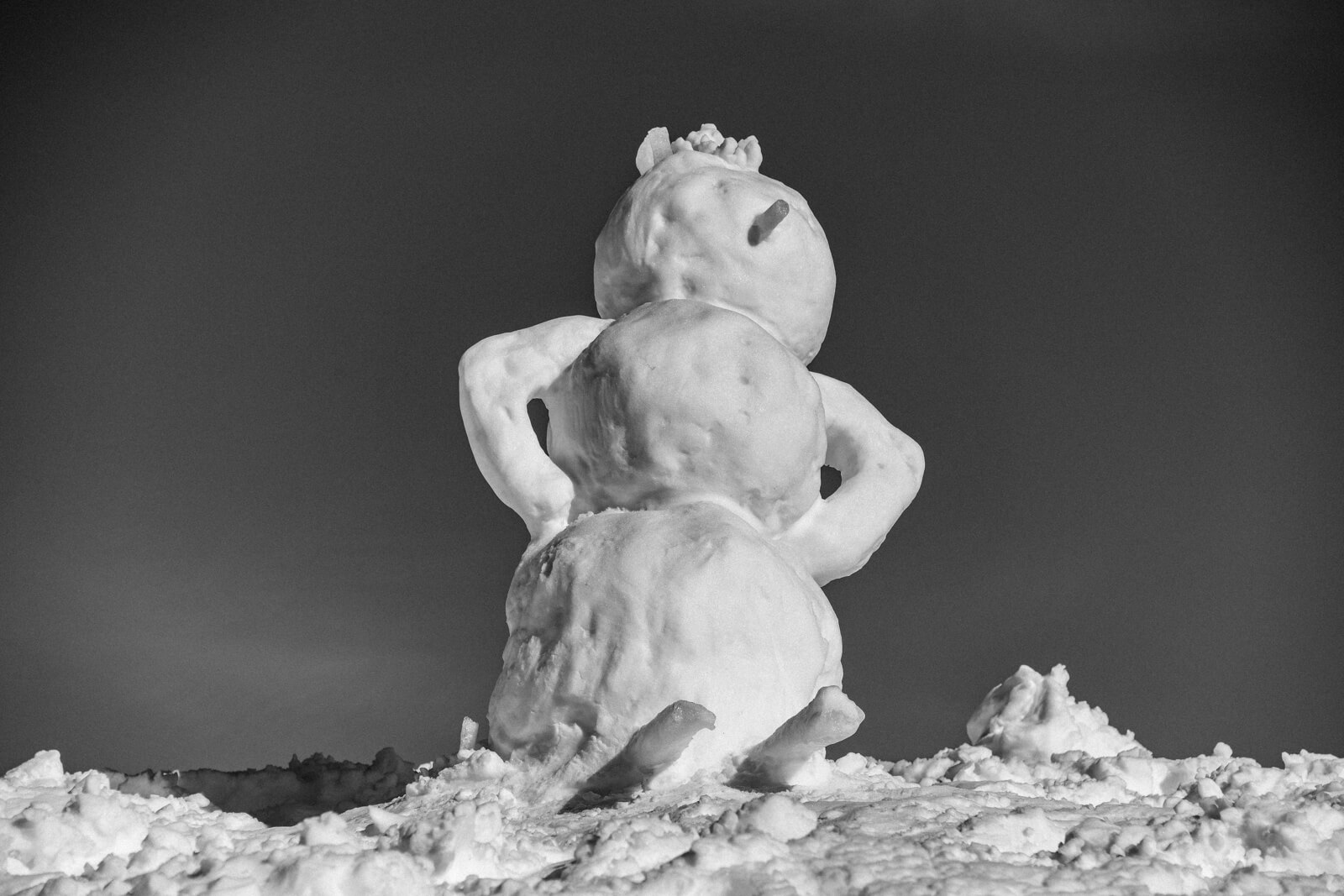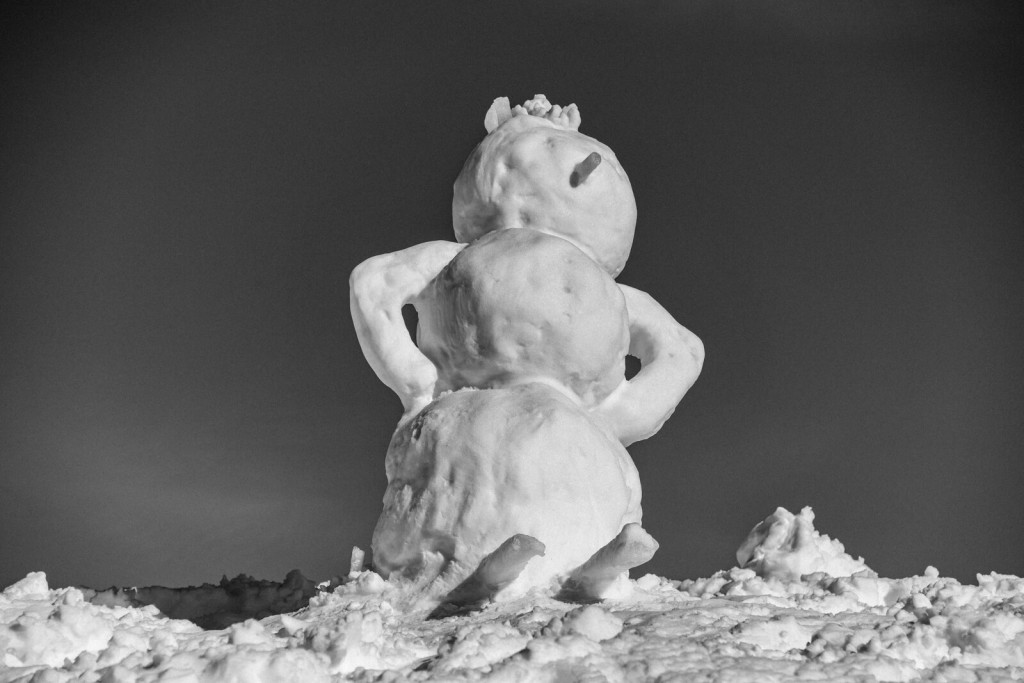 Before you embark on your own road trip, head over to your local Target to the refrigerated foods aisle, then follow @Creminelli on Instagram for some more awesome ideas on how to enjoy their high protein snack trays in the wild.
About the Author
Latest Posts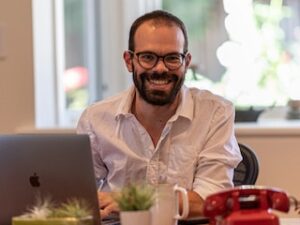 I strive to paint vivid landscapes with my words, bringing the magic of far-off lands and enchanting aromas to life for my readers. Combine passion for exploration and the art of gastronomy in an unending ode to the senses. When I'm not traversing the globe, I find solace in the earth beneath my fingertips, tending to my garden and working on projects around my verdant oasis. MK Library serves as a beacon, guiding fellow travelers and homebodies alike to embrace sustainability, nurturing both our planet and our souls with purpose. Full Bio.