The Liquidambar styraciflua, or Sweetgum tree, is a beautiful tree that comes with a few notable downsides. Keep reading to determine whether one of these trees is right for your yard.
You can recognize this tree by its five-pointed, star-shaped leaves and green or brown fruit balls. The sweetgum tree produces a full canopy in the summer which provides plenty of shade, and deep orange, red, and yellow leaves in the fall. It's height and lush canopy make it a great privacy barrier as well.
Sweetgum trees grow relatively quickly and its fruit attract a wide range of wildlife, from goldfinches, sparrows, and mourning doves, to chipmunks and squirrels.
Fun Fact: The sweetgum got its name from the Native American practice of chewing the resin that seeps out from under its bark, as one would chew gum.
Before you run out and plant a sweet gum in your yard, there are a few downsides to this tree you should first consider.
The Liquidambar Is Brittle
Although its wood is often used to make furniture, the liquidambar tree is known to be quite brittle. On years when large crops of fruit balls appear on its branches, the weight often becomes too much for the tree to bare. Large branches have been known to come crashing down on people's houses and property. These branch breaks are further exacerbated by a little rain or high winds.
One of my neighbors had six of these giant trees along the side of his house. In one wind storm a big limb damaged the roof on his neighbor's house. A year later, another wind storm dropped a large limb on the corner of his roof – requiring an expensive repair.
An Agressive Root System
The sweetgum is a large tree with a very aggressive root system. Plant one too close to your house and it could damage your foundation. This tree's roots grow fast and large, and sometimes if you cut it down, these roots continue to grow. Killing them isn't easy, and you can find numerous stories online about damage done by these giant roots.
Those Pesky Spiked Fruit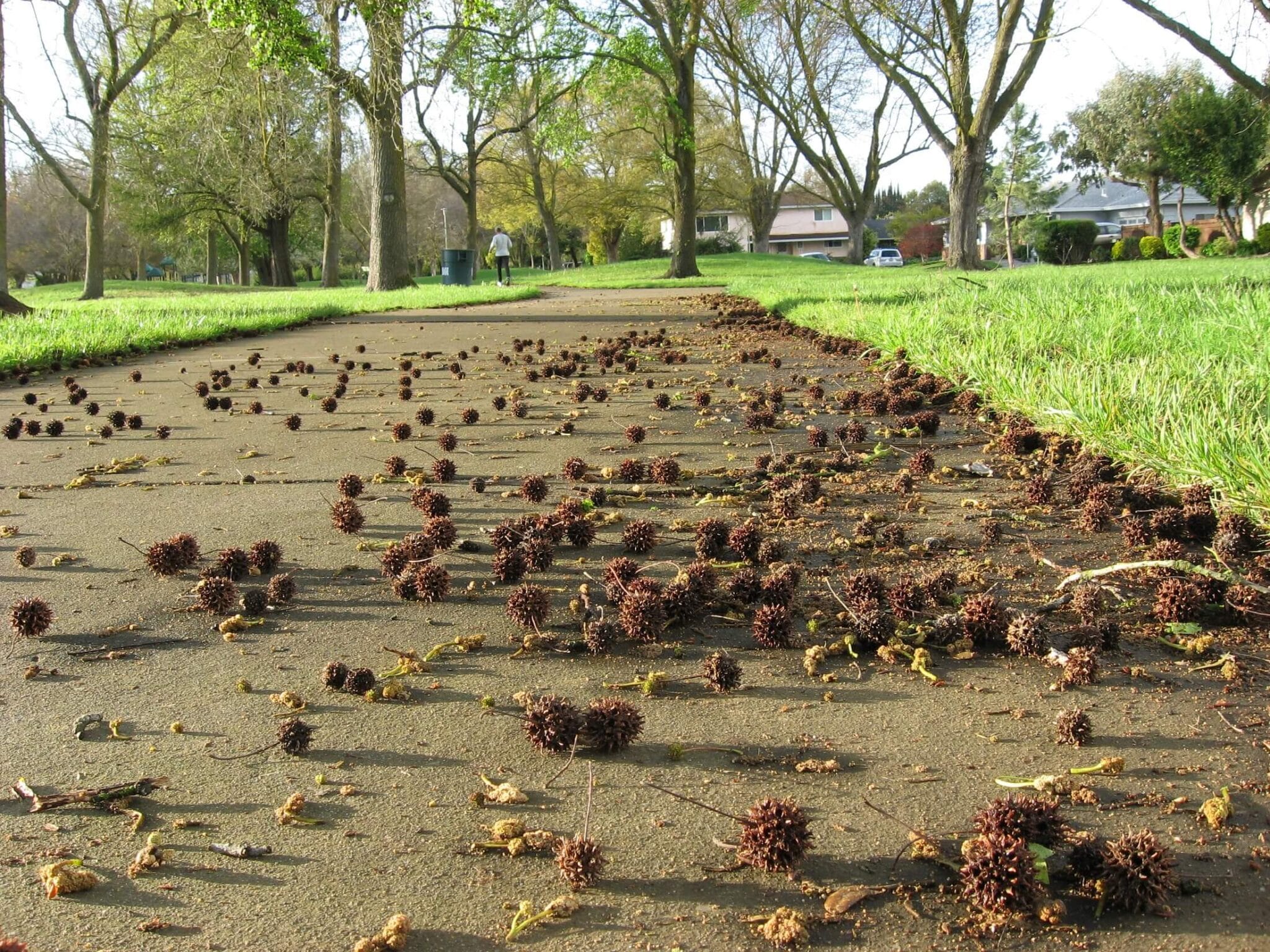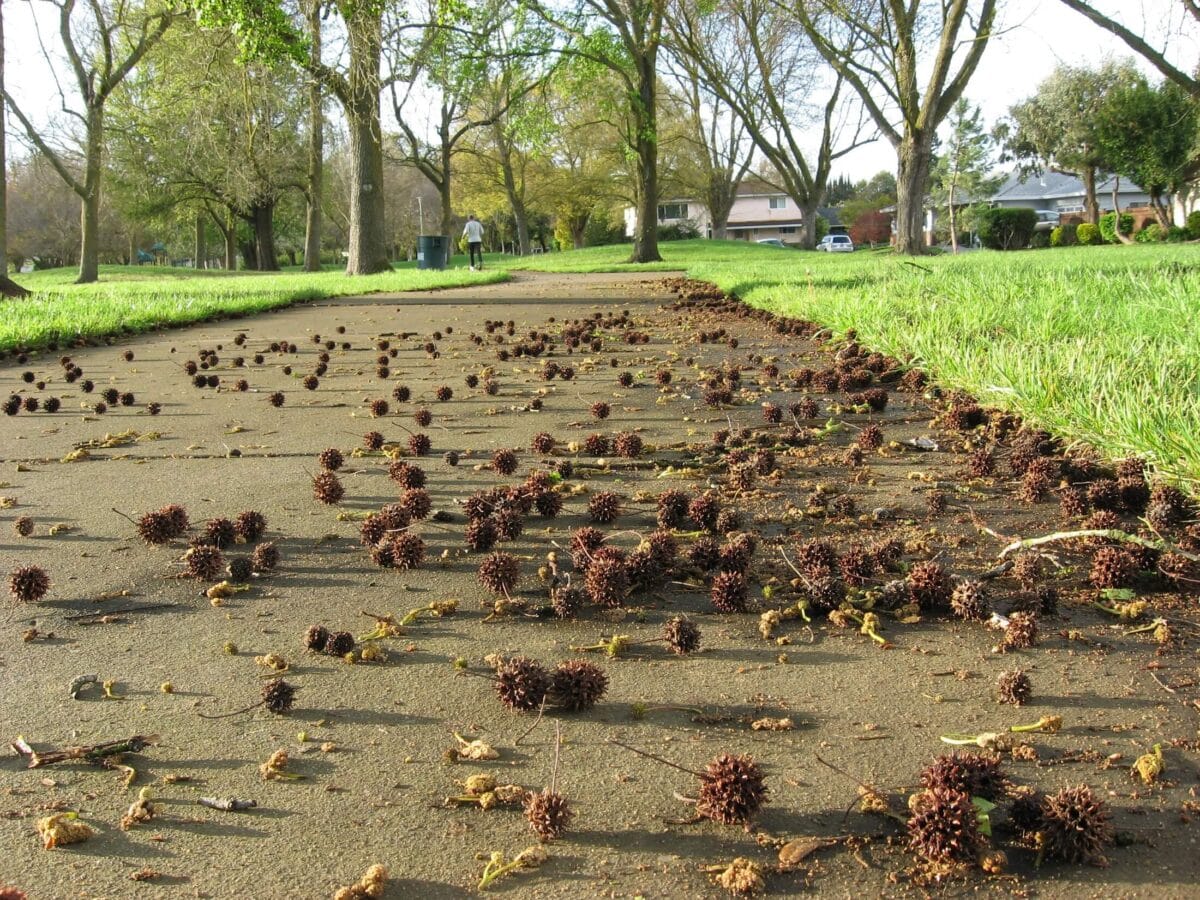 Perhaps the most notable nuisance of the sweetgum are the pesky spiked fruit balls that fall to the ground as they dry out and turn brown. I live in Sacramento near a greenbelt park, which becomes nearly impossible to bike or run on during certain times of the year because of these spiked balls. They are very difficult to mow over with a lawnmower or rake up, and one must take caution not to twist an ankle when walking through a sidewalk filled with them.
Given each of these factors, I would not recommend planting a sweetgum tree anywhere near a house, heavy foot traffic or for the sole purpose of shade. That said, I hope this article will help you decide for yourself whether a sweetgum tree is the right choice for your yard.
Pin This!
I strive to paint vivid landscapes with my words, bringing the magic of far-off lands and enchanting aromas to life for my readers. Combine passion for exploration and the art of gastronomy in an unending ode to the senses. When I'm not traversing the globe, I find solace in the earth beneath my fingertips, tending to my garden and working on projects around my verdant oasis. MK Library serves as a beacon, guiding fellow travelers and homebodies alike to embrace sustainability, nurturing both our planet and our souls with purpose. Full Bio.