This guide to the best restaurants in Lincoln NE is based on a sponsored visit I had in May 2022, by the Nebraska Department of Economic Development as part of The Good Life is Calling campaign. I visited as many outstanding local establishments as possible during my time visiting. All opinions are of my own based on real experience and not paid for or reflective of any other organization.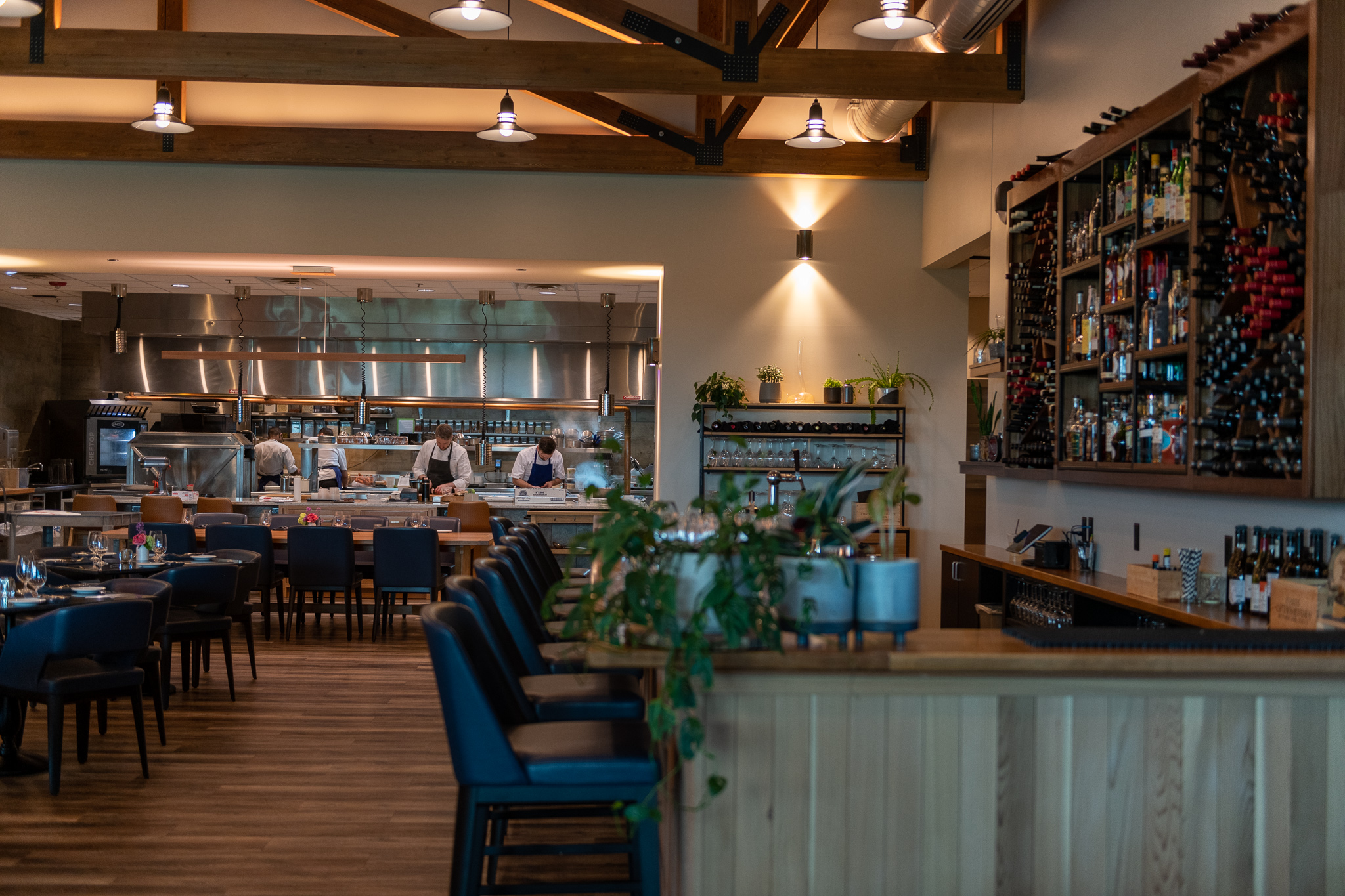 Learn more about Nebraska here: The Good Life is Calling.
Lincoln, Nebraska is home to a thriving food scene. I was fortunate enough to be able to visit quite a few of these restaurants during my visit this past month. For restaurants listed that I didn't visit personally, I cross-referenced, researched, and queried multiple locals passionate about high-quality food. Unfortunately, I was unable to visit all of the recommended restaurants, but I included the ones I researched for your reference.
The state of Nebraska boasts a rich culinary heritage, which is heavily influenced by its agricultural background. Many Nebraska restaurants place a strong emphasis on utilizing locally sourced ingredients, particularly those from the state's numerous ranches and farms. This is particularly reflected in the prominence of beef and pork dishes on menus, with a focus on grass-fed and naturally raised meats.
Furthermore, Nebraska's strong German and Czech heritage is reflected in the presence of traditional dishes such as kolaches, schnitzel, and sauerkraut on the menus of some Nebraska restaurants. Additionally, one can find a prevalent presence of "meat-and-potato" dishes, which are hearty meals that often feature a substantial cut of meat and a side of potatoes. These dishes reflect the state's hearty and rustic culinary identity.
The state is also home to a vibrant craft brewing community, with many Nebraska restaurants featuring locally brewed beers on their menus. This not only adds to the local culinary experience but also reflects the state's rich cultural and historical background.
Overall, Nebraska's unique culinary heritage can be experienced through the emphasis on locally sourced ingredients, traditional dishes, and a strong community of craft brewers that reflect the state's cultural and historical identity.
The Absolute Best Restaurants in Lincoln NE
I ranked dining experiences by overall food quality, service, and atmosphere. Although I experienced many excellent dining experiences in Lincoln throughout my entire trip, these three restaurants stood above the rest.
Casa Bovina
Casa Bovina is an exceptional restaurant that is an extension of its sister retail store and butcher shop, The Mercato. Both Casa Bovina and The Mercato proudly feature certified Piedmontese beef, a more environmentally sustainable and humanely raised cow breed. The kitchen is run by two world renowned chefs; Chef Zach Midgett, who comes from French Laundry in Napa, and Chef Todd Abboud from Spiaggia in Chicago and Waldford Astoria. These two powerhouses set the gold standard for fine dining in Lincoln, NE, and are giving some of the restaurants in Omaha a serious run for their plates.
The entire dining experience at Casa Bovina is curated to perfection, from the ambiance to the service and immaculate plating. When you first step foot into the restaurant, you'll notice the towering ceiling over your head and the open kitchen in full view. Every minute detail is taken into account at Casa Bovina, including the high-quality locally sourced ingredients, attentive service, and craft drinks.
This happens to also be the place to showcase the incredible quality which is Piedmontese beef. If you were to only order a cut of beef from one place in Lincoln, this should be at the top of your list. And of course, don't pass up the many other dishes on the menu. Every meal, from the fresh oysters to pasta, risotto, and gelato affogato is presented with such creativity, that it will make choosing what to eat a most difficult task.
Address: 4841 N 84th St, Lincoln NE
Website | Instagram | Facebook
DISH Restaurant
Out of all the restaurants I visited in Lincoln, DISH had the most beautiful food presentation. They treat their plating as an art, making me feel somewhat hesitant about destroying the chefs' work. But I gladly dug into all the dishes after the first bite! I tried the gazpacho, ramen, and popcorn chicken. Each plate was as delicious as it was breathtaking. They keep their menu seasonal and geared toward locally-sourced ingredients. Add DISH to the list of must-try restaurants for dinner or Sunday brunch while you're in Lincoln.
Address: 1100 E O St, Lincoln, NE 68508
Website | Instagram | Facebook
The Oven
The Oven is much more than simply a restaurant serving Indian cuisine. This spectacular restaurant and cellar also boasts one of the best wine lists in the world, certified multiple times by Wine Spectator. Featuring Northern Indian cuisine, the cocktail menu is crafted by one of their in-house sommeliers.
After trying several, I can attest that each cocktail I tried paired beautifully with the food. The wine list is so massive that it requires its own digital menu or physical book. The wines are represented from all regions of the world and the staff is well versed in helping you select a bottle or glass to accompany your meal. This is a great place to explore some really good and rare wines.
In the future, I'd love to see some less Americanized dishes grace the menu and some more creativity in the kitchen, however, the intense flavors and layers of spice were outstanding. The service was also impeccable. I was very impressed with how well the staff could read tables and know exactly when to swoop in to check in on things, or when to stay away.
Address: 201 North 8th Street, Lincoln, NE (multiple locations)
Website | Instagram | Facebook
Breakfast, Brunch, and Coffee
Crescent Moon Coffee
Of all the espresso and coffee I tried throughout Lincoln, Crescent Moon Coffee had the best tasting and highest-quality beans. If you're an espresso snob, this should probably be your first stop. In this subterranean hang-out, you'll find a few pastry options as well. Grab a coffee and enjoy some occasional live music!
Address: 140 N. 8th, Lincoln, NE
Website | Instagram | Facebook
The Green Gateau
The Green Gateau is the spot to hit up if you are looking for a decadent French-inspired brunch. On their large brunch menu, you'll find dishes such as the Croque Madame, brioche toast grilled with ham and creamy hollandaise, and crab sliders served on petite croissants. The salmon eggs benedict and fluffy beignets are also must-try items at this restaurant. They are also open for lunch and dinner.
Address: 330 S 10th St, Lincoln NE
Website | Instagram | Facebook
Cultiva Downtown
Cultiva reigns supreme over crepes in Lincoln, as they have a long list of both sweet and savory crepes on their menu. If you are craving something savory but on the lighter side, Cultiva offers a good assortment of breakfast options. The coffee is pretty good, too. Cultiva has three different locations around town, with one on the university campus.
Address: 727 S. 11th Street, Lincoln, NE
Website | Instagram | Facebook
Asian Cuisine
Lincoln NE is home to some really good Vietnamese and Japanese restaurants.
Shokunin Sushi and Japanese Cuisine
Shokunin has the highest quality ingredients out of the Japanese restaurants I ate at. Their food presentation is also excellent. I was able to visit for lunch and met one of the owners, and later one of the cooks over at Kate Martin's over drinks. The ramen is made entirely from scratch and is an outstanding choice. Be sure to try some sushi rolls as well. If you aren't a meat eater, there are a number of delicious and creative vegetarian options to choose from.
Address: 440 N 8th St, Lincoln, NE
Website | Facebook
Phở Factory
Pho Factory, located near the university, serves up large portions of some very tasty and authentic Vietnamese food. Their pho is filling, yet won't leave you feeling heavy after the meal. Try the brisket and meatball pho or build your own bowl. As an after-meal dessert, treat yourself to some of their refreshing Vietnamese coffee!
Address: 940 N 26th St #206, Lincoln, NE 68503
Website | Facebook
Vung Tau Pho Grill
Casual and unassuming from the outside, Vung Tau Pho Grill is serving up some of the best pho in Lincoln. The chicken pho is flavorful and filling (not on their menu). If you are in the mood for something light and refreshing, try the pork vermicelli dish. For a fun post-meal treat, grab a Thai tea with boba.
Address: 2708 Y St, Lincoln, NE
Website | Facebook
Bánhwich Café
If you are a fan of Vietnamese Bahn mi sandwiches, the Bánhwich Café is one spot you must try while in Lincoln. These sandwiches have all the right flavors and textures, including the fresh pickled veggies that take Bahn mi's to the next level. People rave about the Korean beef bulgogi sandwich. If you are a vegetarian, you can substitute meat for tofu, and their colorful waffles and bubble tea are great additions to your 'bahnwich' lunch or dinner. If you'd like to feed some friends or family at home, you can even order a pack of 6 sandwiches to toast yourself at home.
Address: 940 N 26th St #201, Lincoln, NE 68503
Website | Facebook
Issara Modern Asian Cuisine
Issara Modern Asian Cuisine is a recommended spot for great Pan-Asian food in a modern dining atmosphere. They have many Thai and a few Vietnamese-inspired dishes. People have pointed to the cognac beef, served in a rich sauce with shiitake mushrooms and bok choy, as one exceptional dish. The marinated tuna tartare served with wonton crisps is also a stand-out. From what I've read, there are many wonderful dishes and alcoholic beverages to try here!
Address: 1701 Pine Lake Rd #7, Lincoln, NE
Website | Facebook
Other Great Restaurants and Eateries
MōMō Pizzeria & Ristorante
I regret not being able to try MōMō because it came highly recommended by multiple chefs, bartenders, and fellow foodies. Their hand-tossed Neopolitan-style pizza is made from Italian wheat flour and cooked traditionally in their wood-fired oven. Browse their extensive beer, wine, and cocktail list and get ready to dive into some truly unique pizzas. A couple of stand-outs include the lobster shrimp hollandaise pizza and prosciutto and egg pizza.
Address: 7701 Pioneers Blvd, Lincoln, NE
Website | Instagram | Facebook
(402) Creamery
(402) Creamery is a small batch ice cream shop that makes quality ice cream with locally-sourced ingredients. They have a rotating menu of seasonal flavors each month, including maple ice cream, blueberry ice cream, and almond milk ice cream. This ice cream shop came HIGHLY recommended by the locals I spoke with on my trip.
Address: 311 N 8th St #10, Lincoln, NE (multiple locations)
Website | Instagram | Facebook
JTK Cuisine & Cocktails
JTK Cuisine & Cocktails is a classy American restaurant that makes for a great date night out. They even offer a three-course meal option for two. In addition to a Nebraska Wagyu Filet that has been described as "melt-in-your-mouth" by patrons, they also have a huge wine and whiskey collection. If bourbon is more your style, they offer full Pappy and Old Rip Van Winkle flights.
Address: 201 N 7th St #107, Lincoln, NE
Website | Instagram | Facebook
The Chocolate Season: Chocolaterie & Coffee Shop
The Chocolate Season offers everything a person could wish for: Quality coffee, baked goods, sweet and savory waffles, and a menagerie of decadent chocolate and sweets. Their waffle irons are fired up for Waffle Weekends every Saturday and Sunday from 8 a.m. to 1 p.m. I've heard extra good things about their cold brew, chai tea lattes, and sea-salt turtles.
Address: 3855 Village Ln Ste 100, Lincoln, NE
Website | Instagram | Facebook
Screamers Dining and Cabaret
Screamers Dining and Cabaret is the one place in Lincoln where you can enjoy a top-notch meal along with incredible live performances in a lively setting. This is truly a unique dining experience in Lincoln, with a great selection of American/pub food options. When you visit, try the "Best Little Burger in Texas," with jalapeño
poppers, bacon, and smoked gouda. The ribs and crab cakes are also wonderful choices. Perhaps most importantly, be sure to think up some music requests that you can sing along to while you eat (perhaps not at the same time though).
Address: 803 Q St Ste 150, Lincoln, NE
Website | Facebook
Tiru Ethiopian Restaurant
Whether you are a carnivore or vegetarian, Tiru Ethiopian offers an assortment of traditional dishes to enjoy with all of the classic Ethiopian flavors. Baskets and art adorn the walls and restaurant, bringing a lot of color into this hole-in-the-wall location. Tiru has received great reviews online.
Address: 2630 Orchard St #3, Lincoln, NE
Facebook
The Parthenon
If you're craving some authentic Greek food, The Parthenon has you covered. They serve both classic and modern takes on Greek food, from jumbo spanakopita to delicious souvlaki platters with your choice of meat. Their loyal patrons suggest you start with a calamari appetizer and don't forget to order some baklava and baklava ice cream after your meal. They are open for breakfast as well!
Address: 5500 S 56th St # 8, Lincoln, NE
Website | Instagram | Facebook
Pepe's Bistro
Many people claim that Pepe's Bistro is serving up the best burritos in Lincoln. Unfortunately, I was unable to visit, so I'll have to take their word for it! I've heard great things about their carne asada burrito. Their fresh and locally-sourced menu changes weekly, so check on their social media accounts for an updated menu.
Address: 1311 S 11th St, Lincoln, NE 68502
Website | Instagram | Facebook
Toast: Comfort Kitchen & Bar
Casual spot for some decent American and comfort food. Try the crispy cajun fish, toast Reuben sandwich, and elevate your lunch with a lavender lemon drop martini.
Address: 570 Fallbrook Blvd #105, Lincoln, NE
Website | Facebook
Juju's Vegan Cajun and Creole Cuisine
This new vegan cajun and creole restaurant has very high google ratings thus far. Their indoor setting is very clean and welcoming. Be sure to try their bangin' fries with diced hot pickles and their spicy seitan strips. Juju's will satisfy both vegans and meat-eaters with their great flavors. Don't forget about their awesome hush puppies!
Address: 1247 S 11th St, Lincoln, NE
Website | Instagram | Facebook
El Chaparro
El Chaparro is a great no-frills eaterie for authentic Mexican food in Lincoln. They offer very large portions and have a friendly staff. Try their filling plater of five soft-tortilla tacos, their delicious chimichangas, and anything covered in their rich and flavorful mole.
Address: 900 S 13th St, Lincoln, NE 68508
Website | Facebook
Hiro 88 Haymarket
Hiro 88 Haymarket was the second sushi restaurant that I visited. This modern and slightly upscale spot serves Pan-Asian plates and a large selection of sushi, sashimi, and nigiri. They have great fried rice and a number of meat dishes, including peanut butter chicken and crispy garlic beef. Start with an order of gyoza and move on to some melt-in-your-mouth salmon nigiri.
Address: 601 R St #100, Lincoln, NE 68508 (multiple locations)
Website | Facebook
Venue Restaurant & Lounge
Venue Restaurant & Lounge boasts farm-to-table products from Nebraska farms, and I found the circular layout and sleek and high-end setting to be incredibly inviting. Try the perfectly-prepared blackened steak tips, General Tso's Brussels sprouts, and the crab rangoon dip. They have some great seafood options, as well as various wine and cocktail options.
Address: 4111 Pioneer Woods Dr. Ste 100, Lincoln, NE 68506
Website | Facebook
Cocktail Bars
The Other Room
The Other Room reminds one of a modern-day speakeasy. I had the pleasure of meeting Jordan, one of the extraordinarily talented bartenders working there.
The bar has limited seating, with a light above the door outside turning red when they are full or closed. You can expect a hushed ambiance in an intimate setting, with a few couches, chairs, standing room tables, and a wall made entirely of ties.
Knock on the door to get in and expect to be questioned about your party. And the cocktails? Superb. Modern classics adorn the menu, creating a truly remarkable experience.
Address: 824 P St Suite 300 Lincoln, NE
Website | Instagram | Facebook
Kate Martin
Kate Martin is named after famed hotel and proprietor herself, Catherine "Kate" Curran Martin, originally the St. Charles Hotel, where you could once find lodging from one to two dollars per day in 1889. The hotel had been mired in scandal, from running its saloon on Sundays to unlawfully selling liquor without a license while the mayor frequently turned a blind eye.
Today, you can get a refresh on historical figures in the form of the menu. Perhaps you might try a glass of Anna Louise Strong, with mezcal, rhum agricole, aperold, and vermouths. Or maybe you are tempted by Terrance Crawford, presented with cognac, dry curacao, amaro, and herbal liqueur. A Henry Fonda could be in short order, accompanied by rye whiskey, sweet and dry vermouths, apricot liqueur, and bitters.
Whatever catches your interest – Kate Martin is full of mystery, intrigue, and cocktails made to perfection.
Address: 735 O St, Lincoln, NE 68508
Website
Alchemy Aqua Vitae
Alchemy Aqua Vitae is situated in the Apothecary building inside the Haymarket district. Built in the late 1800s, the bar makes good use of the decor and atmosphere for enjoying superb craft cocktails with a bit of intimacy. I had a lot of fun ordering from one of the bartenders, Jessica, while she perfected a classic request, and later, recommended one of the house specialties. Alchemy's menu also includes over 100 whiskies and can host private events.
Address: 140 North 8th Street Suite 150, Lincoln, NE
Website | Facebook
Sideshow Spirits
The rain was down pouring outside as I bellied up to the bar at Sideshow Spirits. The bartender, Allyson, poured a glass of water as I waited for Benton, my de-facto tour guide, to show up from oyster eating. Benton is a bar manager, musician, level 2 sommelier, speaker of strange voices, and a bullshitter but never a liar.
"It's all part of the show!" This is a phrase both Benton and Allyson sang-talked to me in old-timey transatlantic voices. I hope this paints a picture of the kind of night I was about to have at Sideshow. Benton took me on one of my favorite distillery tours ever. With an infectious grin, he pretended to lock me in the deep freezer. I probably deserved it.
It was easy to become enveloped in Sideshow's welcoming environment. I was taken through sections of the building currently being remodeled, and given the chance to try out the Pepsi door (see Nebraska story highlight). In addition to partaking in some of the house cocktails, I also sampled the canned cocktail lineup and a flight of their current products available for pouring or cocktails.
The menu and building are full of pop culture references, metaphors, and read-between-the-lines moments, which were entertaining to pick out and guess. Benton connects the dots one after another, telling stories of cocktail name meanings and their history with an old-fashioned in hand. While the stories make quick friends of tangents, his eyes never miss a thing going on.
Sideshow is the only distillery in town and even has some spirits using 100% Nebraska corn. Checking out how their bourbon has aged in a few years is just one of many excuses to return to Lincoln.
Address: 1630 P St, Lincoln, NE 68508
Website | Instagram | Facebook
Barrymore's at Rococo Theater
I'm very disappointed that I never had the chance to visit Barrymore's at the Rococo Theater. Many people told me this bar offers superb cocktails in an intimate setting with plenty of history. Be sure to try the pear prosecco punch and don't forget to look up to see the theater's light board and curtain pulleys.
Address: 124 N 13th St, Lincoln, NE 68508
Website | Instagram | Facebook
Lady Luck Lounge
If you're interested in a unique ambiance and speakeasy vibes, find your way into an alley for the entryway to Lady Luck Lounge, which is modeled as an underground 1960s Vegas casino. Call on a telephone, utter the correct monthly password (found on their social media pages), and you just might be let in. This spot offers well-crafted drinks in a unique environment.
Address: 1332 P St, Lincoln, NE 68508
Website | Facebook
The Copper Kettle Mule Bar and Eatery
If you're a fan of Moscow Mules, the menu here has over 20 variations of craft mules to work your way through. Break up your cocktails with elevated tavern-style food, including a menagerie of tacos. Enjoy everything inside a well-designed and inviting atmosphere.
Address: 230 N 12th St Ste. 1, Lincoln, NE 68508
Website | Instagram | Facebook
Glacial Till Cider House & Tasting Room
Glacial Till Cider House is a fun spot to spend an afternoon with friends. They serve light beverages and small bites. I've heard especially good things about the cheesy blooming bread and the hibiscus ginger cider. Glacial Till produces its own wine, with vines planted as of 2003. Estate varieties include Frontenac, Chambourcin, St. Vincent, and Marquette. The white grape varieties include Vignole, Seyval Blanc, Lacrosse, Traminette, and Edelweiss. Enjoy a drink outside on their patio or inside in their open-plan tasting room.
Address: 1419 Silver St, Ashland, NE 68003
Website | Instagram | Facebook
SARO Cider – Lincoln Taproom
Brewing cider since 2011, many say SARO has the best cider in Lincoln, with plenty of varieties that aren't overly sweet.
Address: 1746 N St, Lincoln, NE 68508
Website | Instagram | Facebook
Bin 105 Quality Wines
Bin 105 is a great place for both novice and experienced wine tasters. You are able to taste up to 16 wines from the automated wine dispensers. given a card and you insert it into the machine and select how much of which of the 16 wines you want to try. The prices are reasonable and they also are stocked with artisanal meats and jams and cheeses that you can sample in a platter. If you'd like to try something different, they even have orange wine!
Address: 105 N 8th St #100, Lincoln, NE
Website | Facebook
Instagram Posts from the Visit
You can also check out the perspective of my friends from Hill Country Homestead who toured Lincoln as part of the trip and joined me at a few restaurants for some epic meals.
I strive to paint vivid landscapes with my words, bringing the magic of far-off lands and enchanting aromas to life for my readers. Combine passion for exploration and the art of gastronomy in an unending ode to the senses. When I'm not traversing the globe, I find solace in the earth beneath my fingertips, tending to my garden and working on projects around my verdant oasis. MK Library serves as a beacon, guiding fellow travelers and homebodies alike to embrace sustainability, nurturing both our planet and our souls with purpose. Full Bio.