The dining area allows you to sit and dine with your loved ones and chat about your day. So, it should be a place of comfort where they can also eat with ease. Thus, many homeowners take their time figuring out how they want to design this area.
Whether you're planning to revamp your dining hall or set up a new house, here are five helpful tips to consider.
Not Preparing A Proper Layout
Before you head right in and start designing your kitchen, you must devise a plan. Not having a proper plan or decent dining area layout might result in poor space allocation.
You'll end up overlapping your kitchen space by putting so much in your dining area or purchasing huge tables and chairs for a small space. Instead of a memorable dining experience, you might have a bitter taste left once your meals are over.
With a proper layout, you'll be able to visualize how you would want your kitchen to look. It helps you imagine how you'll be placing each piece of furniture in your dining room, making your selection process more seamless.
If you have a small dining room, consider having a dining space in a corner so that you can have extra space for a separate seating area. Always keep in mind to leave enough room for people to move freely without bumping into everyone as they walk their way around.
Not Considering the Size of the Dining Furniture
The table and chairs are the most significant part of a dining area. Hence, you must carefully decide what size or shape suits your dining layout best. Many homeowners love to shop for new household items. But being the center of the dining, it's easy to get overwhelmed with a wide selection of tables and chairs.
What you can do is consider the number of people eating together so that you can know how big you want your table to be. Do you live alone? Do you invite visitors often? Or do you eat dinner with your family?
If you have considerable space, consider opting for a rectangular design to fill it nicely. However, a round table is a good choice if you have a smaller area. That way, you can easily move around the chairs. Similarly, carefully consider the quality of your tables and chairs. It would be best to invest in a good quality dining set.
In the U.S., rectangular dining tables are one of the go-to selections of most homeowners. Moreover, solid wood is a classic material because of its durability and easy-to-repair quality. Popular selections include acacia, teak, and mango for less expensive options.
Meanwhile, you can consider a timber table made from Australian hardwood like jarrah or blackbutt for high-quality dining tables in Australia. Walnut, maple, mahogany, and oak are also great choices.
Ignoring the Color Scheme
The color scheme you choose in your dining area can become a significant element of the atmosphere. Do you want a brighter area or a dark and sumptuous dining area?
Going for a dark color scheme can be intense and unpleasant if you usually eat breakfast with your loved ones. Instead, tone it down to earthy colors and experiment with brighter ones. In other cases, other homeowners also use the dining room for formal social gatherings, so consider colors that can deliver glamor and go well with ambient lighting.
The bright white color never gets old and can make a small space look larger and less cramped. However, it can appear like a hospital if not designed well. Try incorporating warm reds and corals, with gold and silver, to make your dining area glow.
Neglecting the Lighting
Your dining area must receive enough light so it feels glowy rather than feeling like you are sitting in a cave. Additionally, avoid installing strong downlights to prevent awkward spotlights. If you want to add a pièce de résistance, consider hanging candle-style chandeliers. For a more modern style, you can look into drum and sputnik shapes.
Remember to hang them low enough not to create bulb glare, which can hurt the eyes and ruin the ambiance of mealtime. Instead, consider installing ambient lights that can establish the overall mood, making you and your guest comfortable during meal times and have a good dining experience.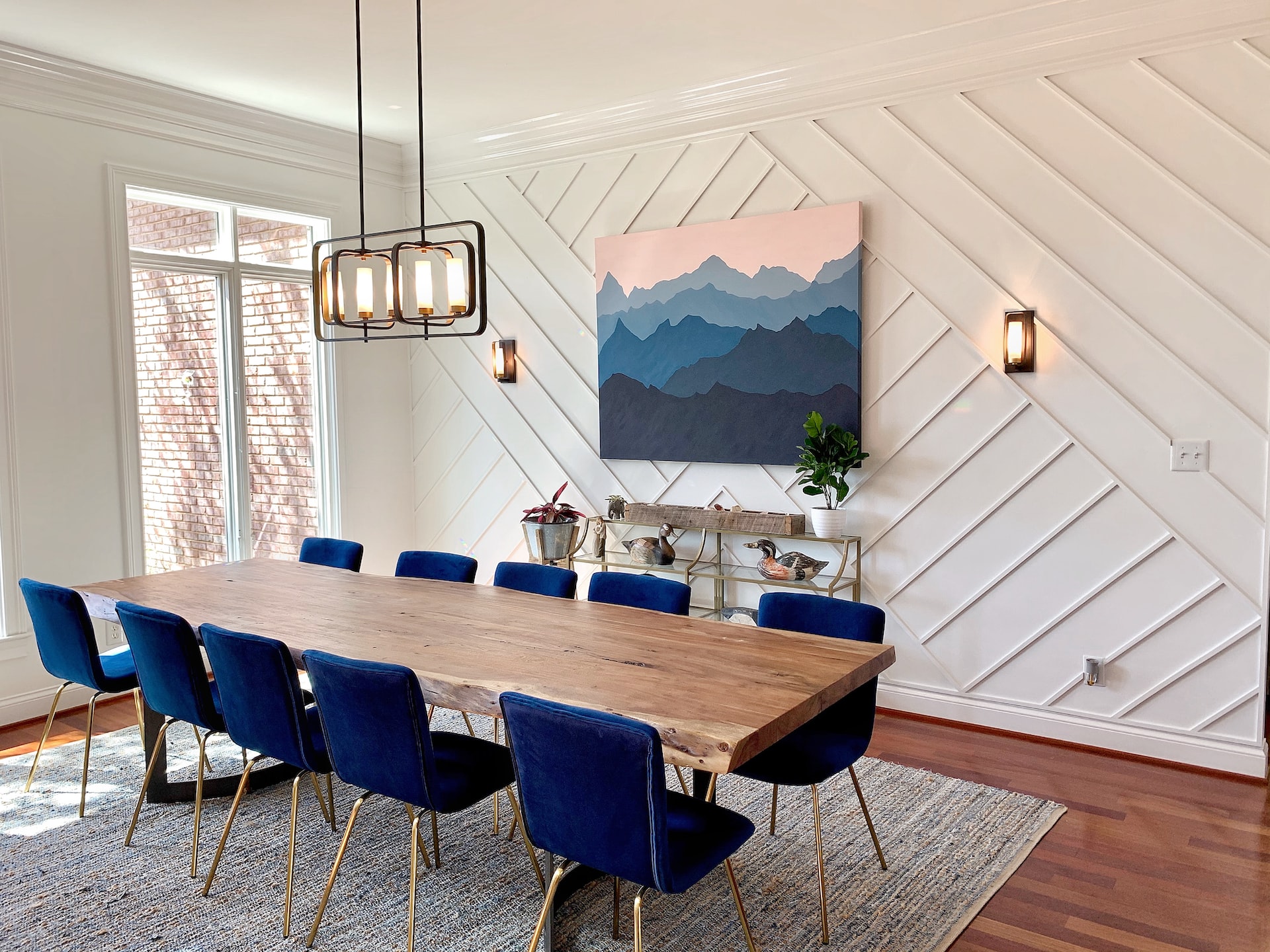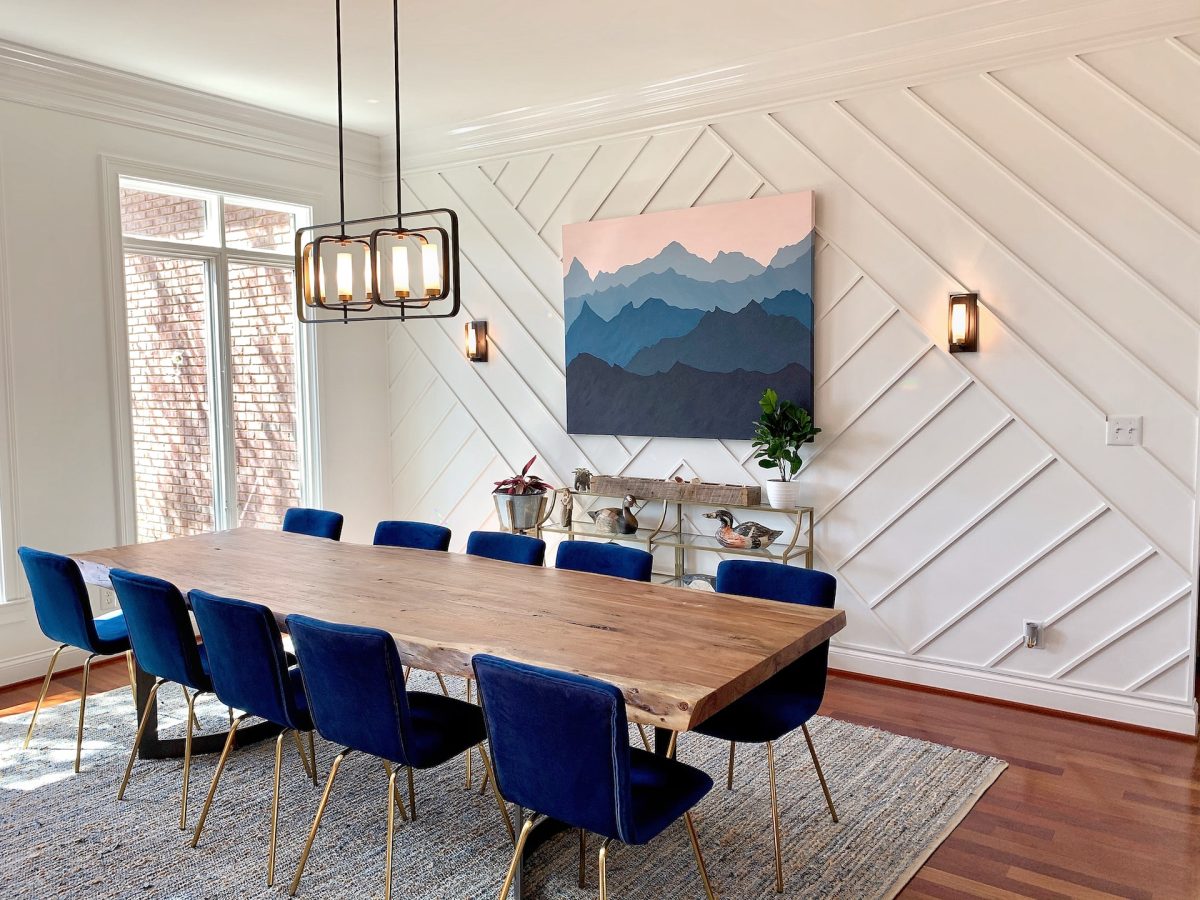 Purchasing Just Any Rugs
Area rugs can help define the space and add style to your dining area. However, you must purchase the right size so the space will feel more put together and your table and chairs can sit comfortably on top.
Area rugs also play a crucial role in open-concept homes, where living, kitchen, and dining areas are in a single location. The carpet can help define the space and have separate zones. Just prevent the dining rug from overlapping with other areas.
Your area rug must be large enough for the furniture for your dining space, plus at least two feet of additional carpet around the dining table. Emily Henderson, New York Times bestselling author of STYLED and HGTV's Design Star winner, mentioned that your rug should have at least 36″ space from the edge of the table to the edge of the carpet. If you think the rug isn't big enough for the table, consider not placing anything underneath.
Final Thoughts
Designing your house to your tastes can help you feel more at home and comfortably walk around with familiarity and comfort. As an essential part of your house, the dining area also needs as much attention as other areas. It's where you gather with your family and catch up with each other. If you feel lost in what to do next, you can try to trace back this article and carefully run through the items one by one.
Whether she is researching the latest trends in home decor, life-changing destination getaways, or the best way to maintain your finances, Dewey takes pride in leaving no stone unturned. She is passionate about distilling and delivering high-quality information that you can use to upgrade your life.