Seeking out wood products to incorporate into a sustainable lifestyle ended up being more of a task than I originally thought. I'm constantly discovering new ways to evolve my way of life and environment into being more sustainable. Using wood based products is a great way to do accomplish these goals. I wanted to make sure the wood products were easy to bring into everyday life and didn't disrupt my normal processes too much. Most importantly: The wood used by the companies below needed to be sustainably sourced. While there are a lot of cool wood products out there – the below companies have gone above and beyond ensuring their environmental impact is minimal. For this, they get two thumbs up.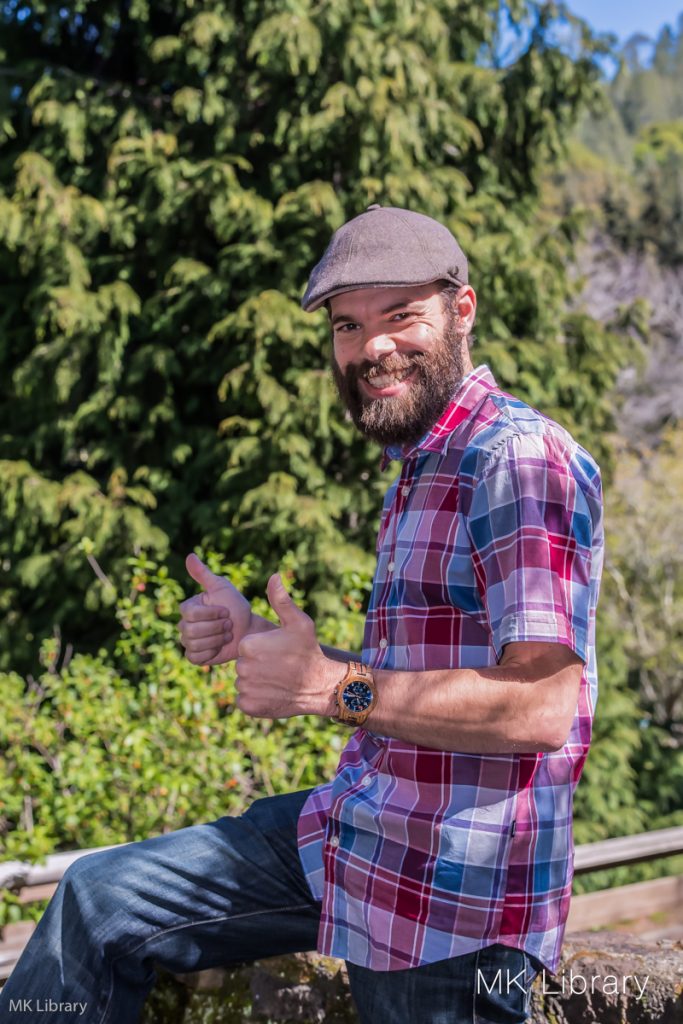 Disclosure: This post is sponsored by JORD Watches and contains affiliate links to other products – all opinions and recommendations are my own and are not reflective of JORD.
I want to give a special acknowledgement to JORD for supporting this post – they are completely on board (ha, pun intended) with me bringing sustainability into the awareness of my readers on more than just their own products. What a cool company!
1) JORD Watch
Enter: JORD Watches. Beautiful and refined, these watches are hand crafted from sustainably sourced wood. Win a free Conway JORD wood watch – enter by April 16, 2017 [contest ended].
When JORD initially reached out to me, I immediately asked how the wood was sourced. Their wood comes from a combination of furniture remnants and damaged trees brought down by natural weather events. Wood is free of hazardous chemicals and only treated with natural substances – your skin will not be absorbing anything nasty from JORD wood watches. In conducting my own research and investigation on JORD, it is quite clear the company values fair wages and is big on community. They have developed a following of customers with a great symbiotic relationship – I'm happy to be a part of their community.
The watch I'm wearing is their Conway, made with Kosso wood, also known as Rosewood, and a midnight blue face with a stainless steel clasp. The contrast is exquisite and balances nicely. Having never worn a wood watch before, I was curious how it'd feel with a day. My first day wearing the watch was a hot one and the watch felt very natural. I didn't want to take it off and was tempted to sleep with it. I won't be writing publicly whether or not I ended up doing so. Buy here.
Contest Alert: Win a free Conway JORD wood watch!
Win a free Conway JORD wood watch by filling out the form here [contest now over]. Entries must be submitted by April 16th, 2017 to win.
JORD has also allowed me to provide you with a 15% discount off your purchase of any Conway wood watch.
Coupon code: j17mklibrary15aa (Expires 6/30/2017).
2) Carved Wood Phone Case
The Carved Wood phone case has been my favorite phone case to date. One of my favorite features is the rubber grip on the sides. When hiking around taking silly shots with my phone, having a grip that doesn't slip off the side of a mountain is incredibly important. Designs range from wood to shells and can be completely customizable. This is a great way to have a case completely unique to you. I've had my current one for over a year now for my S7, dropped multiple times, been in the water (not recommended), and has traverses tens of thousands of miles with me. The wood remains in near perfect condition. Buy here.
3) Woodcessories Ecoskin Macbook Wooden Skin Axe
Perfect for Macbook users who want to protect their laptop's aluminum body exterior, Woodcessories uses only sustainable, FSC Certified wood. Matter of fact, the company is FSC certified as well. Packaging is 95% recycled paper. The sale of each case funds planting 1 new tree with Trees for the Future. Each wood cover is made by hand, totally unique, sleek and form fitting. Plus, the cover changes the Apply logo on the back to an axe, which matches my beard. Buy here.
4) Shwood Wood Sunglasses
Not only does Shwood utilize CR-39 or polarized lenses with 100% UVA/UVB protection, but their wood is sustainably harvested from authorized and supervised plantations across the world. Each piece of lumber is hand selected. With the amount of sustainable wood available for their designs, Shwood often runs limited edition styles for their sunglasses – until the sourced wood runs out. Buy here.
5) The Rustic Dish Olive Wood Kitchenware Serving Utensils and 2000 Year Old Bog Boards
The Rustic Dish has two different product lines which are equally unique and sustainably sourced. The first are their olive wood serving utensils. Olive wood is sourced from North Africa from farms' olive trees at the end of their fruiting life. This gives farmers the opportunity to sell their trees rather than discard and burn them. Buy utensils here.
Their second line of incredible items are the river and bog oak boards, many over 2,000 years old. Each purchase includes a carbon dated lab certification, a historical overview of current events at the dated time, and a gift box. The historical oak has been immersed in deep cold water without oxygen or light for hundreds of years, preserving the wood. No wood is cut down, but excavated sustainably from marshes and bog lands. Some of these are meant to be used as cutting boards, but truth be told, I'd probably use it as a display piece only. Buy here.
Caring for Your Wood Products

The biggest enemy of wood is sudden changes in temperature and humidity. If you leave your watch in a car on a hot sunny day, the high temperature has the ability to swell the wood and cause it to crack. Same with leaving it in the car on a particularly cold day or night, the cold will shrink the wood, putting pressure against the glass and pins and could cause breakage at those points.
Humidity control is also important. Too much and the wood will absorb the water and swell, too little and it will dry out the wood and shrink. Swelling and shrinking increase the possibility of cracking at the time and in the future.
Wood Watch Care and Maintenance*
When you are not wearing your watch be sure that it is inside, and also protected in either its original packaging OR in a watch or jewelry box to protect it from an overly wet or dry environment.
The best thing for the wood of your watch is make sure it is properly conditioned, protecting the wood from the elements using Tung Oil or Lemon oil both of which can be found at hardware stores, or online.
With a soft cloth, pour 1 teaspoon of Tung oil on to the cloth and rub the cloth over the surface of the wood, buffing slightly. This will aid in keeping your watch clean and conditioned and will increase the luster.
*Watch care information courtesy of JORD.
Kitchen Wood Utensils, Bowls, and Others
Mineral oil is going to be your best friend for any wood products being used in the kitchen. Hot water, soap, and general use will crack your wood over time. Rubbing your wood with mineral oil once a month or every couple months will greatly increase the lifespan. Mineral oil is food safe and won't go rancid over time. If you are using olive oil or some other food based oil, its going to end up smelling funky.
If you are absolutely against using petroleum-based mineral oil, your next choice will be Butcher Block Oil.
Dampen a paper towel with oil and rub onto the wood. Buff with a dry paper towel to clean off excess residue. Leave out to dry.
Never put your wood products in the dishwasher – this will exacerbate cracking and greatly shorten the lifespan of anything with wood in it.
Photo credit: All JORD wood watch photos and Carved photos were shot by the very talented Sue Kahn of Susan Kahn Photography. Thanks for spending the day with me and my silly antics!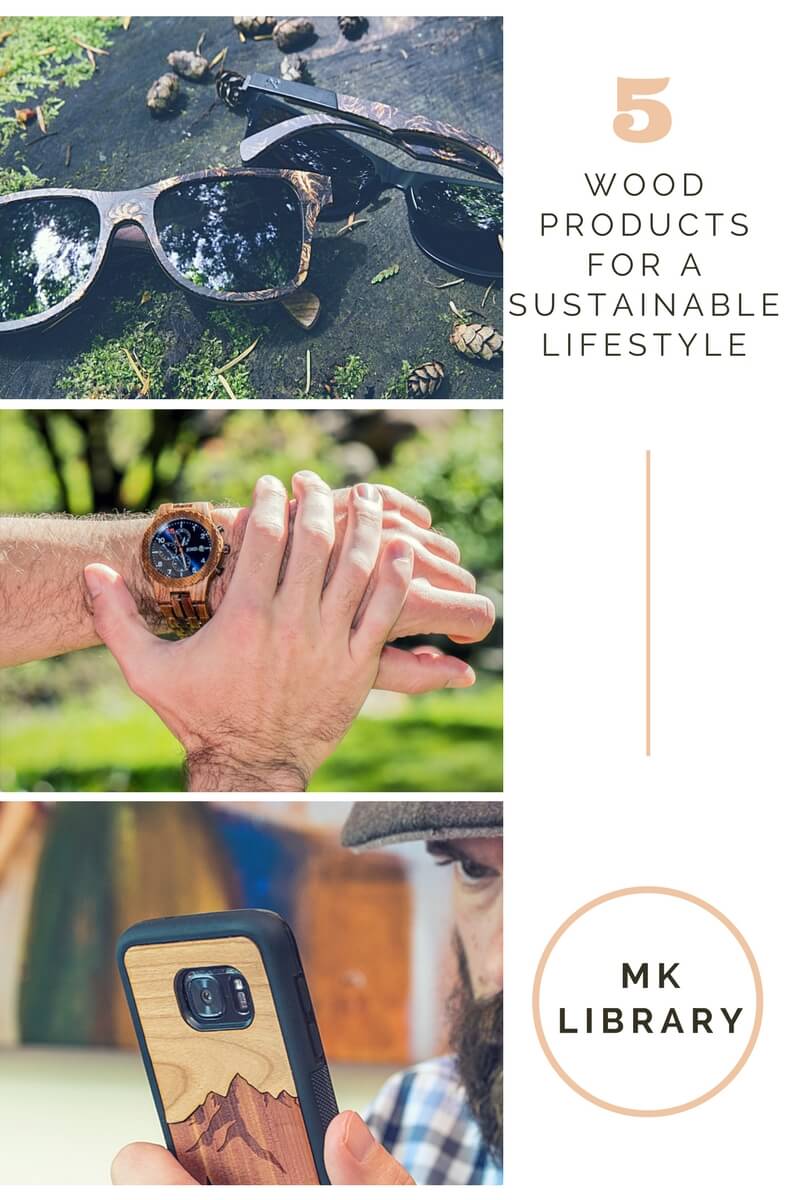 I strive to paint vivid landscapes with my words, bringing the magic of far-off lands and enchanting aromas to life for my readers. Combine passion for exploration and the art of gastronomy in an unending ode to the senses. When I'm not traversing the globe, I find solace in the earth beneath my fingertips, tending to my garden and working on projects around my verdant oasis. MK Library serves as a beacon, guiding fellow travelers and homebodies alike to embrace sustainability, nurturing both our planet and our souls with purpose. Full Bio.