Everyone knows that spending time outdoors is an amazing experience. The fresh air, the scenery, and all of the sounds only add to the greatness of nature. It can do wonders for your senses and your mood. On the other hand, doing yoga is great for you, both physically and mentally. So why not combine the two? There are many ways you can practice yoga out in nature so that you get even more benefits from it, and here are some of the best ones.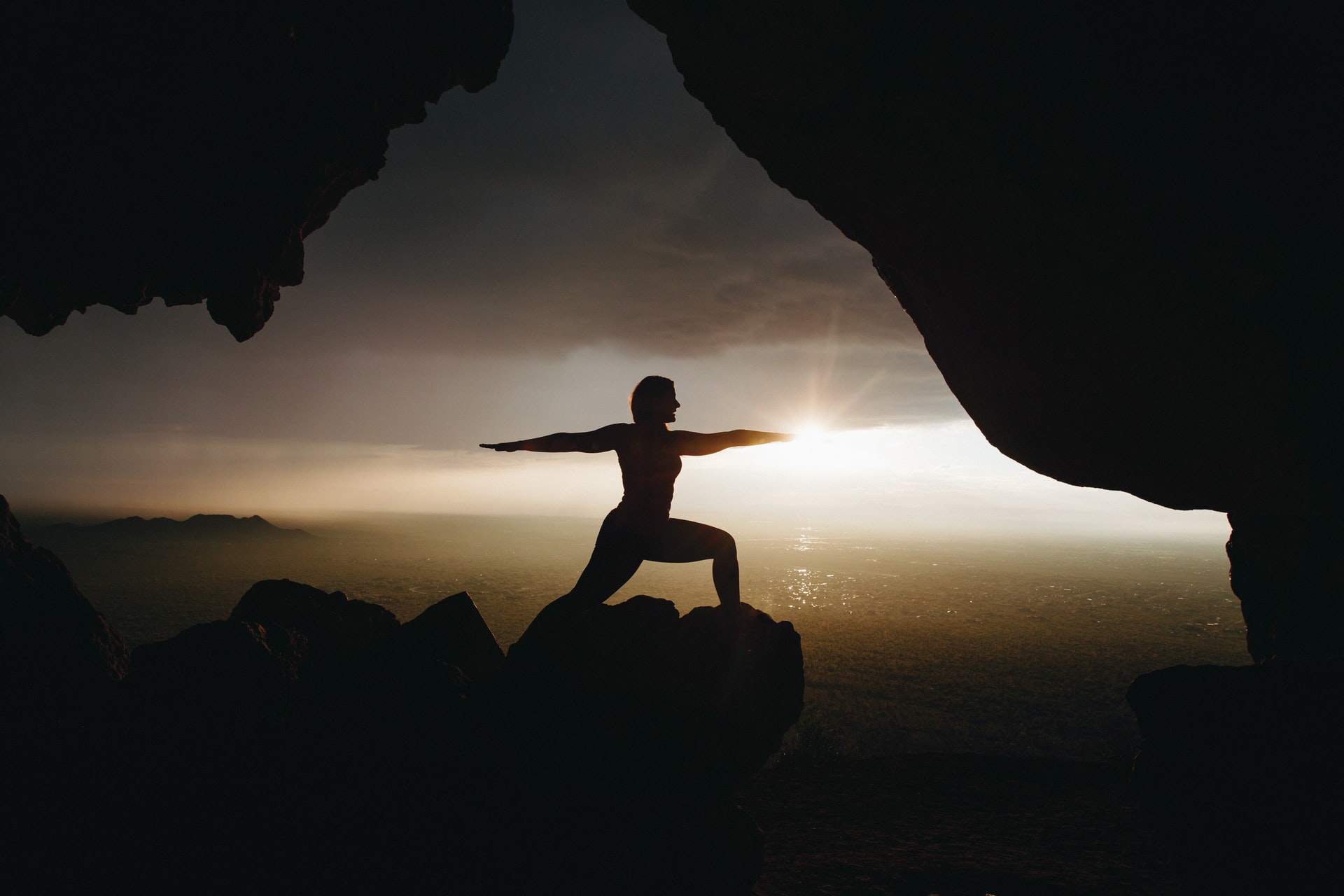 1. SUP Yoga
To put it simply, SUP yoga (stand-up paddleboard yoga) is doing yoga on a stand-up paddleboard in the middle of a calm body of water like a lake. All you need to do is select a board that will be your perfect floating yoga mat and you're set! There are plenty of options to choose from, from the materials used – it could be an inflatable one or a hardboard, to the color and overall design of it. While the aesthetic of your board is important for the complete experience, the most important factors to consider are, of course, the dimensions, fin set-up, and build quality. The best times to do SUP yoga are early in the morning, or at sunset. If you live close to the water, this might be one of the easiest ways to get outside and practice yoga, while enjoying the calming atmosphere at the same time. Alternatively, it can be a fun experience for a yogi on vacation who wants to take a break from the hustle and bustle of city life.
2. Beach Yoga
This is one of the most popular types of yoga out in nature and for good reason! You get all the benefits of yoga plus you can go to a beautiful beach and enjoy some time outside in general. It's even better when you do it early in the morning before people start coming out and before the heat of the sun gets too intense, especially in tropical areas. The equipment you'll need will mostly depend on the kind of beach your plan on visiting. A simple mat or even a blanket is something you can bring to lay down on the sand and keep your feet from getting too sandy. On the other hand, if the beach is with pebbles or stones, you'll likely be better off with something like an exercise mat. If you're practicing outside in the tropical regions where it is hot and humid, remember to bring plenty of water!
3. Forest Bathing
Forest bathing (or Shinrin-yoku) is another way you can practice yoga outside. It's a Japanese concept that has benefits both mentally and physically. It provides fresh air, lowers stress levels, better blood flow, and can help you sleep better. The great thing about forest bathing is that it encourages you to take your time and enjoy what nature has to offer and the peacefulness you can find there. The best times to do forest bathing are early in the morning and in the evening when most people aren't out and about yet and it's not too hot or humid outside. You can practice yoga before, during, or after your forest bathing experience. Depending on the time you decide to go, and the type of forest you're visiting, the only thing to keep in mind is how long the trip there and back is going to take. If you prefer to go later during the day, it's important that you bring everything you might need in order to find your way back at night. However, if the forest isn't too large, it might just be something you can enjoy whenever the mood strikes.
4. Stargazing Yoga
The great thing about stargazing yoga is that it's not only something you can do outside but also relatively simple to set up. All you need is some space, ideally somewhere dark and away from artificial light. Blankets or mats are ideal for practicing yoga on the ground if you want something soft that won't scratch your skin. Remember, it can get cold during nighttime so be sure to wear appropriate clothing and bring a blanket if you're planning on sitting down for a while and watching the stars! It can be a perfect way for you to bond with someone special, for example. This is not only a great way of spending time together but also unplugging from the day-to-day stresses and problems that might seem so important during the day. Stargazing outside can be both calming and intellectually stimulating at the same time, especially if it's something you're passionate about.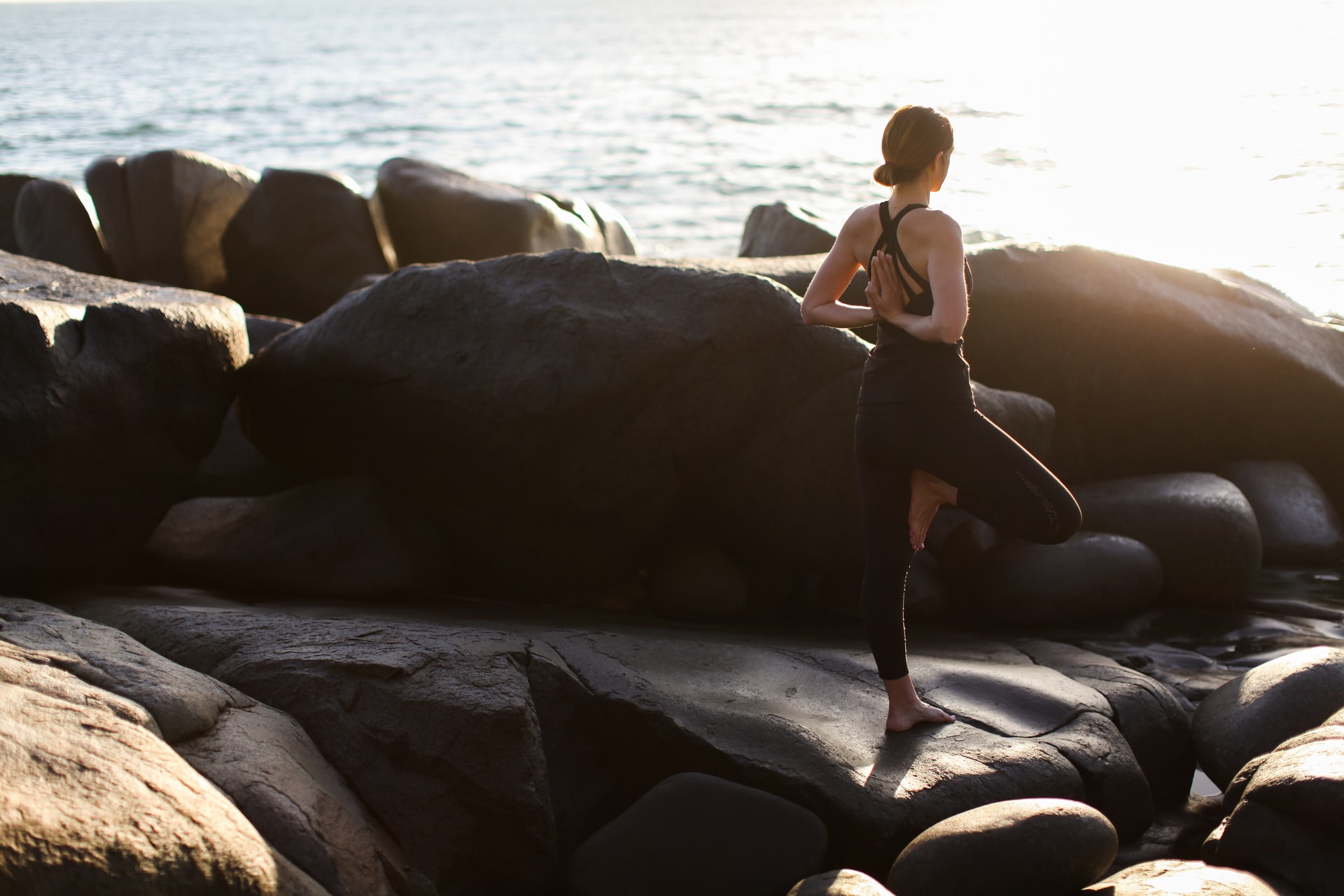 Yoga has many benefits that can help both your body and mind become healthier, but there are some ways you can enjoy practicing yoga even more. Practicing yoga outside has the added benefit of being able to get away from our busy day-to-day lives for a while, or at least taking a break from the usual routine. If you're someone who enjoys nature, practicing yoga outside can be a wonderful experience that brings you closer to the world around you.
About the Author
Latest Posts
Whether she is researching the latest trends in home decor, life-changing destination getaways, or the best way to maintain your finances, Dewey takes pride in leaving no stone unturned. She is passionate about distilling and delivering high-quality information that you can use to upgrade your life.