Situated on the North Fork of the American River, Upper Lake Clementine is one of the most beautiful serene kayaking spots I've paddled at in Northern California. Quiet, secluded, and only open seasonally, this is a true hidden gem. With the hot summer in full swing, I've been exploring different locations to take my lake kayaks and explore nature from the water. The water around Upper Lake Clementine is absolutely stunning and the perfect temperature to swim or wade in.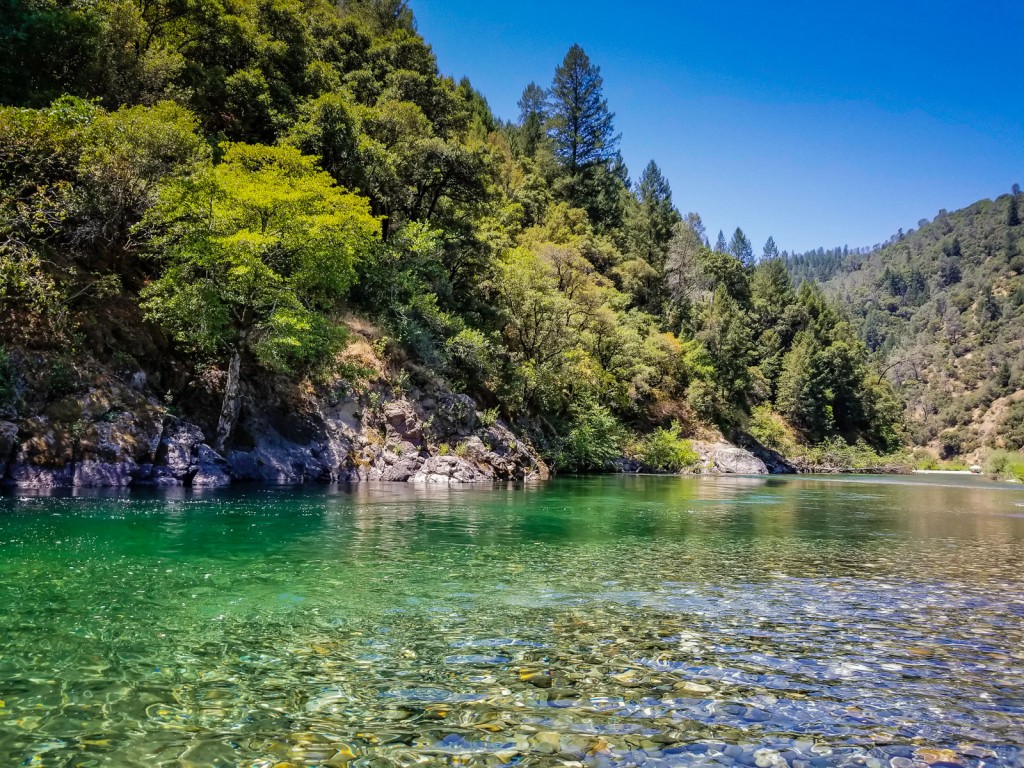 Note: this is for the Upper Lake Clementine area and not Lower Lake Clementine, which is beautiful as well, but better for boating, camping, and hiking to the bottom of the dam.
Upper Lake Clementine is the place to be if you want to lounge in the river amongst floatation devices, paddleboarders, families, and the occasional kayaking blogger. Ahem.
Kayaking Info
Location: Lake Clementine California State Park near Foresthill (Google Maps Directions)
Parking: $10
Distance: 4 miles (total kayaking potential from launch point)
Difficulty: Easy
Dogs: Not allowed
Gear: Lake Kayak | Life Jacket Type III | Sunscreen | UPF Protectant Hat | Adventure Medical Kit (Watertight) | Osprey Talon 22 Daypack | Waterproof Dry Bag
Getting There, Hours, and Parking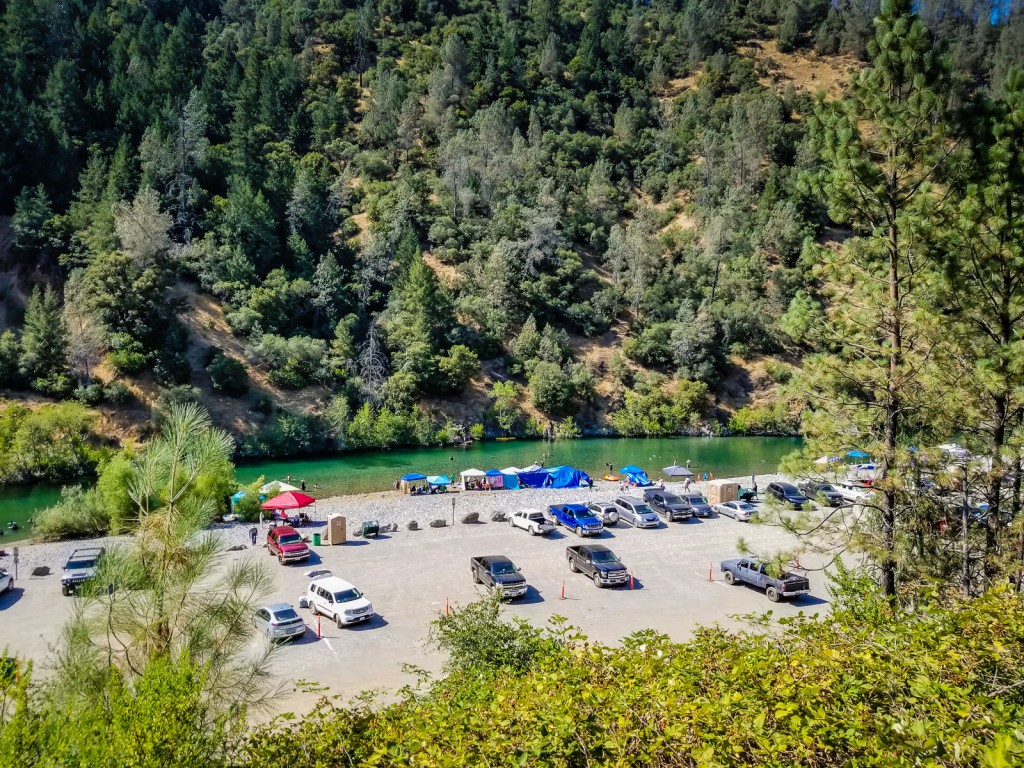 Upper Lake Clementine is a California State Park and is only open from April 15 through September 14, and closed for winter.
Parking and entry to Lake Clementine State Park is $10. California State Parks allow you to use the same pass within multiple park the same day, so you could easily go from Upper to Lower and not pay twice.
Upper Lake Clementine is located off the Auburn-Foresthill road, 7.3 miles off I80. Upon turning onto Upper Lake Clementine Road, you will have 1.5 miles of steep switchback dirt roads in very poor condition. If your vehicle has low clearance or your tires suck, proceed with extreme caution. I saw a variety of vehicles loaded down with passengers and gear in the small parking lot, but I can't imagine they had fun getting up or down. The speed limit may be 15mph, but good luck exceeding 5-10mph. The dirt road is one lane with steep drop offs and ditches in many areas, so remember to look ahead and be courteous to other drivers.
The parking lot is small and will fill fast – you will want to arrive before 11am if you want to find a spot and not be turned away at the gate.
Porta Potties are plentiful and well maintained.
Upper Lake Clementine Beach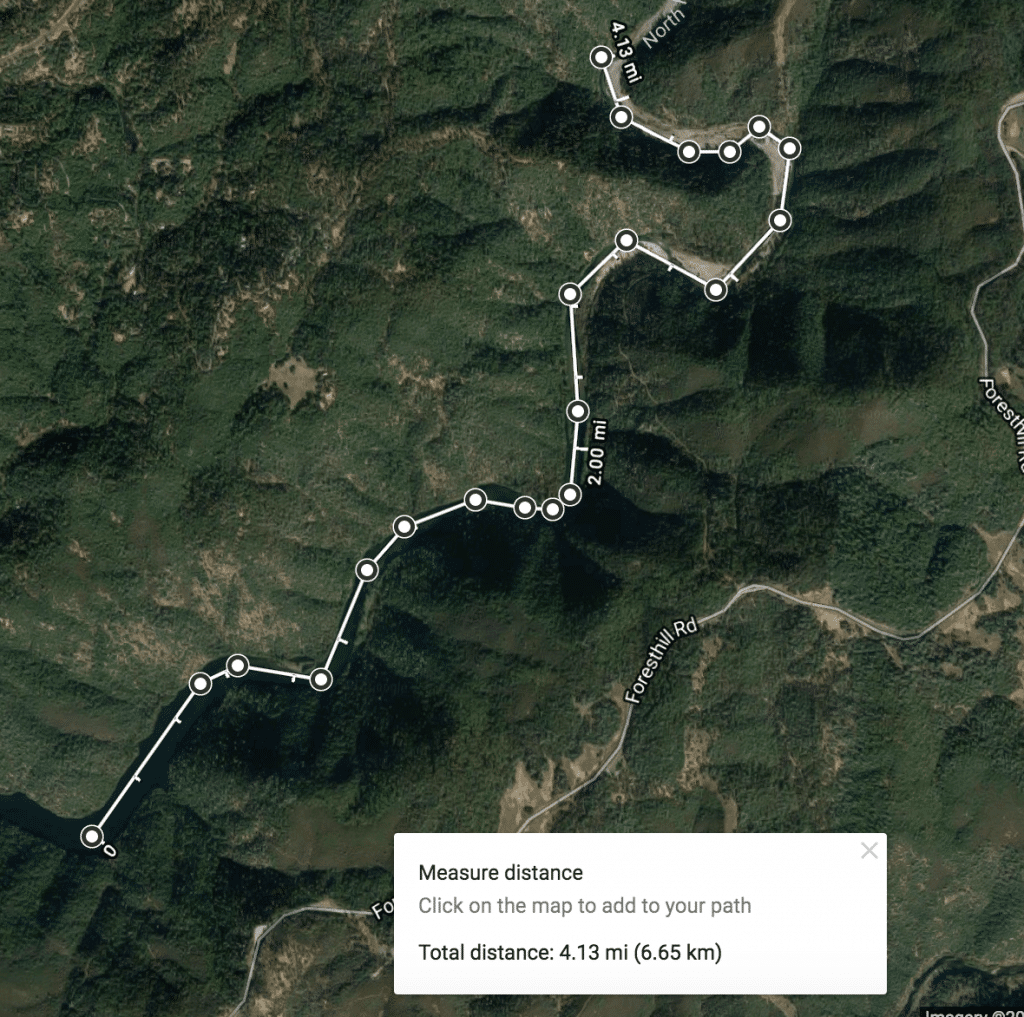 The main beach stretches along the parking lot and slightly beyond, with plenty of room for popup tents and coolers while keeping a decent sized buffer from neighbors. The American River moves very slowly in this area, stopped by the Lake Clementine Spillway dam. However, there are a few areas near bends where water moves swiftly and in eddies. I kayaked over one of the eddies for fun and was surprised by how strong it ended up being in such slow moving water.
It was a lot of fun kayaking upriver. Paddling fast to move through currents, occasionally getting out and walking the kayak, and nearly dumping myself from fooling around. The effort was worth finding a big open beach area with few people. For the return, I took it easy, slowly drifting down and watching people jump off rocks and families lounge in the shallows. At one point, I found a pair of prescription sunglasses, which I nabbed and returned to the entrance. If you are reading this and lost yours, they might be waiting for you!
The water at the parking lot side is very shallow and warm – perfect for younger kids or sitting with a chair in the water. Across the river are a ton of rocks people were jumping off into deep water.
If you kayak or walk downriver from the main beach, there are plenty of somewhat secluded areas big enough for one group to setup at and enjoy. We ended up tying our kayaks to a tree branch about 20 feet into the river.
Kayaking upriver from the launch point is a bit trickier. The river runs a little faster, and requires getting out and walking the kayaks in some of the shallow spots.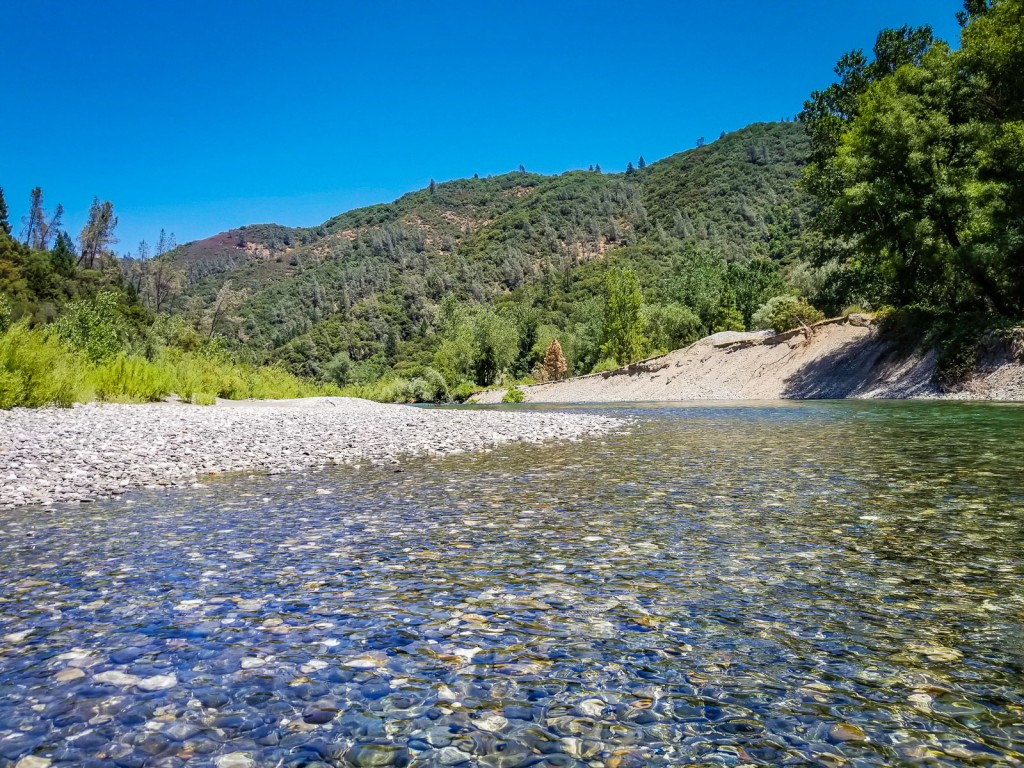 There are plenty of neat beaches to pull up to and lounge away from the many more people closer to the parking lot.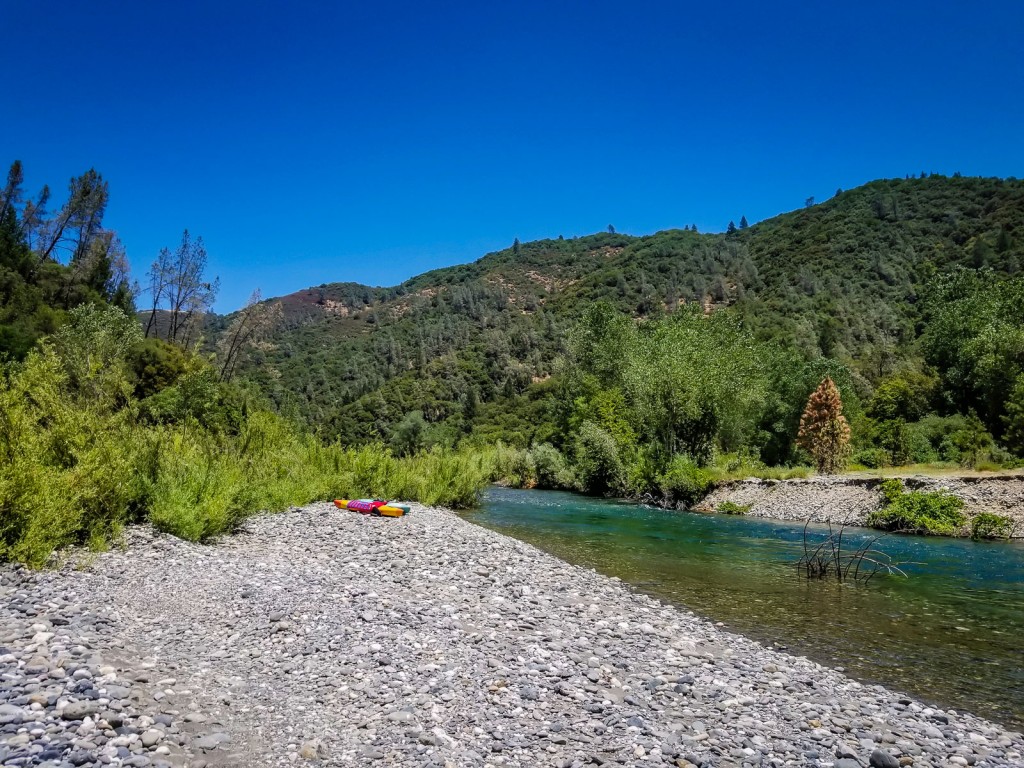 Someone setup a really awesome rope swing into a big deep swimming pool.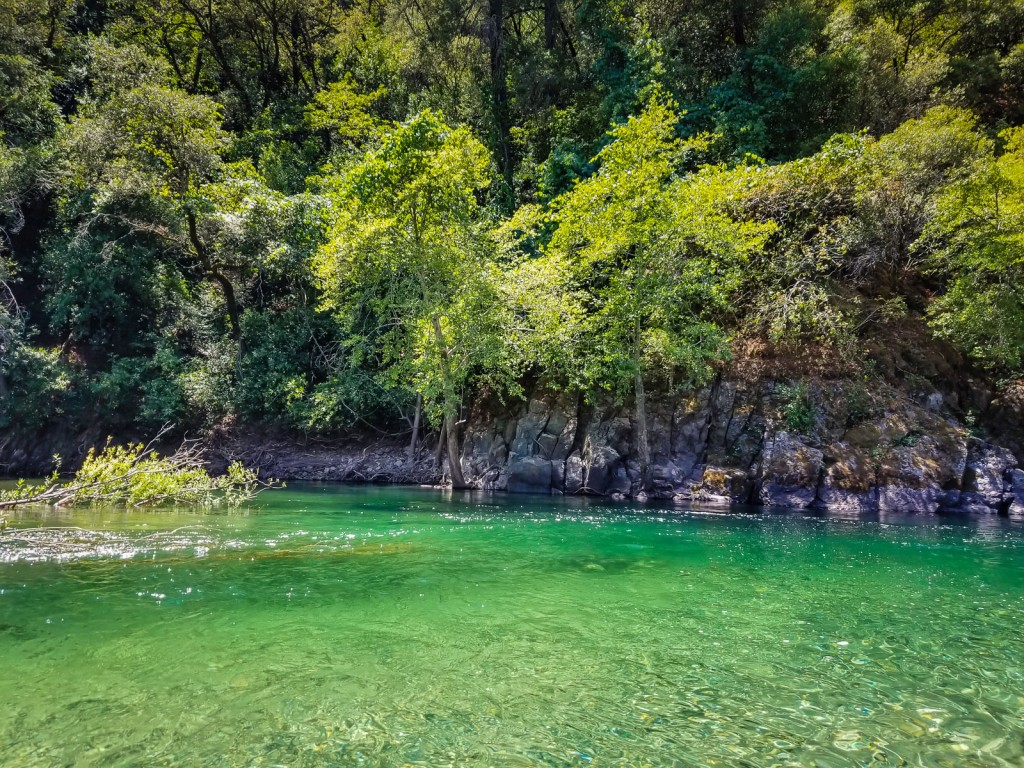 With around 4 miles of kayaking potential in nice and easy slow moving waters, Upper Lake Clementine has made my list of awesome kayaking spots in Northern California. Plenty of shade, wildlife, and clean water. Now if you'll excuse me, there is a rope swing with my name on it. Cowabunga!